[Updated on 13 July 2023] It's been more than 2.5 years now, and the headphone is in great shape, even the fabric on the Earcups! This BoAt Bassheads 900 review holds value even today! Back to review.
BoAt Bassheads 900 is one of the best-selling wired headphones. There are so many reasons for its success. But the primary one is it being a bass-centric wired headphone with a mic.
For us, other than the deep bass, price, and brand value were also important. So after receiving requests for this wired on-ear headphone, we bought it, and here is our Boat Bassheads 900 review!
Update: Bassheads 900 is on a heavy discount at Amazon's Great Freedom Festival Sale. Click now to check out the deal!
In this article, we will cover everything from Boat Bassheads 900 built quality, audio output, microphone performance, specifications, reasons to buy, boAt products durability, service experience, etc. Therefore, do check out the complete article so that you should know what to expect from Bassheads 900 or boAt in general.
Hey There! Welcome to PadhKeDekho! If you are new around please bookmark this website to be notified by our new coverage. Because we keep on bringing articles like this, tips and tricks, unboxings, and reviews that will help you learn more about the products and services.
BoAt Bassheads 900 Review
We bought boAt Bassheads 900 in black color (carbon black to be precise) for just ₹720. Though the boAt Bassheads 900 original price is around ₹2500. At the time of writing this article, you can grab it for as low as ₹674 from Amazon. Did you know boAt Bassheads 900 also comes in white color that even looks more premium? So should you buy one? To answer the question let's start with the built Quality!
Bassheads 900 Built Quality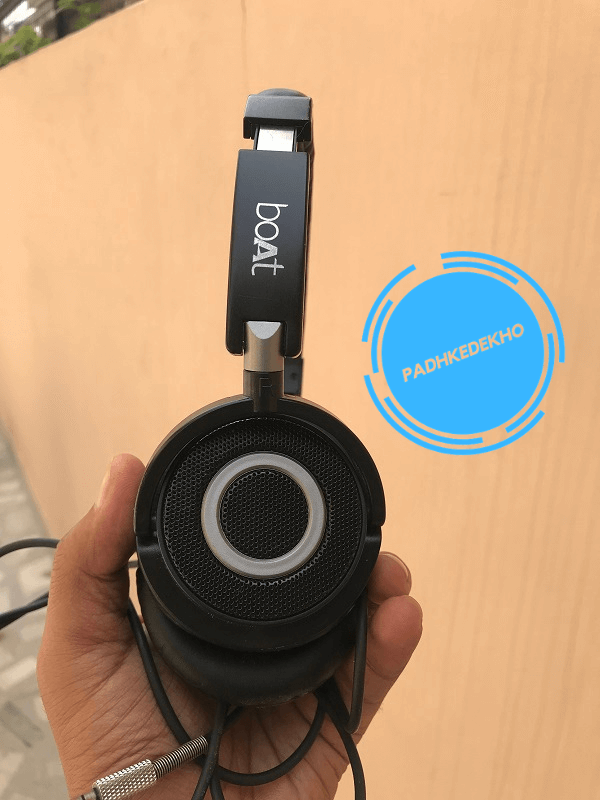 BoAt Bassheads 900 on-ear wired headphones offer good built quality. The overall construction is of plastic and the headband is made up of rubber/soft-to-touch material. Under ₹800 it is among the best headbands we have ever tested. Due to the rubber headband, the comfort is even better than Infinity Glide 501 which is a wireless on-ear type of headphone that's double the price.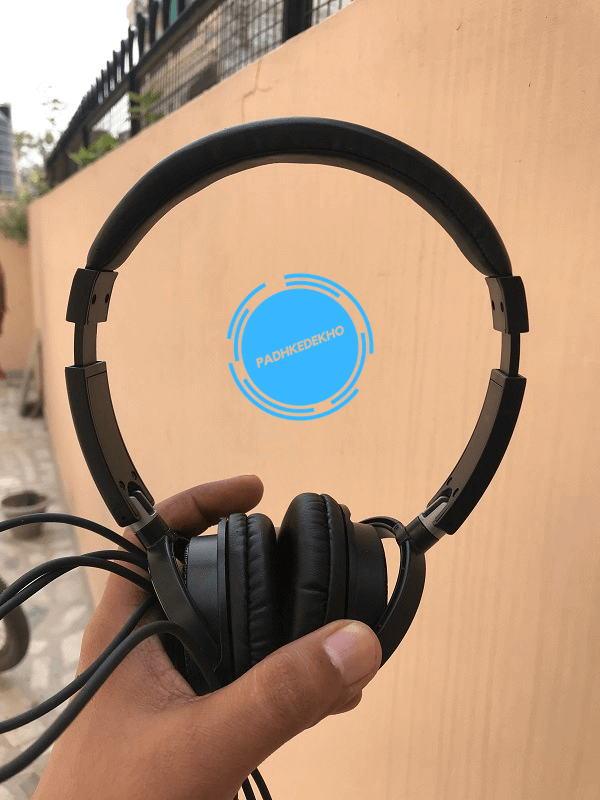 Other than the headband, for extended periods of use the ear cushions also play a vital role. Boat Bassheads 900 ear pads are soft and big. If you have small ears, then this headphone will feel like an over-ear type of headphone. The ear cups can be twisted a little so that they can form a snug fit and provide a comfortable listing experience.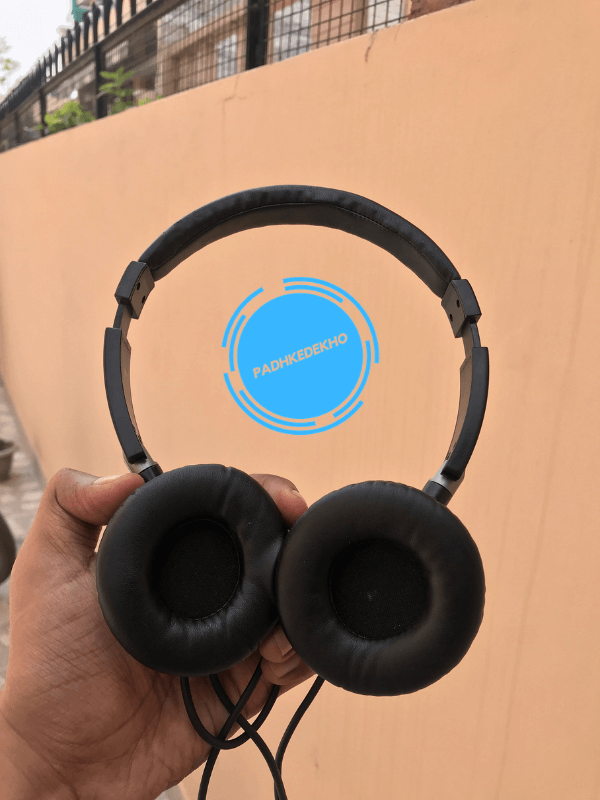 The headband can be adjusted to your head size very easily. Unlike other brands, we found the headband adjusters to be soft and less noisy while finding the optimal position for a comfortable fit. Moreover, the headband is flexible and seems like a durable product. Bassheads 900 is a super lightweight and foldable headphone which makes it very easy to carry in a bag pack or in the neck.
Most importantly Bassheads 900 comes with a 3.5mm audio jack with a metal spring-type material which enhances the looks (though it is subjective) and prevents the jack from getting rusted. I have never seen such a level of protection on a budget.
Boat Bassheads 900 Specifications
Just like the built quality, Bassheads 900 doesn't disappoint with the specifications. Some of the key USPs of this boAt Bassheads 900 are mentioned below.
| Properties | Values |
| --- | --- |
| Noise Isolation | Present, Passive |
| Supported Frequencies | 20Hz- 20000 KHz |
| Driver Size | 40MM |
| Impedance | 32 Ω |
Boat Bassheads 900 Specifications
Boat Bassheads 900 driver size is 40MM which is the primary reason for its success. If you don't know driver size is responsible for producing the audio waveforms on a headphone or other music outputting devices. The higher the better. But keeping the price factor in mind 40 MM is the icing on the cake. This 40 MM audio driver can pump in good vocals and deep bass. How good it works? We will come to it in a while.
But before that, there is one more thing to look for and that is noise isolation. Don't mix it with noise cancellation, we got a few queries hence we are pointing it out. Here we are not going to discuss the difference between noise cancellation and noise isolation in detail as it is a very vast topic. However, for a casual person, you can take noise isolation as a measure that reduces the outside noise to an extent. Unlike, noise-canceling ones that pretty much kill the background noise.
How Is BoAt Bassheads 900 Extra Bass? Mic Output?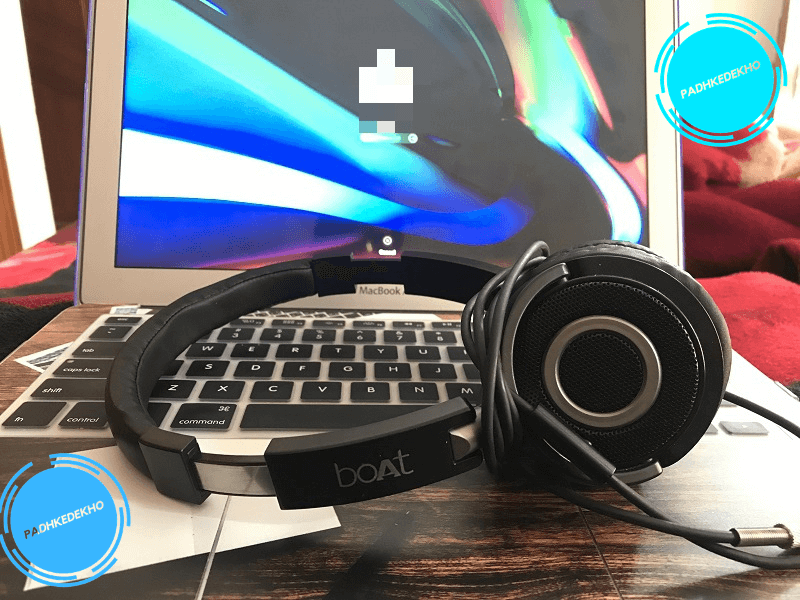 boAt Bassheads 900 is truly a music powerhouse. The overall audio quality is very clear be it vocals, treble, or loudness. Deep bass, takes the overall audio experience to another level. You can literary feel the bass! Other than the bass, you will have an amazing experience while listing to classical or live concerts. Usually bass is the strong point of boAt headphones, but this BH 900 is a great overall package.
Even if you crank the volume to the max, there are very few to no distortions. However, for the best results, I keep the volume around 75 percent. The ear cushions absolve the loudness perfectly as a result there is no audio leak. Which I was actually not expecting in this price range.
As per my experience, I will give Boat Bassheads 900 a score of 9/10 (the highest mark as of yet).
Reasons To Buy Boat Bassheads 900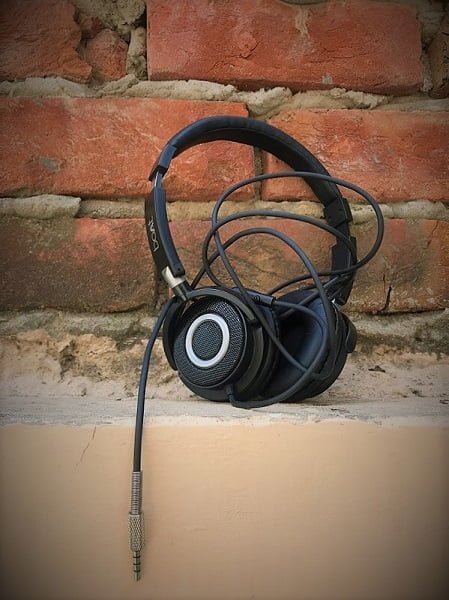 After using these for a few months now, here are some of the reasons to buy Boat Basshead 900. You can call them Boat Bassheads 900 Features at your will.
1. No Latency Delay While Playing Games
Since Bassheads 900 is a wired headset you can use it for gaming and I had a good time listing to enemies' footsteps while playing COD Mobile. If you also play FPS games then boAt Bassheads 900 is good for gaming, without a doubt.
2. Very Little Audio Leak
I had a few Headphones in the past that used to leak the audio outside as a result everyone nearby could listen to what I was listing in a small area, let say in a metro. With these headphones, I haven't faced a major audio leak even at full volume. In short, the audio stays where it is meant to be!
3. Light-Weight And Travel Friendly
At around 150 grams it is quite lightweight. Due to the folding and rotating cups you can keep it in a bag pack and carry it around as it is travel-friendly!
4. 3.5 MM Audio Jack
The 3.5 MM audio jack doesn't come gold plated like most of the other headphones in this price range comes. But that's okay because it brings something else to the table. And that is corrosion protection. What it does, will prevent the headphone jack from getting rusted if not used for a very long time. Personally, it has never happened to me. So take it as an added layer of protection.
How Is BoAt Service In India?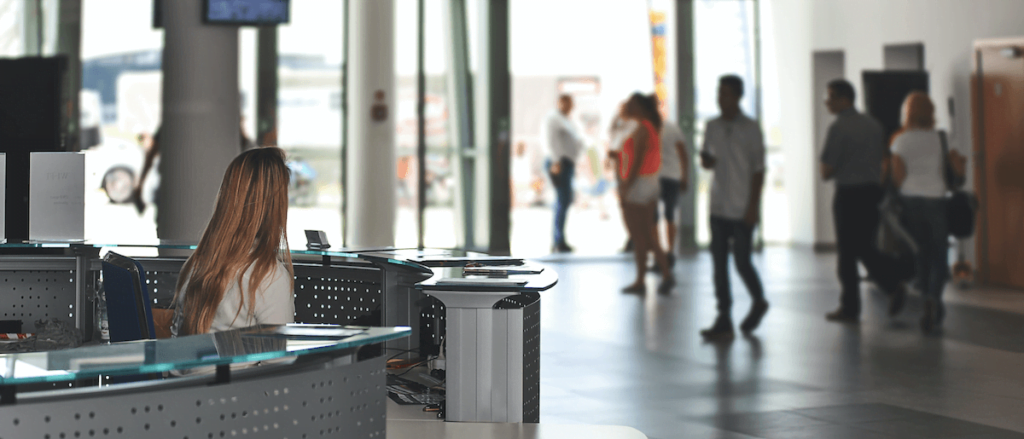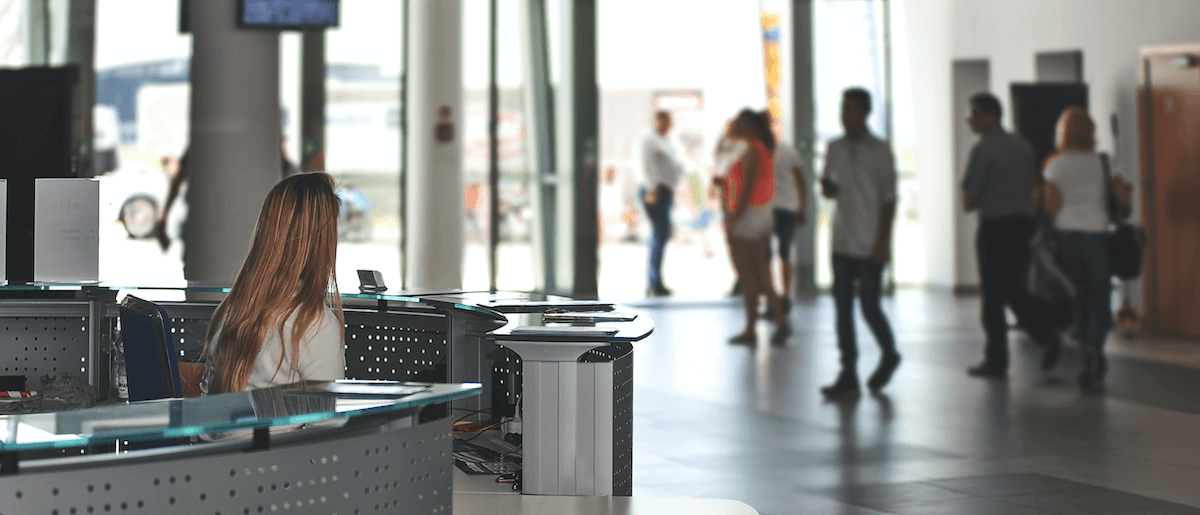 I had a rendezvous with boAt service in Delhi regarding my boAt Rockerz 255 that was in warranty. The complete experience was so streamlined and in the last boAt take care of the issue and gave me a replacement unit. If you want to request service from boAt or want to learn more about my experience then check the below link.
How Long boAt Products Last?
As I have stated earlier that I have owned multiple boAt products. The oldest one with me is the boAt Stone 200 which is more than 2.8 years old. And haven't aged at all except for the battery backup. If I talk about headphones and earphones then also I had boAt Rockerz 255 for more than 2 years now!
This Bluetooth headset has been used very harshly and is still getting strong. Though there are things that have lost taste. You can check out the article or video attached below.
Read More: BoAt Rockerz 255 – 2 Years And Counting
Should You Buy BoAt Bassheads 900?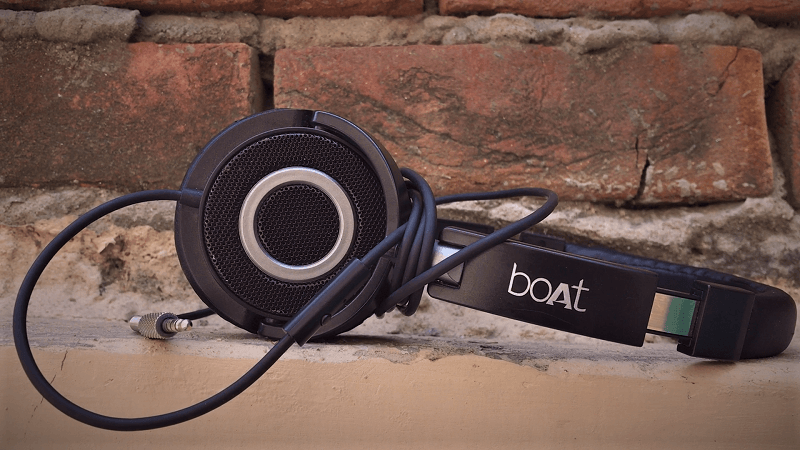 In my Boat Bassheads 900 review, I have covered everything from its built quality, specifications, reasons to buy, audio output, boAt products durability, and service experience. Keeping everything in mind, this wired headphone ticks all the boxes. It is a great buy for someone who is willing to enjoy every instrument, every vocal, clarity, and above all; bass!
In my 3 months of usage, I have enjoyed every song and movie. This has been a go-to wired headphone with my MacBook Air!
Like every product, this one has cons. But on this one, I have only one and that is the microphone. BH 900 comes with an in-line microphone. Which does the work decently. However, it tends to capture more of the background noise than your voice! So I will not recommend recording audio or taking online classes.
Note: If taking calls is your priority then Infinity Glide 501 can be an amazing choice if you are okay with wireless headphones. Also, it gives around 20 hours of battery backup!
Other than that, it has been an incredible purchase and I would recommend buying it to keep the audiophile in your, alive!
That's It, For Now, Folks!
Do you have doubts or queries? Then connect below or reach us out on the below social accounts. We would love to help you out! Thanks for reading guys!
Articles That Might Interest You!
FAQ
Is boAt Bassheads 900 Good?
Yes, boAt Bassheads 900 is a great choice under ₹800. Like every product, it has its strengths and weakness. We have reviewed it covering every aspect like built quality, specifications, music output, mic performance, and others. So do check out our review.
Is boAt A Good Brand?
boAt makes value-for-money products that have decent to good built quality. We have used quite a few boAt products and have shared out few cents about them. Check out the reviews of boAt products here.
boAt Bassheads 900 Good For Gaming?
Yup! It is indeed. I always have a good time playing COD Mobile and listing to enemies' footsteps.
How Is boAt Service In India?
We needed service for our boAt Rockerz 255. The complete process was very streamlined and we got a replacement. You can check out our complete service experience here.
BoAt Bassheads 900 Made In India Or China?
BoAt Bassheads 900 Adaptable For Laptops
Yes, It can be used with Laptops or computers for listing purposes. Nevertheless, you will require a separate connector that will have two cable outlets; one for the mic and the other for the headphone.
This was our Boat Bassheads 900 Review. Thank you for your time.