There is no doubt, boAt offers great products (earphones to be precise) with the best in class pricing and quality. But what about boAt service experience? Is boAt service actually good? Like me, these questions must have rung a bell in your mind before pressing the buy button! So quite recently I had an incident with boAt service regarding my earphones i.e. boAt Rockerz 255.
In this blog, I will be sharing my boAt service experience review with all the details and total time in getting the product serviced. So sit tight, and let's get started!
If you happen to be the first time on this website, I would request you to Bookmark it as I have so much to share! At PadhKeDekho you will get unbiased reviews, tips & tricks, opinions regarding products and services!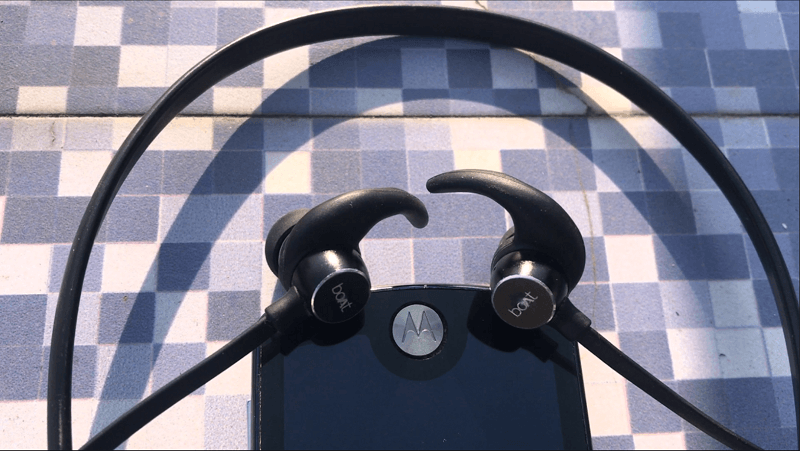 Things to do Before You Can Go For BoAt Service
First things first, before getting your boAt product serviced you'll need to register your product on the boAt website. For that, you must fill out a form with your Name, Email, Mobile Number, Etc. And once everything is filled press the Submit button that you will find on the bottom left of the screen.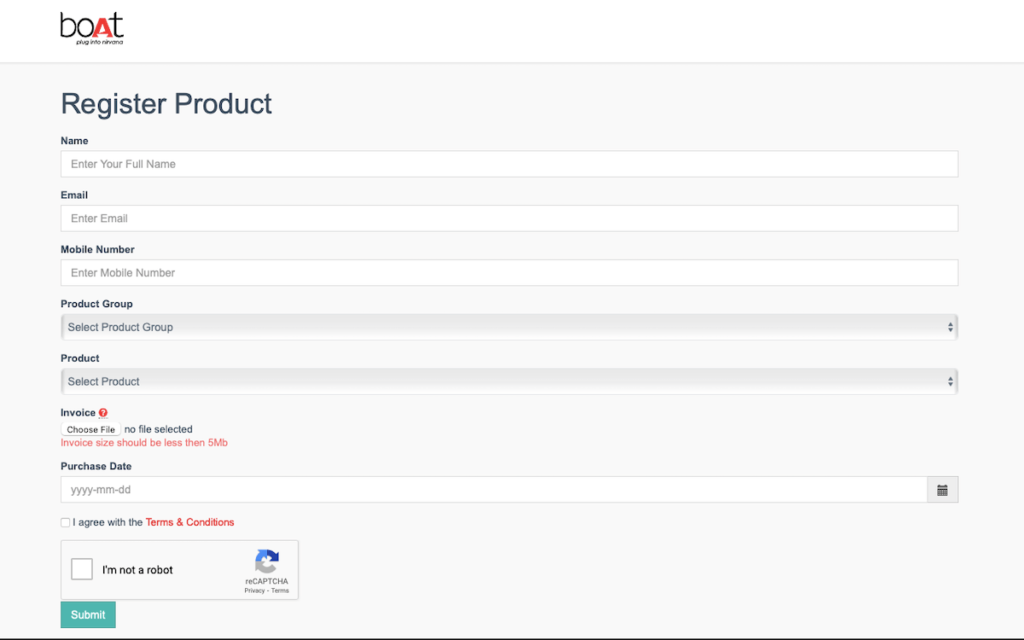 After filling out the form you'll get a message like this.

When registration is done, you will receive a code required to process further. Once that is done, congratulations now you have to worry less about your new boAt product[s]!
To register your complaint head over to the support page of the boAt website. Click on Register a Complaint. Afterward, you'll need to fill in a quite detailed form.
You will be pleased to know that there are plenty of boAt service centers in India. To find a nearby boAt service center you can click on State-wise Service Center List which is just above the Register a Complaint option on the boAt website.
They do say that the expected warranty complaint resolution time is 14-28 business days but my query was resolved within 2 weeks.
Why I Needed Service?
My boAt Rockerz 255 was 11 months old when I realized that the battery backup had slowed. Also due to extended use, wax and gunk accumulated and damaged the net of the right EarPod.
At this moment I knew either I had to pay for the repair or buy a new pair of headsets altogether. I tried my luck and decided to give boAt service a shot.
How Was My boAt Service Experience?
Once I registered a complaint, I got an email stating that your complaint has been registered and a Ticket Number was issued. Furthermore, the service team will get back to you.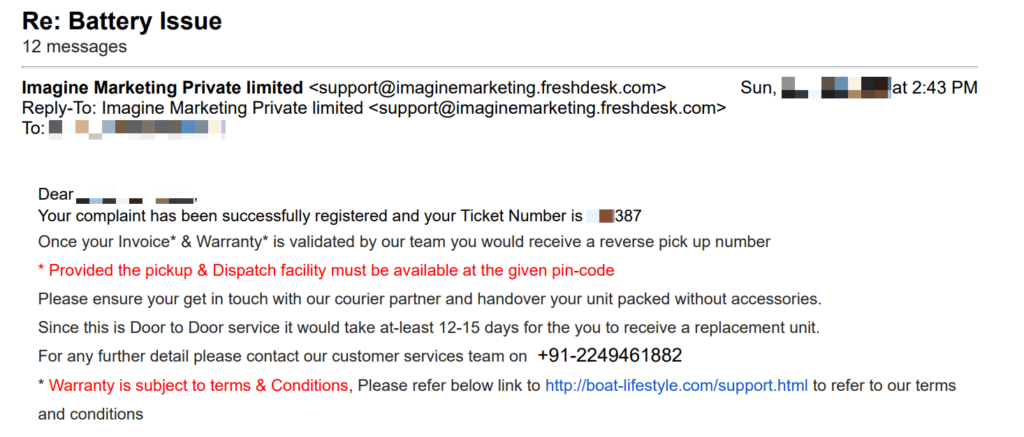 The next day I got another email that had details of the free pickup along with other details with (do) and (don't) for packing the product. The same day the earphones were picked up by the courier company and proper communications in emails/SMS were maintained afterward.
Note:- If you also need to send your boAt product for repair, you'll need to send the device i.e. only the defective product without the box and accessories.
Within a few days, got a mail from the boAt service center letting me know that they have received the earphones and the technical team would get back to you.
In a few days, I got an email that "your earphones have been replaced and will be dispatched to your registered address very shortly!".
In 3 days, The shipment reached my doorstep. They kept the box intact in which I sent the damaged unit and was properly taped the way I sent it. A thought rang in my mind, that they didn't change it and sent it back to me. However, I was wrong and it was indeed a new pair of earphones. Moreover, they sent additional ear tips and all inbox accessories! I was shocked because I only sent the earphones even without the rubber ear tips.
The new earphones were very clean and shiny and also didn't have oil marks. These are the signs of great attention to detail. Since I cannot say whether it is a new unit or a repaired one. But whatever it was I was not expecting this!
Will You Recommend boAt Products?
Yes! Experiences like this build up trust and definitely let you buy the brand products without giving them a second thought. Along with good built quality and price-to-features ratio, if service is also in your mind then don't hesitate and opt for any boAt product you feel like having.
Because of my awesome boAt service experience, I just recently ordered other earphones from boAt. That is boAt Airdops 121v2 which are TWS (truly wireless) earphones! Usually, you will find great boAt deals on Amazon so definitely check out their website before buying any boAt product.
It is coming up next!
That's It, For Now, Folkes!
This was my boAt service experience in Delhi. If you have any concerns/queries regarding any boAt product then you can reach me on Twitter, Facebook, Instagram, or any other below-mentioned social handles. I will reach out very soon!

Just like the above article, I share my 2 cents in the form of reviews, tips & tricks, and opinions so do check out those articles. And if you liked my content do share it with your friends and family! Thanks, I will see you at the next one!
FAQ
How Is boAt Service Experience?

I had a great experience and our earphones were also replaced.
How Is boAt As A Brand?

the boAt is an emerging brand in India and it has been awarded the number #1 Earwear brand In India.
boAt Earphones Worth It?

Yes, boAt earphones are best for you who want the best value for your money.
How Long Will My boAt product Last?

All boAt products come with great built quality and you can expect an average life of around 2 to 3 years depending upon usage.
Do boAt Earphones Offer Good Bass?

Yes, this is quite a highlight of boAt earphones. If the bass is the most important to you then in the budget price range boAt undoubtedly offers the best-sounding bass.