[
updated on 28 OCT 2022
] BoAt rockerz 255 are up for grabs for
₹899
on Amazon's Sale. It is an irresistible deal but the question is should you buy one? I am using this budget Bluetooth headset for over
two years
now and here's my long-term review for boAt Rockerz 255! So welcome guys to PadhKeDekho and let's get going!
On Amazon Great Republic Day Sale, this Bluetooth neckband earphone will be heavily discounted. Today on 19th January it is available to Amazon Prime members for only ₹899! I was expecting it for ₹999 but Amazon never disappoints! With such a price tag, it is definitely worth it.
Let me break my experience into sections for easy navigation.
in this article, I will share the above points only. To learn more about boAt Rockerz 255 check my detailed review.
Inbox Contents 9/10
Setup guide and safety instructions
2 pairs of extra ear tips (small and large, medium ones are pre-applied)
A USB to a micro USB charging cable
Warranty card
A docket of other boAt products
Built Quality 9/10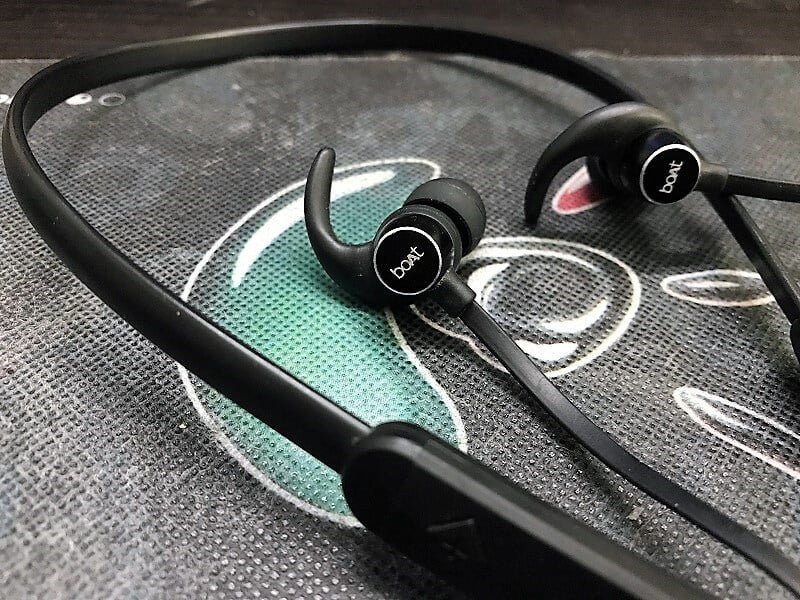 The major construction of this Bluetooth earphone is high-quality rubber. The crucial part of the earphone is the neckband which is quite strong and even more flexible. The buttons on the neckband are a blend of plastic as well as rubber and make clicking noises when interacting.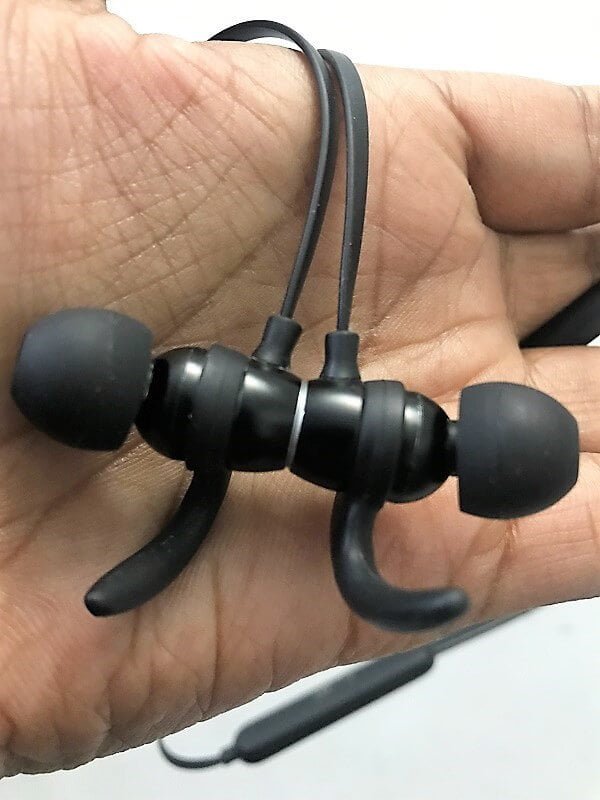 Both earbuds have magnetic connections to keep them together when not in use. The magnetic pull is quite strong and for the most part of my workout both stay together. Even while traveling this Bluetooth headset when not in use comfortably rest on my neck without disturbing me!
Even after 2 years the magnetic pull has not degraded and feel proud of my purchase. Due to the magnetic connectors, the boAt logo has faded. Which is to be expected with extensive use.
Music Control And Audio Quality 8/10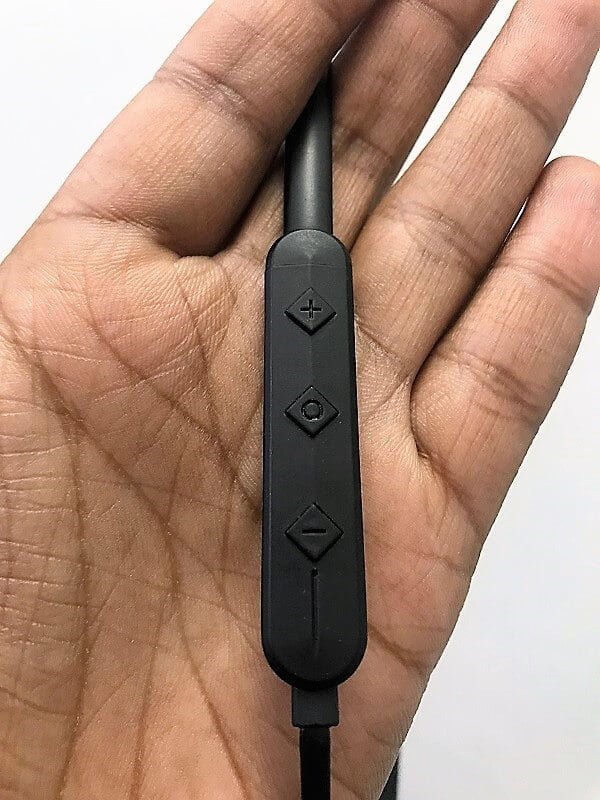 On the right side of the boAt Rockerz 255 neckband, you will find music controls to increase the volume, play/pause media, and reduce the volume. You can play the next song, repeat the song, or play the previous songs using the default controls. For more features, check my detailed review below.
Let's talk about the primary aspect for which you might be buying this Wireless Bluetooth headset; the music quality. What better way to test with the music-centric phone of all times?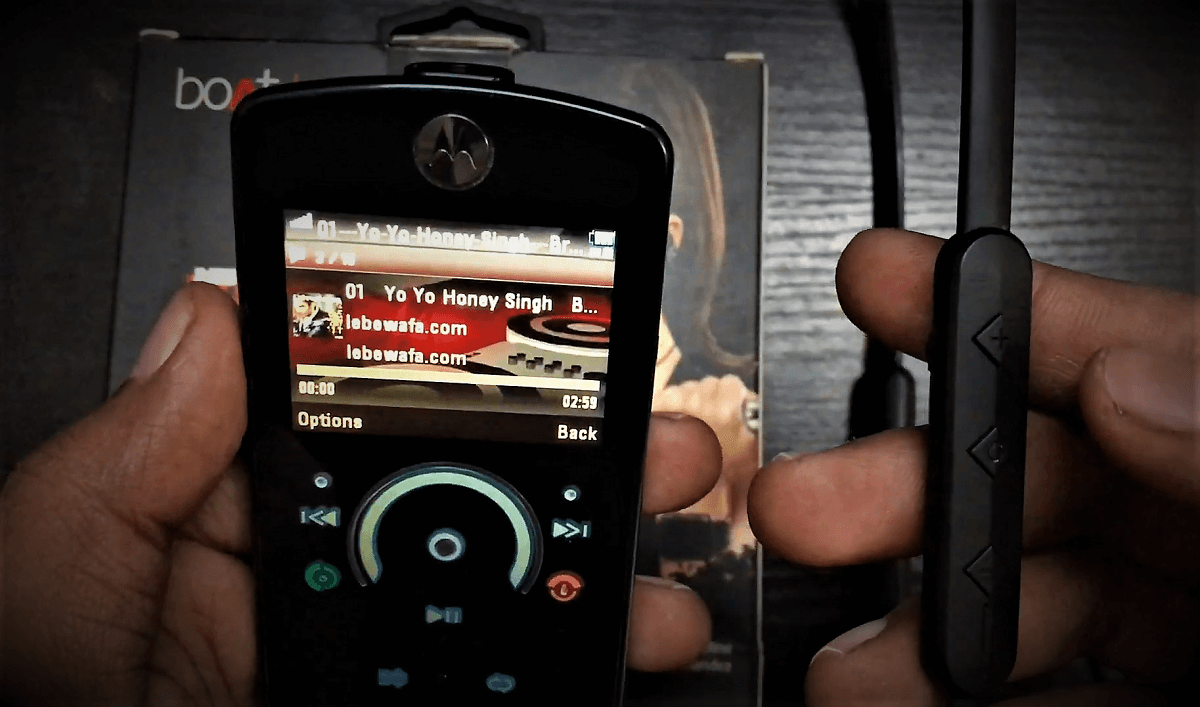 To begin, boAt Rockerz 255 outputs great bass which I had experienced in the Skullcandy 2XL series.  You will experience multiple bass frequencies by simply changing the volume. For the best experience staying between 70 to 80 percent volume gives the finest output.
Other than the bass, the loudness offered is quite good as well. boAt Rockerz 255 can go quite loud and the end result might depreciate if the song quality is below 320 kbps. Switching to premium music streaming services like Gaana Plus, Spotify, or Apple Music will enhance your experience.
To gain something (bass) you have to lose (vocal). This holds partially true for boAt Rockerz 255. So if you want to focus on vocals you can lower down the volume and equalize the output to use choice using values equalizers present on your Android smartphone.
If the bass is the most essential to you then this pair of Bluetooth earphones will be great in this price range.  So all in all, I will give boAt Rockerz 255 a sound of 8 out of 10.
Battery Backup 9/10
With boAt Rockerz 255 you can listen to up to 6 hours of music and can replenish 100 percent battery in 1.5 hours. Such claims are quite accurate and I have also witnessed them. I have two of these at home i.e. one in Black and another one in Neon color. The Neon one started giving less battery backup. So had to go for service. Fortunately, I got a replacement. To know more about my experience check the link below.
In my two-year experience, I initially got the claimed battery backup. But as of now, I get around 4 to 5 hours which is also great.
Microphone Output 6/10
This is the feature where I am not fully satisfied. It is not like the mic output is bad. It is more like it tends to catch background noise clearly than your voice. if you plan on taking calls in crowded areas like buses, or metro then the end party will find your voice comparatively less.
However, if you are in a closed room or empty street then the mic output will be this great that the caller will not be able to differentiate whether you are taking a call over the phone or the Bluetooth headset.
Since I travel by metro, I have to go through this issue.
Should You Buy boAt Rockerz 255?
Yes. Keeping in mind the cost, built quality, and media controls you should definitely consider it. Since I have used it for 2 years now, I am quite impressed with it. As boAt Rockerz 255 was my first boAt product I was quite skeptical about my choice. Fortunately, I loved it.
Other than those, service is also an important factor. Here is my service experience that motivated me to buy and review other BoAt products that you read here. So follow PadhKeDekho on Twitter, Facebook, and Instagram, and be notified when I publish a new article.
That's it for now folks!
I hope you will have found my review boAt Rockerz 255 review helpful. If you did do share it with others so that it can come in handy for others and make a smart choice! If you have any feedback or queries do drop your comments below I will try my best to revert as quickly as possible! Thanks for reading!
Just like the above article, I share my 2 cents in the form of reviews, tips & tricks, and opinions so do check out those articles. And if you liked my content do share it with your friends and family! Thanks, I will see you at the next one!