I have been a long-time Windows user who recently upgraded from Windows 10 to macOS. So I guess I am in the position to share my Windows To Mac Switch Experience! In this article, you will learn; about switching from pc to Mac pros and cons, reasons to switch from pc to Mac, and much more! I hope this will help you make a better decision when buying your next Windows laptop or new MacBook.
That being said, let's check out my Windows To Mac Switch Experience!
Things You Should Know Before Switching From Windows To macOS
#1 macOS The Biggest Challenge For My Windows To Mac Switch Experience
All Apple computers i.e. MacBooks, Mac Minis, iMacs, etc run on macOS which is entirely different from Windows. The primary difference is that it has close, minimize, and maximize controls on the left! Unlike Windows which has on the right! Jokes aside, macOS is very easy to use and it works great. You don't have to tweak anything, it does everything very smoothly, and once you get a hang of it things change.
The hardest thing will be getting used to the right-click as it doesn't have one (at least on a Macbook). Tapping with two fingers anywhere on the trackpad will behave like right-clicking on a Windows laptop/computer.
Another thing to keep in mind is that the CTRL key is not present on any Mac computer. So how will you give the print command or other commands for that matter? Don't worry on Mac the Command key or cmd (that is next to the spacebar key) does similar work.
All the major key combinations are the same among macOS and Windows. For e.g.
Command + A to select all files
Cmd + C to copy files
Command + P to print file
Cmd + X to cut files
Command + V to paste data[documents]
Command + S to save the file
However, some key combinations work differently on macOS compared to Windows. It's not a deal-breaker you will get a hang of it within days (that's what happened with me!)
| Commands that will not work | Instead, use these |
| --- | --- |
| SHIFT + Delete | Command + Option+ Delete |
| CTRL + V (for moving files and folders) | Command + Option + V |
| CTRL + X then CTRL + V (cut and paste) | Command + C (copy) then Command + Option + V (to paste) |
| | |
#2 Docks Vs Taskbar
On Mac, you will get a dynamic bottom bar which is called a Dock. The Dock features shortcuts to recently used apps like Safari (default browser), Notes, Messages, Mails, etc.
The bar on the top is a menu bar where you'll get options for the dedicated app that is in use along with other options like Bluetooth, WI-FI, Siri, etc. E.g. if you are using Safari then you'll find options like File, Edit, View, History, etc that will come in handy while working on an app.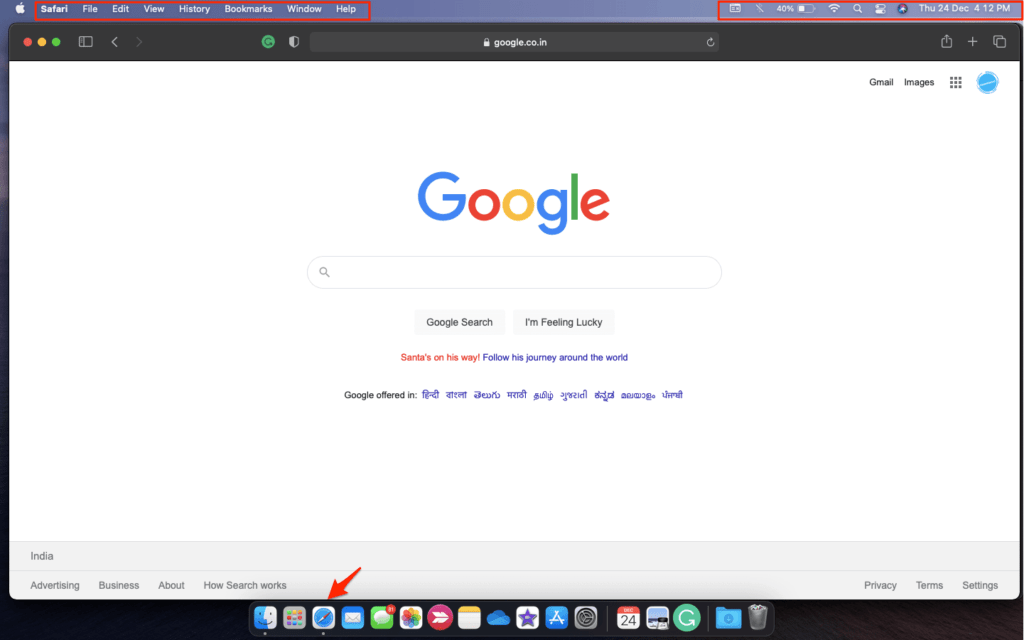 But on Windows, you get a taskbar that covers the complete bottom (or any desired location on the 4 corners) where you'll find the Start button, Search bar, app shortcuts, pc controls, date and time, etc.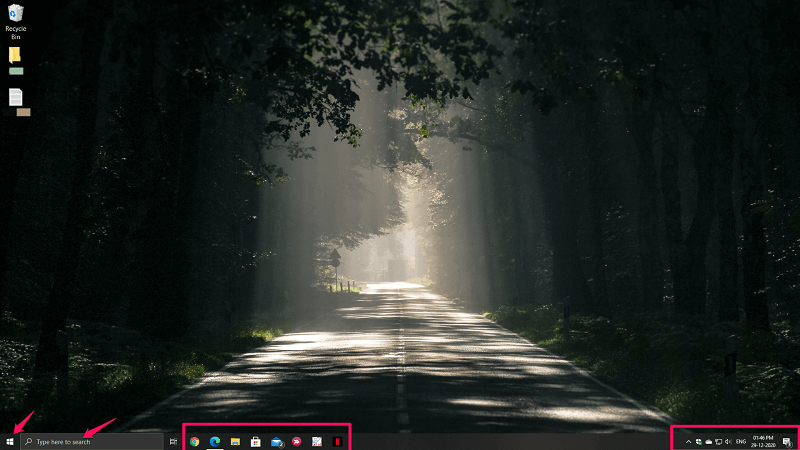 Both the taskbar and Dock are capable to add your favorite apps and drive locations that you'll need to access on daily basis. As per my initial experience, I found Mac's Dock to be better aesthetically and pleasing to the eyes. Moreover, the graphics and animations are on point! However, in terms of practicality, I would say the Windows taskbar is better.
Adding your favorite apps on the dock is only a drop away which is so simple and easy to use! All you need is to drag your favorite app from the Launchpad to the dock and drop it where you need it to keep it.
To remove the apps from the Dock you just need to drag the app and hold it for a few seconds. Once Remove is shown above the app icon drop it. Which is great!
2. Launchpad VS Start Menu
The second best feature you'll love on macOS is the Launchpad. If you have an iPhone you can relate to it better. It is basically a grid of installed apps on the Mac.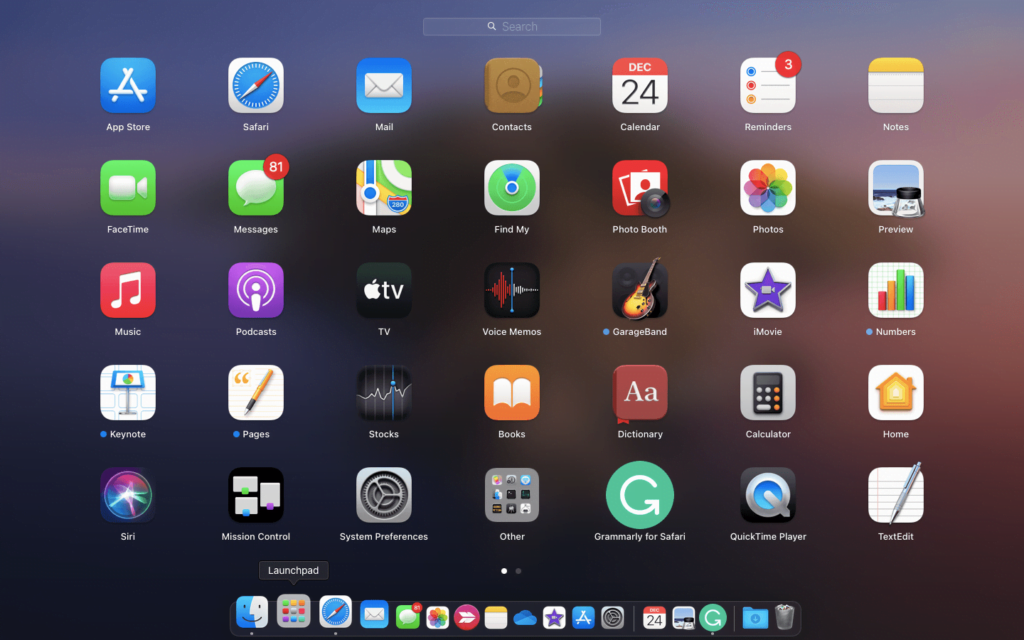 On Windows 10 you get the Start menu which is "somewhat similar" but does offer various features. It also aligns the installed apps and software on the Windows computer. However, the sorting is done alphabetically.
The Start menu on Windows is more advanced than Launchpad. As it aligns recently used software under Most used, app tiles on the right, shortcuts for files, photos, settings, and Power options. However, on Mac, you'll find the app icons and that's about it actually.
All in all, the Windows Start menu offers more features. Because of this, it can be complex for someone who is new to the Windows Operating System.
But Mac does things differently. The Launchpad keeps all the apps that are installed on the macOS. The apps can be grouped in a folder for better productivity.
From the Launchpad you can open and delete the apps. By pressing the alt/option key the apps installed by you will start shivering like on the iPhone when you hold on to any app for a while.
Simply pressing the X button next to the icon will delete the apps. So this makes it quite convenient and easy for day-to-day use.
As I like to keep the Dock clean, Launchpad has been a great addition to my Windows to Mac switch experience.
#3 Free High-Quality Video And Audio Production Software
If you are going to start your carrier as a video editor and don't want to invest in editing software then macOS can help you. On each copy of Mac, you will get iMovie which is a beginner's heaven to learn and implement video editing.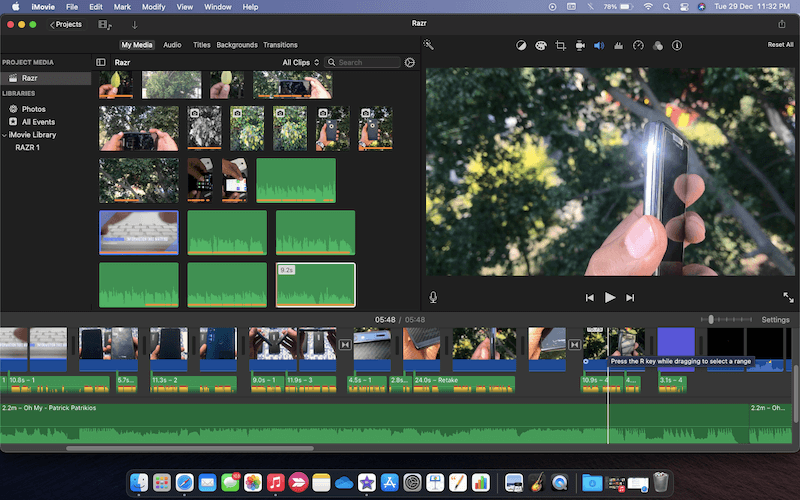 I also started my YouTube channel quite recently and most of my videos are edited on iMovie only. It is easy and offers great editing tools like cutting, copying, zooming in and out, tweaking colors, fast forward, green screen, blue screen, slow motions, and whatnot!
Keeping in mind that it comes with 0$ licensing fees then it even makes the Windows To Mac Switch Experience more delightful!
Just like video editing, Apple has also kept you covered if you need to be a music producer or just want to do it for the sake of habit. Personally, I don't use much of GarageBand but it is great Apple offers it for free.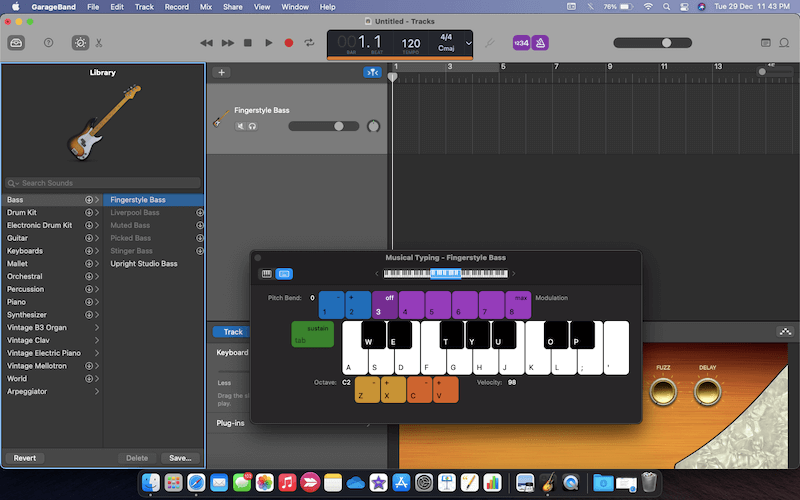 This is something that Windows is still lacking behind. In the good old days, Windows XP, and Windows 7 used to come with Windows Movie Maker. Though it was very basic and had only a few video editing options unlike iMovie still, it was there. Unfortunately now on Windows, you have to buy video editing software like Filmora, etc., or can use Openshot video editor which is free!
Since Apple computers are expensive to buy if you add the cost of best-in-class video and audio recording/editing software (considering you need those) then it would justify the cost of the ownership.
#4 Apple's Substitute For Microsoft Office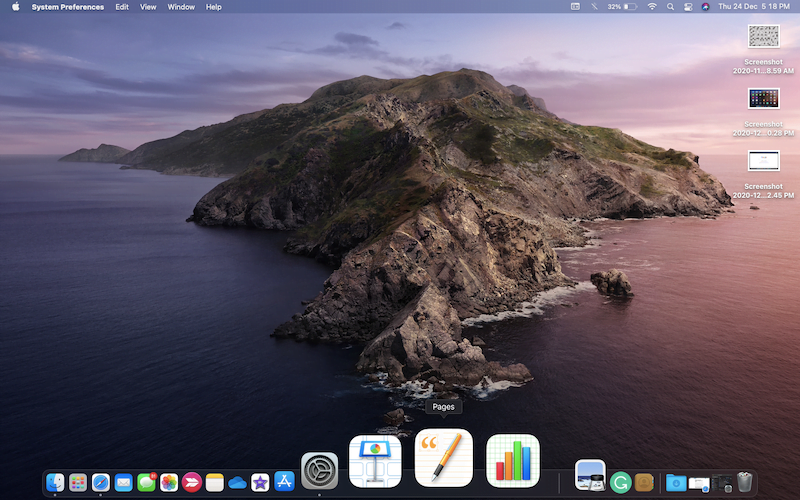 This is also an area where Apple does it better than Windows. On any version of Windows, you have to separately buy the Microsoft Office or Office 365 subscription even though it is a Microsoft product.
But on macOS, Apple provides MS Office-like software i.e. presentation, word, and Excel-like software at no cost to you. Definitely, it's not exactly similar to the Microsoft Office bundle however it does the work comparatively.
In layman's terms, Keynote is PowerPoint, Pages is Word and Numbers is Excel!
All three apps i.e. Keynote, Pages, and Numbers can be of great use for someone who doesn't want to install any other office tools from the internet. But if MS Office is all you need then, the same methods as on Windows I.e. either buying the complete bundle or opting for an Office 365 subscription is essential.
Since I prefer Google Docs for my work, it doesn't matter to me much. But Apple giving free alternatives to the MS Office bundle is commendable.
#5 Great Compatibility Of Software And Hardware
Just recently in Big Diwali Sale on Flipkart, I bought MacBook Air A1466 for just 54,000 Indian Rupees which is fantastic as the ideal selling price is around 67,000 INR (which is even worth it).
If you want to check out the unboxing experience then here it is!
As it is not a current-gen MacBook Air model let me enlighten you with the specs of this MacBook Air. This MacBook Air is running on Intel i5 5th Gen processor along with 8GB RAM and 128 GB SSD storage.
In 2020 definitely, the specs don't feel appealing but other than the hardware, the software also played a vital role here.
Apple MacBook Air A1466 comes out of the box with macOS Catalina and the Big Sur update will be available as soon as you turn on the machine.
This machine is fantastic and so far I haven't witnessed any major lag or hanging. Yes, under heavy load i.e. while editing 1080p HD video projects it does run on high fans and some frame drops are evident. Even then this little MacBook doesn't fail.
Since Apple produces both the hardware and software, as a result, the end product is very stable and supported for a long period. For instance, My elder brother has a MacBook Pro in Early 2012 and unfortunately hasn't received a Big Sur update on it. But it has been in support for around 8 years which is damn good!
However, this can't be said for Windows-powered laptops as no company makes its own OS and hardware at the same time.
#6 Apple's Ecosystem
If you own an iPhone, then Mac should be your choice for many reasons. The primary reason for me was AirDrop.
With AirDrop, you can transfer data from iPhone to Mac, Mac to Mac, Mac to iPhone, or any combination you want within seconds and truly wirelessly. I have also shared how you can effectively and securely use AirDrop you can check it out!
If you would like to see things in action then you can check out my video for the same!
Apart from AirDrop, you can pair up your iPhone and get all your iPhone notifications for messages, iMessage, FaceTime calls, notes, reminders, etc. on the macOS itself.
The thing which most impressed me was the automatic picking of OTP sent on my registered mobile number. The best thing is I don't have to physically check and type the OTP. Mac does it for me!
Not just that, all your photos and videos recorded will also be shared among your Mac computers within seconds of shots taken. Trust me it will come in handy when you'll use the samples while editing videos using iMovie!
In Windows, you can also do the same using iCloud. However, it consumes more time. Transferring photos and videos from iPhone to Windows PC can be done using iTunes as well which is a lengthy and time-consuming task.
So if you have an iPhone/iPad then the Apple Ecosystem will offer you a seamless user experience that will make your life easier.
So Should You Switch From Windows To Mac?
Yes, if the above pointers matter to you. Otherwise, macOS and Windows 10 offer great features, and choosing one over the other is only as per your liking and preference.
Since I had an iPhone so my overall experience so far has been great. However, as my secondary device is One Plus 7 and connecting it with macOS is not as easy as connecting the iPhone is.
Like any OS, macOS has also its share of demerits and issues that I have shared here.
Do follow us on Twitter, Facebook, and Instagram, and be among the few and be notified!
There You go, Guys! This Was My Windows To Mac Switch Experience
These are some of the points that I have accumulated since my Windows to Mac switch experience. If you found this article helpful do let others know about it!
Hey there!
Just like the above article, we share our 2 cents in the form of reviews, tips & tricks, and opinions so do check out those articles. And if you liked our content do share it with your friends and family! Thanks, we will see you at the next one!