This is a sequel of things to love on macOS that we covered a year ago. I've been using macOS and Ubuntu for the last year and Windows is not in the picture. But there are always things about Windows that I really miss on daily basis. So if you are also a long-time Windows user and planning to upgrade from Windows to Mac then this article is quite important for you! Because in this article, I will talk about 6 things to hate on mac!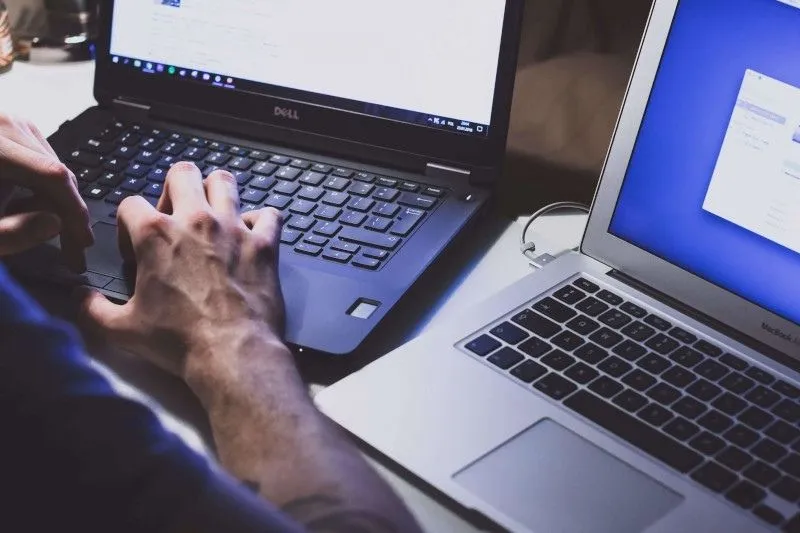 Don't get me wrong, this is not a diss on Apple or anything like that. It's just what I've experienced in the last year of using macOS for the first time. There were a few points that I want to bring up so that someone who might be willing to upgrade must know before making a decision. Since Macs are quite expensive hence one should not regret the decision.
Disclaimer– I've been a long-time Windows user and the experience shared below is my true experience with macOS on MacBook Air. I use MacBook on daily basis and it's where I am currently writing and editing this article hence, I would like you to go through it before hating me!
So that being said, Let's begin the 6 things to hate on macOS!
#1 Familiarity
Since I've been using the macOS for a year, I still feel like a newbie or someone who is still learning. Ya, basic keyboard shortcuts like command +x, Command+c, etc. are not an issue. But still, the overall UI stays new every time.
Maybe this point might not be a big one for you, but for me, who has been a Windows user since Windows XP then macOS is still taking its time for my comfortable hands-on.
It's surely easy to use but getting hands-on like Windows will take time.
#2 "Boring" Interface
This point also might not be a deal-breaker for you, but I personally take this as a "work machine" more than for sitting back and "enjoying kind" of device. Maybe the last year has been more stressful and my Macbook has always been my bedside or the computer table. So coming back to the topic, it always feels more work-oriented than enjoyment.
While Windows does distract quite much with the social notifications. Sure you can make Windows 10 more productive but Windows has that "let's go out of the box" kind of vibes!
So to cut short, macOS is more productive while Windows is for entertainment and trying new things. Coming to a new topic… App support!
#3 Major Apps Missing
if you have a Windows 10 machine then you must be familiar with the Windows app store. Believe it or not, after upgrading from Windows to Mac, I miss the Windows App Store because it has so many options. For example, you can download free games like Asphalt 9, Highway Runner, etc. And by paying you get access to more demanding titles too.
Not just gaming you have so many options. Even for entertainment, you have support to Netflix, Amazon Prime, Hotstar and so many more!
But when it comes to Mac App Store, I don't like the App Store. Sure, I've heard it has 2.2 million apps, but it doesn't offer basic apps like Netflix or even Hotstar which many Indians hold subscriptions to. So you can only login into your web browsers to get entertained.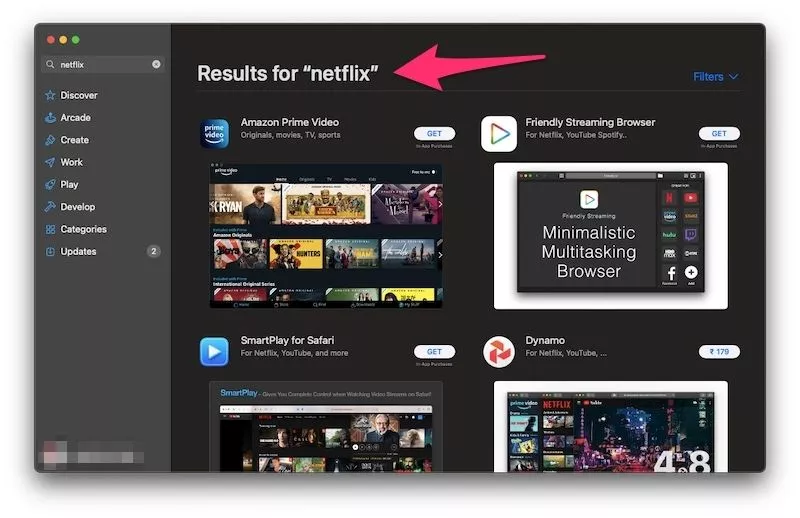 So Mac is ideally better for productivity than leisure.
#4 Lack of Gaming
Windows operating system is the bonafide hero when it comes to gaming, period. No other os comes even close. I've done gaming on Ubuntu, Mac, and Windows, but the overall experience is great on the latter one.
Sure, you can install Steam and play most "mac compatible titles" but there is no match for WIndows when it comes to compatibility. At the time of writing this article, there are 7474 games for Mac and 24,960 games for windows. So you can have a good idea, which one is the segment leader.
To cut short, if you have gaming in your free time then yes, you should stick or switch to Windows for that.
#5 Safari Consumes More Battery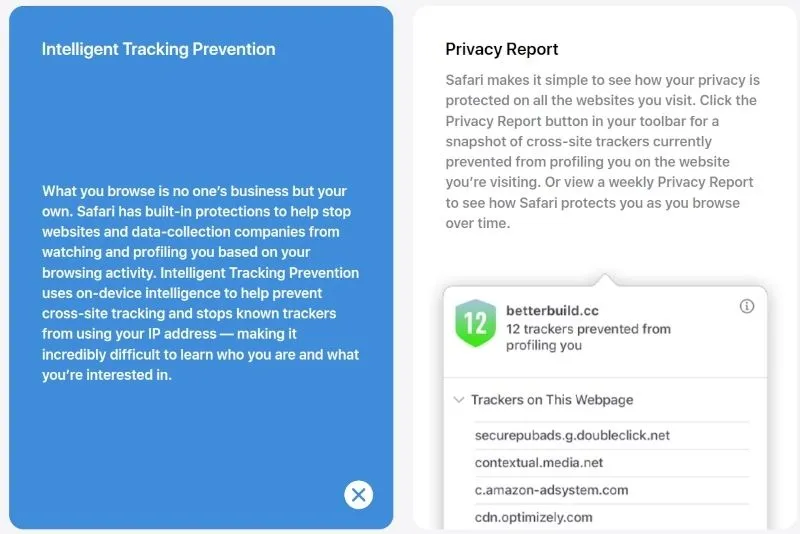 Safari is a very robust browser that helps to safeguard yourself by not allowing many trackers to bug you but still, I will put it on the 6 Things to Hate on Mac list! Why? because it consumes a lot of battery. Even when you are writing an article and one preview window is open you will get a popup that" Safari is consuming a lot of memory".
This, however, doesn't happen when you use Google Chrome. Maybe I am using a MacBook Air Early 2017 model. But still, it gives no issue with Google Chrome. And one more thing, then it consumes more battery, the performance always takes a dip.
So Safari needs optimization for older devices. if you are going for one that's from 2017 then opt for newer models.
#6 Poor Sync With Android
The last thing of the 6 things to hate on Mac is poor connectivity with Andriod. Everyone talks about How a "seamless" experience one gets with an iPhone and a Macbook or Apple computer, but no one talks about Android. Because the process of pairing any Android phone with a Mac is a tricky affair.
Whatever you connect an Android with a Windows device. You tap on " File transfer and you are good to go. But when you will connect your Android with Mac nothing will happen. The file explorer will not open. In short, you cannot pair Android with mac that easily.
Earlier it was not a problem because my primary driver was an iPhone but for the last 3 months I've been using a few Android devices and I miss having WIndows around!
So macOS vs Windows Which is Better?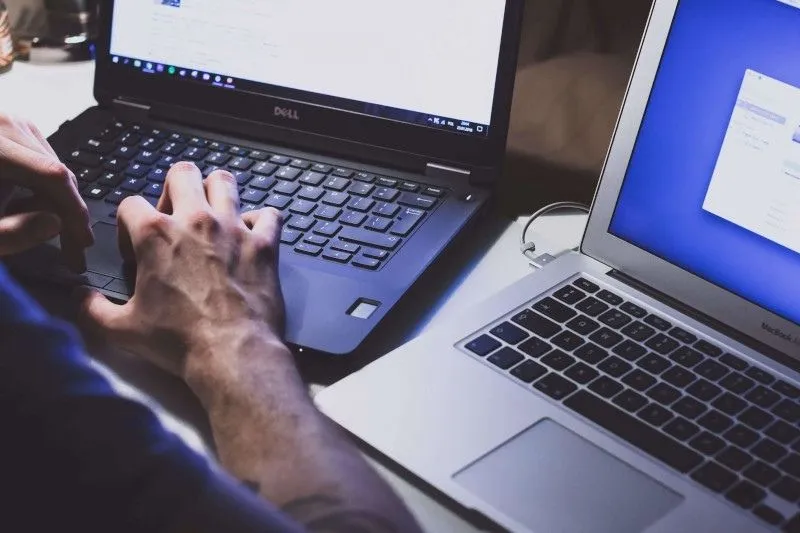 Well, it depends. Having the best of both worlds i.e. Hackintosh is history now. So you have to settle with either one or you can have two separate machines that can manage your work and entertainment needs.
For work, Mac will always have an upper edge over Windows. Be its battery backup, lightweight, portability, it's just very professional. Or in other words, it will get the job done, easily and quickly.
Whereas Windows is great for gaming, consuming content, etc it gives an edge in terms of customizability and eases to use.
So to sum up, if you are a casual user who has a little or serious plan for gaming then look no other and buy WIndows 10 or 11 compatible machines. Otherwise, for productivity (photo or video editing) or just for writing, macOS is boring but is the most practical choice.
The above 6 points to hate on Mac can be a deal-breaker for you, but hey that's what you should know before spending around 1 Lakh Rupees!
Wrapping up
There you go, folks! These are my 6 things to hate on Mac. if any of these points were of any help then please share this article with others and help them choose better! if you still got some doubts then please feel free to reach us on the below social accounts. We love to help our readers!