For a long, I've been a Windows user primarily. On the second drive, I've always kept a copy of the latest-gen Ubuntu (most probably the LTS version). I've experienced so much about Ubuntu, that I found it to be a perfect OS for home users. or bloggers who are mostly dependent on Google docs or other online websites. So here's why Ubuntu is better than Windows in my opinion.

The below reasons why Ubuntu is better than Windows are my own experience. I love Windows too. In fact, I just wrote an article about why I miss Windows. Do read that one too. It will open in a new tab. So after reading this, feel free to check it out too!
#1 Blessing For Old Hardware Machines
if you have an old computer let's say an i3 laptop/computer, then stop killing it with Windows. Give Ubuntu a try it's free and legit. Why? Because, next to Windows 10, Ubuntu 20.04 (the latest LTS by the time the article is getting written) has very less system requirements.
For e.g. 2 GHz dual-core or better and 4 GB RAM is the primary requirement along with 25 GB of hard drive storage. I am very sure you will be having many folds more than Ubuntu's system requirements!
For reference, my computer is running on Intel® Core™ i5-2400 CPU @ 3.10GHz × 4 with 8GB RAM + 256 GB HDD and no additional graphics memory! Even then it's running a 1080p 60 fps video, Visual Studio Code, a WordPress tab on a 1080P HD monitor at 70 Hz.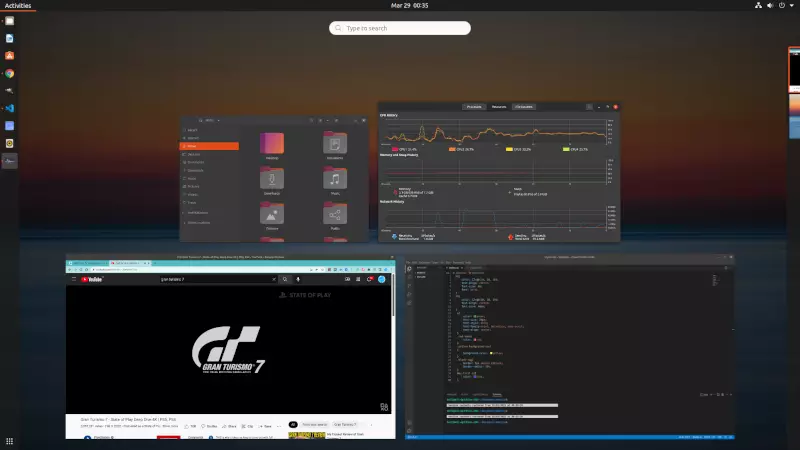 Even then the system didn't go beyond 40 percent of total utilization. As you can see in the below image, surprisingly just 3 GB of RAM is used out of 8. So there is a lot of breathing room for the old hardware. Just think about what will happen to your new computer that will be having more specs!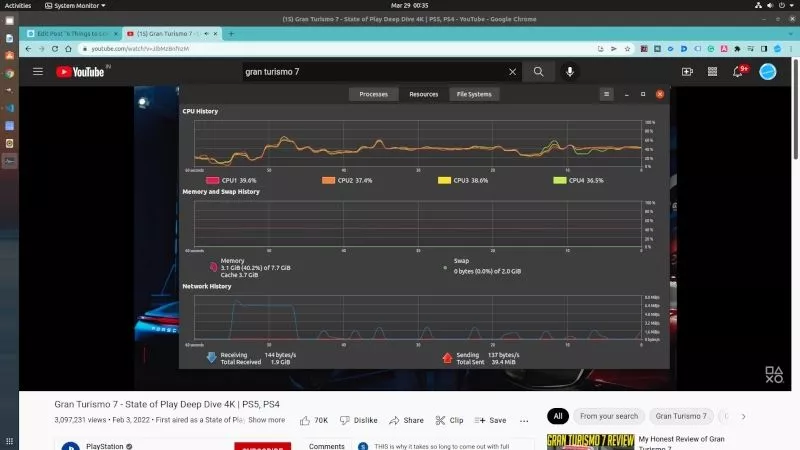 #2 Free*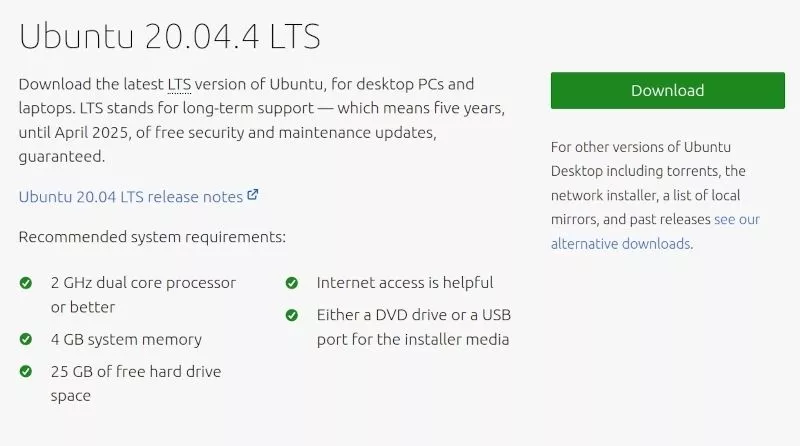 Yes, you read it just fine. It's free! This means you can directly go on Google or Bing and download the latest version from Ubuntu's official website.
No need to worry about activating and waiting for the os to be ready with the software updates. Just plug in the flash drive and you can experience Ubuntu without even touching the important system files!
Since Ubuntu is based on Linux which is a free and open-source operating system you can freely use it for personal or professional use without any license required. If you upgrade to an LTS version then you will get software support and maintenance updates for 5 years. What more can a person ask for!
So you might be thinking if Ubuntu is free how does it pay for the employees? Well, Ubuntu is free for home users whereas Ubuntu's parent company Canonical provides professional solutions like server-side security, added layer of protection, and much more for the corporates.
Hence, for the home users, it's free for 5 years! Then a new LTS version will be available. I am on Ubuntu from Ubuntu 10.04 LTS! So Ubuntu is truly free.
#3 Improving Day by Day
Most people think a free app or software in our case, an OS is not that great without giving it a try. This is bad but sadly that's how it works. But you would be pleased to know that Ubuntu has more than 50 Mil users in the world. Sure, next to the Windows 1.8 Billon users, it is nowhere close. But this doesn't mean Ubuntu is bad!
Since I am familiar with Ubuntu from 10.04 I can tell a world of differences and improvements that are happening on a daily basis. There was a time when the Ubuntu App Store was not having many options, the UI was not very smooth. Old graphics cards from Nvidia used to crash after installing proprietary drivers and smoothness while using two monitors or general UI was not very fluid and much more!
But now the tables have turned. The overall UI feels responsive and smooth. To make it even smoother, you need a graphic card. or if you don't have one, just like me then all you need is a 75 Hz or more refresh rate monitor to feel the smoothness and speed!
#4 Very Less Buggy
This point has a connection with points no 1 and 3 becuase if the internals are old or in a bad shape then Windows will show BSOD or Blue Screen of Deaths errors. All the errors have a dedicated name like Watch Dog Exception, etc.
I know this one because it was the primary reason why I had to make a switch from Windows. The problem was that the PC used to get snagged or hanged after leaving it idle for more than 10 mins. This error usually comes when the hardware is "faulty" as per some experts on Microsoft forums or YouTube videos.
But before taking out my wallet, I switched to Ubuntu, and guess what no more issues that I was facing. I still don't know what caused it! My PC is working trouble-free. It's strange how a "faulty PC" as per Windows seems to be working fine on Ubuntu is way out of my understanding!
One more thing I would like to add, back in the day, the Ubuntu help was not that useful. However, now it's filled with so many great members that will try their best to resolve the issue.
#5 Ubuntu Software Support is NO JOKE
Not so long ago, Ubuntu Software Support was not very intuitive. Had very less apps and above all was not very polished. But now the Ubuntu Software Store has tons of variety for different needs. For e.g. if you are a developer you will be amazed to see Visual Studio Code, Android Studio, Notepad Plus Plus, Eclips, etc!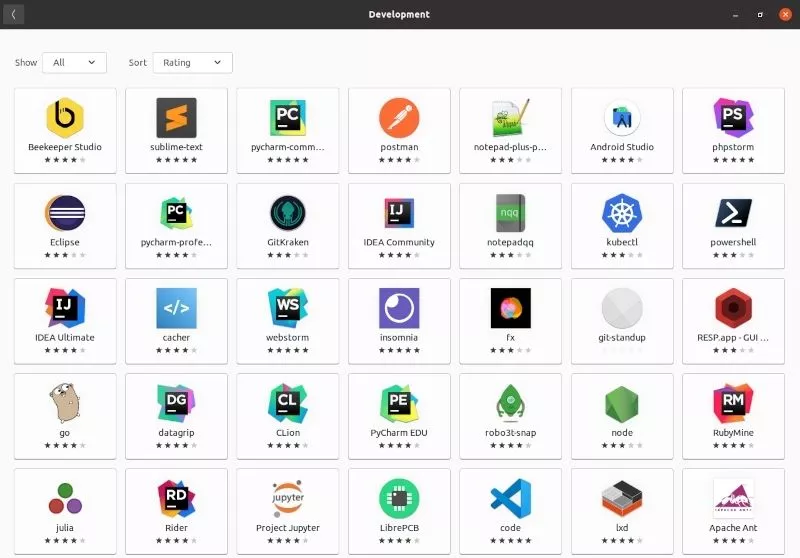 For a video editor, you have support for kdenlive, OpenShot, OBS Studio, etc. The point here is that Ubuntu Software has tons of apps and software to try. Hence you cannot take it for granted!
#6 Familiarity
If you are a long-time Windows user then you will get your hands on Ubuntu very quickly. As you would be using the Start button, you will find everything like that on the right bottom represented as 9 dots.
Rest many of the things are the same. Like the file explorer, copy-paste, many of the common Windows commands. Moreover, you can also pin a favorite app on the "dock" which is basically the task bar on Windows.
Then in the file explorer, you can also pin your favorite folder for quick access just by dragging and dropping.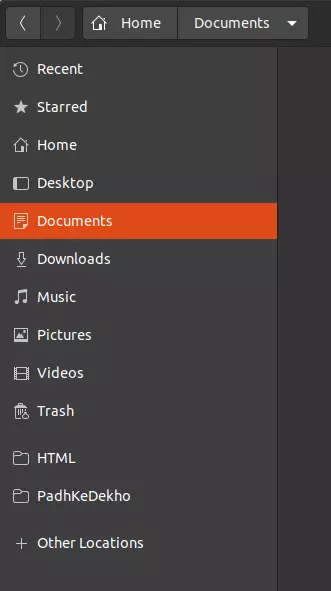 And just like when you press the Window logo on your keyboard, a universal search opens the same way it's on Ubuntu. You will find it slightly faster than Windows.
Love using multiple desktops on Windows? Then Ubuntu has more features up its sleeve!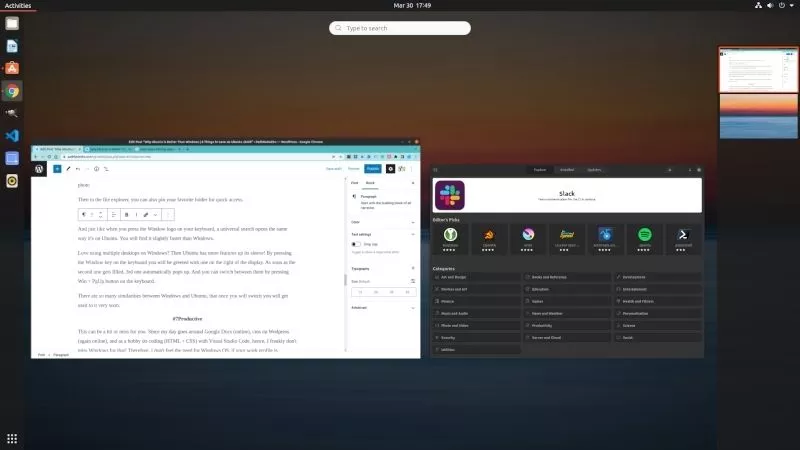 By pressing the Window key on the keyboard you will be greeted with one on the right of the display. As soon as the second one gets filled, 3rd one automatically pops up. And you can switch between them by pressing Win + PgUp button on the keyboard.
There are so many similarities between Windows and Ubuntu, that once you will switch you will get used to it very soon.
#7Productive
This can be a hit or miss for you. Since my day goes around working on Google Docs, cms on WordPress, and as a hobby do coding (HTML + CSS) with Visual Studio Code, hence, I frankly don't miss Windows for that! Therefore, I don't feel the need for Windows OS.
if your work profile is somewhat like mine, then Ubuntu is the best free alternative to Windows. Other than that, if you need support for MS Word, Filmora for video editing, gaming then Ubuntu is not the one for you.
But for casual use, like watching Netflix, listing to music, or basically, for entertainment, I don't see any harm in using Ubuntu.
So I would suggest checking out Ubuntu ones by making the Bootable USB for Ubuntu and use it before installing.
#8 Customizability
Usually, when we think of customizations on an Opening System "Android" comes to mind. But on Computer, it's Windows. In the same way, Ubuntu (thanks to GNOME) it's not very far behind. You can pretty much tweak everything.
I said a "little behind Windows" because bringing a hanged Windows computer back to life is quite easy than Ubuntu.
But if you know what you doing, then nothing will go wrong. The most popular tweak is to change the UI from Ubuntu to Mac OSX (even I did that). But later staying stock has its own perks and stability is one of them!
Just like on Windows, you can change wallpapers (pun intended!), dock styles, Themes, font animations, and whatnot! But be aware, do read the instructions that came with a mod. it can help you!
So in short, you just don't need Windows for the sake of customizations.
Should You Upgrade From Windows?

So now you know why Ubuntu is better than Windows! I would recommend trying out Ubuntu. Here's a link to download the latest LTS version. if it's your first time then it's even better! You can make a bootable USB drive and try it before installing it on your laptop or computer right away! Here's a detailed article that you can use for reference.
Does that mean you can get rid of Windows and switch to Ubuntu? Well no! if you like it then why not! It's a great free OS. Sure there are many things that Windows do much better than Ubuntu. For E.g. you get support for iTunes which is certainly not the case with Ubuntu. so if you have Apple products and want to sync with Ubuntu then sorry you should stick to Windows or can try macOS too!
My main machine is a Macbook Air that I've been using for a year now. If you are interested in knowing about my experience then here are the positive and negative sides of macOS after switching from Windows.