If you are following our website for a while, you must be aware that boAt Bassheads 900 is our champ under the 1000 rupees category. And recently we posted the boAt Rockerz 400 and 450 comparison. And we had a winner that was boAt Rockerz 400. So in this article, we are comparing the best budget headphones so that you make a better choice! In this BoAt Bassheads 900 Vs BoAt Rockerz 400 comparison, you will get to know all the essentials like built quality, audio output, mic performance, noise cancellation, audio leak, battery backup, and a lot more!
Update: Both headphones are on a heavy discount at Amazon's Great Freedom Festival Sale. Click now to check out the deals!


So without anything else…
Hey There! Welcome to PadhKeDekho! If you are new around please bookmark this website to be notified by our new coverage. Because we keep on bringing articles like this, tips and tricks, unboxings, and reviews that will help you learn more about the products and services.
BoAt Bassheads 900 Vs BoAt Rockerz 400 Comparison
Let's first have a look at the similarities, then differences along with the pros and cons of both of the headphones.
Things Common Between The Two
What Makes Them Different
BoAt Bassbuds 900 Pros And Cons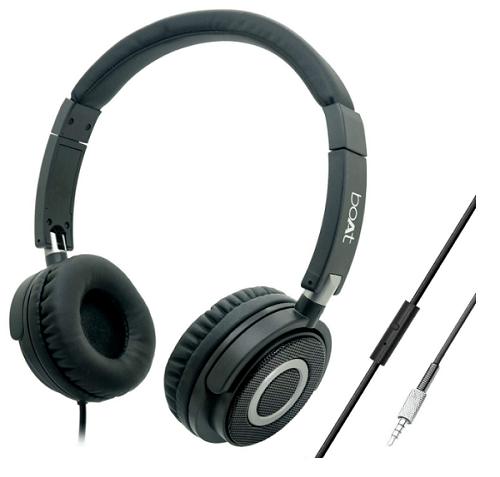 BoAt Rockerz 400 Pros And Cons
So with the similarities, differences, pros and cons, you would have estimated what to expect from the headphones. But Let's look deep and make out a few other differences as well. Let's now talk about built quality and look and feel, audio quality, mic output, noise cancellation, audio leak, battery backup! So let's begin with the built quality.
BoAt 400 Vs 900 Built Quality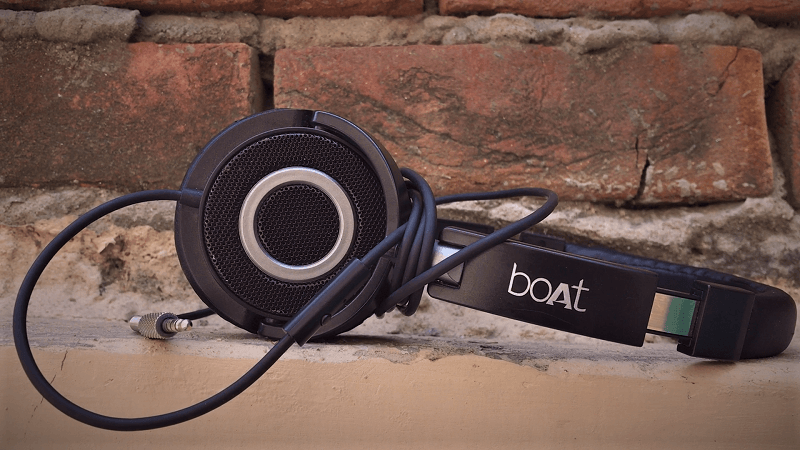 In this price range, mostly all the headphones come in plastic-built quality and rexine or leatherette material for the ear cushions. These two are no exceptions. Both the headphones offer decent to good built quality. But there are few things that boAt Bassheads 900 and Rockerz 400 do differently.
The headband of Bassheads 900 offers the older steel adjusters. Whereas, Rockerz 400 has a metal rod adjustment. So in terms of durability and strength, both will be fine.
But steel adjusters have various levels for each head size. Thus, you will experience a better snug fit on BoAt Bassheads 900. Both the headphones offer great comfort with their headbands offering soft cushioning. However, you get cloth material on the ear cushions of Rockerz 400. So better comfort on boAt Rockerz 400.
Since boAt Bassheads 900 is only a wired headphone, boAt has protected the 3.5mm audio jack with corrosion protection. Corrosion protection prevents the headphone jack from accumulating rust, so you can expect longer life. However, in my life of using wired headphones, I have never seen any headphone jack getting rusted.
On both headphones, you will find the gold-plated 3.5 mm audio jack missing. Not a deal-breaker though, but it would have been better.
As per my experience with the built quality and look at feel, I found boAt Rockerz 400 slightly better. It justifies the higher price tag. On the other hand, under ₹1000, boAt Bassheads is also good.
BoAt 400 Vs 900 Audio Quality Test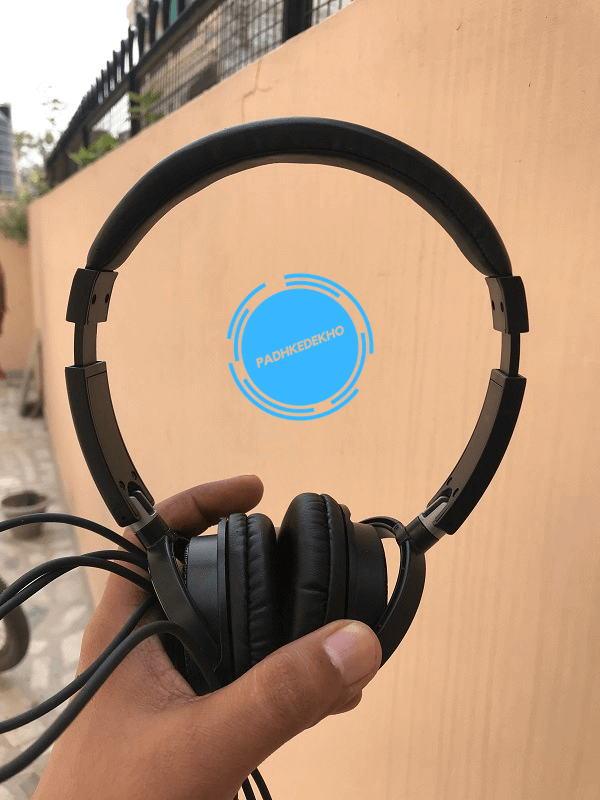 Before doing the comparison, let me tell you what is going to be the same. Since both of the headphones have 40 mm, audio drivers, there are going to be similarities. First of all, the bass is amazing. By amazing, I mean you can literally feel it. Deep base, punchy beats, beat weaves, etc will pump your adrenaline for sure. If your primary reason is bass then, buy any of the two.
The clarity of vocals and instruments is also fantastic on both of them. You can enjoy listing to live shows on YouTube or old classical songs with great audio detail. If you prefer to feel every instrument, then both of them will not disappoint.
So what is the difference between the two? Well, the only difference I could experience is the audio loudness. BoAt Rockerz 400 was slightly louder(not much). It's not a day and night difference, but there is. Other than that, they are quite similar.
Boat Rockerz 400, takes credit here. Because it connects using Bluetooth. Whereas Bassheads 900 is a wired one. So someone can think of audio latency issues on Rockerz 400. But no, it offers a good Bluetooth range. Usually, I don't go by the Bluetooth range given by the brand, I test it out myself. It was more than sufficient for me, who needs to roam around in a room while working from home!
In terms of audio quality, I would pick any of the two. The only choice difference can be going with the wired option or wireless.
Mic Test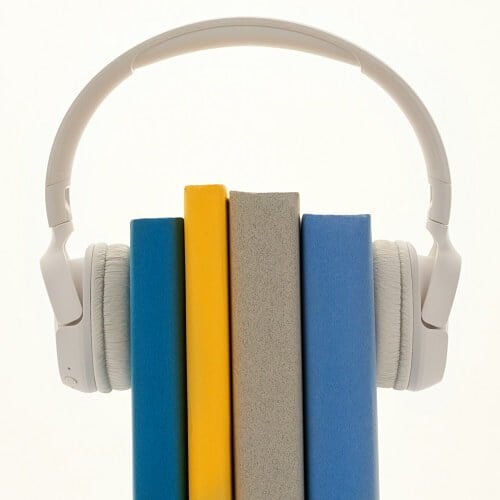 This is an area where you will witness more differences. On boAt Bassheads 900 you get an In-line microphone. While on boAt Rockerz 400 you get a microphone on the right ear cup. What difference does it make? The difference is that the microphone on boAt Bassheads 900 stays in very close proximity which is not the case with Rockerz 400. As a result, the mic audio output is better on Bassheads 900.
Don't get me wrong, Rockerz 400 has a good microphone, can take care of your work from home situation easily. Indoor calling is all good. However, outdoor calling will be slightly weak as it tends to capture more background noise than your voice.
If you are looking for a headphone to record audio for YouTube videos then boAt Bassheads 900 is a better buy.
Note:- If you need a good wireless headphone for the WFH situation then you can try Infinity Glide 500 or 501 By JBL. It is almost similar to the price of boAt Rockerz 400. I am using it for a few months now. The best part is 20 hours of battery backup and great audio quality. It comes with two audio modes as well.
You can check the article or the video below.
Infinity Glide 501 Review || Infinity Glide 501 Video Review
Noise Cancellation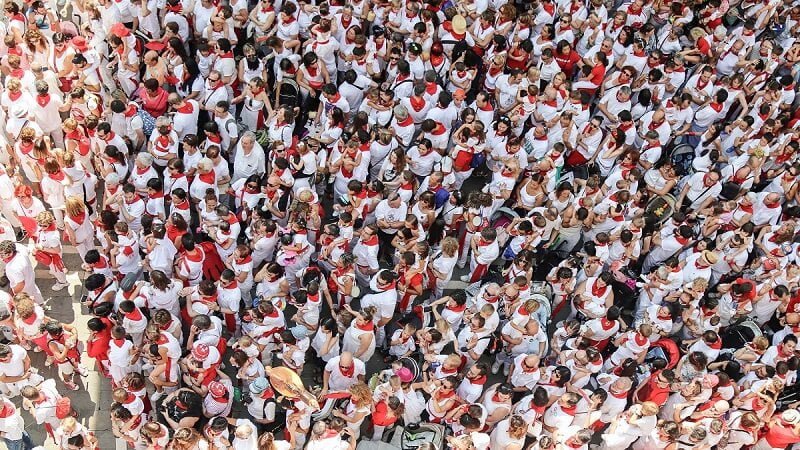 Both the headphones come with passive noise cancellation. To be honest, every headphone in the market offers some type of canceling for a better audio experience. If you want to know more about the types of noise cancellations and how they work then check out our coverage for the same below.
In layman's terms, noise cancellation is restricting the audio of the outside world like vehicle noise, pedestrian talking, etc. to break into the headphones. Both headphones can restrict the nuisance from the ambient surrounding around you. Not to a greater level but yes, you will notice the difference.
If you need better noise cancellation on a budget below ₹1000 then Boult Audio Bassbuds Q2 can be considered. I've also compared it with boAt Bassheads 900. You can check it out below.
Audio Leak
The audio leak is an issue that is prominent in headphones as they generate audio outside of your ears. Whereas, earphones produce the audio "in the ear" so the audio leak is way lower than headphones. If you wish to know more about the differences between headphones and earphones then you can read our article mentioned below.
An audio leak is a situation in which the media you are listing to leaks out of the headphones and spreads in your ambient surrounding. Let say in a bus or metro. In this way, the person or group of people in your proximity can listen to what you are listing. This can be embarrassing if you are watching any CarryMinati's or Ducky Bhai's video!
If you want to avoid audio leaks then going for an in-ear earphone will be a better choice. I have used and reviewed two wireless earphones under ₹2000. if you are interested you can check those out below.
BoAt Rockerz 255 Review || BoAt Airdopes 121v2
On both the headphones you will encounter an audio leak. However, on boAt Rockerz 400 the audio leak is quite well managed due to the use of cloth. To reduce the audio leak from a headphone, you can always reduce the volume to 80 to 85%. In this way, you will not only diminish the audio leak but also experience improved battery backup.
Battery Backup
Here both the headphones are entirely different from each other. One is a wired headphone that doesn't require any juice to run. Whereas, the other needs a battery so that you can get entertained. The clear winner is Boat Bassheads 900 without any doubt. But if you are looking for a wireless option then Rockerz 400 is good. The icing on the cake with Rockerz 400 is the dual-mode support.
BoAt Rockerz 400 can be used wirelessly as well as using the 3.5mm audio cable(included in the box). if you want to save the battery for a longer duration, you can plug it into your device(mobile, laptop, pc, etc) and enjoy your media.
The battery backup of boAt Rockerz 400 is anywhere around 7 hours depending upon the volume on which you are going to use it. This battery backup is considered good, keeping in mind the audio quality it produces. So going with any of the two will be a valid choice.
How Is BoAt Service Experience?

BoAt just not only makes decent products with a bang on price but also takes care of their customers when their products need service. My boAt Rockerz 255 was 11 months old when I started noticing inadequate battery backup. I raised my complaint via the official boAt Website.
The complete process was streamlined and I got a replacement. To be honest, I was not expecting it. To know everything in detail you can read my article below. Also, I have shared the complete step-by-step procedure for easy understanding. Please have a look below.
Read More: BoAt Service Experience In Delhi
So Which Should You Buy?
Let me put this simply; both are great products and you will enjoy every single piece of music on both headphones. BoAt Rockerz 400 will provide slightly better loudness. The difference is marginal but it's there. In terms of comfort, both are good but Rockerz 400 is slightly more comfortable due to the cloth material used on the ear cushions.
For snug fit and durability, the headband adjuster on boAt Bassheads 900 is of steel whereas, Rockerz 400 is made with metal which is also durable. But the level of adjustment is better on Bassheads 900. In other words, Bassheads 900 can fit most of the head sizes out there.
With boAt Rockerz 400 you get better connectivity options i.e. Bluetooth and aux mode. Whereas, Bassheads 900 is the only wired one.
I made my choice by going with boAt Bassheads 900. But if I have to recommend then you can grab any of these. They are fantastic products.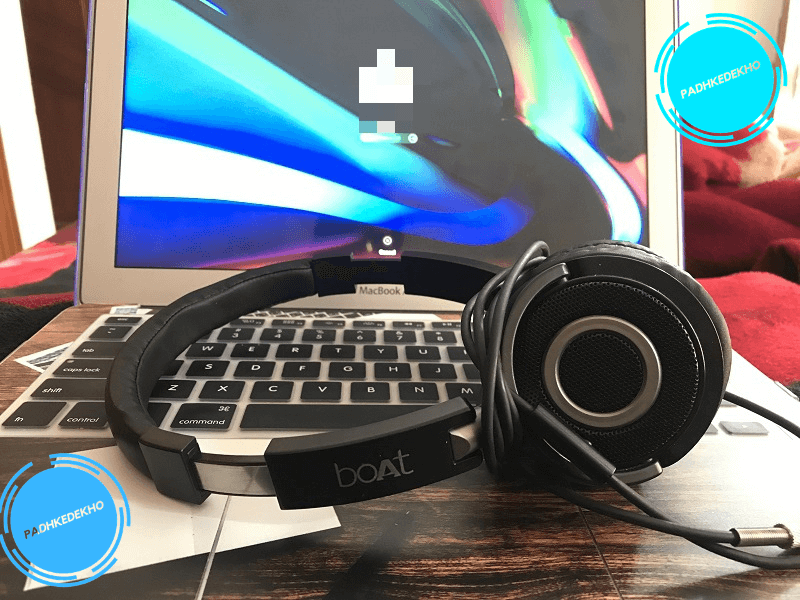 That's It, Folks!
This was my BoAt Bassheads 900 Vs BoAt Rockerz 400 comparison.
Do you have doubts or queries? Then connect below or reach us out on the below social accounts. We would love to help you out! Thanks for reading guys!
Just like the above article, we share our 2 cents in the form of reviews, tips & tricks, comparisons and opinions so do check out those articles. And if you liked the content do share it with your friends and family! Thanks, we will see you at the next one!
FAQ
Which Is Better BoAt Bassheads 900 Vs BoAt Rockerz 400?
It all comes down to your preference. In this article, we have compared both in terms of built quality, audio output, mic performance, battery backup, and much more. Read now and make a better choice!
Are boAt Products Long Lasting?
Yes. We are using boAt Bluetooth speakers, headphones, and earphones for more than 2 years now. So far going well!
How Is BoAt Service?
boAt service centers are streamlined and everything is handled professionally. We've shared our boAt service experience in Delhi, you can check that out.