[Updated on July 26, 2023] Earbuds or truly wireless earbuds are in great demand and brands are biting their nails while end users like us enjoy the best tech! All we need is genuine information and a great deal! So today we bring you the best tws earbuds for under 2500 Rs that we loved testing!
At PadhkeDekho, we buy products, use them, and compare it with other products. With the only motive of helping readers like you make an informed decision. You can use the Amazon links to shop as a support to us. It will help us earn a little commission at no additional cost. Thanks for the support.
With that said, welcome to PadhkeDekho, and let's get started.
Also Read: Best Earbuds Under 1500 Rs (PadhkeDekho's Approved)
Disclaimer: Below points are pen downed after 1 month of testing. A respective detailed review of each tws will be added as soon as we complete writing the detailed articles. That's why you will see stock images.
Best True Wireless Earbuds India Under 2500 Rs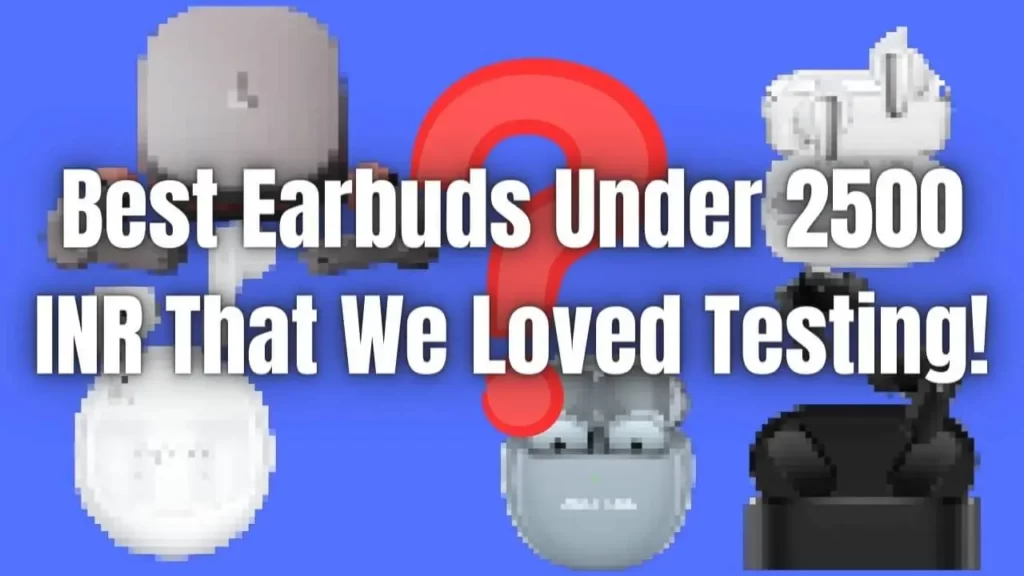 #1 OnePlus Nord Buds (Best Overall For Android)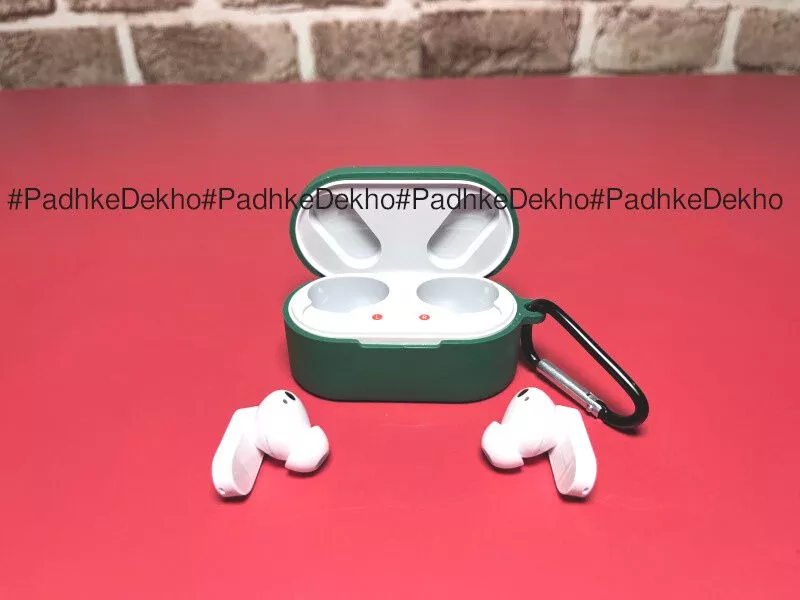 Why OnePlus Nord Buds is For You?
OnePlus Nord Buds is quite a premium feeling TWS under 3000 Rs. From the build of the case to the buds, it's smooth and seems sturdy (except for the top where the branding is done; some play is there which is fine). With its tiny design, it's perfect for all ear types.
The benchmark it sets for the audio quality is phenomenal. It packs in good/thumping bass, crisp vocals, and treble that can let you feel music to the next level. Then comes the loudness which goes way beyond the many TWS we've tested and not added to the list!
For calling, the AI noise reduction helps a lot to cut background noise and fan noise. So for calling needs, it's good and can be considered. But are you looking for the best call quality possible under 3000 Rs? Then Oppo Enco Air 3 and OnePlus Nord Buds CE need your attention.
Gaming is quite good on this one. Recently there was an update that improved the gaming performance. So for your gaming needs, you should definitely consider this.
—> OnePlus Nord Buds Detailed Review <—-
Why You Should Re-Consider Your Decision?
Our only disappointment was the lack of HeyMelody app support in iOS. The app is available to download however it does not support iOS as of now. This does not mean it will not pair up with your iPhone and you can't enjoy music or take calls!
What this means, is you cannot customizable any features from the app. So if your primary phone is an iPhone then OnePlus Nord Buds is not right for you. Then our recommendation will be Oppo Enco Air 3 (review) or Realme Buds Air 3S (review).
#2 BoAt Airdopes 413 ANC (Only ANC Option That Works Under 2500 Rs)
Why BoAt Airdopes 411 ANC is Good For You?
Its biggest USP is ANC which is quite rare in this price range. Do not be confused between ENC with ANC. ENC Works for calls while ANC helps to restrict background noise when you are listing to music or just wearing the buds without any music playing.
We tried the ANC mode indoors and outdoors and it does make a difference. Sure, it will not magically remove all the ambient noise but there are a few scenarios. It works best with constant and low-end frequencies like a ceiling fan or people chatting at a distance.
Out of 10, we would give it 8 for such good ANC implementation.
Other than that, the BoAt Airdopes line is known for its great features at a good price and this one is no different. One more thing, BoAt did for the first time is the volume control! Yes, you can now control the volume from the buds instead of the smartphone.
Call Quality is good too. BoAt's ENx technology is not just a marketing trick to lure you in. Instead, it helps to filter out some ambient noise. We did a few calls indoors as well as outdoors, it was not the best but is a consideration for the price.
For the best possible call quality do check out Oppo Enco Air 3 (review) and Realme Buds Air 3S (review).
Why BoAt Airdopes 413 ANC is Not For You?
if you are looking for earbuds with app support then this is not the right one. Here are the earbuds with app support under 3000 Rs that we tested. You can check these out.
Another reason will be the gaming performance, it's decent not the best. You can play BGMI or COD Mobile with perfect enemy steps, etc. But the latency is present there. For the ultimate gaming experience, do check out the Oppo Enco Air 3.
Are you looking for a dual Bluetooth connection or Bluetooth Multi Connect? Then again, it's not the right one. You can check out Realme Buds 3S and Oppo Enco Air 3. Both have an auto switch.
Do you have small ears? Are you comfortable with a half-in-ear design like Apple AirPods?Then, you can try Oppo Enco Air 3 (review) or the OnePlus Nord Buds CE (review).
Read More: Best Earbuds Under 2000 Rs For Small Ears
#3 Oppo Enco Air 3 ( Best Call Quality + Auto Device Switch)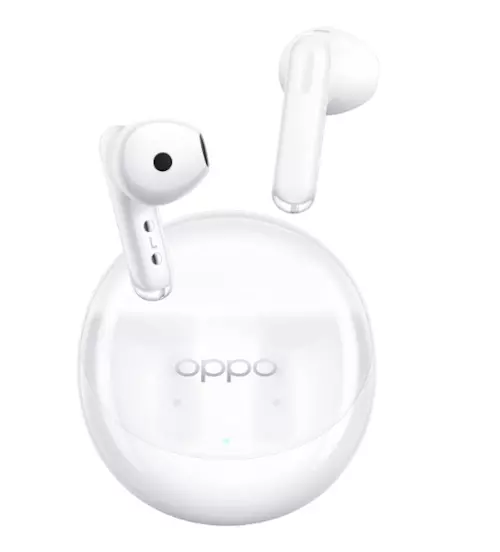 Why Oppo Enco Air 3 is Good For You?
Oppo Enco 3 is the recently launched on this Best earbuds under 2500 Rs list. Well, that's not the reason for the selection!
The looks and the design of the case (translucent on the top) make it look much more expensive. Secondly, the buds are perfect for people with small to normal ears.
The biggest attraction is the dual Bluetooth connection. You can pair two devices side by side. I.E. two devices will be ready to be used when you need them. Let's say you are listing to music on your phone and get a Zoom call. All you need is to press the accept button and the call will be transferred automatically. And once it's done, you can press play on the phone and it's back where you were before the call.
Our disappointment with OnePlus Nord Buds was taken care of by Oppo Enco Air 3 which comes with app support. With the HeyMelody app you can customizable the controls, change the EQ settings and moreover, and update the TWS with the latest firmware. Here, you can take advantage of this app on both Android as well as iOS.
Another feature that really impressed us was the call quality. The other caller never guessed it right that we were using a 3000 Rs TWS for calls. The call quality sounds way above the price it asks for. For calling, we would call it G.O.A.T for the 3000 Rs mark.
What about gaming? Well, gaming is quite good too. The Bluetooth 5.3 and a low latency game mode really help cut down the latency. This offers by far the best possible gaming experience under 3000 Rs on any TWS.
Why You Should Avoid Oppo Enco Air 3?
Do you wish to perform workouts like running, cardio, or treadmill? Then this is not for you. Thanks to the half-in-ear design the buds do not offer the best grip. For workouts, we will recommend Realme 3S.
Secondly, the sound signature. Though you can customize as per your liking or use the predefined ones, the buds fail to offer thumping bass. As a result, the bass is moderate like any other half in earbuds.
if the bass is what you are looking for then Realme Air 3S (review) is a great alternative.
#4 Realme Buds Air 3S (Dual Device Paring + Compact Buds)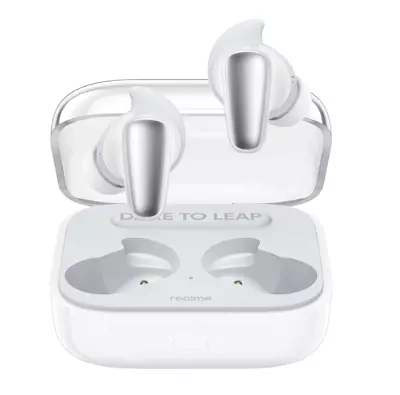 Why Realme Buds Air 3S Needs Your Attention?
It's a great bang for your buck deal. You are getting what you should in 2023 starting from good built quality, design, features, dual Bluetooth connectivity (auto switch), app support, etc.
We personally enjoyed the dual Bluetooth connection just like the Oppo Enco Air 3. The transfer is flawless and you will not miss a second to switch to another device. Generally, we do that between smartphone which plays music and calls on PC. We tried doing the reverse and faced no such issue.
Additionally, the Realme Connect app works flawlessly and is quite informative. You get the battery percentage, a toggle to switch into gaming mode (which is also great on this one), an option to update the buds when available, and tons of preset EQ options.
As far as audio quality goes the 11 mm driver produces a bass-heavy sound signature. Which is great for people who are bass heads! Moreover, you can fine-tune it as per your liking thanks to the App support. We enjoyed the bass and vocals clarity on this one. The loudness is good too.
For call quality, it's decent; At par with BoAt Airdopes 413 ANC. You can easily take personal as well as professional calls without any complaints of echo or low voice.
Why Realme Buds Air 3S is not Right For You?
To be honest there is not much to talk about here. Realme has done its work! But yes, there are a few things that we found during testing.
If call quality is your number 1 priority then you should consider Oppo Enco Air 3 or OnePlus Nord Buds CE.
And secondly, the gaming performance is adequate. You can play fast pace games without any problem but some latency is present. For the best gaming experience, Oppo Enco Air 3 (review) is the best choice.
#5 OnePlus Nord Buds CE (Superb For Calling + Portability)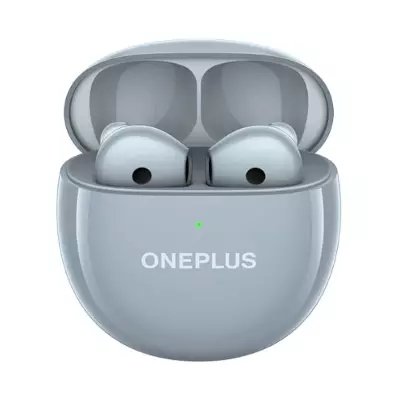 Why OnePlus Nord Buds CE is Good For You?
Under 2000 Rs, it's the most premium TWS you can get. Starting from the case design to the buds, OnePlus has not any cost cutting. The hinges do have a little wobbly but that's nothing to worry about.
The beauty of the case is the compact design. You can easily put it in a pocket without making a bulge out of your pockets. Keeping in mind the half-in-ear design the case is quite compact.
As far as features go, you get tons of options. On Android, you can download the HeyMoeldoy app and enjoy the customization options of controls. Toggle game mode (which is quite good).
For audio quality, both OnePlus Nord Buds and OnePlus Nord CE use the same audio drivers of 13.4mm. But due to the design of the buds, you will experience more loudness, sharp vocals, trebles, and instruments. Here bass is decent; not that bass-heavy. Moreover, you get app support and 4 EQ present that you can choose accordingly or make a new one.
But the most impressive thing we observed was the call quality. The end caller never complained of low quality or voice breaking or even echo. We were not expecting such detail and quality from 2000 Rs earbuds. So if you have calling needs to attend under 2000 Rs then OnePlus Nord Buds CE is a good alternative.
As far as gaming goes, it is good you can play fast pace games without any issues. The latency is quite under the limit for a lag-free audio-video sync.
Why OnePlus Nord Buds CE Might Not Be For You?
It's not for someone who is looking for a bass-heavy sound signature. Out of 5, we would give 3 for bass. It's not flatline either but could've been better. Mivi DuoPods A350 also offers a half-in-ear design but the bass is better.
Secondly, the buds are not suitable for workouts. This is the case with many tws that offer half-in-ear designs. This means it will be fine for jogging or walks but not good for the treadmill or other cardio exercises.
For workouts, you can go with Realme Buds Air 3S (review)
Wrapping up!
There you have it folks, these are the best earbuds under 2500 Rs that you get your hands on. I hope our detailed pros and cons and the breakup of personal experience might have helped in your decision-making. If you have any questions feel free to comment or ping us on below social accounts.
Here's a little breakup for you to refresh what you just read.
Suggested Articles!
F.A.Q
Which are the best earbuds under 2500 Rs?

2500 is a decent budget in which you can grab good TWS earbuds. You can even get app support and even ANC. Here are 5 options for you that we loved testing. Click now to learn more.
Are there any Best Bluetooth TWS Earbuds Under 2500?

Yes, there are plenty of options to try. We bought 10 recently and narrowed it down to 5 and we've shared it with you. Tap now to learn more.