[Updated on July 21, 2023] It's been over 4 months and we are really enjoying listing to music and taking calls via this. It's comfortable and Android app support makes it even better. Back to One Plus Nord Buds Review!
if you are looking for TWS earbuds under 3000 Rs then OnePlus Nord Buds are an easy recommendation. Because they are nearly half the price of the OnePlus Buds Z2, and pack in great hardware as well as software modifications too.
So after using it for over 4 months, here's our OnePlus Nord Buds Review in India.
In this OnePlus Nord Buds review, we have talked about the Pros & Cons, Specifications, Built Quality, Looks, Comfort, Audio Quality, Mic Test, Gaming, Battery Backup, and finally our verdict.
So that being said, welcome to PadhkeDekho, and let's get started.
if you are new at PadhkeDekho, we buy tech products review and compare those after using them for a month. This helps our readers make better-informed decisions.
All the information shared is our first-hand editorial team experience. So you can trust the opinions shared below.
Note: we spend a few days with the OnePlus Nord Buds 2 (review soon). They are just as good as OnePlus Nord Buds but ANC makes the whole deal sweeter by just spending 300 Rs more. So go with OnePlus Nord Buds 2.
OnePlus Nord Bud's price changes frequently but it stays between 2400 to 2800 Rs. Do check the updated links on this page for the best price. We bought it for 2499. Under 3000 it's the best call to make.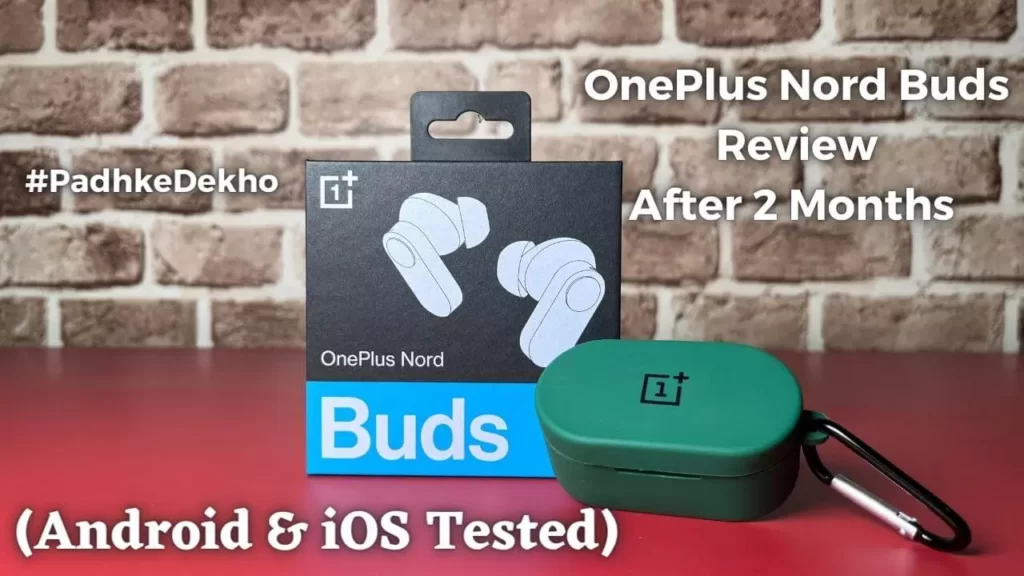 OnePlus Nord Buds Pros & Cons
Built Quality
Be it any price segment, TWS earbuds are made up of plastic. Though the quality of plastic gets better with the price. This holds true for OnePlus Nord Buds.
The carry case offers fine built quality. Though the closing lid has a little play or movement if you press it a little harder. That's why out of 5 we will give it 4/5. Another important thing to talk about here is the hinges which are very sturdy.
Just like Apple AirPods, you can open or close the lid with just one hand. So for hinges, it's 5/5.
What about the earbuds? Well, both earbuds are stronger than the case! They do not have any flimsiness or cheap feeling. In fact, there are no sharp edges anywhere on the earbud.
So under 3000 Rs, OnePlus has maintained its brand value of being "premium" at a "decent" price.
Hence we give OnePlus Nord Buds 9/10 for overall built quality.
Looks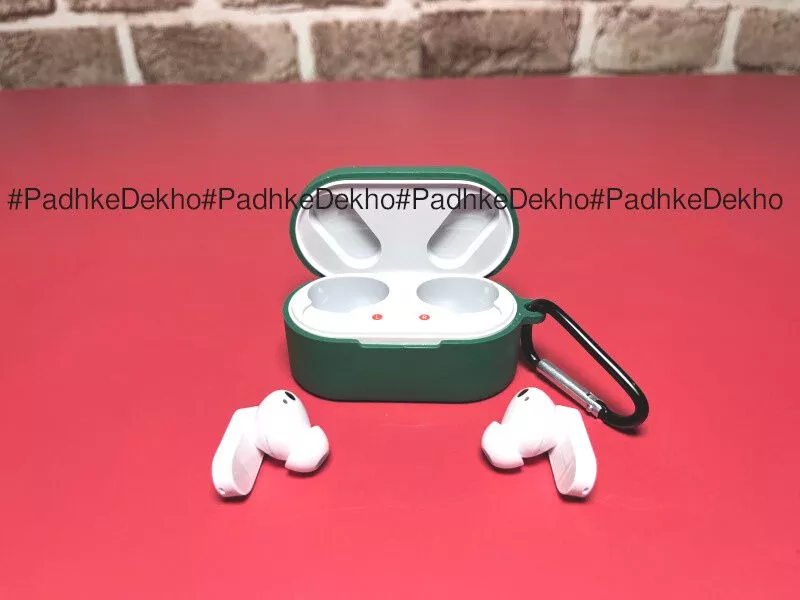 To be honest, OnePlus Nord Buds do not look like any TWS that we've owned and reviewed! And that's because these were designed without keeping Apple AirPods in mind! Full marks to OnePlus for the original design.
This Gulab jamun shape is comparatively bigger than some of the earbuds in this price range. Also, do Keep in mind the carry case is glossy hence will attract fingerprints and scratches very soon. Hence get a case to prevent it from all things.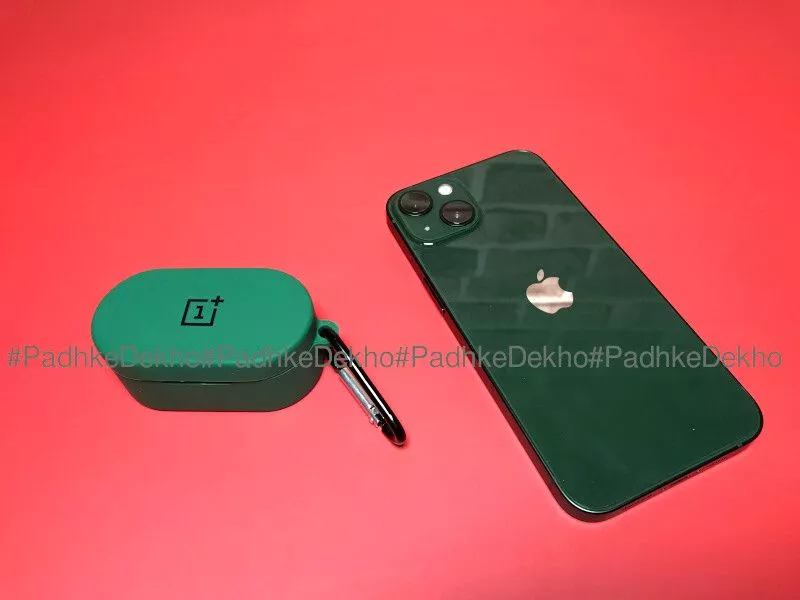 The bud's design is also unique. They are small with thick stems. We really liked the circular silver ring for the touch controls it adds the premium design language.
In the look department, they are good. However, we are fans of matte design hence we will cut 1 mark for it. So OnePlus Nord Buds get a 9/10 in design.
Comfort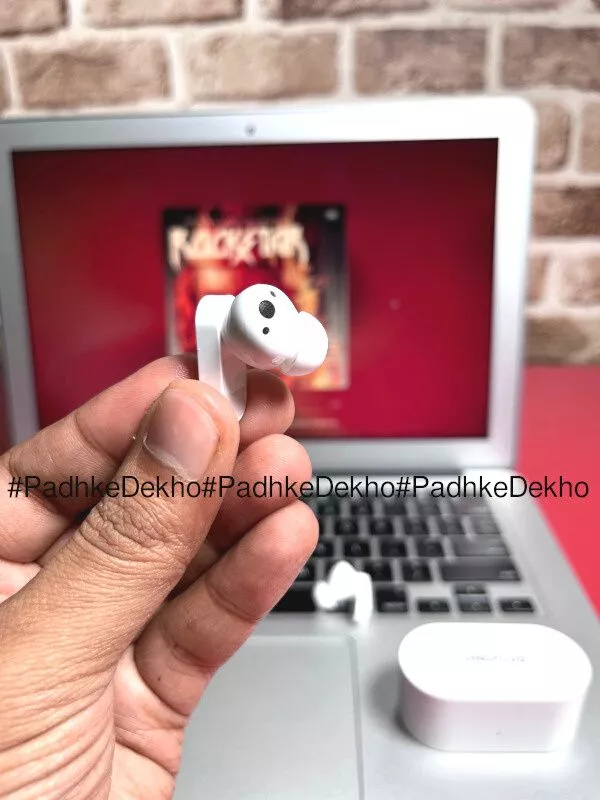 The earbuds are small and the steam is smaller than many earbuds in this price range. These two things make it very comfortable to be used by people with all ear types. In the box, you get 2 additional pairs of ear tips to help you find the best comfortable spot.
So how long can you wear these?
During our testing, we did run a marathon of our favorite shows like Breaking Bad, Better Call Saul, and The Big Bang Theory, we easily hit 5 Hours+ of playbacks without any discomfort.
So in the comfort department, it's the best one out there for all ear types.
What about grip?
Due to the design of the earbuds, they stay quite comfortable and with a firm grip. It's perfect for walks and some treadmill jogging. However, during weight training or cardio, they do lose grip because of sweat.
So, if you are not a gym enthusiast and do light training then these are good. But if you are serious about your run/sprints heavy-weight training and cardio then we'd advise going with BoAt Airdopes 441 Pro because of the ear hooks that do not lose grip.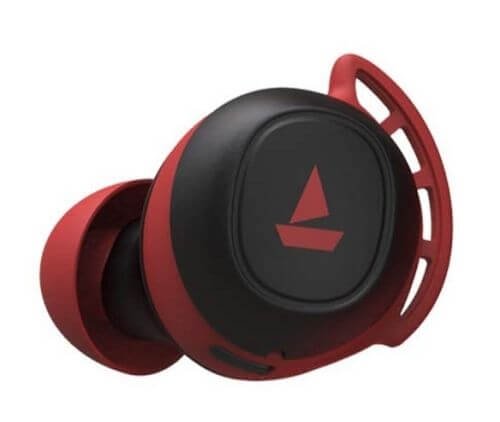 OnePlus Nord Buds get a solid 4.5/5 for comfort and 4/5 for workouts.
OnePlus Nord Buds Specs
| Features | Value |
| --- | --- |
| OnePlus Nord Buds App (Android) | HeyMelody (Free) Compatible |
| OnePlus Nord Buds App For iPhone (iOS) | HeyMelody (Free) is Not Compatible Yet |
| OnePlus Nord Buds ANC | Not Supported |
| Bluetooth Version | 5.2 |
| Driver Size | 12.4mm |
| No of Mics | 4 (2 on Each Bud) |
| Support For Fast Charging | Yes |
| IP Rating | IP55 |
| Best Buy Link | Amazon |
| | |
OnePlus Nord Buds Audio Profile Test
Now, here comes the main test for any audio gear. Since 2020, we had tested more than 20 TWS earbuds and have had a great experience testing this. With different genres of music, testing vocals, and instruments, a wide variety of bass and so much more.
So here's PadhkeDekho's OnePlus Nord Buds audio review!
Since our first OnePlus TWS was OnePlus Buds Z, we were expecting something quite lesser than that simply because of the price and we were so wrong!
OnePlus Nord Buds have a similar sound signature to Buds Z which is impressive since the price difference is double. This means the audio profile is rich in detail, with clear vocals, and deep/punchy bass as it can get on a tiny earbud.
Be it any song at any volume decibel, you will not find any audio distortion. In this price range, few earbuds cause some audio distortion, but OnePlus has managed it quite well.
Another good thing about OnePlus Nord Buds is the loudness. These tiny earbuds can go very loud. It's coming from someone who tests multiple TWS from BoAt ( which are considered the loudest).
Usually, earbuds have good bass thanks to the in-ear design but most earbuds increase the bass by compensating for it by detuning treble. Thankfully, you will not find that on OnePlus Nord Buds.
So we would give OnePlus Nord Buds a massive 9.5/10!
OnePlus Nord Buds Calling Review
Calling is essential nowadays; be it just friends call or an interview you need to sound as professional as you can be. After using 20+ earbuds we can confidently say that MANY TWS are pure average with a lot of hype by the brand.
At PadhkeDekho, we do not go by the marketing terms, we test a product on our terms. So let's cut to the chase, is OnePlus also claiming high with a meh product?
Thankfully no! OnePlus Nord Buds offers good microphones for calling. The quad mic setup (2 on each bud) works pretty well (most of the time). Let's talk about the 3 main things during a call.
#1 Audio Transmission: The audio or voice transmitted to the other side of the call is spot on. They never complained about my voice breaking or "they asked to repeat" what I said!
#2 Blocks Ambient Noise*: OnePlus Nord Buds come equipped with an AI to filter out ambient noise around you via "software" with no dedicated "hardware like ANC" present on these buds. The AI works and really reduces the ambient noise, especially people chatting close to you like in Metro.
#3 Processed Audio: Since the software is working to block noise around you, the end result or your voice will sound a little processed i.e. will have more treble than bass. This happens with pretty much every TWS that offers AI or Environment Noise Cancellation.
So OnePlus Nord Buds get 8/10 for calls be they regular or professional ones.
Can You Game on OnePlus Nord Buds?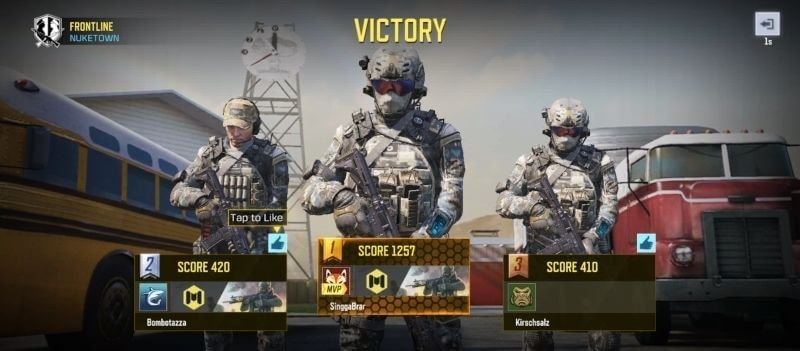 To be honest, the gaming performance was not that good in the beginning. But recently OnePlus Nord Buds received an update that has worked on the latency issue. Now it's fine.
Earlier there were latency issues i.e. the audio and video sync while gaming was not perfect. But now, the sync is perfect and you will love playing games using OnePlus Nord Buds.
The enemy's footsteps or movement around you is reflected in stereo effect and it will help you get more kills! I am not a hardcore gamer, but OnePlus Nord hooked me up on Call of Duty Mobile!
OnePlus Nord Buds Gaming Experience: 8/10
OnePlus Nord Buds Battery Life
Gone are the days when battery backup on TWS earbuds was just about 3 to 4 hours. Now things have changed and improved many folds based on the earbuds.
For context, OnePlus Nord Buds can be used for about 7 Hrs on a single shot. And with this charging case, you can get a total of 30 hours of battery backup. These are the claimed figures and in the real-world things are always different.
During testing, we were able to extract 5.5 hours to 6.5 depending on the usage in one shot. And overall the buds with the charging case can give you a battery backup of approx 24 to 25 hours. These real-world values are good and you will certainly not have any battery anxiety with these.
What about charging?
OnePlus Nord Buds offers a USB-C charging port and is capable of fast charging. We used a few adapters like Moto TurboCharger 20W, OnePlus Dash Charger, and a 10-watt Samsung Charger. The results are as follows.
With Moto Turbo Charger 20W, it got charged in about 2 hrs 30 mins. With the OnePlus Dash charger, the result was close to 1 Hr 45 Mins, Samsung 10W brick was the slowest at 2 Hrs 50 mins.
So if you have a fast charger above 20 Watts then these buds will be at 100 percent in about 1 Hr 30 mins.
Hence, in battery backup and charging, we will give OnePlus Nord Buds 4.5/5
Should You Buy OnePlus Nord Buds?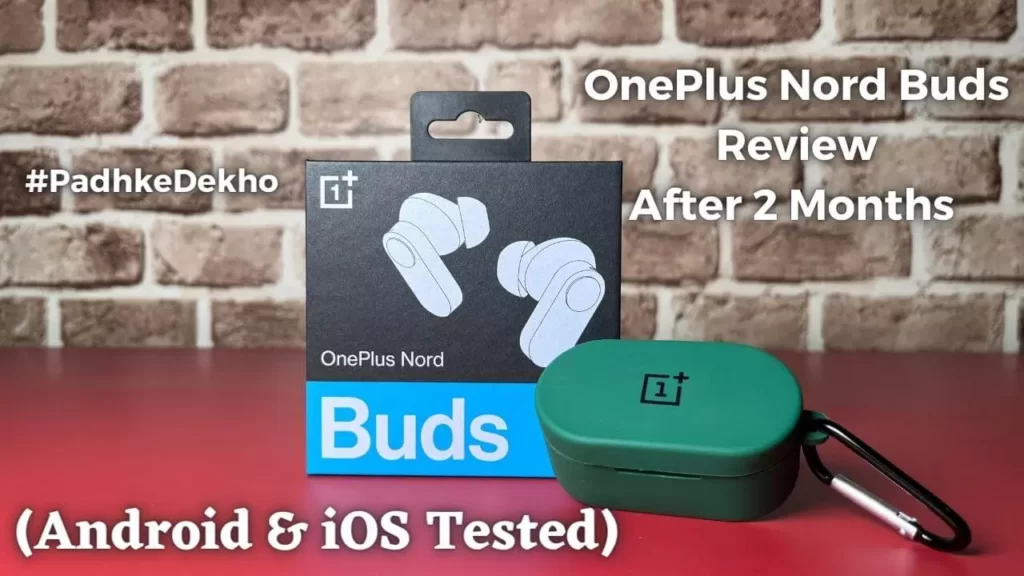 OnePlus Nord Buds is a good TWS for 3000. Everything from build quality to feature, audio quality even calls quality, it does not disappoint. It's an easy recommendation under 3000 Rs for sure.
But there are a few things that need attention too.
If you do not have a OnePlus phone but have an Android then you pair it using the HeyMelody app which works great. There you can change the EQ settings and even make your custom one. Also, you can change the left and right earbud controls.
But it's going to be a bummer if you have an iPhone. You do have the HeyMelody app on App Store but the Nord Buds are not compatible as of yet. Maybe in the future, they might get support.
What does that mean? It means that you can connect just like any regular Bluetooth audio gear and enjoy music in perfect detail, however, cannot edit the EQ options, or customize the button control. It's just going to be a TWS with no app support.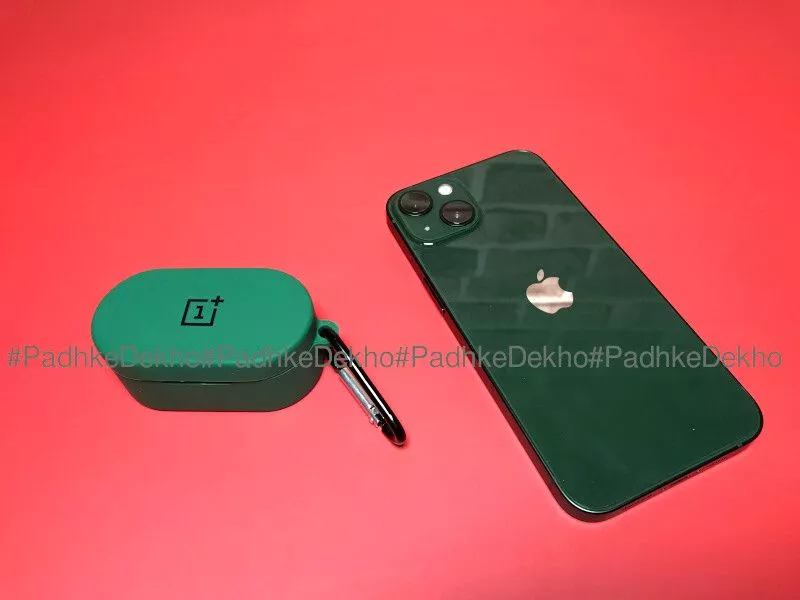 So, if you are looking for the best TWS under 3000 Rs then OnePlus Nord Buds is an amazing option. Its price changes daily we got it for 2400 Rs. You can check the latest price below!
Wrapping up!
There you go, folks! This was our OnePlus Nord Buds Review after 2 months of use. if you have any questions about anything related to it or suggestions for other products then feel free to ping us on below given social accounts. We love to help our readers!
Feel like supporting honest and genuine content? Then please use the below Amazon button to order one for yourself. We might earn a small commission at no additional cost to you. Thanks for your support!
Suggested Articles!
OnePlus Nord Buds F.A.Q
Can you game on OnePlus Nord Buds?

Yes, OnePlus Nord Buds recently got an OTA update in which the latency has been removed quite a lot! You will enjoy playing games now.
is OnePlus Nord Buds Worth Buying?

Yes, OnePlus Nord Buds are a good tws under 3000. We've been using it for the last 2 months and we miss our OnePLus Buds z quite less now! Click now to learn more.
is OnePlus Nord Buds Noise Cancelling?

If you are wondering about ANC (Active Noise Cancellation) then no. However, it offers Passive Noise Cancellation. Due to the silicone ear tips and perfect ear design, it blocks outside noise by about 30 percent even if you are not playing any audio.