Whenever you are looking for a new audio gear it's the number one question; should I buy wired earphones or wireless? Many folks make a mistake here. You should know what to expect before pressing the buy now button! Here in this article, we've mentioned the 8 major differences between wired earphones vs wireless earphones.
So that you should know what is meant for you and what's not!
Here at PadhKeDekho, we've used more than 30 earphones (wired as well as wireless) so we are at a better position to write aboth this wired earphones vs wireless earphones comparison. Hence that being said let's begin with the wired earphones vs wireless earphones differences.
#1 Convenience
The biggest difference between wireless earphones and wired ones is convenience or leisure use. The wired ones usually come with a cable of about 1 meter which is acceptable for some movement like seating on the table and the earphones plugged into the computer, laptop, or smartphone.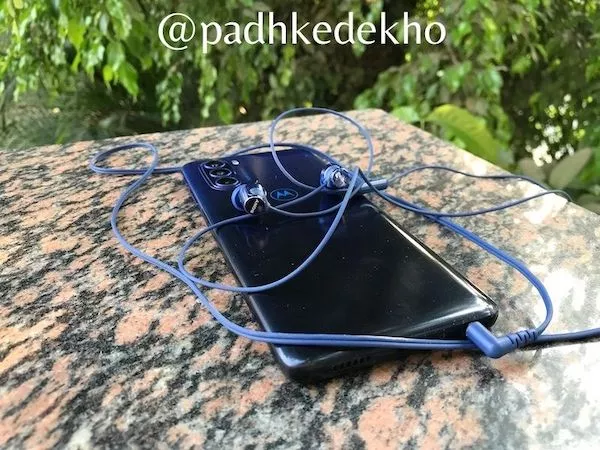 So that's fine. But if you do sudden movements you will encounter some difficulties or a sense of restriction will come.
On the other hand, wireless is free of clutter and one can abruptly move or even twist without the worry of the cable getting unplugged or even breaking. You should keep in mind openness. Hence if you want to be quick to move and tangle-free then going wireless is the best option.
#2 Latency/Delay
When a connection is made via Bluetooth or Wirelessly then you have to keep in mind the range of the device. Ideally, earphones or headphones have a minimum range of about 10 meters. But many budget ones start to break audio under 6 metes too. Because the Bluetooth signal gets weak due to thick cement walls.
So audio break is natural. You can overcome it by keeping the connected device in close proximity.
Latency is also an important factor to consider when finalizing a new audio gear. If you don't know latency is a delay that is caused due to a wireless connection or even Bluetooth. It cannot be removed completely but can be diminished.
For e.g. the newer Bluetooth 5.1 or 5.2 earphones or headphones have very minimum latency that can only be seen while gaming. Whereas with the older Bluetooth devices the latency was so high that could've been experienced while watching a movie or a YouTube video (stutters in audio).
On the other hand with the wired ones, there is no latency at all. Be it gaming, watching movies,s, etc. That's why gamers prefer to have wired headphones or earphones. So for better gaming, you should consider wired equipment rather than wireless.
But with the latest Bluetooth version, the latency is diminishing. Very soon we might be having latency-free earphones or headphones that actually work. For the time being, you can keep wired audio gear for gaming.
#3 Battery
Since the wired earphones take power from the source be it your laptop, smartphone or PC it doesn't require any other power outlet. Whereas, the wireless ones come with a tiny battery capacity. Because the wireless earphones cannot get the charging from the connected devices.
Hence if your battery-operated earphones don't have the juice to run, they will simply not work.
So you have to make sure your wireless earphones have some juice to cover up your playtime. Nowadays, wireless earphones have a TYPE-C charging port that allows fast charging too. Just 10 mins of charging can get 2 hours of playback. That means you don't need to worry much.
But still, you should check out the required amp to power up your earphones. For e.g., many budget earphones only support 5 watts 2 amp charging, hence using a 20-watt charger can damage the tiny battery of your earphones.
That's why use should always give the user manual a good read.
#4 Compatibility
Not so while ago, brands have stopped giving 3.5 mm jack which is not a good thing. Manufacturers are doing it and we don't have any say in it. But what we can do is, we can stick to the smartphones that still come with a headphone jack.
We always appreciate brands that still in 2022 come with the audio jack. Don't lose hope if your next smartphone of yours might not have a headphone jack. You can always buy a converter and still use the wired earphones without any issue.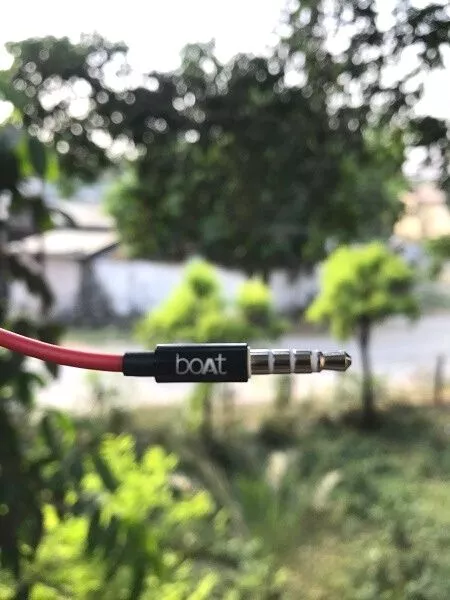 The advantage of wired earphones is compatibility. if any device that has a 3.5mm jack can be paired with a wired earphone or headphone. You don't need to worry about anything just plug and play.
Whereas on wireless earphones you have to make sure that the earphone has juice as well as the target device.
That's not all!
Many earphones come with a Bluetooth version like 5.0 or 4.0 these are not just numbers you have to make sure whether the device you have will support your next audio gear. For e.g. my Moto G51 has Bluetooth 5.1 and my old headphones have a 4.2 version. It doesn't mean they will not connect but the transmission latency and audio break are quite often.
#5 Call Quality
This point is personally tested after using so many audio devices be it wireless as well as wired earphones. Though we should not categorize them but generally speaking wired headphones, earphones, and headsets have better mic performance than the wireless ones.
Even a 500 Rs Boult Audio Bassbuds Q2 has a good mic than a 1000 Rs wireless headphone. And I think this is all possible due to the mic being close to your mouth. Whereas on wireless earphones or TWS earphones the mic is just around the chin if you have Apple AirPods.
We've used around 30 headphones and only a handful have decent microphones. But on the other hand, many of the wired headphones that I use on daily basis are great even for YouTube voiceovers.
I am not saying you should not buy wireless earphones for calling but do check a few reviews or try them out personally before investing your money.
#6 Price
Both wired and wireless earphones have a price difference and it has to be there. Why? because the wireless tech is slightly more expensive. You can see good quality wired earphones under 600 like the BoAt Bassheads 242. Whereas, the wireless ones cross the 1000 Rs mark like the Oneplus Bullets Wireless Z Bass Edition.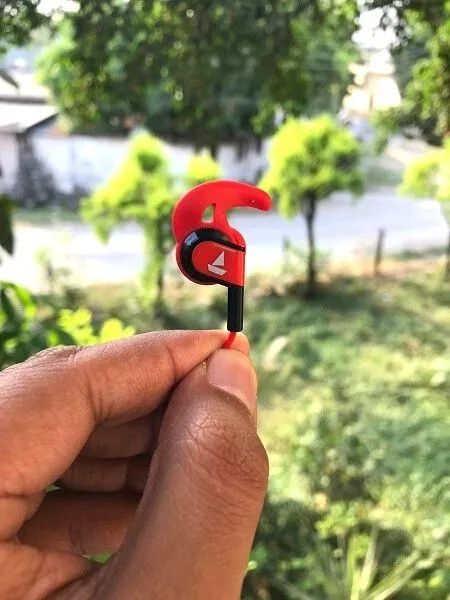 So on the budget side, you can get a much better option at a particular price range. But with wireless, you have to spend more because the good ones are expensive.
One thing that I would like to point out is that expensive doesn't mean better it's just the feel and other brand perceptions that make you make the switch.
We have tested many earphones under 4000 Rs and to be frank, the difference is not day/night one. Again, it's a personal choice to go wired or wireless.
#7 Features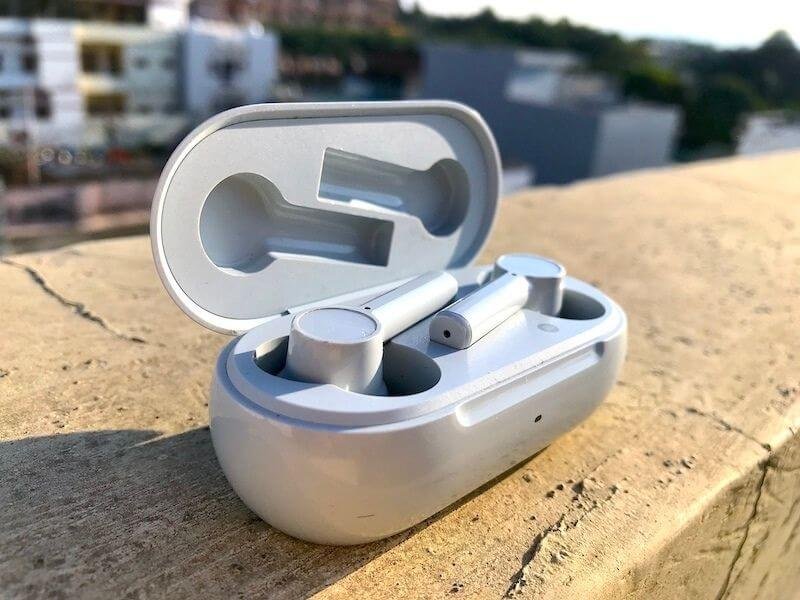 In the above point, I said wireless ones are expensive as they have better tech. The tech I am referring to is features like in-ear detection, touch controls, voice assistant, transparency mode, active noise cancellation and so much more.
On the other hand, wired ones also have some features like an inline mic, media controls, some time mute and unmute switches. But in the broader comparison, wireless earphones are simply better in features.
These fancy features do take the cost to the next level. For e.g. the in-ear detection touch controls and dual microphones are present in Oneplus Buds Z2 but these are around 5000 Rs. So if you are aiming for features then wireless will be the best pick.
#8 Radiation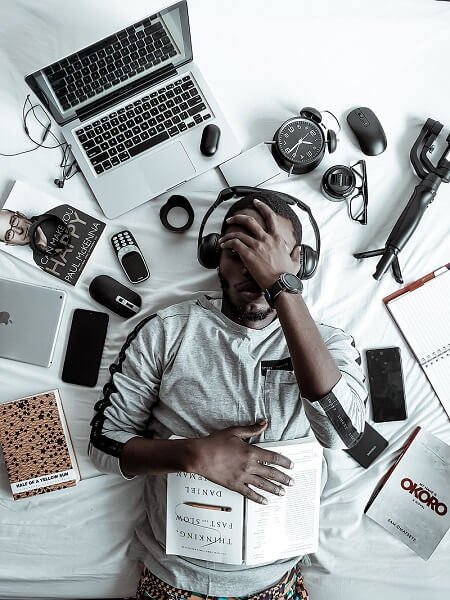 You might have heard that wireless earphones do cause some amount of radiation. that's true! But this doesn't mean wired ones are radiation-free. Sure it's not as stronger as wireless peripherals but still, it does emit radion.
So how seriously should you take radiation with earphones in general? Well, I am not an expert in this radioactive or radiation, but I've been dealing with wired or wireless audio gears for the last 10 years and so far I am good. My hearing is fine and I don't show supernatural behavior!
Hence, you should take this like this. We know soft drinks are bad but we do consume them, right? But we moderate the intake. Just the same way, use a few precautions while dealing with wired or wireless earphones.
A while ago we posted an article in which we talked about 5 things you should follow to prevent health issues from audio gears.
Long story short, don't worry about radion because earphones, in general, are much much lower than a smartphone you are probably carrying.
Wrapping up!
There you go, folks! This was our wired earphones vs wireless earphones comparison. Since we've used more than 30 earphones and headphones we can confidently say the things you have read will be more than enough to make your choice.
if you still have some doubts? Then feel free to ping us on the below social accounts. We love to help our readers. Moreover, this this article was of any help then do share it with others so that they should know what to expect.
F.A.Q
Are Wired Earphones Better Than Wireless?

Yes, in many places wired earphones are better than wireless ones. However, choosing the right one for you is a tricky affair. In this article, we have talked about 8 points that you should know before making a choice!
Are Wireless Earphones Better Than Wired?

Yes, in many scenarios wireless are a great deal. For context, features, portability, travel friendly. All these features do increase the cost. Plus there are 8 points that you should know before making a choice.
Padhkedekho out!