Do you also think; All BoAt Airdopes have the same audio quality? We get this question so many times on Instagram. It seems legit as BoAt is storming the market with new products every other month. What's the catch?
Does this mean they are using the same audio drivers, changing the design a little, and calling it a day?
Well no! It's not at all like that! We've bought around 20 BoAt Airdopes over 3 years and we assure you they do not sound the same even if the driver size is similar.
But before that, Welcome to PadhkeDekho!
Here, we provide relevant information to readers like you who are looking for answers. We achieve that by purchasing tech products, using them for at least a month, and comparing them with others in the price range. Hence this information will not be found on tech sheet comparison websites.
Readers like you support us. if you make any purchase using the Amazon links on this, we might earn a little commission at no additional cost to you. This helps us buy more products and provide readers like you with real-life use cases instead of marketing mumbo jumbo!
With that said, let's see do all BoAt Airdopes have the same audio quality!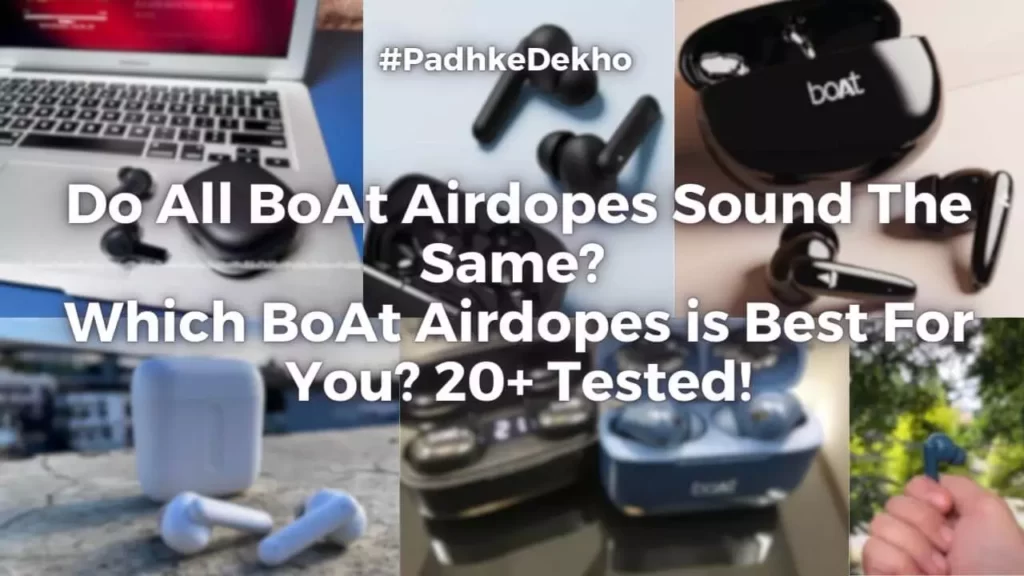 What Makes Audio in an Earbud?
Be it any earbud or even any audio gear the music is produced with the help of an audio driver. Audio driver is a hardware component that generates frequencies or in other words, music, vocals, bass, and everything that you hear. it is measured in mm.
As far as BoAt Airdopes goes, you will see different sizes like 6,8,10, and 13, etc.
What do these numbers mean? These numbers mean the size of the audio driver which will produce music. Does this mean the bigger the number the better the result? No! It's not like that, instead, it's never about the number.
These numbers work as a marketing term and certainly help in better sales. The point is, the driver size does not matter it's the quality that makes the difference. However, you cannot learn about that quality unless you use the product.
Here, we come into the picture. Since we've tested 20+ BoAt Airdopes hence we are more than sure which one is for you!
Which BoAt Airdopes is Best For You?
Finding the best option out of the lot is a difficult task because we do not know what exactly you are looking for. But the queries we have received over the last few years had repetitive questions and let's have a look at those with the best possible option for you.
#1 Best BoAt Airdopes For Bass Lovers
Many BoAt Airdopes have good bass quality. What do we mean by good bass quality? Good bass means low-end frequencies that do not overlap the vocals and instruments. This gives an overall great listing experience.
Other than good bass, there are earbuds with heavy bass. So, as the name applies, they focus more on the bass (low-end frequency) over trebles, vocals, and instruments.
If the audio drivers are tuned in a good way, it will provide amazing low-end performance, and plenty of detail in the mids and highs. With that in mind, below are Best BoAt Airdopes for bassheads!
#1.1 BoAt Airdopes 161
BoAt 161 with its 10mm audio drivers is a bass monster. You can feel that in your ear canals! The low-end frequencies are well-tuned and you will not find an emptiness in the bass.
Another, thing you will notice is the loudness. if you have been using BoAt Airdopes 121v2, 131, 141 & 181, you will go "wow" for the loudness. It's about 40% louder than the 141 & 181.
This means you do not necessarily need to be at the max volume to enjoy your music. Staying around 70% is a sweet spot. Other than that, the quality of vocals, instrument separation, and treble it's all good.
And one more thing, for some reason the left and right earbuds are not synchronized with the same level of output. As a result, you will feel the right earbud is louder than the left one.
#1.2 BoAt Airdopes 170 (Our Pick)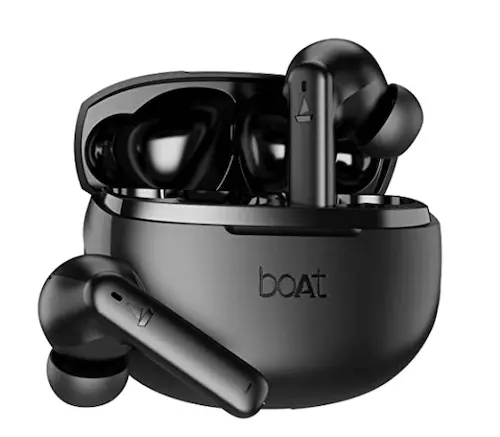 Another good bass-centric Airdopes is the BoAt Airdopes 170. The 13mm drivers are truly a powerhouse. Unlike BoAt Airdopes 161, both the earbuds on BoAt Airdopes 170 are synced and you can experience similar output.
The low-end frequencies are very well tuned that you can feel that in detail at any volume. another good thing is the loudness. It's as loud as 161 but it does not lose quality at max volume. So you get distortion-free audio quality.
The 13mm drivers are well-tuned. It is such a bass-heavy sound signature that does not overcome the vocals, instruments, and even treble. We were not expecting such quality at this price.
Hence for bass lovers, BoAt Airdopes 170 gets our approval.
#2 Best BoAt Airdopes For Overall Good Sound Quality
Most of the BoAt Airdopes are not bass heavy, rather they have a balanced sound signature which many Indian like. What we mean by this is that BoAt Airdopes packs in everything and you will not be left desiring for more.
Be it vocals, instrument separation, overall loudness, etc many BoAt Airdopes do not disappoint. For overall great sound, we have these options for you.
#2.1 BoAt Airdopes 141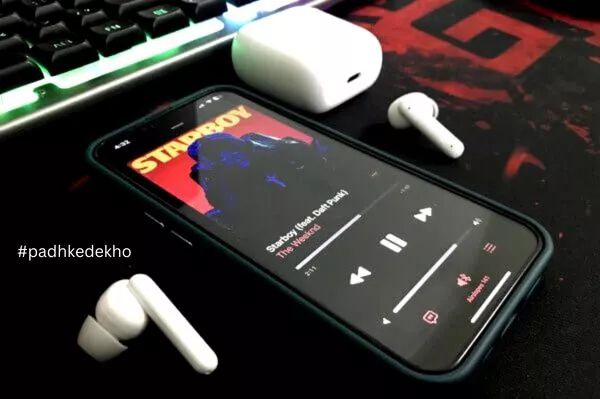 BoAt 141 comes with 8mm drivers which produce great bass, sharp vocals, and instrument separation. Even at max volume, you will not find audio distortion. Be it any music genre you play it will surprise you with the quality.
Even at full volume, you will not find the sound signature as disturbing. And if you like to play music at max volume, you will like that on BoAt Airdopes 141.
#2.2 BoAt Airdopes 121v2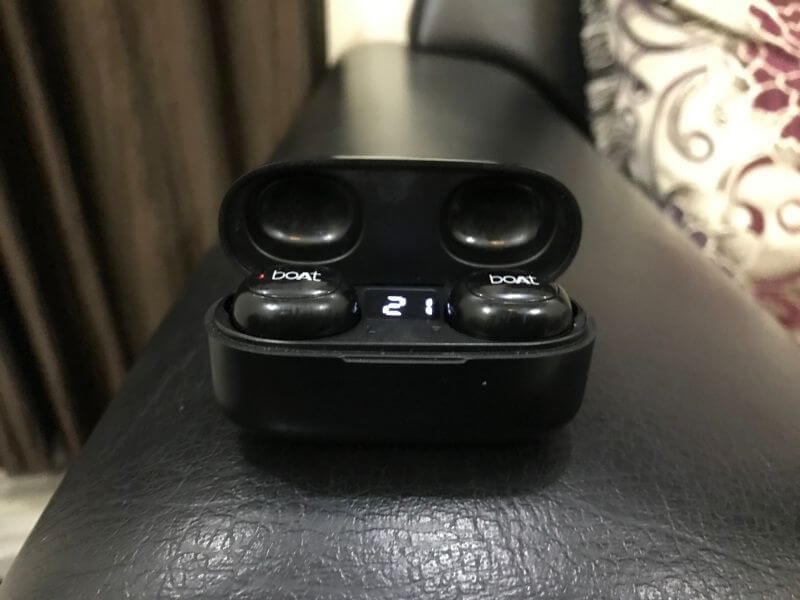 BoAt Airdopes 121v2 is not the latest model in the BoAt lineup but when it comes to music, it was "wow" and even today it has a different fan base. In fact, it's the most popular BoAt Airdopes. So how does it sound?
Airdopes 121v2 comes with an 8mm driver just like the Airdopes 141 but the sound signature is totally different. While 141 has a little strong bass profile, 121v2 detunes it and focuses on vocals the most.
The second best aspect of 121v2 is the treble it offers so much detail that listing to Qawwali and Sufi music or even podcasts is on the next level. So the overall sound signature is good for the price.
#2.3 BoAt Airdopes 413ANC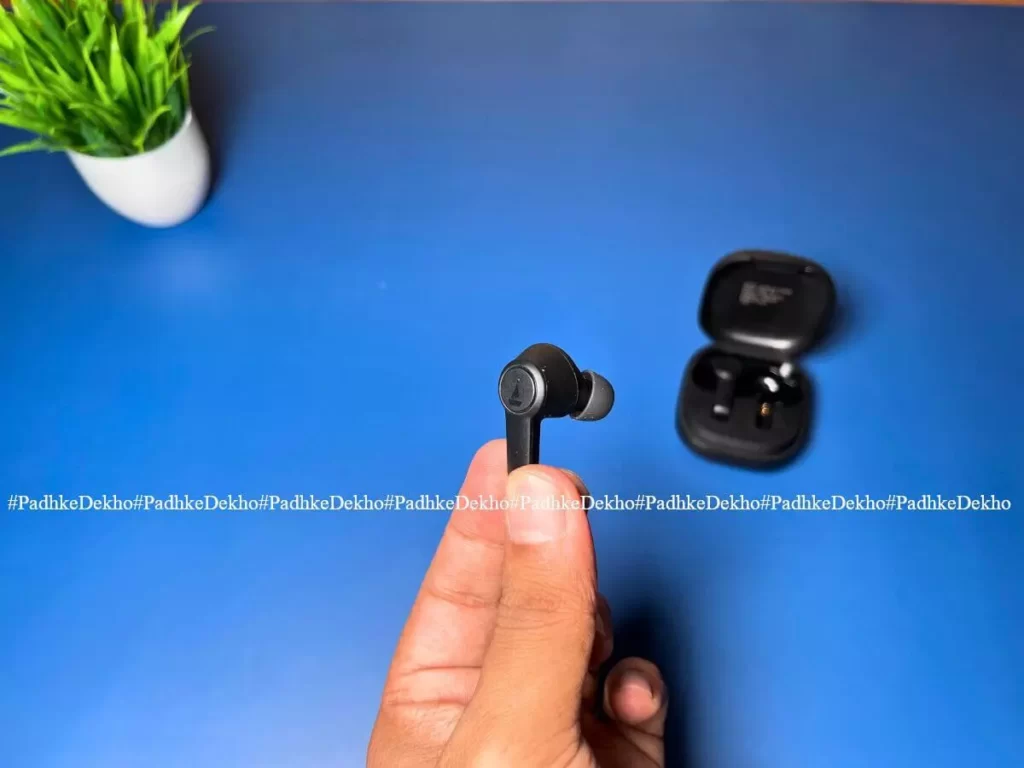 BoAt Airdopes 413ANC comes with 10mm drivers just like the Airdopes 161 but they are day and night different.
Airdopes 161 has uneven frequencies on both earbuds hence you will feel more audio via the right earbud over the left one. That's not an issue, many other TWS like the Reame TechLife T100 also does that.
Most people do not notice that, but since we deal with tech like this we noticed it right away.
Other than that, the bass on 413ANC is not overpowering once. Instead, it's the perfect amount and goes great with the crisp vocals and delightful treble.
Be it any volume, you will not find a single glimpse of audio distortion or weak frequencies. It's perfect overall with moderate bass.
#3 Best BoAt Airdopes For Gaming
Gaming is the most demanded feature that chokes many TWS earbuds and that's because of the latency. If you don't know latency is the delay between the syncing of video and audio during gameplay. It usually happens in milliseconds and changes the fate of getting a shot or being shot!
Hence, for gaming, it's advisable to go with a wired option. But things have changed and nowadays we see wireless earbuds from many manufacturers claiming low latency mode or Beast mode, etc.
But, not all are good. Here are the 2 best BoAt Airdopes for gaming!
#3.1 BoAt Airdopes 141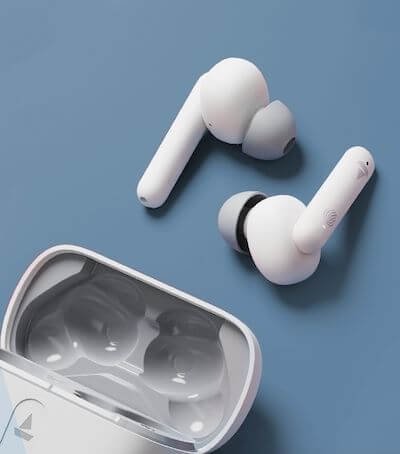 BoAt Airdopes 141 is a very popular TWS earbud and the majority of the credit goes to the gaming performance. Though it's claimed at 80ms the actual gameplay is good. We had no issues while playing Fortnite & COD Mobile.
The icing on the cake is the audio playback & the surround sound effect during gaming. You will easily be able to guess the enemy's position and footsteps.
But do remember to activate the Best Mode as it is disabled to preserve some battery.
#3.2 BoAt Airdopes Immortal 190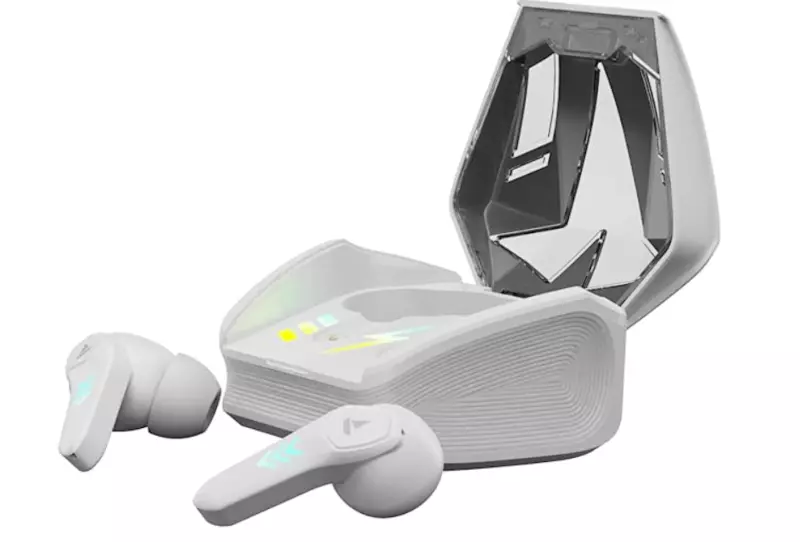 Why we chose this? Actually, we also tested BoAt Immortal 121. Though the latency was lower by 10ms the audio quality in gaming was not sharp. I.E. The enemy footsteps were missing detail hence we did not pick it as the best BoAt Airdopes for gaming.
BoAt Immortal Airdopes 190, offer a low-latency gaming mode that can reduce the latency up to 50 ms. Which is good. Sure, you can go as low as 40ms with Airdopes 121 but the con we just explained above is more than enough for not recommending it.
So for a better gaming experience and detailed in-game audio quality, BoAt Immortal 190 is the best BoAt Airdopes for gaming.
#4 Best BoAt Airdopes For Workouts
For workouts, you should stay away from half-in-ear design earbuds like the BoAt Airdopes 131. Because that design does not inspire confidence during workouts. Because there are no silicon tips on offer. Which are actually responsible for the grip that you will need during a workout.
With that in mind, here's the best option for you!
4.1 BoAt Airdopes 441 Pro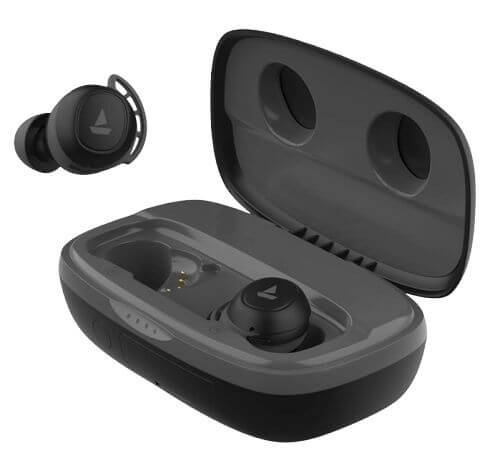 Why BoAt Airdopes 441 Pro is the best option for workouts? It's because it not only packs in silicone tips but you also get ear hooks. This combination means the earbuds will never fall off your ears.
They are designed in a way that the buds fit so well that there is not much effect of fast pace movement. To take this grip to the next level, you get 2 additional pair of ear tips that you can choose from for the best grip.
Now for the main question; who should buy BoAt Airdopes 441 Pro?
if you have small ears then you are better off with any in-ear design earbuds like the BoAt Airdopes 131, BoAt Airdopes Atom, etc. Because they will offer you a better grip.
But if you have medium to large ears, then look no further and pick either the BoAt Airdopes 441 (slightly smaller battery & budget-friendly) or the BoAt Airdopes 441 Pro.
#5 Best BoAt Airdopes With ANC
When you have decided to spend around 2,500 Rs why not go with an ANC option? If you don't know Active Noise Cancellation can help you reduce some of the background noise around you.
So what can ANC block? Well, it can restrict ceiling fans, Airconditors motor noise, people chatting in your close proximity, engine noise when in public transport or even on a flight, etc. The quality of ANC improves as per the price.
Coming back to the point, there are only popular options from BoAt that support ANC these are; BoAt Airdopes 413ANC VS BoAt Airdopes 393ANC. We've used both of these for a few months. So let's talk about both, separately.
#5.1 BoAt Airdopes 413ANC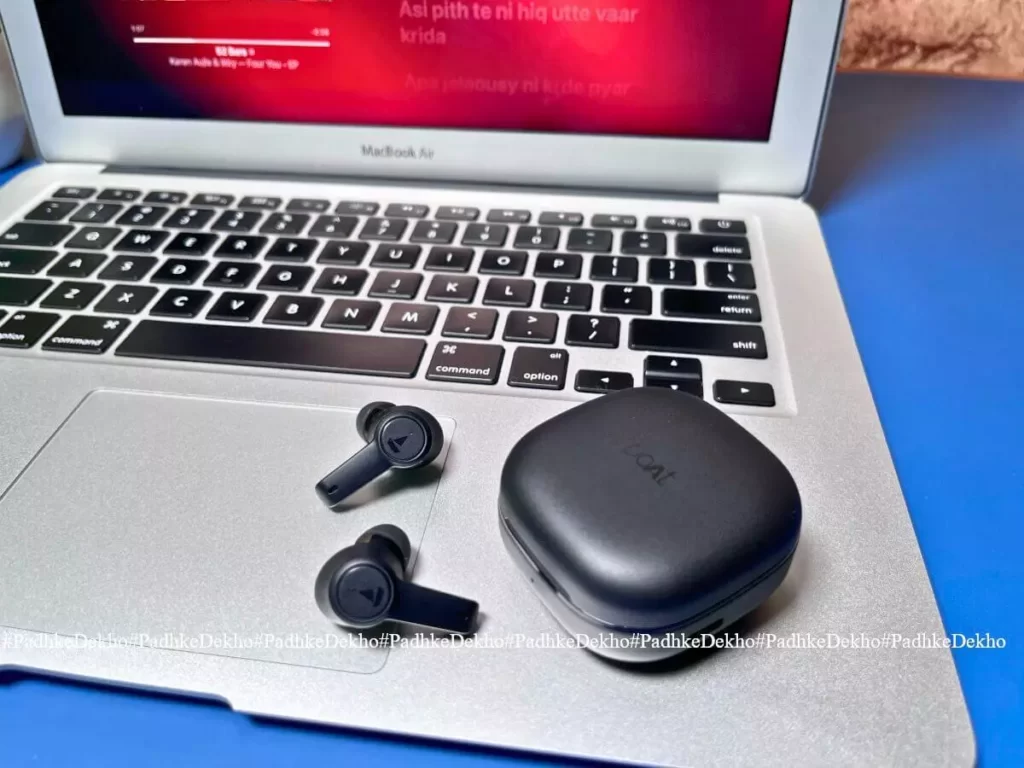 Under 2,000 Rs BoAt Airdopes 413ANC is a perfect option for ANC. Though the claim figure is up to 25db it's actually better in real-life use cases.
What does 25db mean? db means decibels. It's usually the low-end constant frequencies. The higher the db number the better it gets. But be aware of the words like "hybrid" in the product description.
The Hybrid is a marketing term that means the product will claim more db restrain than it can actually do. Fine e.g. is BoAt Airdopes 393ANC.
Before jumping to 393anc, what kind of ANC you can expect from BoAt Airdopes 413ANC?
Well indoors, it's capable of cutting off ceiling fan noise, the water cooler's motor noise, AC exterior unit, or Window's AC noise. While outdoors, it can block people talking in your close range, engine noise of a bus, most of the traffic noise, etc.
So for the price, it's totally worth it.
#5.2 BoAt Airdopes 393ANC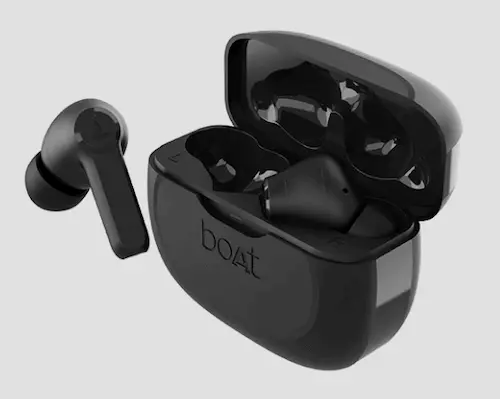 As per the paper specs, BoAt Airdopes 393ANC has a 35db of noise cancellation. Which should be better than BoAt Airdopes 413ANC? But that's not the case! Instead, the ANC performance is at par. Not much is different.
We are not saying both are similar in other contexts like audio quality, call quality, etc. But for ANC and Ambient Mode, both are at par and you can pick any of these.
And if you are planning any other ANC-powered audio gear, then just avoid the one with a bigger db number with "hybrid" in the description.
Wrapping up!
There you have it, guys! In this article, we explained that BoAt Airdopes do not have the same audio quality even though many use the same number of drivers. Along with that, we've shared the best BoAt Airdopes for every major category.
if you have any questions about any of these (or others), comment below or reach us out on below social accounts. We love to help our readers as much as we can.
if you liked the content then please share it with others who might be looking for a new audio upgrade.
Articles That Might Interest You!
FAQ
Which is the best BoAt Airdopes?

Overall BoAt Airdopes lineup is good and you can buy these. But which one is best for you? Well, we've owned more than 20 Airdopes and have great recommendations for. Tap now to learn more!
Best BoAt Airdopes for bass lovers?

For bass lovers, you can check out BoAt Airdopes 161 & BoAt Airdopes 170. We've owned more than 20 Airdopes so do check this detailed article, it will help you make a better decision.
Best BoAt Airdopes For Calling?

For calling, you can pick either BoAt Airdopes 141, BoAt Airdopes 413ANC, BoAt Airdopes 393ANC, or the BoAt Airdopes 441 Pro. These are great options.