[Updated on July 13, 2023] It's been more than 2 years with BoAt Airdopes 121v2 and it's a perfect TWS that you can buy for under 1500 Rs. No issues whatsoever. This article stays true even today. There are no denying boAt products are among the top sellers in their respective price bracket. Because they offer good quality products and with new technology.
BoAt Airdopes 121v2 is quite a popular truly wireless earphone that is available for ₹1299. One month ago, I bought it for myself and in this article, you'll get to know what to expect from boAt Airdopes 121v2 TWS earbuds. I hope my boAt Airdopes 121v2 review will help you make a smart choice! So without saying much welcome to PadhKeDekho let's begin, shall we?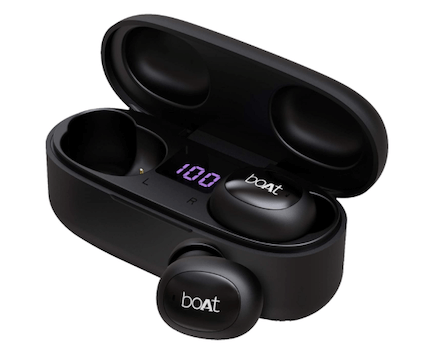 In-Box Contents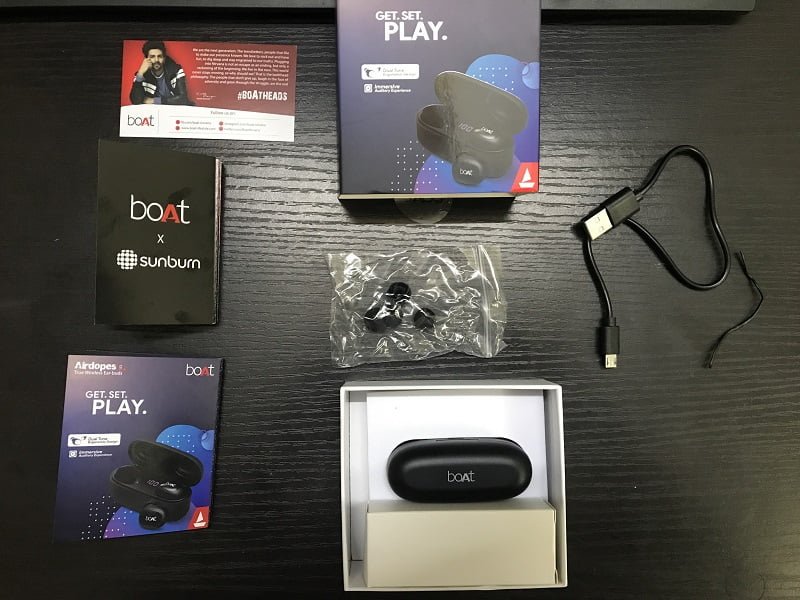 The very first thing in the box is the carry cum charging case with the earbuds 
USB to Micro USB cable for charging
Along with 2 pairs of ear tips for small and large ears (medium ones are pre-applied)
Setup guide and other important information
A docket of other boat products that you can buy
Warranty Card.
Look And Feel/ Built Quality
Let's first have a look at the carry cum charging case. It is tiny and very lightweight. Even with the earbuds inside boAt Airdopes 121v2 weighs only 36 grams! It is so light that you can't even feel it when it is in your pocket or a bag.  To be honest, I was expecting it to be heavy.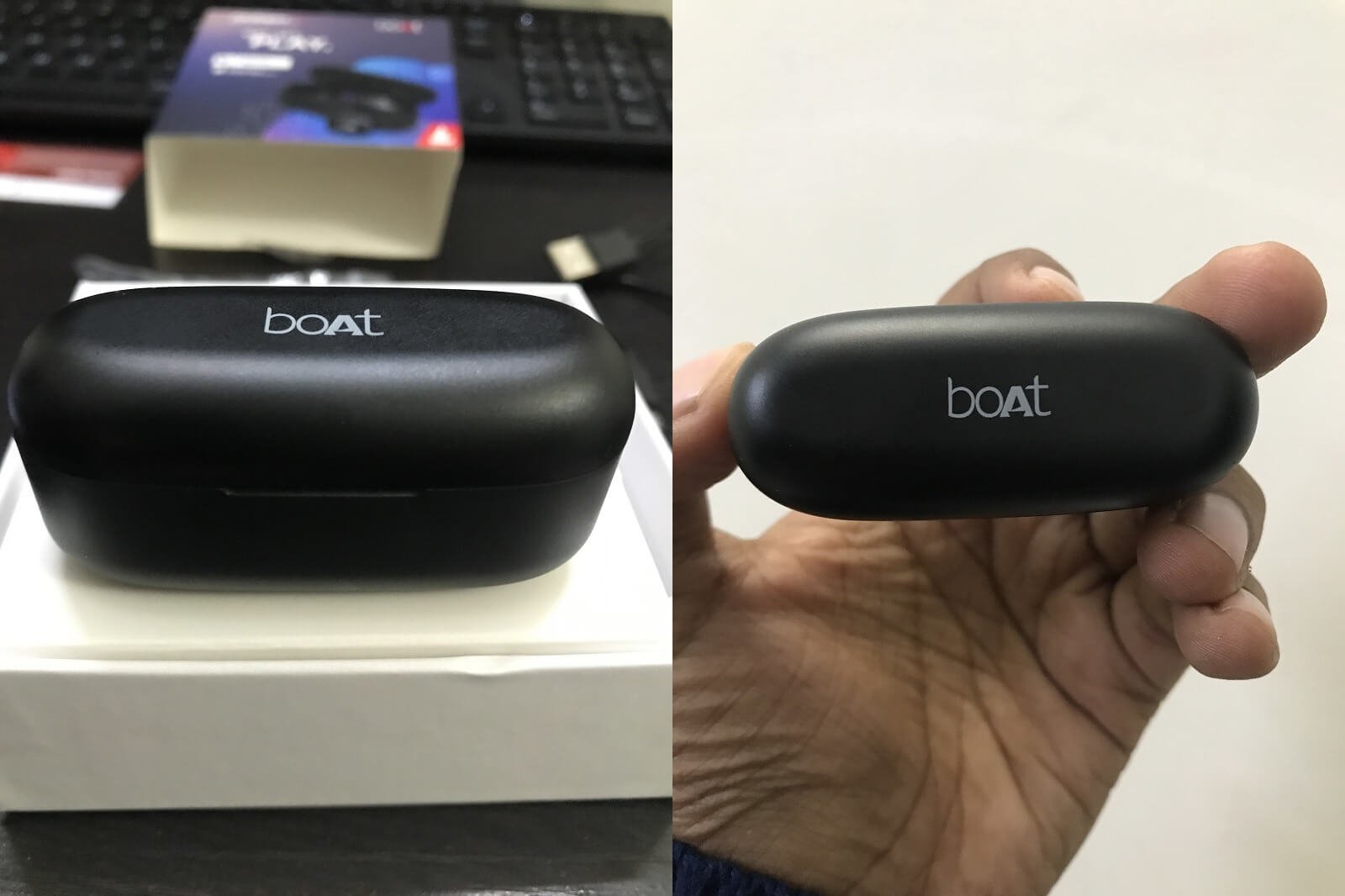 In terms of the built quality, the charging case seems strong. I have dropped it several times now and it has survived quite well! But I can't say the same for the charging case cover on the top. It feels fragile while handling and feels a little lose. Otherwise, the carry case gets a solid 4/5.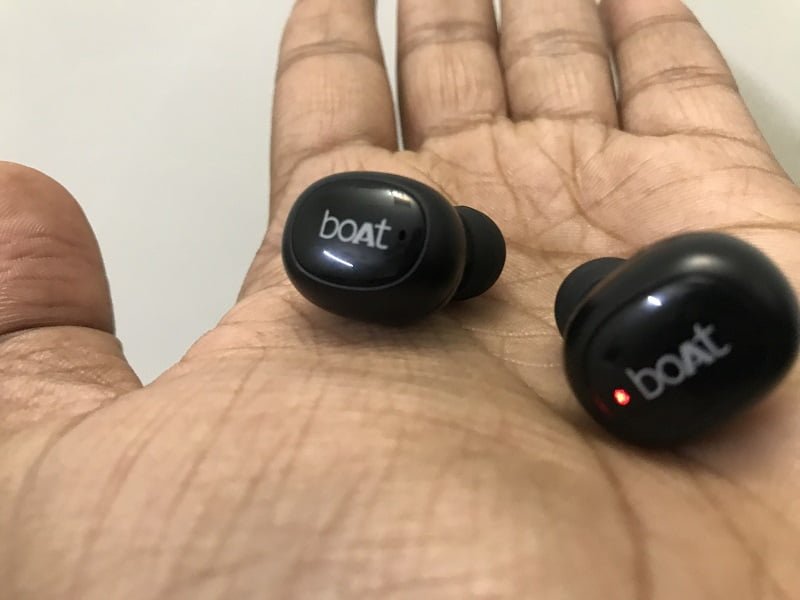 These truly wireless earphones are so tiny and super lightweight. Each earpod is only 4 grams. Once the earbuds are in your ear they snug tight. For a better fit, you get additional pair of earbuds. Therefore finding your sweet spot, will not be an issue. For me personally, the small ear tips are the way to go!
The overall built quality of Airdopes 121v2 is plastic which is expected in this price range. Below the boAt branding on the earphones, you get a multi-function button for basics and advanced media playback controls as well as a voice assistant (explained below). 
Since you will press the button for interacting with the songs or voice assistant they will accumulate oil from your fingers and become slippery. So you gotta clean them frequently. Therefore, The Airdopes 121v2 earphones get 4/5 in terms of built quality.
How To Pair boAt Airdopes 121v2? 
Once the earpods are out of the box they will turn on automatically and start blinking red and blue lights. This blinking of lights signifies that they are searching for a connection. Then head over to Bluetooth Settings on your smartphone and search for a new device.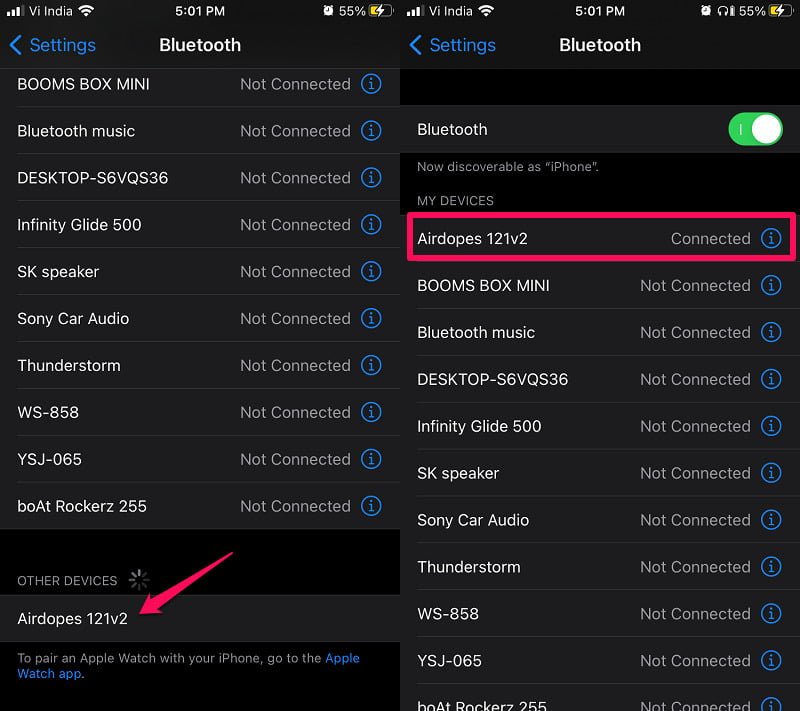 There you'll find Airdopes 121v2. Simply tap on it. If you are an Android device, allow the following few permissions. In this way, both the earphones will be connected.
The best thing I have experienced in boAt Airdopes 121v2 TWS Earbuds is you can even connect one earphone at your convenience. To connect only one earphone, take out the one that you need out of the charging case. Let's say you need to pair the right one, so take it out and wear it in your right ear. And if Bluetooth on your smartphone is enabled it will connect automatically.
As I go cycle riding in the morning, I prefer to wear one of the earbuds so that I am well aware of my surroundings. As soon as one earphone is connected it switches from stereo to mono mode so that you have a decent listening experience (click here to move there).
In terms of connectivity, I would give boAt Airdopes 121v2 5 out of 5! I was not expecting this seamless experience in my boAt Airdopes 121v2 review.
Features 
Both the earphones offer similar as well as special features. Pressing the left or right earpod once will pause/play the song. Pressing and holding either of the earphones will activate Siri or Google assistant depending upon your smartphone.
Now for the special features. Double pressing the left earpod will repeat the song if you are anywhere near 50 percent of completion of the song. Otherwise, it will play the previous song. Similarly doing the same on the right earpod will play the next song in the playlist.
Taking and rejecting calls using Airdopes 121v2 is also quite convenient. Pressing any of the earpod once will accept the call. If you want to reject a call press and hold any earbud for 2 seconds.
That pretty much covers the basic and special features. Once you are done listing or taking calls, putting them back in the charging cum carry box will disconnect them from the smartphone and will begin charging for the next use. As far as features are concerned I would give it 5/5 out of the box! 
Battery Backup
In layman's terms, the carry case behaves like a power bank. The charging cum carry case has a 380 mAh internal battery that can charge your earphones up to 3 times. The earphones themselves have a 40 mAh battery that can give you juice for around 3.5 hours in a single stretch. These are the claimed figures and you will witness different battery backups depending upon your usage.
If you will use them for around 2 to 2.30 hours a day then you can expect around 2 to 3 days of battery backup from the charging case. I tried listing to around 3 hours in close intervals and the case died in 1.5 days so it completely depends on your listing habits. 
To charge the case, you'll need a 5 watt 2 amp charger because it isn't advisable to use any power/turbocharger as it is mentioned on the box as well as in the safety information provided in the box. If you have an iPhone with a tiny charger you're in luck!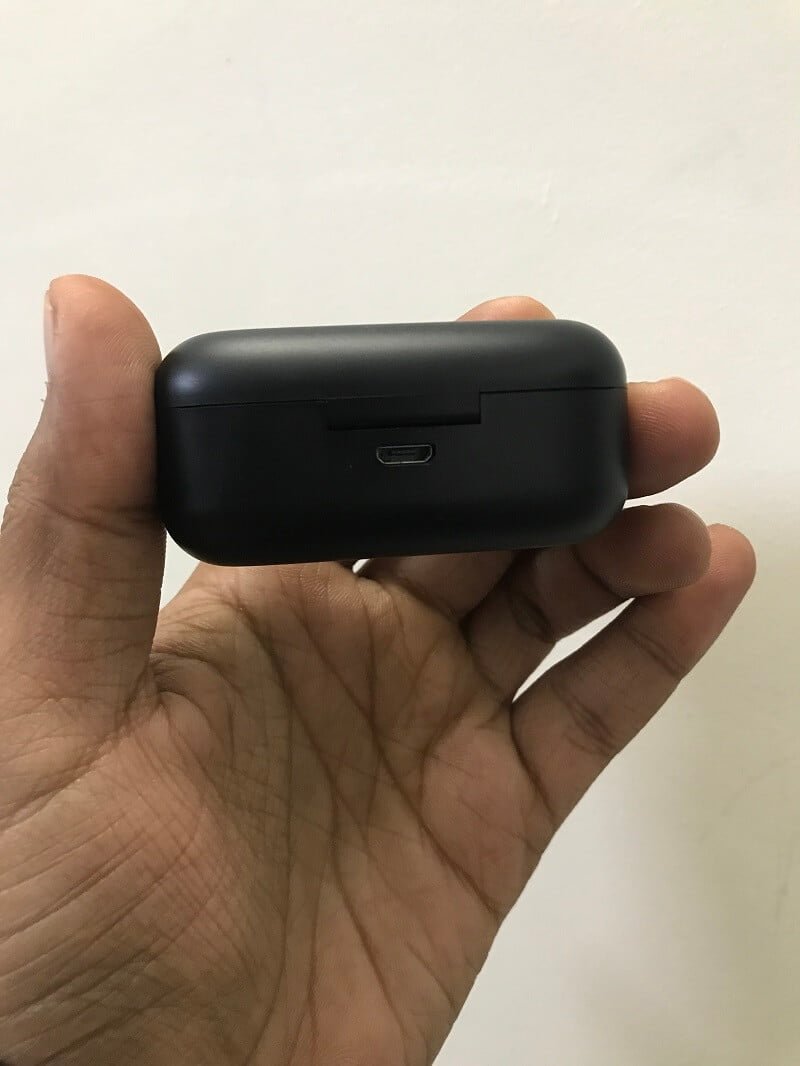 Depending upon your charger the carry cum charge case will consume different times. As I charge it with an Apple 5-watt charger the boAt Airdopes 121v2 charging time is around 2 hrs 30 mins. With a different charger, It gets charged within 2 hours so you can expect anywhere between 2 hours to 2.30 hours. So far in my boAt Airdopes 121v2 review I am quite satisfied in terms of battery backup. So it gets 4/5! 
Audio Quality
Considering the small form factor I was not expecting much from it. To be honest I am quite impressed with the audio output of these truly wireless budget earphones. You will experience a high level of loudness, clarity in instruments, vocals, and decent bass. However, if you are an extreme bass lover then you will be a little left out. The bass is considerably less compared to boAt Rockerz 255 which I was using for the last 2 years. If you are okay with the neckband design I would suggest you boAt Rockerz 255.
By no means I am saying the bass is bad or anything it is just not as good as the boat Rockerz 255. With time boAt has definitely improved on clarity and vocals which were not that good in boAt Rockerz 255.  So I would give boAt Airdopes 121v2 the following grades:
Clarity: 8.5/10, Loudness: 9/10, Vocals: 8/10, Bass: 8/10
Is boAt A Good brand? What About After-sale Service?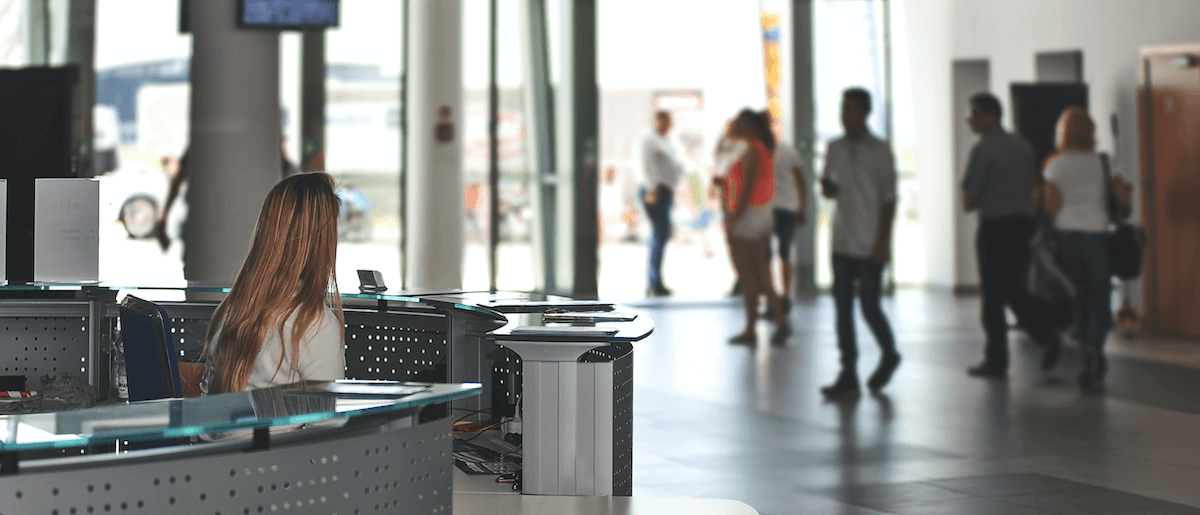 As per my experience, YES! As this is my 3rd boAt product after boAt Rockerz 255 Active Black color, boAt Rockerz 255 Neon color, boAt Stone Grenade Bluetooth speaker. My boAt rockerz 255 Neon was giving extremely low battery backup. So I had to take it for servicing. Their complete process was quite extensive and a complete follow-up was done from their end.
Long story short they replaced my earphones that were 11 months old! If you want to learn more about a boAt service experience in Delhi then check the link below.
Therefore I would recommend you buying boAt products. Other than attractive pricing, after-sale service is equally important. With boAt products rest assured you are buying something which offers good quality and top-notch service. 
Should You Buy boAt Airdopes 121v2?
If you want to experience the new trend of truly wireless earphones on a budget, then yes. As far as features are concerned you will more than satisfied with Airdopes 121v2. Except for controlling the volume, you will be able to replay the currently playing song, switch to a new song, take calls, voice assistant, and much more!  As far as audio quality goes boAt Airdopes 121v2 will also impress you. 
To sum up, I would say boAt Airdopes 121v2 is a great buy at ₹1299. So if you are considering one for yourself or to gift someone then don't hesitate and tune into nirvana!
That's it for now guys I hope you have found my boAt Airdopes 121v2 review helpful. Thanks for reading!
Do you have doubts or queries? Then connect below or reach us out on the below social accounts. We would love to help you out! Thanks for reading guys!
Just like the above article, I share my 2 cents in the form of reviews, tips & tricks, and opinions so do check out those articles. And if you liked my content do share it with your friends and family! Thanks, I will see you at the next one!
F.A.Q
Is boat Airdopes 121v2 worth to buy?
Yes. As it offers good audio quality and battery backup. Check out 1 month user review for more details!
boAt Airdopes 121v2 audio quality?
Vocals: 8/10, Clarity: 7/10, Loudness: 9/10, Bass: 7/10
boAt Airdopes 121v2 price?
On Amazon, you can grab one for only ₹1,299!
Can boAt Airdopes 121v2 connect to Windows 10 laptop?
Yes, you can connect it to a Windows 10 laptop without any issues.
boAt Airdopes 121v2 charging time?
Since it is advised to charge with a 5 Watt 2 amp charger so the charging time will be around 2-2:30 hours.
Can we pick and decline calls from Airdopes 121v2 itself?
Yes, you can accept or decline calls by pressing the MFB(Multi-Function Button) on either earbud.
Will it connect to One Plus Nord?
Yes, It can connect to One Plus Nord.