If you dream of owning a premium smartwatch at a not so "premium" price then the Samsung Galaxy Watch 4 is a perfect example. We bought Samsung Galaxy Watch 4 LTE about a year ago and even today we prefer it for workouts and health data collection.
Should you buy one? Is it worth it or should you go with a non-cellular variant and save some money? So this Samsung Galaxy Watch 4 LTE review is all you need.
Let me break something before going further. if your primary device is an Android phone, then only consider buying this smartwatch. As there's no support for Apple iPhone or other iOS devices. If you have an iPhone then Apple Watch SE Second Gen is the best option. Even Fitbit can be considered too. Let's get back to review.
We got onto premium smartwatches a little late but are confident that this smartwatch is worth the price! Samsung Galaxy Watch 4 is available in two models and two different sizes. We'll talk about that below. But first, have a look at the Pros and Cons.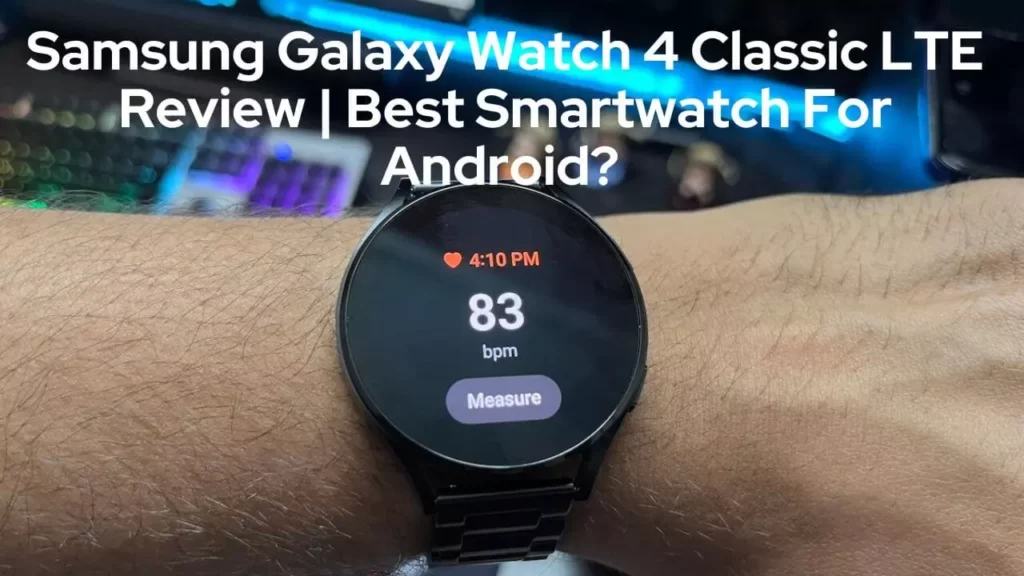 Why One Should Buy Samsung Galaxy Watch 4?
If you have an Android phone then you must go for the Samsung Galaxy Watch 4 or the SGW4. What makes it so special? What about the major letdowns? All are covered below without user experience of 1 year. So let's begin with why you should buy it.
#1 Great Built Quality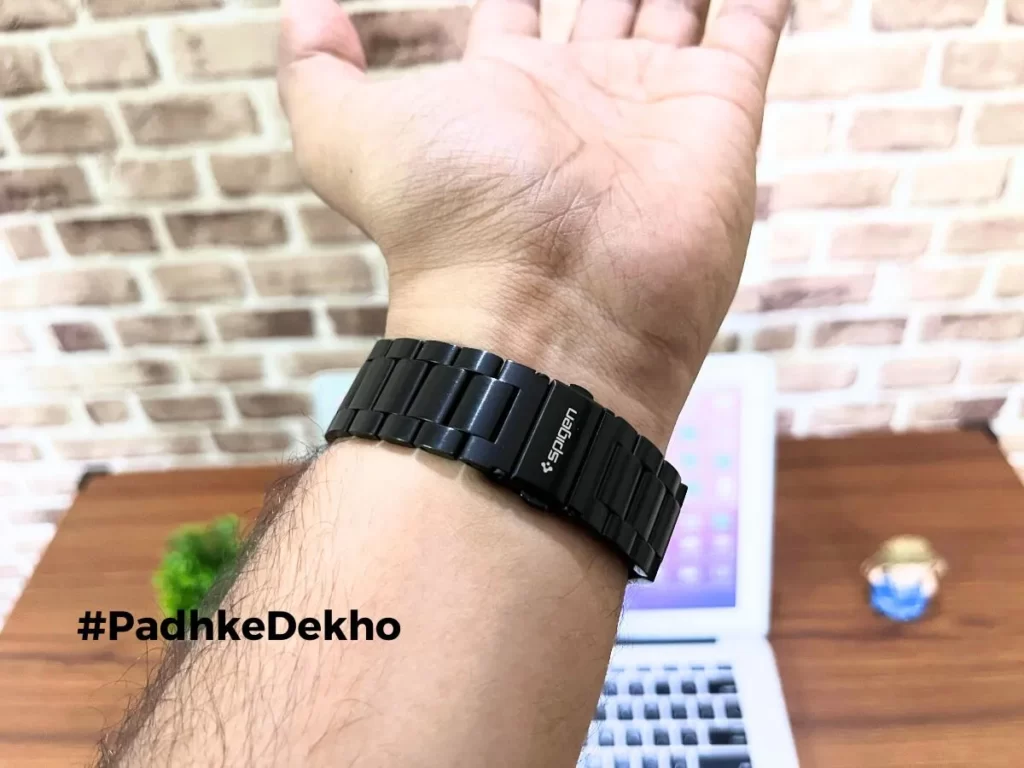 So what makes it premium? Well, the built quality does speak quality. Especially the metal frame, Samsung calls it Armour Aluminium Frame and it's quite tough. Along with that, the polish not only improves the durability but also the visual appeal of the watch.
Over the last year, it has managed to get a few scratches but it's been into brutal use-case scenarios as well! The matte polish is tough and does not get scuffed that easily.
The buttons still have a tactile impact. Though there's no rotating crown, the buttons do work and respond immediately. There's not a slight hobble between the buttons which shows how good Samsung has worked on the built quality.
As far as the band goes, I am personally not a fan of the rubber bands. The very next day, we upgraded to the Spigen Metal band (Review) which just enhanced the feel of the watch.
#2 Elegant Design; Truly Classic!
Smartwatches come in two shapes: Circular or Square. One can like anything or both, we share the same experience. Though circular watches show more content they do cut out on the sides which on some apps does not look good. While the square ones seem small for some reason. I prefer the circular design more than the square one.
Let's get back to the Watch 4 review. It's available in many color shades; if you go with a 44mm or Large variant you can choose between Black, Green, or Silver. The 40mm comes in Black (shown above), Pink Gold, and Silver. The red accent around the Home button on every color is a nice touch though!
Another good thing about this watch is tons of customization. You can have many bands. Not only you can buy from Samsung but any 20mm band will work with any of the variants of the Samsung Watch4. On Amazon itself, you have more than 100 bands to choose from!
#3 Best Workout Modes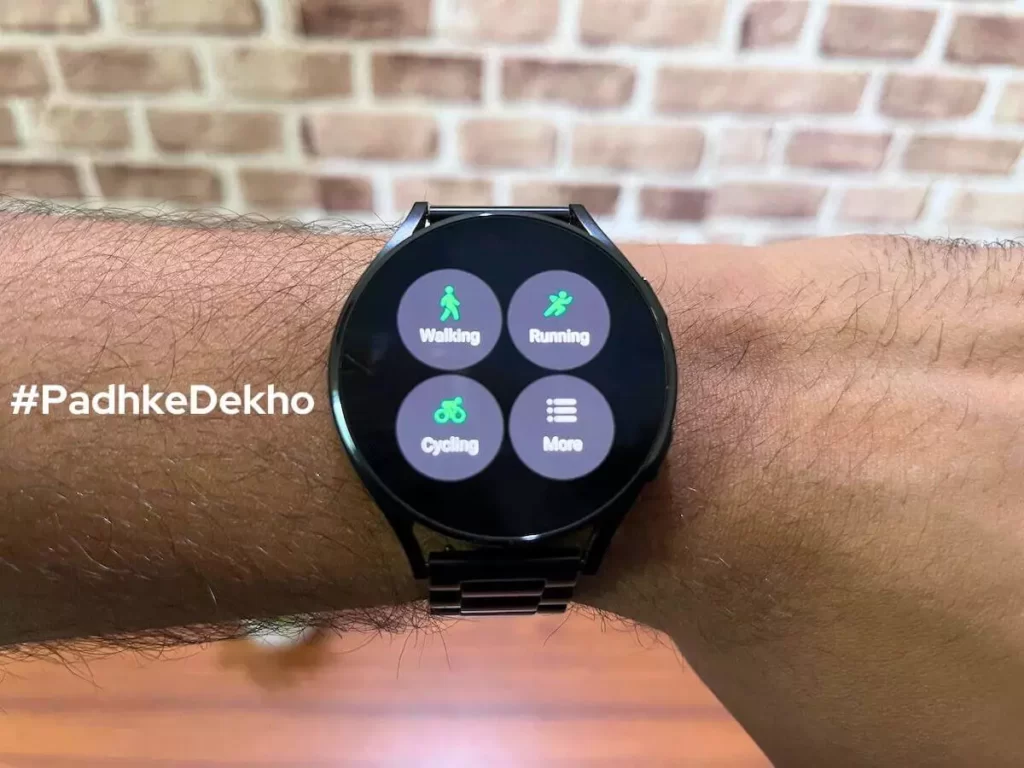 If you are an active person and prefer to participate in many activities like walking, jogging, cycling, cardio, playing sports, etc then this watch will not disappoint.
The Samsung Galaxy Watch 4 features more than 90 sports modes. This means you can select any mode and try out new workouts as well!
The best part about the Samsung Galaxy Watch 4 is the Auto Select workout. It will judge a workout you are performing and allow you to select it without actually going into the workout modes and making a choice manually.
And secondly, the fitness trackers and sensors work best. If you are looking for a good smartwatch that can track the data quite precisely then it's the one to get.
Like all the smartwatches this one can also record steps, calories burnt, duration, and other workout-related data. But Samsung went more motivated and in some modes like running and cycling it helps you track even more statistics.
#4 Best Body Vitals Monitoring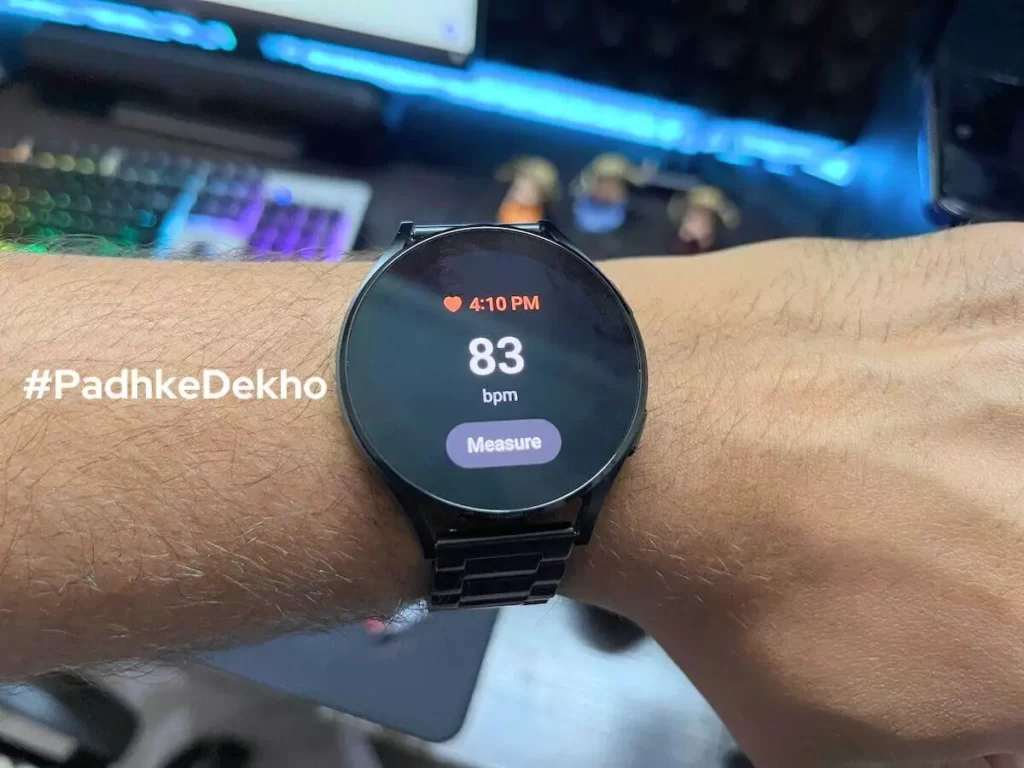 This was among the top reasons for buying Samsung Galaxy Watch 4. Why? Though many watches focus on workouts and statistics, however, this one takes the high road! You get BioActive Sensor, which helps Samsung monitor your BIA data like your weight, skeleton muscle, fat mass, body fat, etc! All of this by just pressing both buttons for 14 seconds!
Based on that data, you can set your challenges or fitness goals, and the watch will keep track of them and motivate you once you achieve them. if that's not enough, you can always challenge your friends and check their daily progress. Trust me, it truly motivates more than the BIA statistics!
The BioActive Sensor can also help you track the heart rate, blood pressure, and even ECG (It's not available in India even as of today). While we are at it, you get a blood oxygen monitor as well as sleep tracking.
#5 Good & Bright Display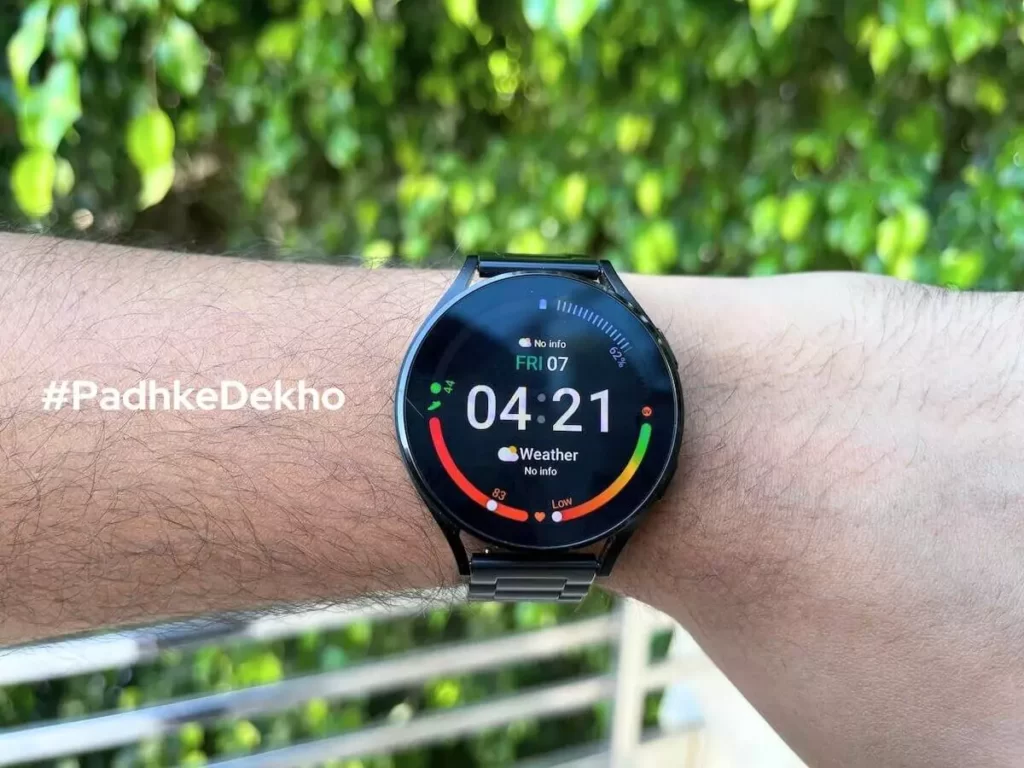 Another solid reason to buy the Samsung Galaxy Watch 4 is the display. Be it any variant you get, the display comes with a corning Gorilla Glass DX+ protection as well as an always-on display. Even after 1 year of use, you can hardly see any staches on it. I've never applied any screen protection on Watch4.
In fact, during workouts or while running I've taken some drops, as the watch did not suffer any damage. However, the Spigen metal strap does get a little banged up.
The Galaxy Watch 4 comes in 2 sizes and thus two different resolutions. The 44mm watch comes with a 1.4-inch display with a resolution of 450X450. While the 40mm comes with a 1.2-inch screen with a 396X396 resolution.
How good is the display? Well, it's quite sharp and has tons of brightness on offer. Since the display is AMOLED, the blacks blend in the bezels quite well and sometimes the watch feels like a "classic" non-digital watch.
if you stay outdoors most of the day, then staying around 50 to 60% brightness is more than enough. Even under direct sun, you will not feel cranking the full brightness. In the above shop, the brightness is just 30%. So you can make a guess how bright the display will be.
Why Not to Buy The Samsung Galaxy Watch 4?
Like all the above points, you can confidently pick up a new Samsung Galaxy Watch 4. But this does not mean the smartwatch does not have its issue. Let's talk about those.
#1 Compatibility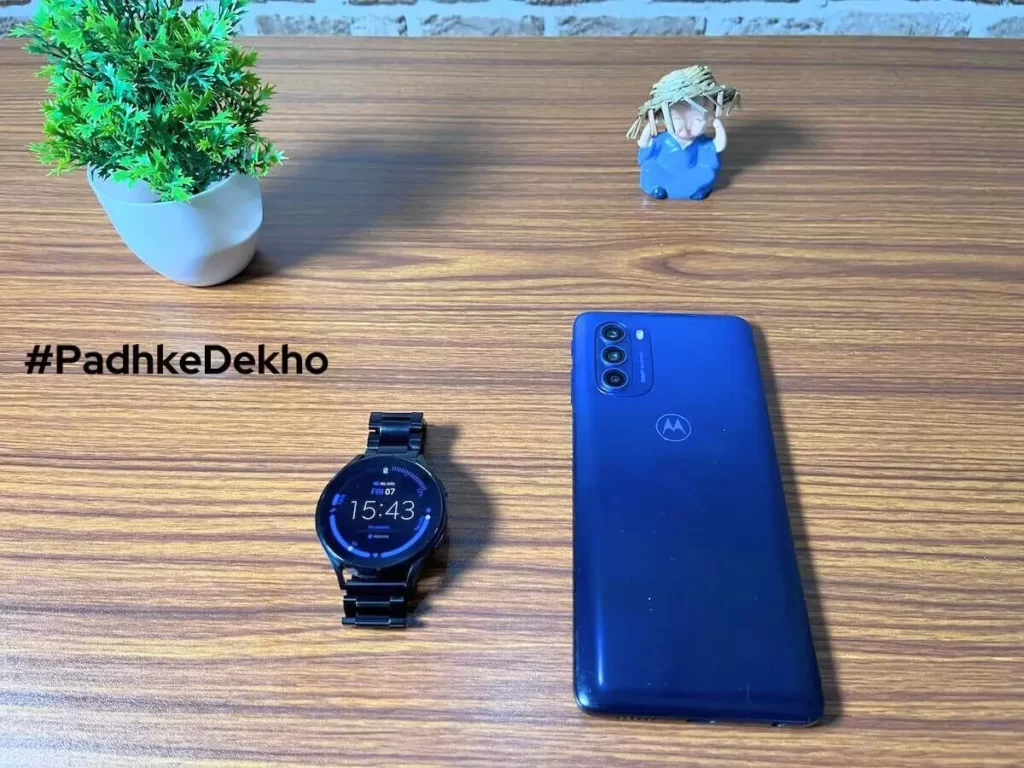 If your primary device is an iPhone then stay away from this watch. It has no compatibility with iOS. Like nothing, it will not even pair via Bluetooth! Samsung Galaxy Watch 4 is only meant for use with Android be it any brand.
As far as Android support goes, the Samsung Galaxy Watch 4 works with Android 6.0 and above. I wonder if there would be hardly anyone using Android 6 in 2023! So good job there Samsung.
#2 Battery Backup
The second reason to avoid this watch is the battery backup. And to be precise, the 40mm variant with LTE support. Since there's so much happening with the watch like fitness tracking as well as the heart rate monitoring, it drains out totally within 2 days of use.
My use case scenario involves a lot of workouts like walking, jogging, weight training, etc. Along with that, calls are unavoidable and the speaker quality is good too. During workouts, you need your favorite music to pump in and then music streaming apps come into the picture. So you can get the gist; my use is quite heavy duty and thus 2 days of battery backup is not bad!
This battery backup is not a major issue as most flagship watches other than the Apple Watch Ultra give similar statistics. But the fact is, these premium watches are the "true smartwatches". Unlike the budget ones that we see which are the modded versions of the fitness band.
These premium watches offer many more features like App support like installing Spotify or other streaming apps. Saving workout stats for longer durations. This is all possible thanks to the WearOS operating system.
So, if you are fine with up to 2 days of battery backup on intensive use then you can go with a 40mm variant. But it's better to invest a little more and get the 44mm model. Higher battery backup will help in the long run.
Which Samsung Galaxy Watch Varient to Buy?
Samsung Galaxy Watch 4 is available in two sizes as well as two different models. You can either get a smaller 4.2 cm or 4.6 depending upon your wrist diameter. What's the difference?
The primary difference lies in the overall size of the smartwatch; More touch area, bigger dial, and more covering of your arm. Which is better for me? Well, if you have a thin hand or a slim wrist you can go with 4.2 size. It will be comfortable and will not "feel" big on your wrist.
if you have a thick wrist you can go with the 4.6 variant. It will cover up more space and more screen area is always appreciated.
As size is decided let's talk about use case scenarios.
Do you plan to go hiking or walking without your smartphone? Do you consider it a hassle to carry a smartphone during your intense workout? Or perhaps you want to have a tiny screen and enjoy life but wish to be connected without family for emergency communication then you should consider getting the LTE version.
Since my screen time was driving me crazy I wanted to wander around the hills to different places to connect with nature, it is the best investment I've ever made. So if any of the above scenarios makes you take the step then do it, you will not regret it.
However, if you just work out, while the phone stays in your close network that you watch always stays connected to your phone, then it's better to go with the Bluetooth version and save some money.
Both models have other internal differences as well. Here's a table to help you choose better.
| Feature | 44mm or 4.6cm | 40mm or 4.2cm |
| --- | --- | --- |
| Color | 3; Black, Green, & Silver | Black, Pink Gold, & Silver |
| Weight (Grams) | 30 | 26 |
| Screen Size | 1.4inch Display | 1.2inch Display |
| Resolution | 450X450 | 396X396 |
| Battery (mAh) | 361 | 247 |
| Check Price | Amazon | Amazon |
Samsung Galaxy Watch 4 44mm vs 40mm Differences
We are wrapping up!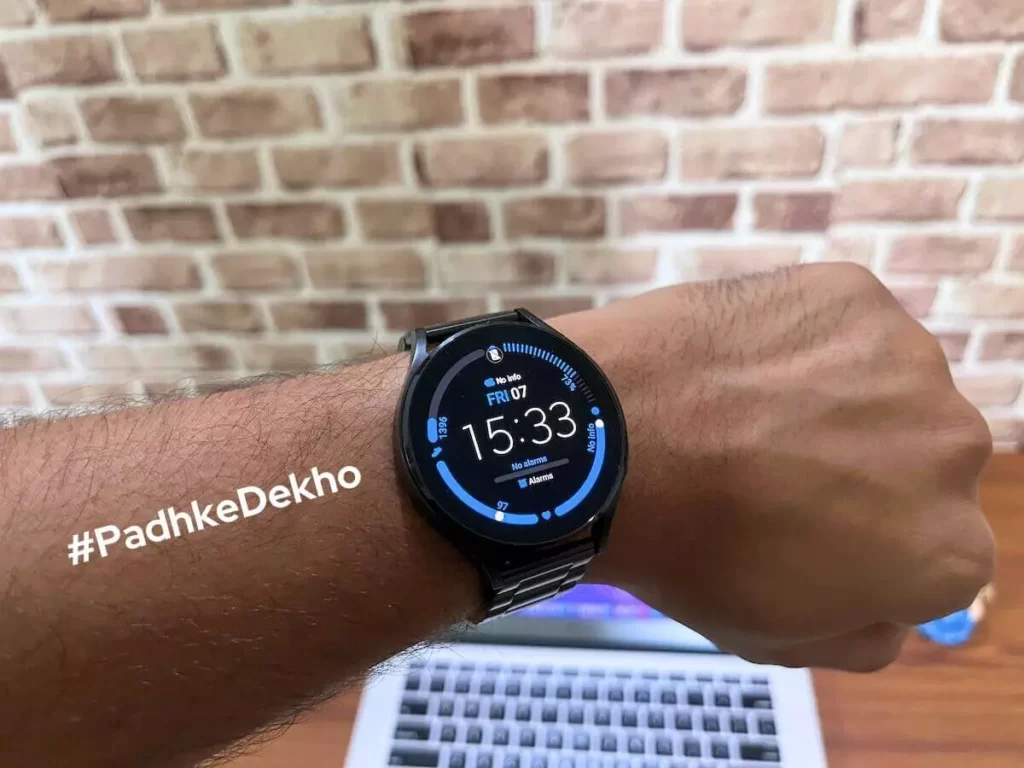 Here you go, guys! This was our Samsung Galaxy Watch 4 Classic LTE Review after 1 year of use. If you have any other questions or queries you can always reach us on the below social accounts. We love to help our readers with the best insights.
Did this article help in your decision-making? if it did, then use the below Amazon link to purchase it. We might earn a little commission at no additional cost to you. This helps us buy more products and bring genuine user-centric unbiased reviews for readers like you. Thanks for the support so far, we are going to be 4 years old soon!
Suggested Articles
Samsung Galaxy Watch 4 FAQ
Does Samsung Galaxy Watch 4 Has Always-on Display?

Yes, it does! And it's perfect.
Samsung Galaxy Watch 4 App For iPhone?

It's an Android-only Smartwatch. Hence, no support for iOS devices.
Samsung Galaxy Watch 4 Battery Backup?

the battery backup can be anywhere between 1.5 days to 3 days depending upon use.