Recently Infinity Glide 710 was introduced and so far it has managed to get a 4+plus rating and over 38,482 ratings. This is certainly a good response to a new headphone. So is it worth it or just incashing the JBL name? Let's talk about that in this Infinity Tranz 710 review whether should you buy this one or the others.
We've been using it our 1 month now and before that, we've also shared reviews for Infinity Glide 500/501, and 510 that you can check out as well. So which one should you pick; Infinity Glide 501, 510, or Tranz 710?
One thing you should know is that Inifnity has silently discontinued the Glide 500/501 & 510 and replaced them with Tranz 700 and Tranz 710. So, if you don't see the older models, that's why!
So, welcome to PadhkeDekho, and let's get started!
if you are new here, we buy tech products use them for a month, and then compare them with similar products in a similar price bracket. This gives readers like you insights that help in better decision-making.
As we are supported by readers like you buying anything using the Amazon links on this page helps us earn some commission from Amazon at no additional cost to you. We assure you, this does not affect our feedback regarding any product on this website.
With that said, Let's get started with the Pros and cons.
Built Quality (9/10)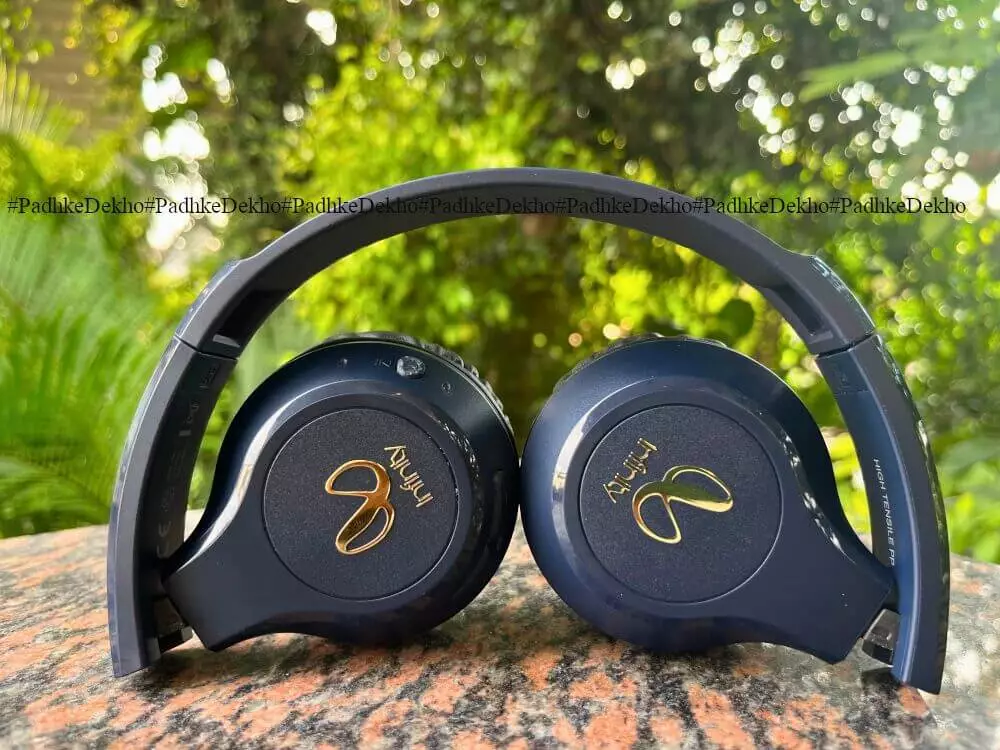 Most budget headphones or headphones under 2000 Rs lack built quality. There are a few good options like BoAt Rockerz 450 (Review), BoAt Rockerz 400 (Review), BoAt Rockerz 558 (Review), Blaupunkt BH11 (Review), and Zebronics Zeb Duke (Review).
Now comes the Infinity Tranz 710 or JBL Infinity Tranz 710, which offers great built quality. The overall build is plastic and you will not find any metal elements but the plastic used is a High Tensile PP which is the toughest plastic that you can get.
My daily go-to gym headphone is Infinity Glide 510 which is more than 3 years old and god knows how many times I've thrown it but still it's not dying on me! On the same note, We can confidently vouch for Infinity Tranz 710 as well.
With that image, the Infinity Tranz 710 gets a 9/10 rating for built quality.
Looks 8.5/10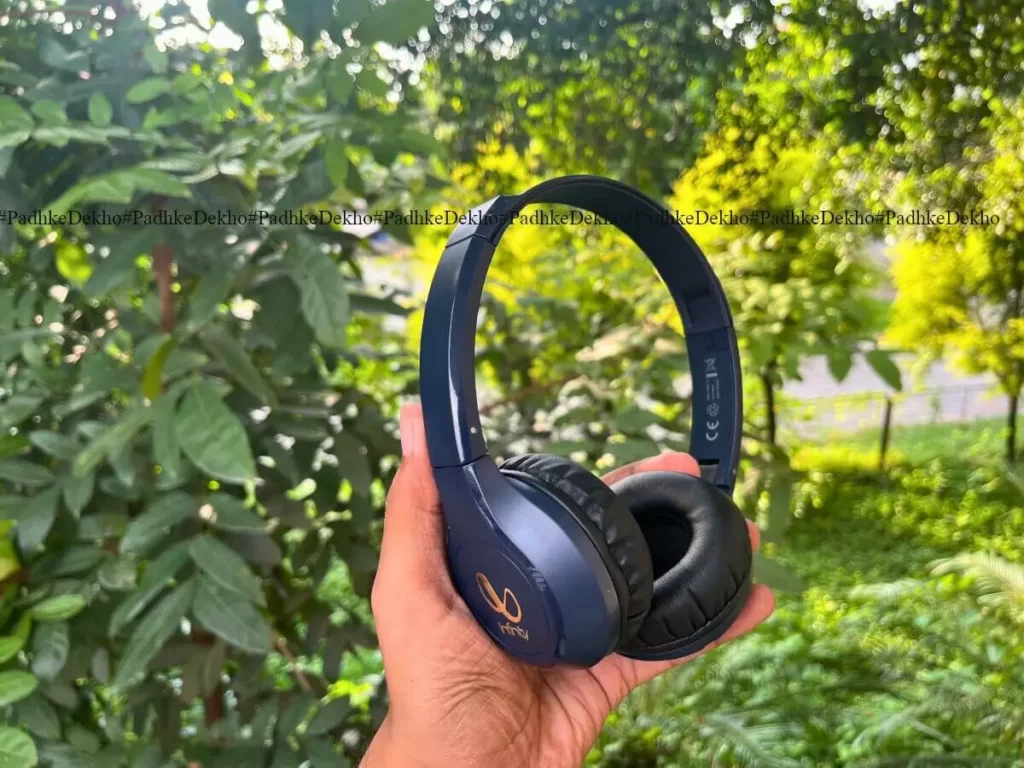 This time around we went with Blue color ditching the Black ones and it's good for a change. This blue is not very bright instead it's a little touch of Dark Blue. Not like the Sony or BoAt headphones. So how good does it look? Well, it's quite a good-looking headphone.
Since our handling is ruff we got some scratches already on the headphones. If you look classy near the Infinity logo we managed to scuff the headphone. Therefore, if you are like us, prefer to go with Black as it will capture fewer scratches.
The overall color is Blue while some elements of black help to make a cool color combination. On top of it, the Gold Infinity logo on both earcups the overall look feel premium. The headphone is not completely matte, there are some glossy elements as well. So overall the headphone looks good.
Unlike Glide 500 and 510 models, which were available in three colors, Tranz 710 comes in two colors; Black and Blue ditching the RED this time.
Hence for looks, it's a good blend of color scheme headphones that can be taken to the office or formal meetings.
To sum up looks, we will give Infinity Trendz 710 a 9/10.
Grip (9.5/10) & Comfort (7/10)
Infinity Tranz 710 is an on-ear headphone that is built for active users. It's most suited to gym and jogging people. The clamping force is on the higher side thus the headphone does not slip even if you wobble your head.
There are a total of 6 head adjustments which are adequate for a teenager as well as a medium-built person. I tie a turban and this headphone comes on top of it quite easily. So do not trust the feedback about the size seriously.
Also, On-Ear headphones are designed to be compact and lightweight the major difference they do not share with over-ear headphones. So that's that!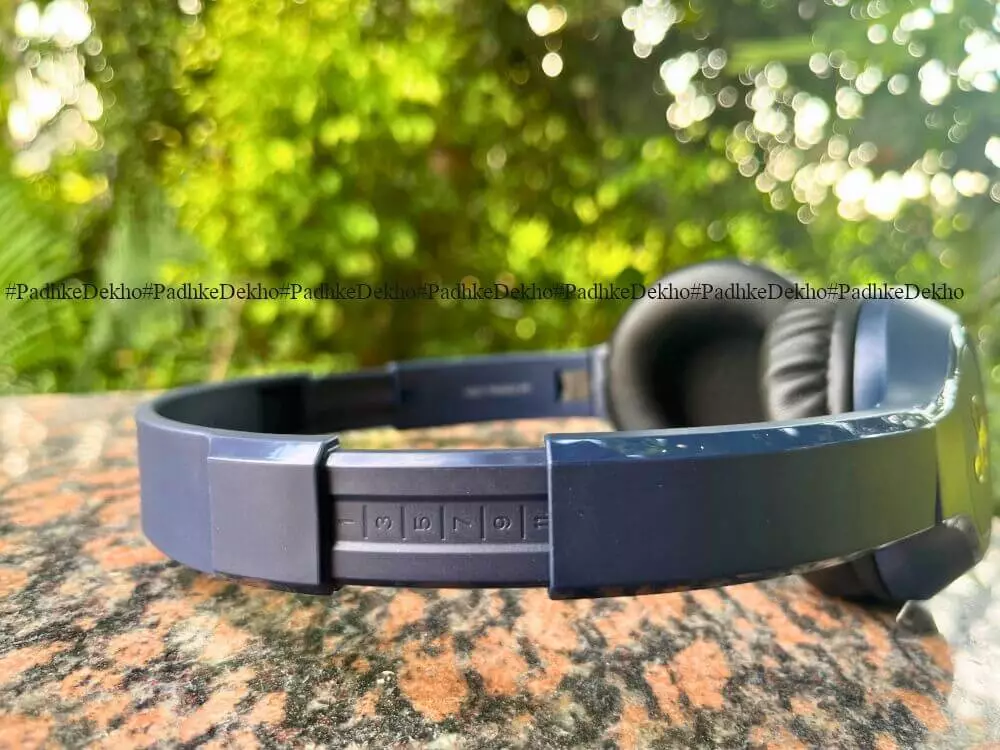 In the beginning, you might feel the headphone is tight but that's normal it happens with many headphones. All you need is to wear it for 15 -20 minutes then rest for a while and wear it back. It will take about 2 to 3 days to totally set on your head.
With that in mind, you can wear these headphones for a few hours. We tested it for about 3 hours and it was fine.
However, with spectacles or sunglasses, you will need to take a break every other hour. To sum up comfort, the Infinity Tranz 710 is decent and can be worn for a few hours.
But, if you are looking for a comfortable headphone that you can wear for very long hours then go with BoAt Rockerz 450 (Review). Also, if you are okay with Over-Ear headphones then do check out BoAt Rockerz 558 (Review) or Hammer Bash Max (Review Soon).
Features (8/10)
#1 Lightweight & Portable: Infinity Tranz 710 is a very lightweight and compact headphone. While traveling, these are a perfect pair. Another good thing to note here is the earcups. They are foldable as well as tilt-able which will help you rest the headphone on your neck or the bag pack with ease without wasting much space.
#1 Dual EQ Mode: Infinity Tranz 710 comes with two audio presets; Normal mode and Deep Bass mode. Will talk more in detail in the audio quality test. With the press of both the Vol "+" and "-" buttons together for 3 seconds switches to different modes.
#2 High Tensile PP Built Quality: Many headphones are plastic and some offer a very weak and flimsy build. Unlike others, Infinity has used High Tensile PP which is the toughest version of plastic. We've been using Infinity Glide 510 for over 3 years now and it still holds very well.
#3: Long Battery Backup & Quick Charge: Infinity Tranz 710 comes with a big battery. The claimed figures are up to 72 hours. To make the deal more sweet the headphone supports quick charge as well. With just 10 minutes of charge, you can get up to 1 hour of playback. More about battery backup and charging in the battery backup section.
#4 Hygiene-Centric Design: With time headphones accommodate dust ear wax and other particles inside the ear cups. Cleaning the ear cups from the inside is quite tough on headphones. Infinity thought about that, and all of their headphones offer removable ear cups. This means you can clean the ear pads pars when you feel like it.
Audio Quality (9.5/10)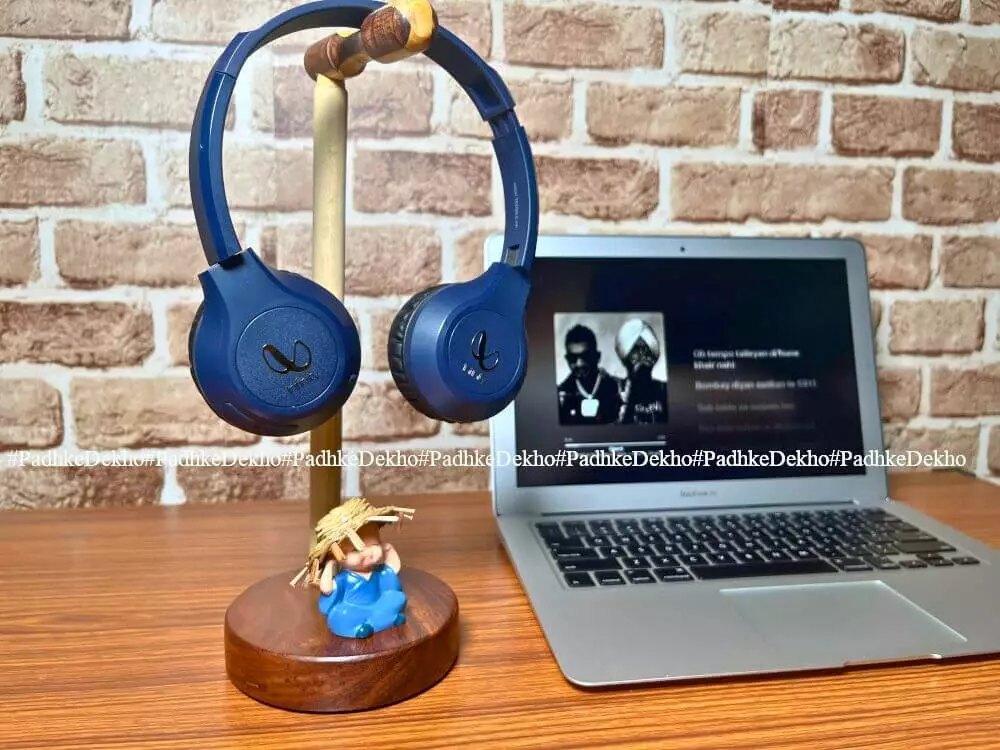 If we talk about the audio quality, then Infinity truly knows how to tune their audio drivers. Be it any mode; normal or bass mode, the outcomes are very different. As per the specs, Infinity Tranz 710 comes with a 36mm audio driver which is quite less if you look at the major competition; BoAt Rockerz 450 which comes with 40mm drivers.
Does this size difference make any difference? Well, dual mode on Tranz 710 makes a difference!
Let's talk about the normal mode first. As the name implies, the Normal Mode focuses on vocals, instruments, and trebles. Here the bass is not the strong one. This sound signature is good while watching movies podcasts or even classical music.
As soon as deep bass mode is activated, bass kicks in not just the regular one but the one which sends chills down the ears! It's so thumping that you will feel seated next to an amplifier! With the high bass, vocals, and instruments remain the same, and the overall loudness is also increased.
This Deep Bass Mode is good when you want to chill and enjoy or perhaps dance to your favorite playlist. Though on paper Infinity Tranz 710 comes with just 36 mm drivers but the output is better than many 40mm drivers that we've tested.
Hence for audio quality, Infinity Tranz 710 gets a 9/10.
Call Quality (8.5/10)
Finding a headphone that offers a good microphone for calling is not very easy, especially on a budget. Under 2000 Rs, we've tested around 15 headphones and just a few handful had a good call quality. One such brand is Infinity.
That's right, the Infinity Glide series, or now the Tranz series offers a good microphone for calling. We've tested Tranz 710 as well as Tranz 700 and both offer similar call quality.
The best thing you will notice is the real voice that will be transferred without any tuning or ENC that makes "improvements". The second reason is the precision of the microphone. The mic is well placed and even if you speak slowly the mic will pick it up.
Combining both points, you get an audio output that sounds real and clear as if you are talking via the phone's microphone. We have a habit of asking people how good or bad we sound and most say "You are sounding like you are on the phone" or "It's certainly not a headphone!".
It's not just raining pros here!
There's no ENC or environmental noise cancellation. This means the ambient sound or noise around you will sound as is on the call to the other person. So, if you are in a silent atmosphere there will be no issue. But outdoors, the headphones will transfer background noise as well. But it's still not that bad.
We would easily give, Infinity Tranz 710 an 8.5/10.
Infinity Tranz 710 Gaming Performance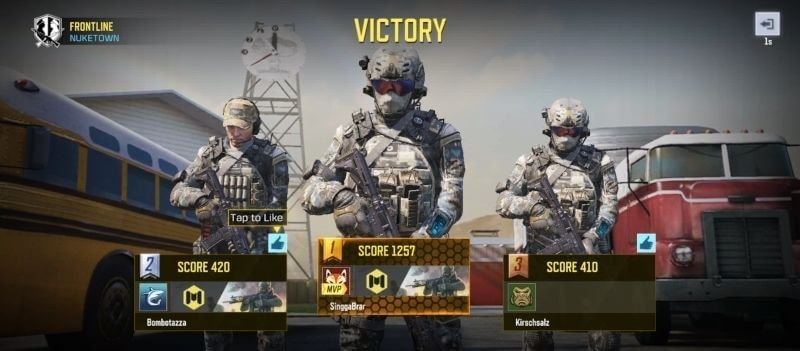 Since Infinity Tranz 710 does not come with an Aux input, you depend on Bluetooth for gaming. This is not a good thing. Well, there's a little lag when playing fast-paced multiplayer shooter games.
Will the game be playable? Yes, it will be playable. But the lag is quite prominent, you will certainly get used to it. It's not a major issue as there's a little latency not much.
Since the audio drivers are impressive, the enemy footsteps are easily trackable. Just switch the mode from Bass Mode to Normal Mode for better detail in gaming.
Out of 10, we will still give it 7.5 for gaming. It's not very good for gaming but the latency is quite less compared to others in this price range.
Battery Backup & Charging (8/10)
Infinity Tranz 710 claims about 72 hours of total playback. Which seems a little much for the size but trust me, Infinity has done this way back with the Infinity Glide 510. It came with a 610 mAh battery. So how much battery backup you can expect?
Here are some real figures after 1 month of testing.
if you like to blast off music at full volume all the time with the Deep Bass Mode then you can expect around 50 to 60 hours. Staying around 80 percent volume can bring you close to the claim figures without making any tweaks.
We move passed the claim figures by staying around 50% to 60% volume. The headphone truly is a powerhouse in terms of battery backup.
Let's talk about charging. Just like the Glide 510, Tranz 710 also comes with a Micro USB charging slot. But somehow, it manages fast charging. With just 10 minutes of charging can get you a few hours of playback.
The headphone reaches from 0 to 100% under 3 hours (depending upon charger). As per the brand, you should not charge Infinity headphones with power or turbochargers as they can damage the battery in the long run.
With that in mind, we use a Samsung 10-watt charger and the headphone takes about 2 hours and 40 minutes to fully charge.
We do not have any issues with the 72-hour battery backup but Infinity could've gone with a Type-C socket instead of a Micro USB slot. We are about to enter 2024 and that's somewhat disappointing.
So with that, we will give Infinity Tranz 710 an 8.5/10 for battery backup and charging.
Should You Buy Infinity Tranz 710?
It's a great on-ear headphone for sure. But is this the one for you? After using it for a month we've talked a lot above. Here is a breakup with two sections; one for whom this headphone is and the other who should avoid it.
Infinity Tranz 710 is for someone who is looking for lightweight & compact headphone that you can wear in the gym, or while cycling, jogging, running, cardio, etc, it does not fall. Second, you can't compromise anything less than the best possible audio quality. You share the mutual feeling for call quality too. On top of it, battery backup has to be steller like ones for 2 weeks of use should be a minimum (4 hours a day).
Infinity Tranz 710 is not for you, if you need a headphone that you can wear for long hours say 4+ hours. Second, you need a dedicated gaming headphone that does not have latency issues. Third, comes with a USB-C for charging instead of a Micro-USB in 2023!
With all that said, we still pick Infinity Tranz 710 as the champ for audio quality, calling experience, battery backup, and compact and lightweight design. All this under 1600 Rs, is a great deal. if you are looking for one, this is the one that you most probably need.
That's a Wrap!
I hope you have found the Infinity Tranz 710 Review of any help. if you still have some doubts, feel free to ping us only on the given social accounts.
Liked the content and felt like helping local brothers out? Great! Please share the article with your friends who might be looking for genuine and customer-centric reviews. Thanks again!
Suggested Articles
Infinity Tranz 710 Pros And Cons!
Infinity Tranz 710 Charging Time?
The headphones take a little less than 3 hours to fully charge. It depends on the charger used too.
Hows User's JBL Infinity Tranz 710 Review?
It's quite good for the price, especially the build, audio quality, and call quality. Here's our detailed review after a month of testing. Tap now!
Infinity Tranz 710 Vs Glide 510?
Infinity Glide 510 was the older model and Tranz 710 is a replacement. How good is that? Here's a detailed review after 1 month of testing. Tap now!