[Updated on July 17, 2023] It's been over 2 years and Mivi DuoPods A25 is in good shape. The right bud got some battery issues and was swapped via Mivi Support. Here's my service experience. So far, after service, these buds are working well. Back to the review.
if you are looking for a TWS earphone under 1500 Rupees, then Mivi DuoPods A25 might have got your attention. It offers touch controls, volume controls, 30 hours of audio playback, and above all, it's a Made in India brand. So how good or bad it is? That's what you'll get to know in this Mivi DuoPods A25 review.
Here we will talk about pros & cons, built quality, comfort, sound quality, mic performance, battery backup, and finally our verdict. If you are just curious about one thing you can click on the prior buttons they will take you there. But for detailed knowledge about the Mivi DuoPods A25 please go through the entire review so that to make a fair choice!
At PadhKeDekho, we have reviewed & compared various headphones, earphones, and TWS earphones to help out our readers in choosing a product that suits their needs. Do you have your doubts? Then reach us out on the below social accounts! We would love to help!
Before getting into the Mivi DuoPods A25 review, we want to make it clear that this is not a sponsored article. What you are going to read is PadhKeDekho's unbiased opinion! Just like the rest of the articles on PadhKeDekho.
Mivi DuoPods A25 Pros & Cons
Mivi DuoPods A25 Built Quality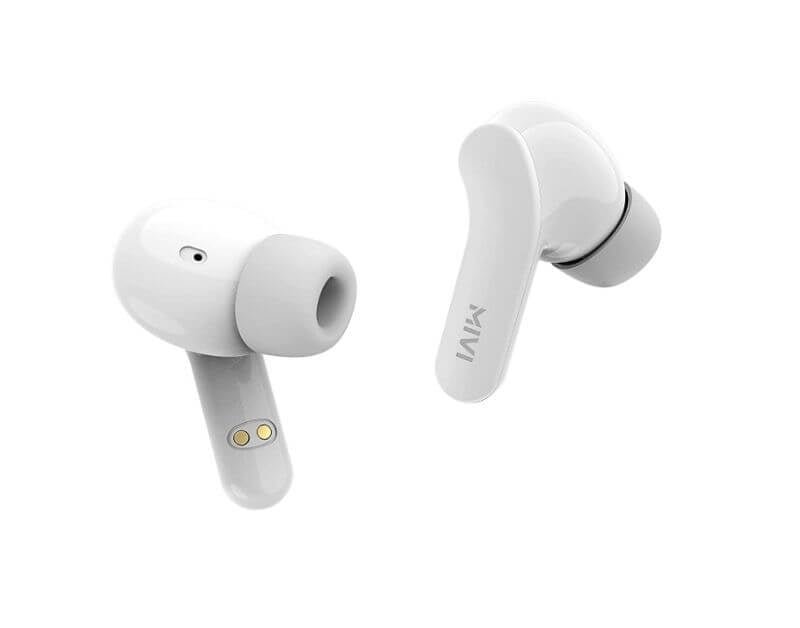 In terms of built quality, Mivi has really taken the game notches above. Let's first talk about the charging/carry case. The build of the case is plastic but feels quite strong. At this price range, it is among the best carry/charge case we've used.
As far as the earbuds themselves, they seem durable and of good-grade plastic. You can take them as Airdopes 131. The magnets on the charging case hold the earbuds quite firmly.
If we have to rank it on the basis of built out of 5 then there are surely 4/5.
Mivi DuoPods A25 Review – Design & Comfort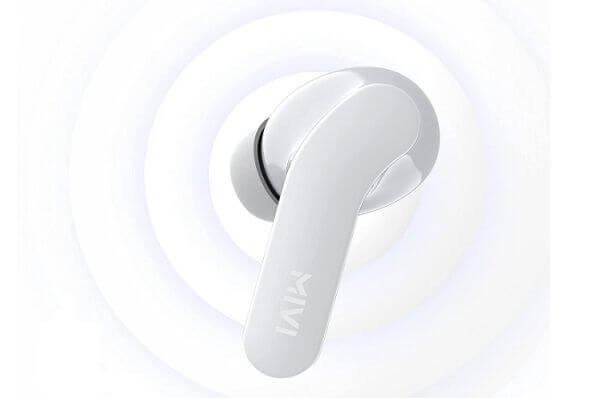 The design of DuoPods A25 is slightly different from the earphones that look AirPod-ish. Hence, one can easily identify these in public. The earbuds are made up of glossy plastic and the MIVI branding is done in matte.
In terms of design, we had no problem with them.
Now for the important part; comfort on offer! Unlike some headphones, that have copied more of Apple's design went with plastic earbuds without any ear tip or fabric. This results in, less grip and inconvenience for an extended period of time.
Fortunately, Mivi has not followed this trend! On DuoPods A25 you will get a pair of ear tips pre-applied on the earbuds and two additional pairs of ear tips in the box. So you can try and use the one which offers the best and most comfortable grip.
For testing the grip, we did use this for running, jogging, and in the gym. In all cases, we bring good news for you! Mivi Duopods A25 offers a good grip and thanks to the circular earbuds design the earbuds hug the ear canal quite perfectly.
To make this deal sweeter, Mivi has offered IPX4 water resistance! If you are looking for a TWS that can be used with workouts and running under sweat, then Mivi Duopods A25 needs your attention!
We had no issues in terms of comfort and design, so we will give it 4.5/5.
Audio Quality
It's always entertaining to read reviews on Amazon and Flipkart about earphones and headphones. Why? because in one feedback some will be saying good audio quality. While someone will comment about bad audio quality. Hence those reviews on Amazon and Flipkart should be taken with a pinch of salt!
So how good or bad do they sound? Well, if you have used any BoAt Airdopes then you will find it quite similar. Mivi Duopods A25 are bass-centric TWS that manage good treble and vocals. No distortion at full volume. Overall, the loudness is sharp and entertaining to the ears.
We were not expecting this! Secondly, if you have an Android phone you can even customize the equalizer from a third-party app or from the phone's settings.
If you are looking for good bass and every other thing to be sounding good, then Mivi Duopods A25 needs to be on your radar!
We've tested BoAt Airdopes 121v2, 131, 441, and 441 Pro they are actually almost similar to Airdopes 121v2. It has to be due to the fact both have similar pricing.
In terms of Audio quality, We would give it 4/5.
Mivi DuoPods A25 Review – Call Quality
if calling is your main priority, then you are in luck! Usually, in this price range of around 1500 Rupees, the earphones on TWS are not great. Why? Because the output comes out to be robotic and not very pleasant to the other caller.
With Mivi Duopods A25 things are different in a good way! The voice transmitted is not robotic and satisfactory clear. You will get the best results in indoor conditions. However, outdoors it will capture more ambient noise than your voice.
This is actually the case with all the TWS earphones under 2000 unless the one you own has some sort of noise cancellation on the microphone.
So in terms of call quality, we were quite impressed with the output and we command it for calling or online classes/meetings!
Battery Backup
Mivi Duobuds A25 claims around 7.5 hours from the earbuds in a stretch and 30 Hours of backup with mixed usage of music and calls. These are quite impressive numbers! Usually, TWS earbuds give 3 to 5 hours on a stretch and 14 to 15 hours of battery backup with multiple chargers.
We tested the claims and managed to extract around 5.5 hours of juice by calling and listing to music at full volume. However, we couldn't test the 30 hours of overall battery backup.
The actual battery backup we got was nothing to complain about. In our few months of use, we never had a single incident when we needed juice and it was not there!
So in terms of battery, it is not going to disappoint you.
One more thing which is great about Mivi Duobuds A25 is the inclusion of the Type-C port. Whereas, some TWS still come with USB 2.0. Though it doesn't support fast charging, however, it is more convenient if you have a phone with a USB-C port. So in case of emergency, you can use the native phone charger to replenish the TWS battery.
As far as charging goes, the carry case gets fully charged in under 2 hours with any 5-watt charger. This is quite good too!
Connectivity
For seamless connection, Mivi Duopods A25 comes with Bluetooth 5.0. Which is standard across TWS nowadays. The range is 10 meters and the earbuds perform quite well even when the connected device is 2 rooms away.
We even had no issues in the open, while walking and the phone was around 6 to 7 meters. Surprisingly, the Bluetooth range is good. Whereas some other earbuds also claim 10 meters as Bluwttooth range but the network starts to break under 4 meters.
Mivi has done a good job in this department. We had no complaints as such!
So Should You Buy Mivi DuoBuds A25?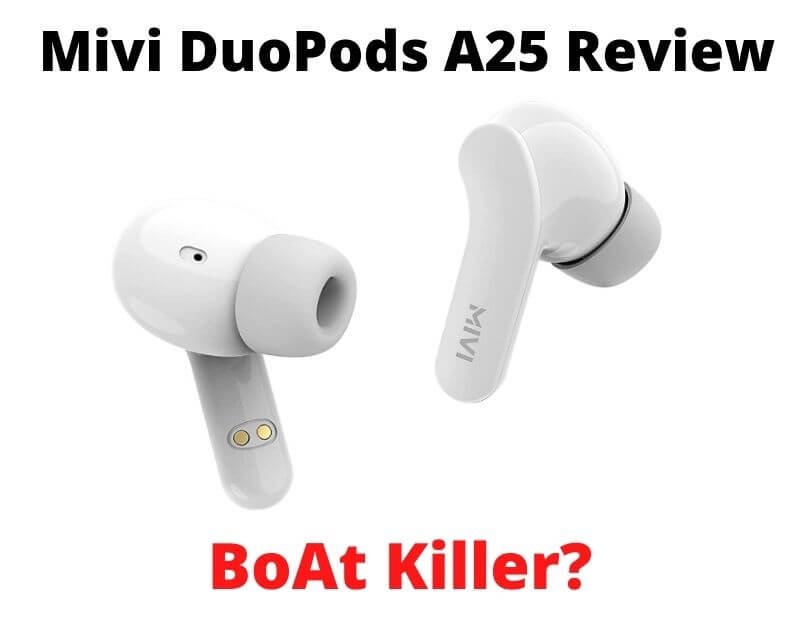 Yes, Mivi DuoBuds A25 is a good entry-level TWS. It offers good built quality and comfort for long continuous hours.
Keeping in mind the cost, it delivers good audio with balanced instruments, vocals, and trebles. However, the sound signature is bass-centric. if you enjoy bass, then DuoBuds A25 is good for you!
For battery-conscious users, this TWS will not cause any anxiety whatsoever. On a single stretch, you can expect around 5 to 6 hours of mixed-use with songs and calls.
if you need a low-cost TWS for calling, then Mivi DouPods A25 is a good alternative. The call quality is clear and loud. During our testing, none of the other callers complained about the call quality.
So, in a few words, it's a bang for the price! And being a Made in India product this worthy makes a good recommendation.
if you are going to buy it then please use the below Amazon link. It will help us earn some commission at no additional cost to you. This ultimately supports us in keeping the website up and running. Thanks for being a patron!   
We have tried a few others in the price range and this one leaps at the top next to BoAt Airdopes. We will be putting it against BoAt Airdopes 121v2 as both have similar pricing!
Wrapping up!
There you have it, folks! This is our Mivi Duopods A25 review! if you found it helpful then do share it with your friends and help them choose better! If you still have doubts? then comment below or reach us on the below social accounts. We would love to help you out!
F.A.Q
Are Mivi DuoPods A25 Good?

Yes, they are quite good under 1500 Rs. The audio quality is good, the bass is nice, good indoor calling experience, etc. There are so many good things about it. We have shared our review covering almost everything. Click now to learn more!
Mivi DuoPods A25 Charging Time?

The charging time of Mivi DuoPods A25 is about 2 hours.
Mivi DuoPods A25 Support Fast Charging?

It comes with a USB-C port but doesn't support fast charging.
Does Mivi DuoPods A25 Have Noise Cancellation?

No, MiviPods A25 doesn't have any noise cancellation. But due to good grip, it reduces some of the ambient noise around.
Is Mivi DuoPods Good For Gaming?

You can use it for casual games but latency is there with fast pace games like COD Mobile.