[Updated on July 25, 2023] Are you having trouble with BoAt Airdopes 121v2? Like, one side not working? Problems connecting BoAt Airdopes 121v2 with a computer? or perhaps stutters while playing songs? Then it all comes to reset BoAt Airdopes 121v2.
if you're facing any of the issues, then you are at the right spot because we are going to tell you the accurate steps to reset BoAt Airdopes 121v2!
On the internet, some people say "Pressing both the MFB buttons on the earbuds for 3 seconds resets the BoAt Airdopes 121v2". Some say "Take the earbuds out of the case and press the MFB for 3 seconds". But the truth is, these steps don't work on BoAt Airdopes 121v2!
To reset BoAt Airdopes 121v2 correctly you should have a look at the user manual that came in the box because not every Airdope gets to reset the same way.
So, without anything else, welcome to PadhKeDekho, and let's check out how to reset BoAt Airdopes 121v2.
Not all problems have reset as a solution. So first, let's check out the common problems and how to solve them.
Common Problems in BoAt Airdopes 121v2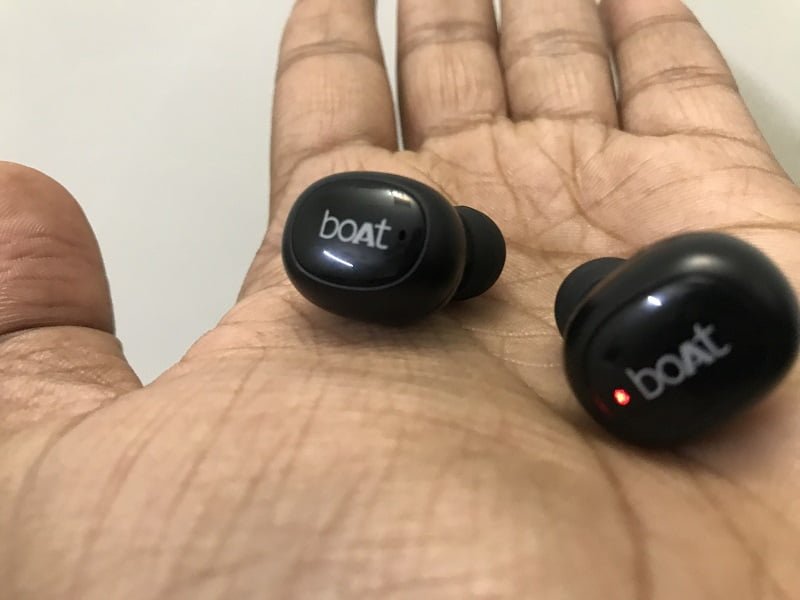 We get so many comments like "BoAt Airdopes 121v2 left earbud not working, right earbud of Airdopes 121v2 not working, problem while connecting with a smartphone, left and right earbuds are blinking red sometimes blue or both, etc".
These common problems are not to be worried about. Let's first talk about the left or right side earbud not working. This usually happens because BoAt Airdopes 121v2 allows you to use both or any of the earbuds.
What happens is when you will use one earbud it will work in mono mode rather than stereo. As soon as you will take the other one out, it gets connected and goes into stereo mode. That's the basic working of BoAt Airdopes 121v2.
In this process, sometimes one of the earbuds doesn't work because it has turned off for some reason. Maybe to preserve the battery? Now all you need to do is, press the MFB button on that particular earbud for a few seconds to turn it on.
It will automatically connect to the device with which the other earbud is already connected. And now if you disconnect and put them back in the case, the next time you will use them both will be working perfectly.
The reset will not help you in the above scenario, most people do it and still, comment to us about it.
Since we using this for the last 6 months we have gone through a few problems like low volume while pairing to an Android device. Stutters in audio playback while both the earbuds are in the Bluetooth range.
These are the problems with BoAt Airdopes 121v2 that can be sorted with a reset. So now you know what problems can come in your ownership of BoAt Airdopes 121v2. But still, we believe BoAt Airdopes 121v2 is a great tws earphone for under 1500 Rupees even today!
Steps to Reset BoAt Airdopes 121v2
Be it any issue you are facing with the Airdopes 121v2, resetting it can be the ultimate resort because there are so many functionalities on offer.
1. First of all, take the earbuds out of the case. They might be blinking red and blue or just red depending upon the last use.
2. Triple press both the earbuds MFB (Multi-Function Button). Successfully doing it will be indicated with alternate red and blue LED lights.
3. Put them back in the case and close the lid.
4. Now take them out. They will automatically connect with each other.
5. And that's how to reset BoAt Airdopes 121v2.
Note: After a successful reset of BoAt Airdopes 121v2, it will have forgotten all the connected devices. So you have to pair it again. The process is the same as you would have done for the very first time setting it up.
There You Go, Guys!
This is how to reset BoAt Airdopes 121v2 correctly. if you are facing any problem in resetting it or have any other concerns regarding Airdopes 121v2, then comment below or reach us at the given social accounts.
Thank you so much for reading our tips and tricks for BoAt Airdopes 121v2! If you liked it, then do share it with your friends and help them out too!
Suggested Articles!
F.A.Q
How to Reset BoAt Airdopes 121v2?

Take the Airdopes out of the box and triple press the MFB's button. Now put them out in the case. The next time you will take them out, they will automatically pair with each other. That's how you reset BoAt Airdopes 121v2.
I've Long Pressed Both The Earbuds of BoAt Airdopes 121v2. Does This Reset it?

No! This is not the correct step. Please check our step-by-step guide to reset BoAt Airdopes 121v2 perfectly.
How do I Reset my BoAt Airdopes?

Every BoAt Airdopes has a different reset process. For instance, BoAt Airdopes 121v2 needs the earbuds out of the case for resetting. While others can be reset by staying in the case. In this article, we have covered the reset process for BoAt Airdopes 121v2.