[ Updated on July 26, 2023] In the last 2 years, we've tested more than 20 BoAt Airdopes and pretty much all the OnePlus earbuds like the OnePlus Buds Z (Review) and OnePlus Buds Pro (Review coming soon), OnePlus Buds Z2 (Review coming soon), the recently launched OnePlus Nord Buds (Review). So after testing quite a few products from these brands here's what we think about the BoAt VS OnePlus Earbuds comparison.
In this OnePlus vs BoAt Earbuds comparison, we will bring the main highlights, comparisons to similar products, and their respective pros and cons along with one bonus comparison.
At PadhKeDekho, we buy products to review and compare with the only aim to help readers like you make a well-informed decision. That's why you will not find any paid or sponsored content. As support to us, you will find Amazon affiliate links that help us buy more products which ultimately help readers like you. This, however, doesn't affect our opinions of the products. We assure you, you will not be charged a penny extra.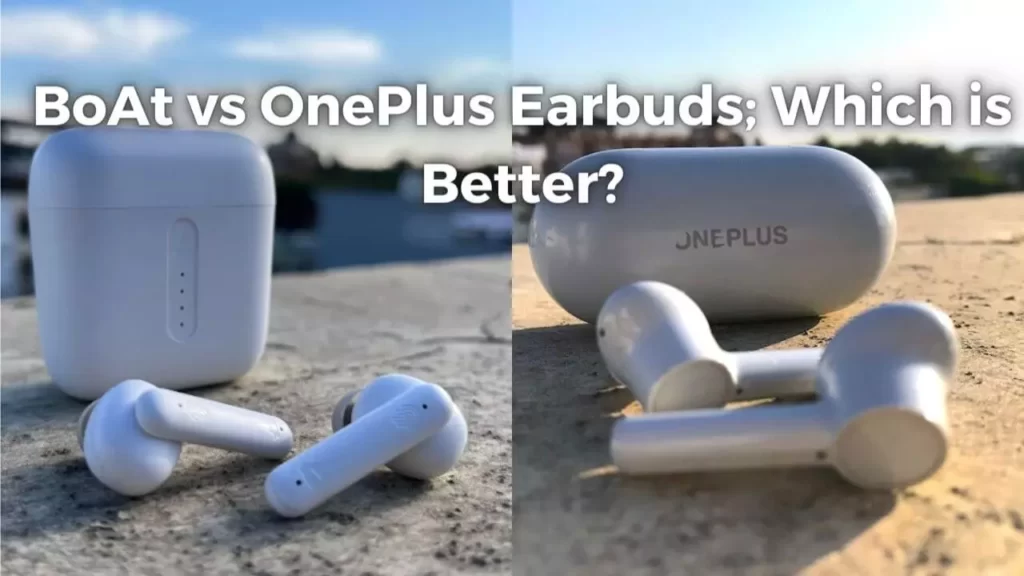 BoAt Airdopes vs OnePlus Nord Buds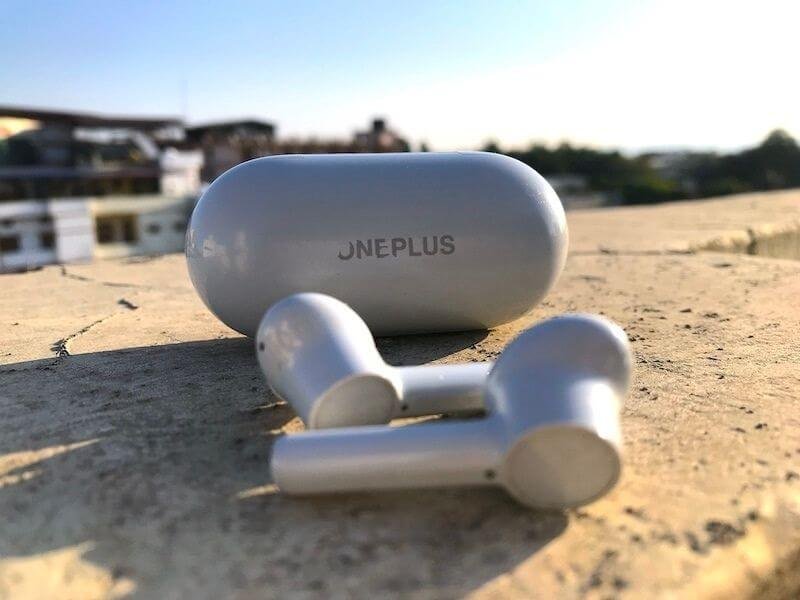 After testing four earbuds from OnePlus and more than 20 Airdopes, there are a few sets of characteristics of BoAt Airdopes and OnePlus that we've talked about below.
Also Read: Best BoAt Airdopes of 2023
#1 Call Quality
Since OnePlus earbuds start at a higher price than many BoAt Airdopes like OnePlus Node Buds for around 2500 Rupees. Hence for the price, the mic offers good quality. Only BoAt Airdopes 441 Pro can fall into the same category. You can also check out OnePlus Nord Buds CE for amazing call quality.
Well, price is not the only reason for better call quality! It's because of the dual mic setup on the earbuds along with AI Noise Reduction. This combination is great and by far the best call quality under 3000 Rs.
How good is the call quality? Some amount of background noise is blocked and the final outcome sounds sharp without feeling like overdone editing. Next to BoAt Airdopes 441 Pro, OnePlus Nord Buds feel about 40 percent better.
#2 Audio Signature
BoAt is known for its bass-heavy sound signature and it's not 100% true for all the Airdopes. On the same side, OnePlus is also targeting power users with high bass demand. After testing the OnePlus Buds Z2 and OnePlus Node Buds, we are sure "OnePlus" is ahead in the bass game.
It's not just boomy bass, it's also about the quality of low-end frequencies. Distortion-free bass is bliss but the moment weak bass kicks in, it spoils the fun. So clearly OnePlus is ahead.
Here, one should keep in mind that OnePlus Nord Buds are slightly more expensive than the BoAt Airdopes. We are not comparing OnePlus Nord Buds with BoAt Airdopes 141! So keeping the comparison fair, we stacked it up with BoAt Airdopes 441 Pro.
Here, the overall sound signature is detailed with punchy bass without detuning the treble. Whereas on Airdopes 441 Pro, the treble is detuned.
#3 App Support
There is the section where OnePlus clearly sweeps the BoAt Airdopes lineup. OnePlus Buds Z2 and OnePlus Nord Buds offer equalizer options and switch between two devices which no BoAt Airdopes provide. BoAt should really work on this. Because now BoAt also has a premium segment of Airdpoes too.
if you have a OnePlus phone, you can change the EQ directly from the Bluetooth settings for audio signatures like Bold, Bass & Serenade along with other features like single tap, double tap, long press, etc.
On a non-OnePlus Android device, you can do all that with an app called HeyMelody which is free to download. However, on iPhone, the app is available but does not support OnePlus Nord Buds at the moment.
What that means, is you can pair it just like any Bluetooth audio gear and enjoy the best possible audio quality. But you will not be able to customizable the controls & change EQ settings.
BoAt Airdopes vs OnePlus Nord Buds Which is Better?
So the above features are quite promising for OnePlus Nord Buds. Which makes these quite a tempting deal. But it's not for everybody.
if you are into extreme workouts or gymming where you need the best-in-class grip and comfort then BoAt Airdopes 441 Pro is the best option. Sure, you will not be getting the app support, but you have touch capacity controls, 2600 mAh battery backup, Insta Wake N Pair, Bluetooth 5.0, and above all tough built.
BoAt vs OnePlus Bluetooth Earphones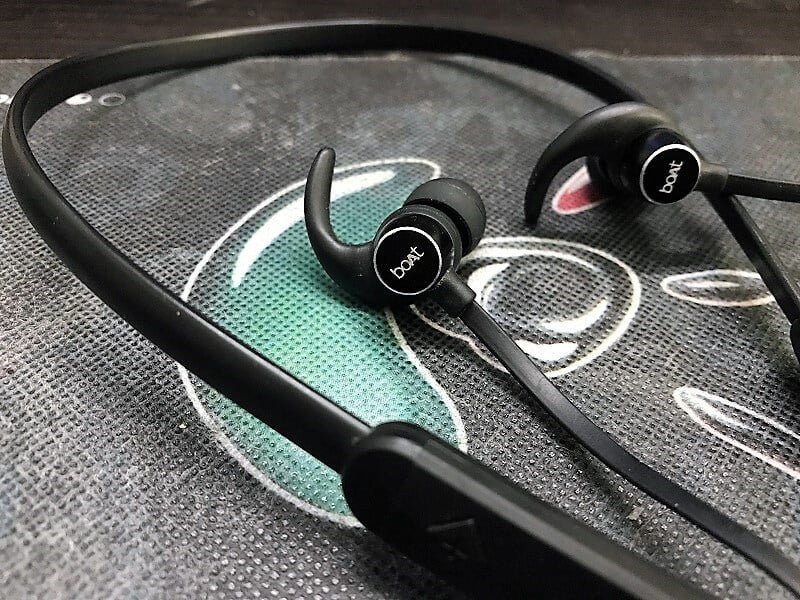 Unlike the TWS from OnePlus, are the earphones any different? Well, OnePlus needs to adapt a few things and BoAt is losing on some fronts too. Let's talk about that. Here the comparison is between the OnePlus Bullets Z2 and BoAt Rockerz 330ANC (review soon) and BoAT Rockerz 255 Pro+ (review soon) which are almost similar in price.
#1 Built Quality
Most neckbands are made of a combination of plastic and rubber and it's best as it adds more resistance from water damage. BoAt went one step ahead and added metal elements on Rockerz330ANC. You get IP55 on the OnePlus Buttets Z2, IPX4 on BoAt Rockerz 330ANC, and IPX7 on BoAt Rockerz 255+ Pro.
The built-quality neckband offered by BoAt offers the best build. We are saying this after using 3 neckbands. Whereas, OnePlus feels more plasticky. Here, we are talking about the OnePlus Bullets Z2. Don't get me wrong, it's far better than the OnePlus Nord Wired earphones.
Hence, on a scale of 10, BoAT is at 9, and OnePlus is at 8.
Both OnePlus and BoAt are durable products and can easily withstand years of use.
#2 Sound Quality
At PadhKeDekho, we don't go for the numbers instead we test out like a real user on actual music that you'll listen to on streaming apps. Here is the choice between the quality of the overall music or pure bass. It's, OnePlus that is focusing on branding as "bass-centric" but it's not.
Instead, OnePlus Buttes Z2 sounds the best overall with detailed vocals, instruments, and good bass. While BoAt is louder and offers heavy bass. Some who are bass heads should consider BoAt Rockerz 330 ANC or BoAt Rockerz 255+ Pro over the OnePlus Bullets Z2.
| Features | BoAt | OnePlus |
| --- | --- | --- |
| Bass | 9/10 | 8/10 |
| Treble | 7/10 | 8.5/10 |
| Loudness | 9/10 | 8/10 |
| Vocals | 8/10 | 9/10 |
| Clarity (Max Vol) | 8/10 | 9/10 |
| Best Deals on | Amazon | Amazon |
BoAt VS OnePlus Earbuds
#3 Call Quality
There was a time when BoAt used to offer inferior-quality mics. This statement does not mean that all the Boat products have good microphones now! We've tested more than 5 headphones, 3 neckbands, and 20+ Airdopes from BoAt. So we know not all BoAt Audio gear has a killer mic.
BoAt neckbands in this comparison; Rockerz 255+ Pro and Rockerz 330ANC pack in great microphones for calling. Before, getting my hands on I had a wild guess of the OnePlus Bullets Z2 was the better option. But listing to the call quality and microphone performance of the earphones, it was definitely BoAt which is better overall in terms of calling.
The problem with OnePlus Bullets Z2 is not a major one but it does not block the background noise like the BoAt ones. BoAt mic on 330ANC reduces the ambient noise by up to 40 percent.
#4 Device Switch
I really like the device switch feature on my OnePlus Buds Z. It adds convenience and it's hard going back to one device support audio gear. Almost instantly you can connect to the last connected device or switch to a new one.
Let's say you are listing to songs via phone and get a Zoom call on a laptop. With just a push of a button, you can switch to the other device and continue the call.
I had the same expectations from the OnePlus Bullets Z2 but unfortunately, they do not support a device switch or dual Bluetooth connection.
This is where BoAt went ahead with Rockerz 255+ Pro and Rockerz 330ANC. Here OnePlus should understand that for under 2000 Rs, there are neckbands that support dual pairing.
So if you plan for a new audio gear with dual Bluetooth connection under 2000 then stick with BoAt.
Bonus Comparison
On social accounts, many people dm us about getting a OnePlus Buds Pro or the Apple AirPods. Where did Apple come into the picture? Well, TWS can be quite confusing due to the high competition. Just like with Maruti Suzuki. My friend went to buy Wagon-r and booked Swift Dezire!
Just by increasing a few bucks tws from big brands are launched every month. Around 10,000 you can grab many TWS but the most popular choices are the OnePlus Buds Pro and Apple AirPods 2. We went with the latter, about a year ago and are still impressed with the connectivity and call quality.
Apple AirPods VS OnePlus Buds Pro
So here things get complicated. My daily driver is an Apple AirPods 2 and spends a good share of 2 weeks with the OnePlus Buds Pro, it feels like Apple is a strong nut to break for OnePlus!
To be honest, the comparison should be between Apple Airpods Pro and OnePlus Buds Pro, however, the price difference between the two doesn't justify that. But the similar prices of Apple Airpods 2 and OnePlus Buds Pro are quite appropriate. The "Pro" with OnePlus is helping to market better.
Let's talk about the differences you will face with these devices.
#1 Designed For
Many take design so lightly and then spend a good share of time returning the product and regrating design. Here let me tell you what is made for whom.
If you have got small to medium ears then Apple AirPods 2 are perfect for you. Or earbuds that come in half ear design. The ones with silicone tips are designed for people with medium to large ears. Though if you got big or medium you can pretty much wear any earbuds and experience the best of both worlds.
So choose accordingly. Visit Apple or the OnePlus store they can hook you up with the buds and test those out there. Some staff people are quite good. If they deny it, visit other stores. Or ask friends who own these.
#2 App Support
if your primary phone is not an iPhone then stay away from Apple Airpods, period. Don't get me wrong, they will work on any phone with Bluetooth but features like activating voice assistant, changing the double tap options or even ear detection will not work.
You will find apps on Play Store that can allow some features of Airpods on Android smartphones, but they are not legitimate and security can be at risk. So don't have an iPhone, stay away from Airpods!
But, if you have an Android phone, then OnePlus Buds Pro is a better product. With a Non-OnePlus Android phone, you can use a native OnePlus app called HeyMelody that allows all the customizations that a stock OnePlus device can do. So you will not be missing any features.
#3 Audio Quality
I am a bass-centric guy and the moment I used OnePlus Buds Pro I fell in love with the deep and punchy bass that AirPods can't produce. Simply because the AirPods have half ear design which doesn't make a snug fit.
If you leave aside the bass, then also the audio signature is very thumpy and full of detail. Be it vocals, instruments, or even treble. Other than bass, Apple AirPods 2 are also on the same level as Buds Pro, there is no denying it.
However, I found AirPods to be louder than the OnePlus Buds Pro which is natural as a bass-centric sound signature is designed that way. Otherwise, the bass will lose quality.
So if you are a bass head then OnePlus Buds Pro is what you are missing. Otherwise, if you have an iPhone then Airpods 2 can add great convenience and amazing call quality and I will talk about just that!
#4 Features
There is no denying, beating OnePlus Buds Pro with Apple Airpods 2 is not possible even in a dream! You pretty much get everything one can ask from an audio gear. For context, Active Noise Cancellation, Dolby Atmos, Song ID, etc to name a few!
In those 2 weeks with Buds Pro, I could not test all the features. This doesn't mean they are useless features. Rather, they add a great value to a 10000 Rupees audio gear.
It's not that you don't get many features on Apple AirPods 2. You have Hey Siri to activate voice assistant, touch controls, an H1 chip for a faster connection, in-ear detection, etc to name a few.
So either way, you will not be missing on features. But certainly, it's the OnePlus Buds Pro that takes the cake here.
OnePlus or BoAt?

There you have it, folks! This is our take on BoAt VS OnePlus Earbuds that you guys were asking about on Instagram. if you have questions, then feel free to ping us on the given below accounts. And, if this article helped in your decision making then please share it with others who might be confused between BoAt and OnePlus.
Suggested Articles!
F.A.Q
BoAt vs OnePlus Neckband Which is Better?

Both have their own advantages and drawbacks. Here, we've compared 2 BoAt neckbands with the OnePlus Bullets Z2. Click now to learn more.
BoAt or OnePlus Earbuds Which is Better?

After testing 20 BoAt Airdopes and a few OnePlus Earbuds, both are good for their prices. Better quality depends on the product. Here in this detailed comparison, we've talked about everything. Click now to learn more.
OnePlus vs BoAt Earbuds Which is Better?

Both are good brands and have a focus on audio. But which one should you buy? Here, we've compared both earbuds from the brands, and we've shared our opinion here. Click now.