Over the last two years, I have tested more than 30 earphones, headphones, earbuds, neckbands, and whatnot. The point of writing this is quite simple; Cheap vs expensive earbuds comparison. Are they actually different? If yes then how much. Should you buy a budget earbud or invest more money?
Believe it or not, on daily basis we get DMs on Insta asking about it. So should you buy 2000 or 3000 Rs earbuds or go for a premium one? That's what you will get to know in this article.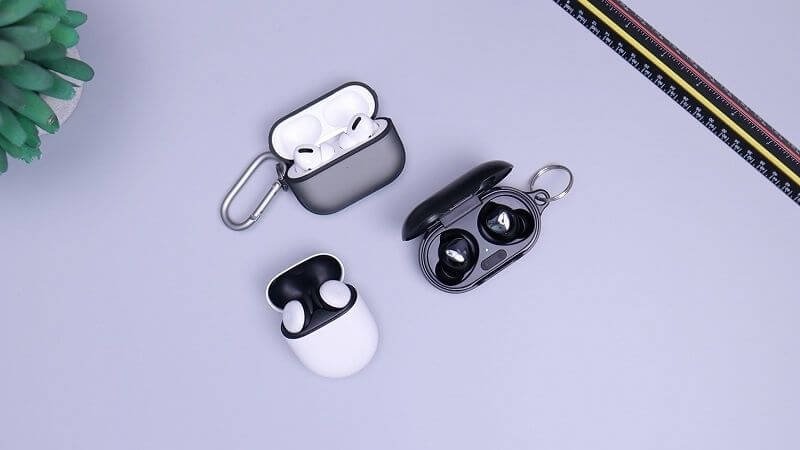 Welcome to PadhKeDekho guys! Here you will find customer-centric reviews and comparisons of products and services. We value your time hence the content you are going to read is tailored and made for the customer's needs rather than the brand's sales pitch. Do check out those reviews and comparions above. Click on those they will open in a different tab!
That being said let's start the cheap vs expensive earbuds comparison by features. In total there are going to 7 points that you should know before buying wireless earbuds in 2022!
#1 Features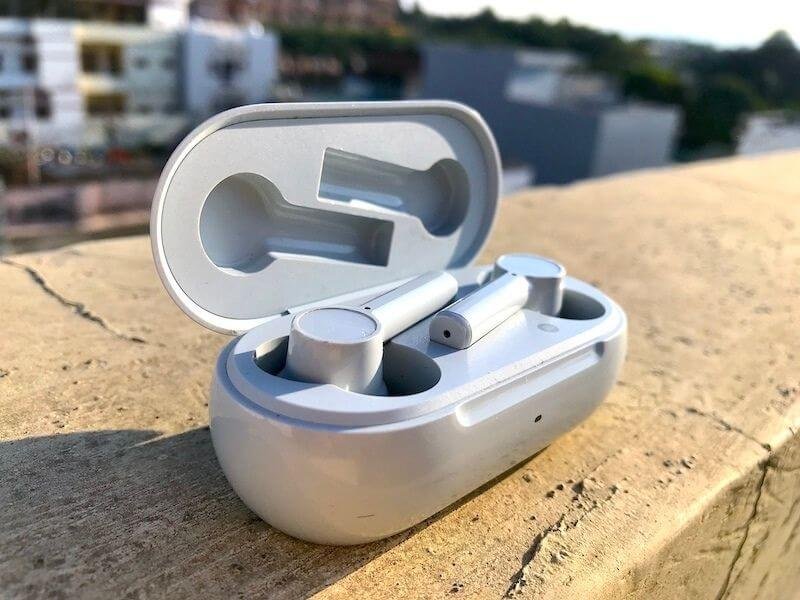 In 2022, wireless earbuds or TWS earphones have really picked up a pace. You go out and see many people ditching their headphones while traveling. It's because earbuds are good for traveling and can be worn without any discomfort for long.
As a highly competitive product, brands typical the budget ones are tossing away so many features. For e.g. having volume controls on TWS earphones is quite rare even in 2022 but Noise Buds VS103 offers the volume control feature for under 1000 Rs (review).
Nowadays, many TWS earphones come with touch controls, voice assistance, and even IPX water resistance too. So you cannot say budget earbuds have no features. For that low price, you will find great earbuds with tons of features.
But where the premium earbuds take the lead are inexpensive features like dual Bluetooth connectivity, autoplay or pause when one earbud is out of ears, Wireless charging, fast charging, app support, and so much more!
So for the price cheap earbuds are good but for the best experience, expensive earbuds will provide better value.
#2 Built Quality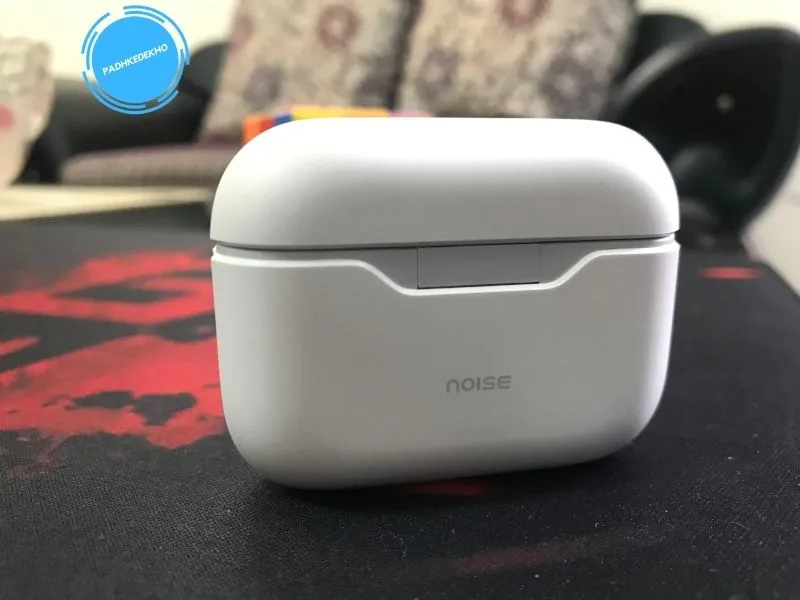 Built quality is something that budget earbud takes granted for. Either the earbud will not be durable or the carry cum charge case will break in a few falls. That's because the plastic used in cheap earbuds is not fine-grade plastic. So longevity will be an issue.
Sure, we cannot generalize all the cheap earbuds to be badly built. e.g. Noise Buds VS103, Boat Airdopes 121v2, BoAt Airdopes 141, Boat Airdopes 441, and OnePlus Buds Z2 are quite durable for many years.
For reference, I use BoAt Airdopes 121v2 (review) which is more than a year old and still manages to work gracefully. Though the carry case is not the sturdiest.
Next to these are my Apple AirPods 2 which are also equally old, so you cannot say the cheap ones offer bad built. But not all are great in terms of build. So if you are worried about your next purchase do ping us on below given social accounts we would live to help our readers. As we've used many of the popular buds.
So Premium earbuds are not expensive because of the features but built quality also plays a vital role.
#3 Seemless Connectivity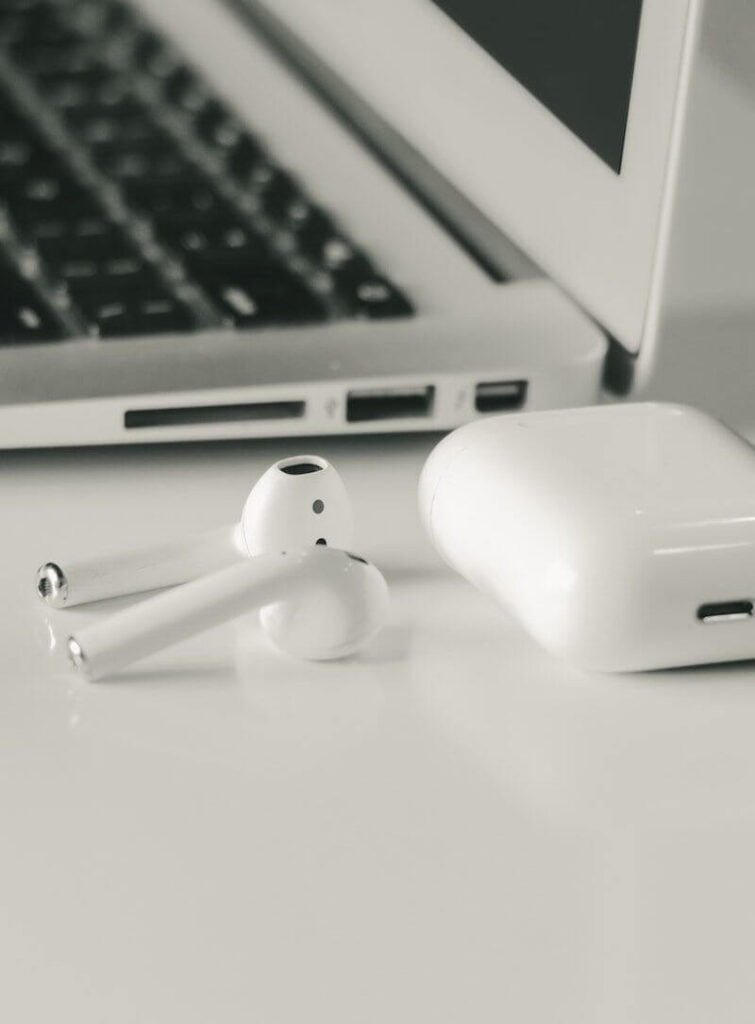 When TWS earbuds became popular in 2020, they were not very fast to connect. And after connection, they didn't have a good connection strength too. Even though many budget earbuds come with Bluetooth 5.0.
Moreover, audio breaks or distortion are more prominent. Though many earbuds have a Bluetooth range of 10 meters. The disturbance starts from 2 meters from the connected device. Be it laptop, computer, or any device this audio break was common.
Now the situation is a little better. Wireless earbuds are quite quick to connect. For e.g. BoAt has an IWP technology. Which means Insta Wake N Pair. It's very fast. The first-time pair process will take the standard time of about 5 seconds. But after making a connection and connecting the devices for the second time will be done under 3 seconds.
Sure, IWP is a proprietary feature and only a few BoAt earbuds have this feature like BoAt Airdopes 621, BoAt Airdpoes 141, etc. Hence you have to make sure whether your next earbuds have this feature or not. Otherwise, the connected devices will take 5 to 6 seconds or you have to manually go into the Bluetooth settings and make a connection.
Whereas on expensive earbuds you may find an older version of Bluetooth like 4.3 or 5.0 but the range is never an issue. Apple Airdopes 2 have Bluetooth 5.0 and a range of about 14 meters. As a result, I don't have issues while moving on a 3bhk floor without a single audio break or disconnection.
#4 Mic Performance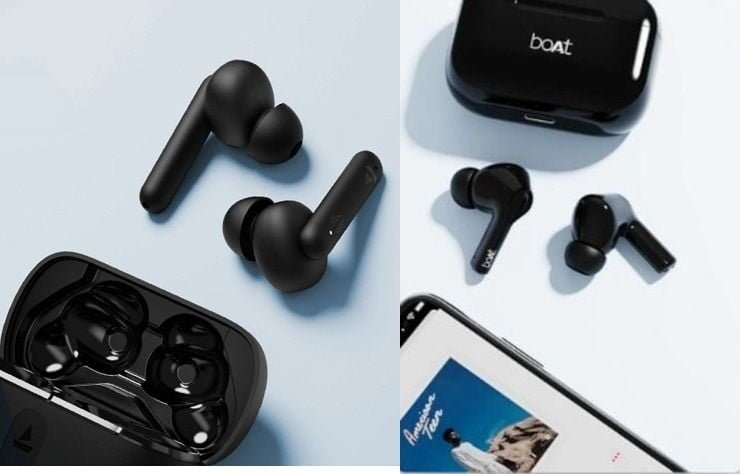 In the earlier days, the mic performance was never a deciding factor for me at least. But with the pandemic the work from home requirements made me hunt for good earbuds. I've used dozens of wireless earbuds from budget to premium segment and mic quality was improving with the money spent.
The budget wireless earbuds focus more on features as I've talked about in the features section. But premium ones keep an eye on the number of mics and their quality. so that the end-user has a seamless experience.
Wireless earbuds under 2000 have only one mic per earbud which makes a total of two mics. Whereas, earbuds like OnePlus Buds Pro have three mics per earbud. What difference does it make? Well, it's day and night.
Since the expensive TWS earbuds have Active Noise Cancellation or other background restricting mechanisms the final call quality is as good as a phone's microphone.
So if you need a good call quality from your next wireless earbuds then go for a higher number of mics on offer and noise cancellation. The ideal fit under 5000 rs will be the OnePlus Buds Z2. if you can spend a little more you can get Samsung Galaxy Buds Pro for under 7000 Rs.
As I said earlier, in hunting for good wireless earbuds, I bought many of these and sold most of them because of the weak microphones. The best one out of the lot that was seamless and worked everywhere was the Apple AirPods 2 that I got for testing and kept all the way to the second year now.
So above are my top 3 recommendations for good calling earbuds under 10000 Rs.
#5 App Support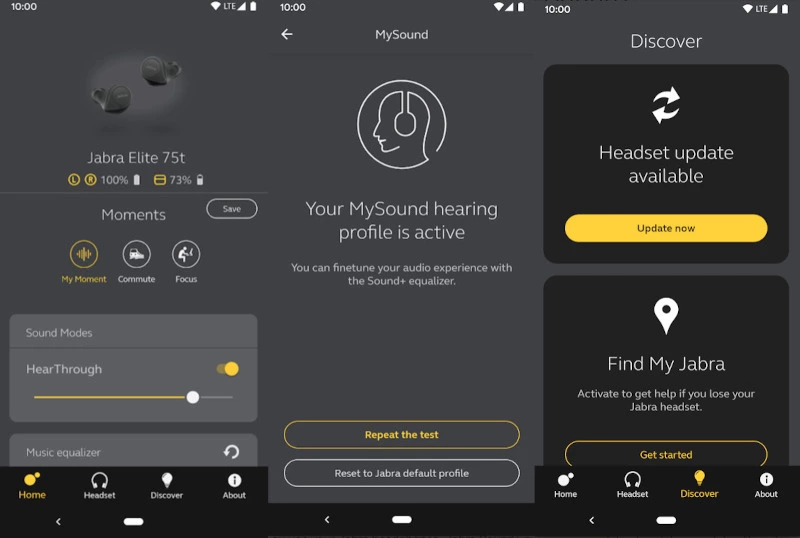 The budget earbuds are getting good on features, but they lack app support. As a result, they don't have changeable EQ presets or make a custom one as per your liking, Also they miss on Ambient noise, Active Noise Cancellation, better water resistance and so much more.
All these points are possible with native app Support. For e.g. Expensive earbuds like Jabra, Samsung, Skullcandy, or Samsung, Sony has their native apps for supported earbuds that can take advantage of the same. That's not all!
Due to the app support, brands can optimize their earbuds with software updates. This is great as new earbuds require a few updates to be as perfect as they can be.
Some apps have White noise. Which is basically a nice touch. Let's say you are on a flight and there are some disturbances like the Airplane propellers noise, people chatting while you are trying to sleep on a long flight. With the white noise, you can set your favorite ambient surround like rain, birds chirping, and whatnot so that you can divert your mind and have a good nap.
#6 Audio Quality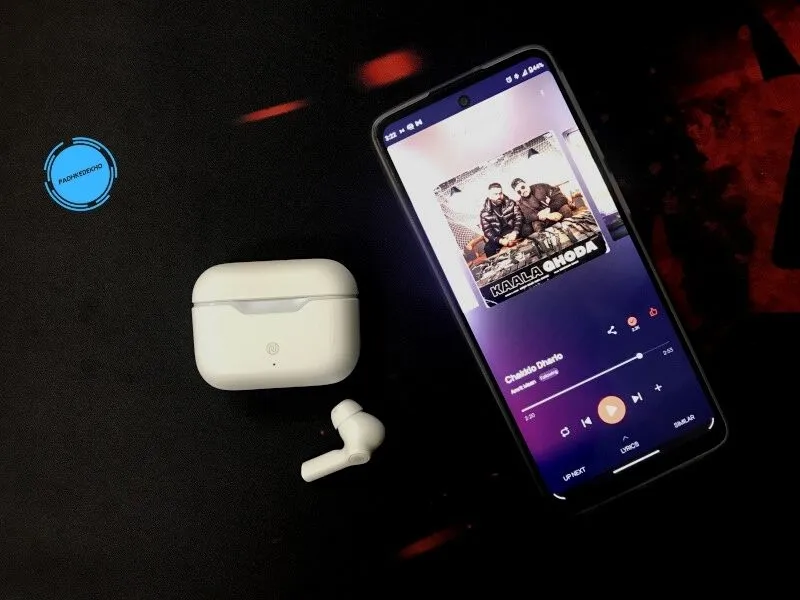 Top dollar audio is top dollar, you can't expect too much on the budget side. When I was testing budget earbuds, I also thought what is the need for premium audio gear when my purpose is getting solved while being on a budget.
The above line is partially true. Because if you have owned any of BoAt Airdopes 121v2, BoAt Airdopes 141, Airdopes 441, BoAt Airdopes 621, Mivi DuoPods A25, Noise Buds VS303, OnePlus Buds Z you can understand better. These are good tws earphones under 3000 Rs.
But can you compare these with the likes of Apple AirPods, Samsung Galaxy Buds Pro, etc other expensive buds? Yes, but it's not logical. Since the price difference doesn't justify the comparison.
The biggest difference I noticed was the detail in everything. That detail is entirely dependent on the Audio drivers used. Sorry to say, but the budget earbuds are high on numbers and low in terms of detail. Yes, you will get killer bass, and sharp vocals (talking about many 10mm audio drivers here) but the moment the bass is out of the picture, they don't offer inspiring trebles or even vocals.
Whereas most of the expensive ones don't have a base-centric profile out of the box. Sure, you can change the audio presents using the designed app of the brand or even customize it as per your need. This is great as it gives your more customizability. That's why the top dollar is the top dollar.
#7 Better Accessories
Have you seen people roaming around with Iron Man theme skin on their Apple AirPods cases? That's because there are tons of companies (not necessarily expensive ones) that primarily make fashionable or trendy cases/covers for premium earbuds.
You can search for the cases on Amazon with keywords like "<earbuds name> cases" or "<earbuds name accessories> and you will be greeted with tons of options. And after seeing the accessories for premium ones use the same filter with a budget earbud. Many of the budget ones will not have custom accessories. That's just one example, go to any local mobile shop near your place and check it yourself.
Sure this point might not be a deal-breaker for many while cheap vs expensive earbuds comparison is concerned but who would mind securing such heavy investment! Because if tws case falls, then anything can go wrong.
That's About it, Folkes!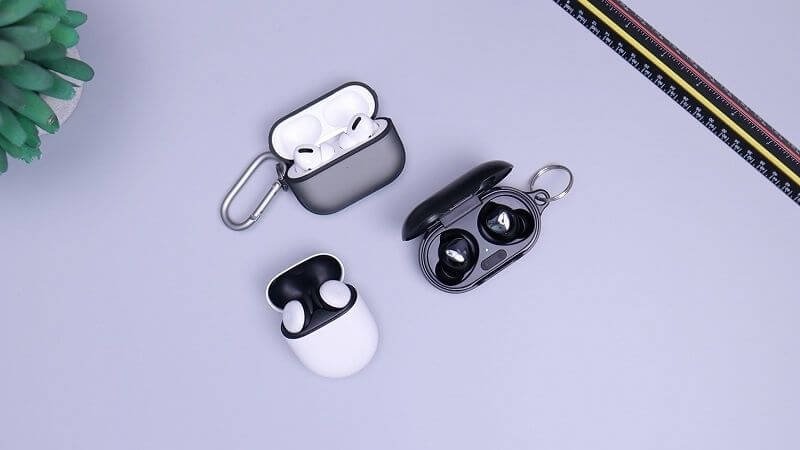 How did you find our cheap vs expensive earbuds comparison? if it was of any help then please share it with others so that they should know what to expect. Got last-minute doubts before making an order? Then please feel free to reach us on below given social accounts. We love to help our readers.
Liked the content and want to support local content? Then please use the below Amazon link to confirm your purchase. You will not be charged a single penny extra only the cost of earphones. But Amazon will give us some commission that helps us keep the website running. Thanks for being a patron!
F.A.Q
Does Expensive Earbuds Makes Sense?

Yes, expensive earbuds are totally worth the price. Be it built quality, features, app support, noise cancellation and so much more. Here we've talked about 7 points that can explain the concept better. Click now!
Why Big Brand Earbuds Are Expensive?

Big brand earbuds are expensive because there is so much put into the tiny buds. It starts with R&D, premium quality, USP, water resistance, features, app support, etc. Here we have talked about 7 differences between cheap vs expensive earbuds that you should know before making a new purchase.
Are Cheap Earbuds Bad?

No, cheap earbuds are not bad. But due to the abundance of buds present in the market, finding the great ones can be challenging. But they are totally there. One needs to be smart enough to know what is he/she looking for. Here are 7 points that you must read. Click now!