[Updated on July 18, 2023] If you have plans of upgrading to a more premium audio gear then One Plus Buds Z must have got your attention. Because under 3000 Rs, tws earphones from a brand like One Plus means a lot!
Even on PadhKeDekho, we have compared it with the likes of BoAt Airdopes 441 Pro. So is it actually worth it? Well, find it out here, in this One Plus Buds Z long term review which is written after 1 year and 5 months of rough use!
So let's get started with the review. Here you'll find all the pros & cons, built quality, sound output, grip & comfort, mic quality, battery backup, and much more!
One Plus Buds Z Pros And Cons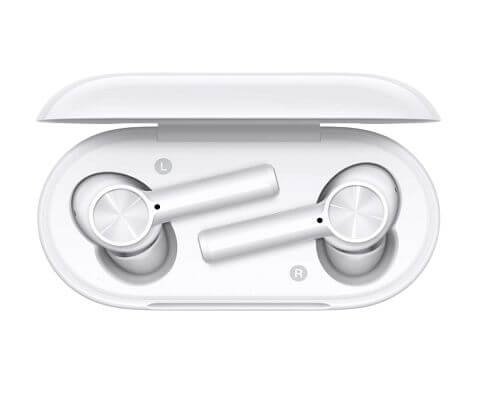 Built Quality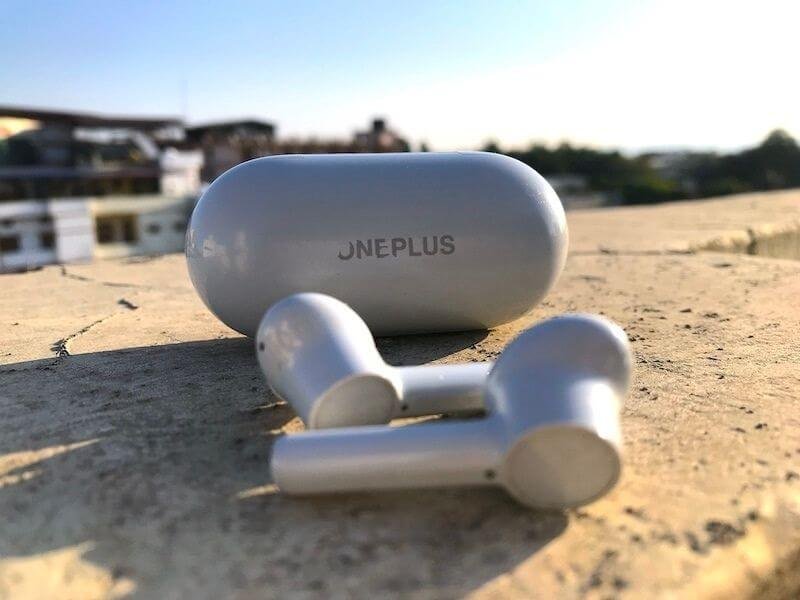 No doubt; One Plus never disappoints with the built quality and it's evident with One Plus Buds Z as well. Even in the hand or the ears, the earphones don't feel cheap. Secondly, the plastic used on the case as well as earbuds is very durable and doesn't squeak. We've used many tws earphones but were never satisfied with the carry cum charge case.
Even after 1.5 years the case still seems very rigid and other than a missing "one" from the One Plus labeling everything is fine!
Since there is no branding on the earbuds hence they still look and feel good. Yes, they are a little dirty since it's my daily driver hence it's like that! But hey, that's what you want to know!
So in terms of built quality, I don't have any issues or concerns and I am pretty sure it will last me a few more years.
Grip And Comfort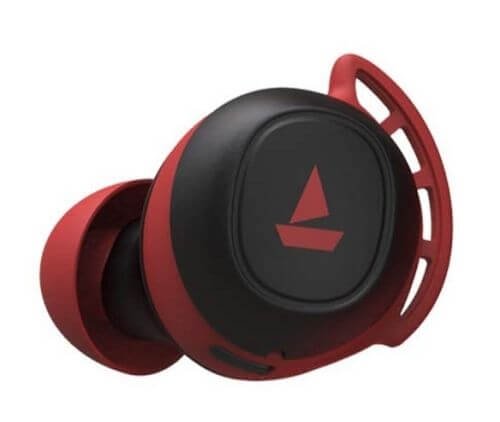 Usually, earphones or earbuds with ear hooks are the best when it comes to grip and comfort but nevertheless, the One Plus Buds Z design with the silicone ear tips actually helps in a decent grip.
In the box, you get two additional pairs of ear tips that you can choose from as per your comfort. For me though, the medium ones did the trick. If you'll go with a perfect fit, there is a very chance that the earbuds fall. It's coming from someone who does running and jogging while listening to music with these.
So if you need a tws earbuds that are good for workouts then I can easily recommend this. If you are more serious about sports, then BoAt Airdopes 441 Pro can be considered.
Read More: OnePlus Buds Z vs BoAt Airdopes 441 Pro
Sound Quality
Since this was my first audio gear from One Plus, I had a lot of expectations simply due to the brand name. After listing for about 30 minutes, I was very proud of my choice. What is so great? Well, everything!
To begin with, the bass; which is a thumping one, literally! Unlike some tws that get boomy around full volume, these don't need to be at full volume to dance to your favorite song!
Other than that, everything; be it vocals, instruments, or even vocals is well-tuned so that you will not miss your headphones.
I generally use Blaupunkt BH11 (Review) which is an over-ear wireless headphone. One Plus Buds Z is so good I prefer it over BH11 many times!
So for audio quality, One Plus has really tuned their audio drivers to the best in the industry.
Mic Test
Other than the audio quality, if you need a great microphone then One Plus Buds Z is the one you need. It's the only earphone under 3000 that has dual mics on each earbud. As a result, the end-call quality is clear and not at all robotic. Another good thing about the dual mic is the blocking of outside noise to some extent.
For the last 1 and a half years I've taken all the Zoom meetings and calls via One Plus Buds Z and never received a single complaint of bad audio quality.
So if you need a good pair of tws for calling then One Plus Buds Z is for the rescue.
Battery Backup
In this One Plus Buds Z long term review, I was not at all worried about the battery backup. why? Because it supports fast charging. Just 10 mins of charge can get around 3 hours of juice. Since I've One Plus Dash charger I can confirm that!
Secondly, on a full charge, One Plus Buds Z can be used for 3 to 5 hours. So it's good. On top of it, the carry case has a 450 mAh battery that can charge the buds for 3 to 4 hours.
After 1.5 years I haven't experienced any drop in battery backup as such. So in terms of battery, you can be less worried and enjoy more!
Should You Buy One Plus Buds Z?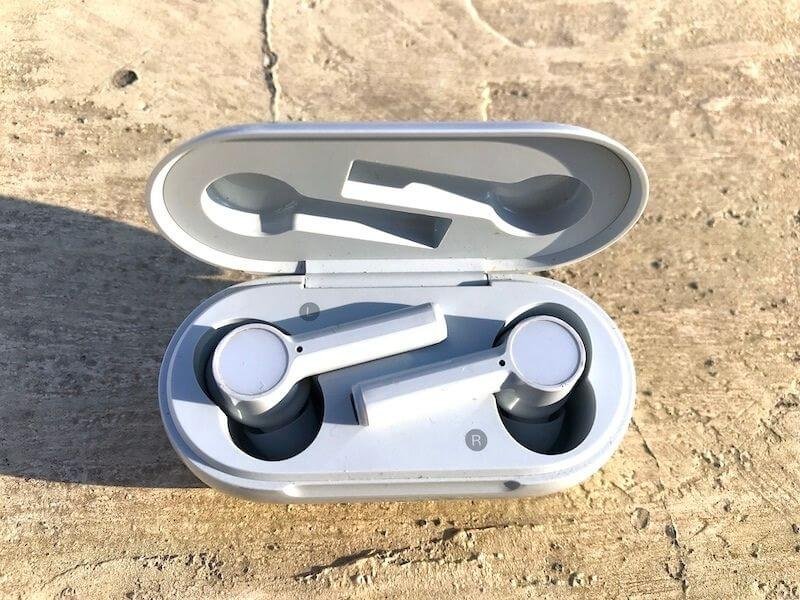 Under 3000 Rs, One Plus Buds Z is one of the best tws earphones that you need. Because it offers the best audio quality experience, great microphones for calls, and in-ear detection along with touch controls that work great.
if you own any One Plus smartphone then it's like icing on the cake. You get so many other features exclusive to OnePlus devices. Don't have a OnePlus smartphone? no worries! You can install One Plus's "Harmony" app from Google Play Store as well as App Store at no additional cost.
As far as grip and comfort go, One Plus Buds Z offers a decent grip and will not fall off easily. On top of it, you'll get IP55 water and dust resistance. Hence, if you need a pair of tws for workouts without worrying about sweat then also One Plus Buds Z takes the crown.
Due to Bluetooth 5.0, you'll experience good connectivity under 10 meters. Usually, I keep notice of a little network disconnection, but One Plus Buds Z gave me zero such disconnections.
After 1 year and 5 months, OnePlus Buds Z is working great and is in good shape even after my rough use. So One Plus Buds Z easily gets my recommendation under 3000.
There You Go, Folkes!
This was my One Plus Buds Z long term review after 1 year and 5 months. if you still have doubts or queries, then you can reach us on the below-mentioned social accounts. We love to help our readers!
If this review was of any help then do purchase One Plus Buds Z using the below Amazon button because it will help us earn some commission from Amazon at no additional cost to you. Your contribution will help us to buy products and bring more genuine and detailed reviews for readers like you.