Let's say you are looking for a good tws earphone and found great deals on BoAt Airdopes. You must be wondering, are BoAt Airdopes durable? How long can I use it? or maybe you should try other brands?
Well, we are more than qualified to answer this question as we've owned and compared 10+ BoAt Airdopes. Based on our experience we have an answer for you!
Before getting into the article, we would like to inform you that whatever you read on Padhkedekho is the feedback of our editorial team. No brand has any control over us. Our only objective is to provide you with honest and customer-centric reviews that can ultimately help you choose better products.
That being said let's get started with the 4 essential factors while choosing an Audio gear brand.
#1 Built Quality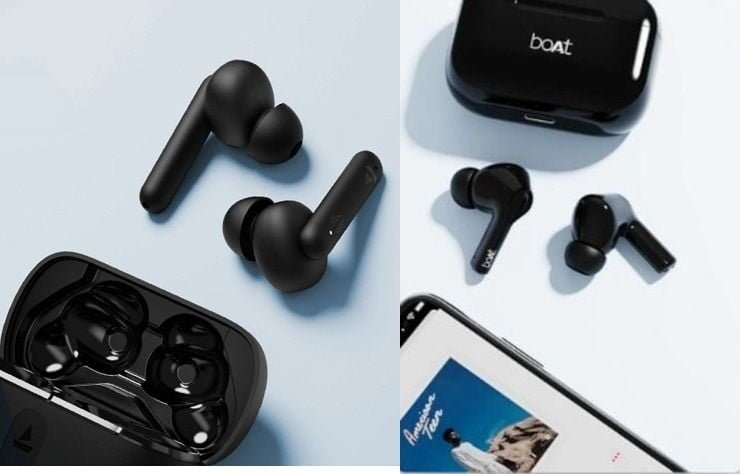 After using dozens of Airdopes like BoAt Airdopes 121v2, BoAt Airdopes 141, BoAt Airdopes 144, BoAt Airdopes 161, BoAt Airdopes 441, BoAt Airdopes 441 Pro, BoAt Airdopes 621, etc it's evident that the earbuds have good built quality. The silicone ear tips offer a good grip and are comfortable. Though the overall construction of all the above Airdopes is plastic still doesn't have any harsh or rough edges that can damage your ears.
But the ones around 1000 Rs have a slightly flimsy carry case and closing lid. For context, I will put BoAt Airdopes 121v2 here. The carry cum charge case has a little filmy lid. But this doesn't mean it's bad. I've been personally using BoAt Airdopes 121v2 (review) for a year now and it's in great condition.
So in terms of built quality, BoAt offers a good product that can be used for years.
#2 After-Sale Support?

After-sale is something that many take lightly and repent after a few months. As we love to try new brands and their products after-sale support is quite important as we are putting our hard-earned money into this.
We've owned many products from BoAt and a few needed service too. For e.g. BoAt Rockerz 255, a Bluetooth neckband that was 11 months old when we realized that the battery backup has gone down a bit. And also due to extended use, wax & gunk accumulated and damaged the net of the right Earbud.
Since it was in warranty and got service and BoAt was kind enough to replace the earphone. Since BoAt was unaware of the blog they treated us like a regular customer.
If you want to know every detail of my BoAt service experience then you can read it here. Also, there's a procedure to get service. Hence do check that out too. Don't worry, it will open in a new tab. So read this and then switch to the other one.
Not just that, one of our readers, had an issue with low volume with BoAt Stone 200 speaker in Dehradun. BoAt replaced that too within a week when the Second wave of Covid-19 was still going.
If you are in big cities like Delhi or Chandigarh, then you can experience great service. But in small cities or when the service center is in a different city you have to keep your patience.
Hence in terms of service, BoAt will not disappoint.
# 3Trust on Products
Let's say you are buying a new car and you are getting 5 year and 1 lakh kilometers warranty. How does it feel? It will certainly feel great. This not only benefits the customer but also shows the trust that the brand has in its products. Psst… that's how a brand retains itself.
In the same way, you can find a diverse range of Apple-certified MFI cables under 2000 Rs. But BoAt gives a 2-year "no-question ask" warranty on BoAt LTG500 cable (review).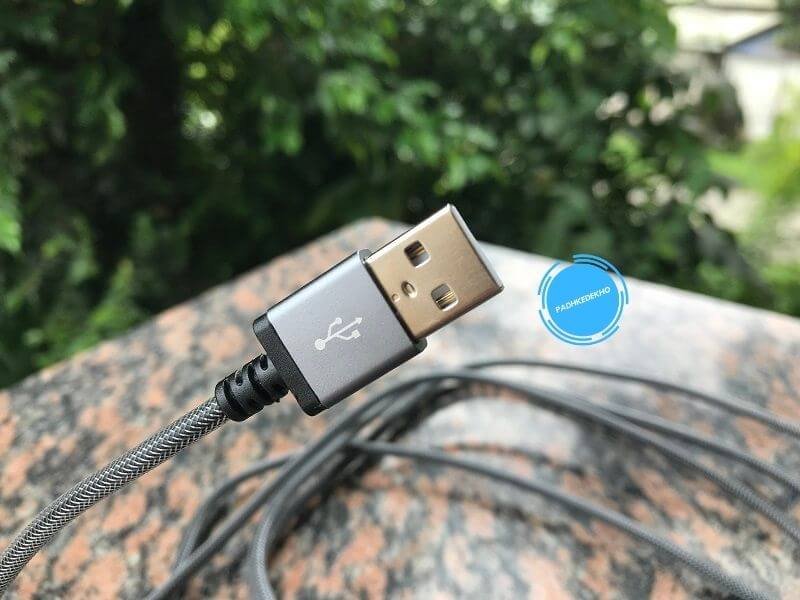 Even AmazonBasics give 1 years warranty. So longer warranty means an extended period of peace of mind. That's how customers also gain trust in the brand and in the other products in the line-up.
#4 Social Presence
It can be very frustrating when any brand's service station stops picking up calls. It's that time when a customer starts to worry and feels "victim" and knocking on the doors of consumer court or perhaps Twitter! if you can relate this to any other brand, then don't worry BoAt is very different.
When I had an issue with boAt I didn't take the Twitter route as I wanted to act like a regular non-techy customer. But even if you go and read tweets and replies from the brand, you will see all the tweets even how bad they are within a day.
Some brands just have a Twitter account to show the public that we are online but never revert to your queries and complaints. Here's an example of Mivi support. Even today, I have not received a revert even though the earbuds are back and working fine.
My service experience with Mivi was a roller coaster ride even then I recommend their products as service is something that gets changed with feedback. If you want to live the thiller moments read the detailed service experience here.
For us, a brand's social presence is very important and if a brand is active on Twitter it means "they care" for the customers.
I personally know some readers who are introverts who cant talk to customer service. For those people, Twitter is a platform where they can directly reach out to a team that is quick and gets the query resolved as soon as possible.
BoAt is among the brands that we can recommend to our readers of social presence means a lot to you.
Wrapping up
There you have it, folks! After using more than 10 BoAt Airdopes we can recommend you buy BoAt Airdopes. So to answer the question, are BoAt Airdopes durable? Then yes, BoAt Airdopes are quite durable and can be used for many years. Since all the ones we own are around 1 year old and are working fine. Thus, we can confidently say for about 2 years you are good to go with BoAt Airdopes.
If you want to know which one we have bought and used then you can find those in the reviews & comparisons sections. Got queries about any Airdopes? Then feel free to reach us on any social account below. We love to help our readers!
Liked the content and want to support local content? Then please use the below Amazon link to confirm your purchase. You will not be charged a single penny extra only the cost of earphones. But Amazon will give us some commission that helps us keep the website running. Thanks for being a patron!
F.A.Q
Are BoAt Airdopes Long Lasting?

We've been using BoAt Airdopes 121v2 that's about 1 year and a few months old. So far it's going well. Hence to answer the question, Yes, BoAt Airdopes are long-lasting.
How Long Do BoAt Airdopes Last?

We test the durability of a brand with its base model. With that said, our BoAt Airdopes 121v2 are going above 1.4 months now. So, I am hoping it will last at least 2 years.
How Is The Quality of BoAt Airdopes?

We've tested 10+ BoAt Airdopes and all seem to have suitable built quality. The inferior one we used was Airdopes 121v2 still it has crossed 1-year ownership with rough use.