Sony ZX110A and 310AP are the best choices from Sony under 1000 Rupees and getting confused among them before buying is acceptable. Even we had to go through this. After using these wired headphones we have concluded our comparison. And this is what we have to say. Therefore, this Sony ZX110A vs 310AP comparison is going to be quite important for you.
Update: Both Sony Headphones are available at a heavy discount on Amazon's Great Freedom Festival sale. Click now to check out the deals!
Here at PadhKeDekho, we have done multiple headphones and earphone comparisons. If you are interested you can check those out too. These comparison articles are written after using the products for a while, or feedback from customers, and some technical specs provided by the manufactures. So as you should know what to expect from your next purchase before buying it!
So where would you like to put your stacks in Sony MDR ZX110A and MDR ZX 310-AP comparison? Done, made your choice! Let's find out who will win!
Sony 310AP vs ZX110A Comparison
We are going to compare both the headphones on the basis of differences, pros/cons, built quality, look and feel, audio quality, audio leak, noise cancellation, and mic performance. Therefore, to save your time, clicking on any of the prior links will take you to the particular section of the article. However, we would recommend checking out the complete comparison because some things can be the deal maker or breaker for you!
That being said let's start the Sony ZX110A Vs 310AP Comparison with the major differences and then the rest of the above-mentioned features and details.
Sony MDR ZX310 vs MDR-ZX110 Differences
Have you now selected your favorite yet? ok, keep it with you, and let's check out the primary factors in detail for a better understanding. Let's start with their pros and cons.
Sony 310AP Pros and Cons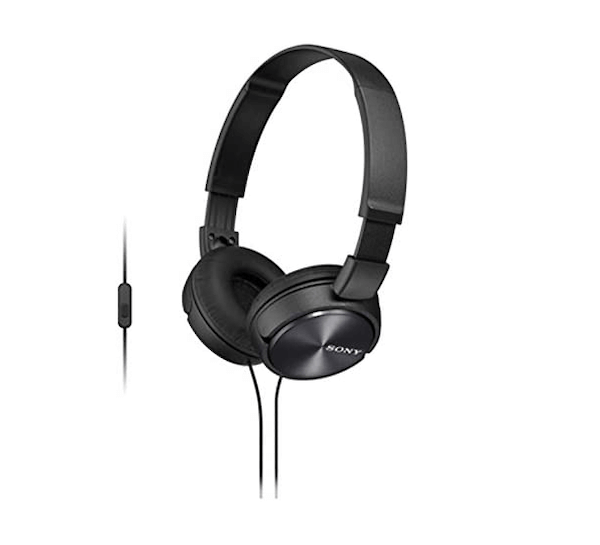 Sony ZX110A Pros and Cons
Sony ZX310AP and ZX110A Built Quality Comparison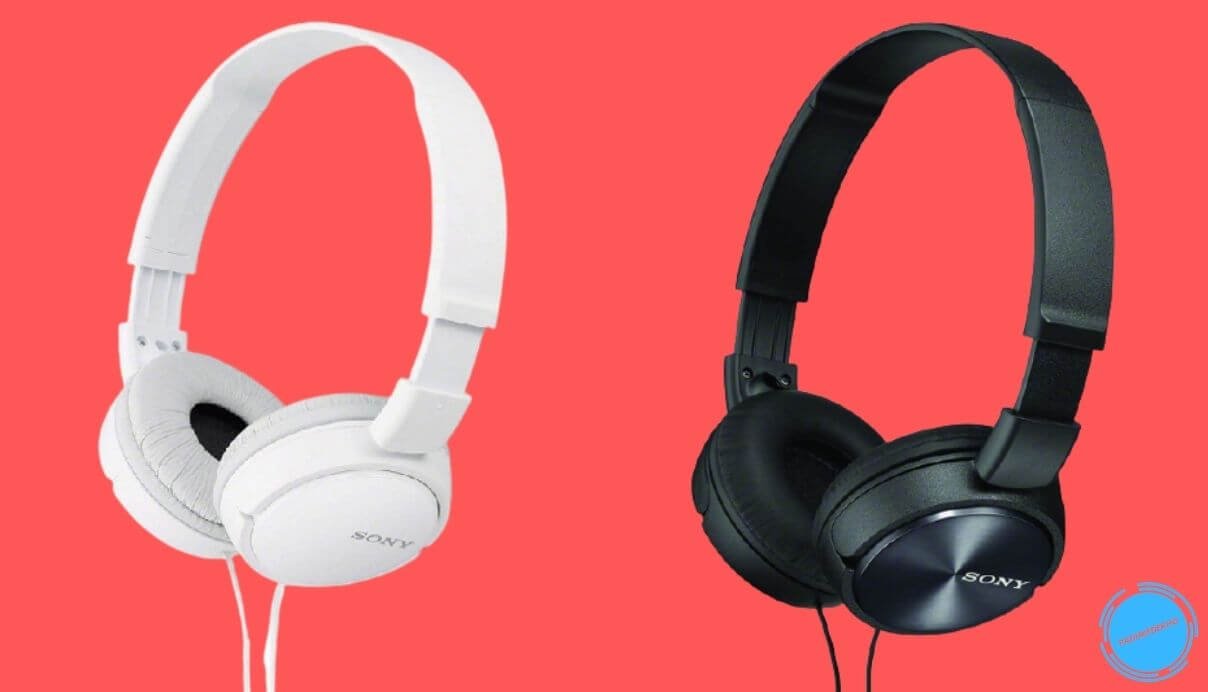 Sony ZX110A definitely feels like an entry-level wired headphone. Especially with the earcups. The mechanism of rotating or precisely the "hinges" that hold the earcups are very weak. It seems like they will crack within a few months. So you have to be extra careful when adjusting it to your head size. Though the headband feels sturdy.
If we talk about comfort then earcups play a major role. In the first look, it seems like less form or cushioning is used by Sony for cost-cutting. But the fabric on the earcups is made up of breathable material that prevents sweating in/around the ears after continuous use. Therefore, if you need a headphone that can easily be worn for 4 or even 5 hours then Sony ZX110A is the way to go!
On the other hand, Sony 310AP is definitely stronger near the earcups, and overall built quality is much better than ZX110A. Even though it also has a plastic headband adjuster, but the difference in quality is quite apparent. However, the ear cup fabric misses 310AP's breathable material. Hence in terms of comfort, it is ZX110A that leaps ahead. Don't get us wrong, the 310AP is also good but after wearing them for hours sweat will be there. This can be a deal-breaker for you, but not for us!
Sony ZX110A Vs MDR-ZX310AP Look And Feel
For most people look and feel is the primary factor for considering a new headphone. Good news for those customers as both of the headphones here offer a great look and feel. ZX110A is more inclined towards people who want their headphones to blend in with the clothes be it formals or informal. For that, Sony has offered ZX110 in two colors; Black, White.
Whereas, 310AP is for those who aim for a flashy headphone that should pop up and add colors to your life! It is available in 3 breathtaking colors like Blue, Black, and Red! These colors will look good with casual clothing. On the ear cushions, you will get Sony branding and the rest will be the shiny colored plastic of your choice.
For us, we liked the look and design of the Sony 310AP especially the Black color shade. However, going with black will never go wrong for someone looking for office purposes.
Sony 310AP vs ZX110A Audio Quality Test
Both of the headphones offer 30 MM audio drivers. So the audio quality will be the same? No! That's not how it goes. In the audio quality test, we have a clear winner and it is Sony 310AP with flying colors! Why? Because it handles everything quite well be it vocals, instruments, bass, treble, and even loudness. It is almost at par with boAt Bassheads 900 (though slightly less bass and loudness). But between Sony ZX110A and 310AP, we will pick the latter every time.
With ZX110A things are quite good with audio and instruments. So if you like classical or heavy vocal songs or podcasts you will have a good time. But when bass will kick in you will be left desired for more. It goes the same with loudness. You will keep on checking the volume even if it is at 100 percent.
Noise Cancellation And Audio Leak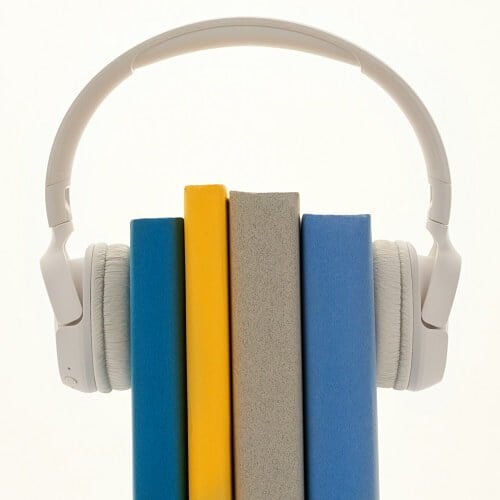 The built quality of cushions or fabric is also quite responsible for audio leaks and noise cancellation. Since Sony ZX110A uses breathable material for more comfort. It lets the noise or ambient sounds around your neighboring break-in and mix with the audio getting produced from the headphone. As a result, the audio experience gets diminishes. Whereas, Sony 310AP uses more solid construction so it does better noise cancellation.
The audio leak is a problem faced mostly by headphone users. If you don't know audio leak is an issue when audio from the headphones mix the ambient atmosphere around you. So people in your close proximity like travelers next to you in bus or metro can hear what you are listing and can disturb them. This concern is more prominent in Sony ZX110A. Or in other words, the audio proofing is not good on MDR ZX110A.
To avoid this matter you can reduce the volume to 80 percent or buy 310AP instead of ZX110A! Thus in terms of noise cancellation and audio leak, Sony 310AP takes the major lead here.
If you want to grasp more knowledge about types of noise cancellations or audio leaks and cures then you can check out this article it can be of great help.
Read More
Mic Test
Sony entry-level headphone ZX110A doesn't come with a mic so it simply makes 310AP the ideal choice for someone who is looking for a headphone with a mic. But how does it work? Can Sony 310AP be used for work from home? Yes, it can easily take care of your WFH needs.
While we were comparing Sony 310AP with boAt Bassheads 900 it was the microphone of 310AP that helped win the completion in mic test. It is remarkably good even indoors and outdoors. The best part about the microphone is it captures good details and diminishes the background noise to some extent.
Under 1000 rupees we think this is the best headphone for WFH without a doubt.
So Should You Buy Sony ZX110A Or 310AP?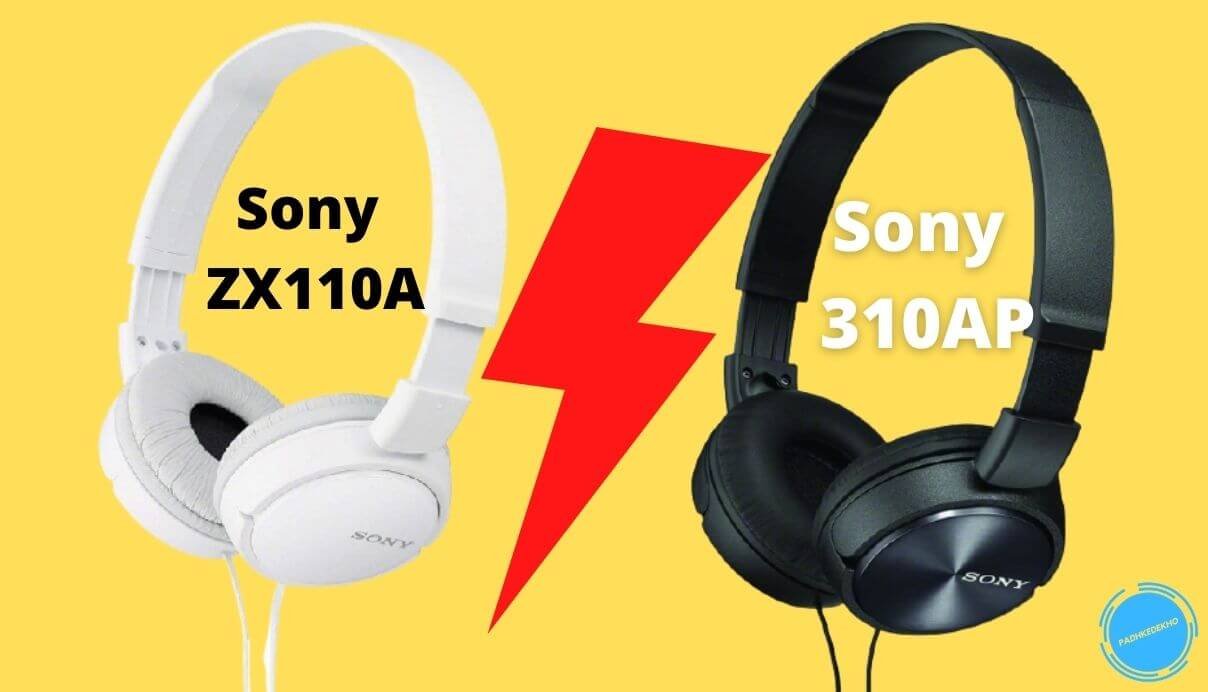 Let us put the obvious factor on the top. If you need a headphone for calling or WFH then Sony 310AP is the only headphone you need under 1000 Rupees period. Need more professional audio quality then you can go with Infinity Glide 501. You can learn more about it by checking our long terms review below.
Read More: Best Wireless Headphone For Work From Home
For different audiences, these handphones do their best. if we talk about Sony ZX110A it is a sweet spot for someone who needs to listen to ebooks or podcasts for hours. It is super comfortable. But it lacks bass, loudness, and noise cancellation. Without forgetting, it misses on a microphone. These letdowns can be important for you. If it is then go ahead with Sony 310AP without giving any other thought.
With Sony 310AP you are just not getting better audio quality, built quality, and noise cancellation but also a trendy and modern-looking headphone. All this and a top-class microphone for calling and work from home for under 1000 Rupees.
So all in all, both of the headphones offer the best value to their price range. Keeping in mind a product from a brand like Sony which is quite a reputation in India. It is safe to go with any of the two. Just make sure what you need and check out the conclusion again if you have to.
There You Have It, Folks!
It was our Sony 310AP vs ZX110A comparison. If you found it helpful then, please support us buying any of the headphones from the below Flipkart links. By that, you will help us to keep the website running. As well as motivate us to bring interesting articles like this at no cost to you! Thanks for being a patron!
If you have any issues or queries then please reach us out at PadhKeDekho's Twitter, Facebook, and Instagram. We would love to help! Thanks for taking out your time in reading our Sony budget headphones comparison! Please press the red bell icon on the left as we would love to have you around!
Just like the above article, we share our 2 cents in the form of reviews, tips & tricks, comparisons and opinions so do check out those articles. And if you liked the content do share it with your friends and family! Thanks, we will see you at the next one!
FAQ
Best Sony Headphone Under 1000 Rupees?
Under 1000 Rupees you can either buy Sony ZX110A or 310AP. We have compared both of them on the basis of built quality, audio quality, noise cancellation, and audio leak. So do check our article, before pressing the buy now button!
Which Is Better Sony ZX110A or 310AP?
Sony 310AP is far better than ZX110A or MDR-ZX110A. To know more, check the article for a detailed comparison.
Are Sony Headphones With It?
Yes, they are worth it. But some of the headphones need a second look before buying. We have compared two of the best-selling headphones for under 1000 Rupees. Click Now To Learn More!