[Updated on 6 Nov 2022] OnePlus Buds Z are no longer available. You can either buy the OnePlus Buds Z2 or BoAt Airdopes 441 Pro both are amazing audio gear. if you wish to save some money and want a better compatible audio gear then BoAt Airdopes 441 Pro is the better deal. But if you already have the latest OnePlus smartphone then OnePlus Buds Z2. But if you are going for a pre-owned OnePlus Buds Z then keep on reading the article. Back to the article. OnePlus Buds Z vs BoAt Airdopes 441 comparison is the most asked question. We recently compared OnePlus Buds Z with the BoAt Airdopes 441 Pro model.
In this article, we are going to compare the lower variant of BoAt Airdopes 441 with the OnePlus Buds Z. This comparison becomes interesting as the price difference is 1000 Rs plus both offer quite existing features. So should you buy Airdopes 441 or invest more in the OnePlus Buds Z2? if that's on your mind, then you are at the right spot!
This detailed OnePlus Buds Z vs BoAt Airdopes 441 comparison will be of great help. We are writing this after using them for a month now.
At PadhKeDekho, we have reviewed and compared numerous headphones, earphones, and tws earbuds that you can check out. Our only objective is to guide our readers to choose better. Some links on this page will be Amazon affiliate links. Buying anything using those will help us earn some commission at no cost to you!
But this doesn't change our review of any product. Good or bad, we are helping to let you know the actual status. So that being said, welcome to PadhKeDekho, and let's kick things off with our ratings.
OnePlus Buds Z Vs BoAt Airdopes 441 Comparison
Pros And Cons
1. OnePlus Buds Z Pros & Cons
2. BoAt Airdopes 441 Pro (Pros & Cons)
Built Quality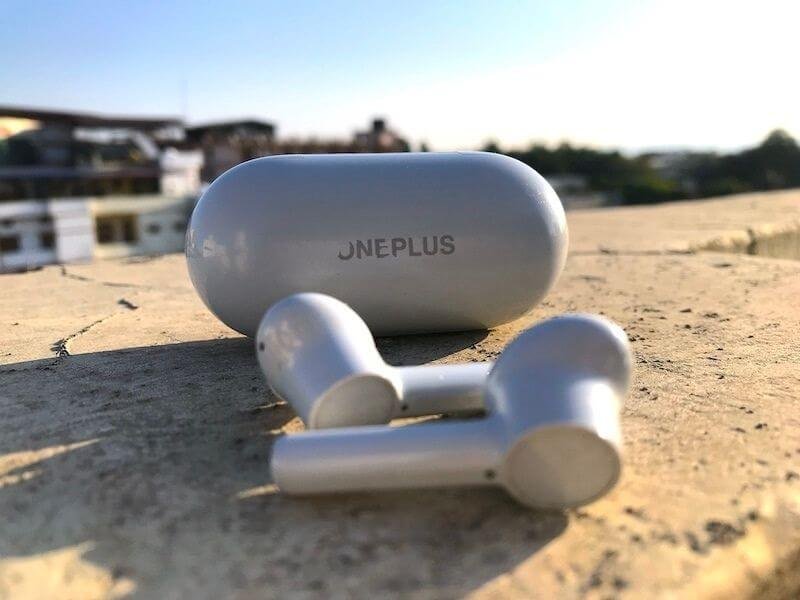 If you are worried about built quality then ask that thought to leave your mind, as both the tws earphones have great built quality!
Even though one is a top-of-the-line earphone from BoAt while OnePlus Buds Z is an entry-level model.
The story is the same for the charging case. Both are quite durable and can easily withstand a few falls (unofficially tested).
But where the OnePlus Buds Z takes the lead is in terms of the looks of the outer case. The case feels more premium while seating next to BoAt Airdopes 441.
So in terms of build quality, you will not be disappointed with any of these. But if you need more premium-looking earbuds and a carry case then OnePlus Buds Z is better.
Comfort And Grip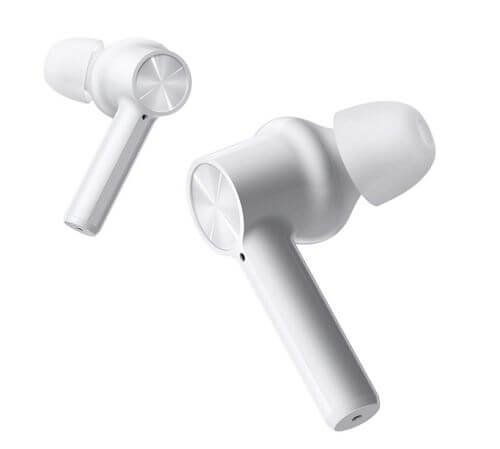 On daily basis, we keep on switching earphones or headphones before making a statement and we all agree to what we are going to write.
Both are very comfortable and you can easily wear them for hours without feeling any pain or discomfort. All you need is a perfect fit thanks to the additional ear tips in the box of both.
But in terms of grip, BoAt Airdopes 441 takes the lead. Due to the ear hooks, Airdopes 441 makes a strong and sturdy grip. Hence if you plan to do workouts or run then BoAt Airdopes 441 will be better.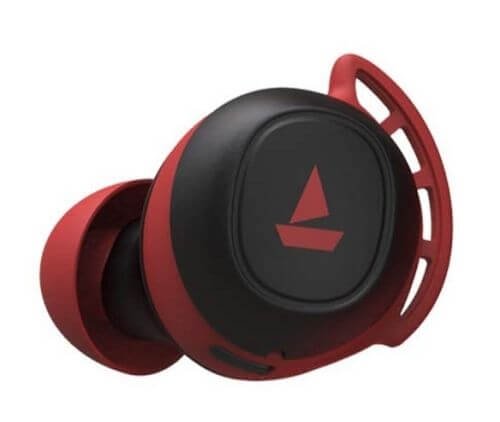 We did quite a few runs and intense workouts with OnePlus Buds Z and they didn't fall even once. But they certainly got loose and readjustment was needed.
So in terms of comfort, both are great and you are going to have no complaints in this department.
But for the best grip under extreme workouts, going with BoAt Airdopes 441 will be a better choice.
Features
When it comes to features usually there is not much to talk about in the budget or entry-level category of tws earphones. But in this OnePlus Buds Z vs BoAt Airdopes 441 comparison there are quite a few features that you should know about! These can make or break your deal!
Let's begin with BoAt Airdopes 441. Unlike other budget Airdopes that have physical buttons, BoAt has given touch controls on both earbuds. This is certainly a nice touch, considering the price difference is around 800-1000 Rs (Keeping Airdopes 121v2 in mind).
Insta Wake N Pair is BoAt attempt to connect the Airdopes as soon as they are out of the carry case. This works best if you have earlier connected with a device and it's in range.
The connection is so quick that the moment they are out of the case and in your ears they would have formed a connection.
Another interesting feature, if you will opt for BoAt Airdopes 441 pro, is a 2600 mAh battery. The carry case is capable enough to charge your smartphone in case of an emergency. We have tried charging iPhone 7 and can easily work as a power bank to some extent.
Whereas OnePlus has done things quite differently. To begin with, you get in-ear detection. This helps to pause or play the song as soon as one or both earbuds are out of the ears. This is a feature that you can see on top-end earbuds.
Secondly, it also offers touch controls like BoAt Airdopes 441. About the touch controls, you can edit those as per your liking!
If you need to connect two devices you can do that via Quick Connect. All you need is to press and hold any touch control of any earbud for 3 seconds.
The feature list doesn't end here! If you have a OnePlus smartphone (6 or above) then you can customize the controls, equalizer options and so much more. All of this is possible on any none OnePlus smartphone using the Harmony app (Android/iOS).
So OnePlus Buds Z vs BoAt Airdopes 441, in terms of sheer features, the OnePlus Buds Z takes the bigger pie of the cake!
But Airdopes 441 features and a price tag that is quite lower than Buds Z make an impressive deal. One point to remember is that all features are available on any smartphone without needing an app is quite good.
Both earbuds offer very different features from each other hence you have to figure out which one you value more.
Sound Test
While doing the audio test for both earphones we did use several playlists that contain a wide range of songs from deep bass, high vocals and so much more!
After though testing, we found the audio quality on both earbuds as between good and great. The similarities follow with distortion-free music at full volume, nice vocals, and treble that is not suppressed via generated bass. These are more natural-sounding earbuds and you can enjoy all types of songs and movies out of the box.
But there are a few differences, that can be the deal maker or breaker for you.
To begin with, BoAt Airdopes 441 next to the OnePlus Buds Z losses on loudness. Secondly, the bass is not as punchy as Buds Z.
if the two points affect you then going with the OnePlus Buds Z is a better call. Even if you upgrade to Airdopes 441 Pro the story is still the same.
So in the OnePlus Buds Z vs BoAt Airdopes 441 audio test we would rank Airdopes 441 as 8.5 and 9/10 to Buds Z.
Call Quality
Due to the current work-from-home situation, call quality via headphones and earphones is at its peak now.
In BoAt Airdopes 441 vs OnePlus Buds Z calls quality test, we have tried taking calls on various locations like outdoors, indoors, weekend vegetable markets and so many other places just to provide better feedback.
The good news is, both can take pretty good calls indoors. However, outdoors BoAt Airdopes 441 tends to capture more background noise. This is not the case with the OnePlus Buds Z.
Under 2000 Rs, BoAt Airdopes 441 has by far the best microphone. It loses marks next to OnePlus Buds Z which is more expensive. 
Be it indoors, or outdoors OnePlus Buds Z does a very good job while restricting the surrounding noise to some extent. This is only possible due to dual microphones on both earbuds.
This helps the microphones to focus more on your voice than the ambient noise. This is quite interesting as OnePlus has not mentioned it anywhere about noise canceling on these earbuds.
So in BoAt Airdopes 441 vs OnePlus Buds Z call quality test, we will go with the OnePlus Buds Z for being a better overall performer.
Battery Backup
OnePlus Buds Z comes with 450 mAh of battery case while the Buds themselves have 40 mAh each. It can be used for 3 to 5 hours on a stretch depending upon the volume.
This 450 mAh battery can produce a maximum backup of 20 hours. Which is great. The icing on the case supports fast charging. 10 mins of charge can give you around 3 hours of juice. Which makes the whole deal sweeter!
Whereas the regular BoAt Airdopes 441 comes with a 500 mAh battery and each earbud has 43 mAh on offer. Airdopes 441 can pump songs for about 5 hours which is quite similar to the OnePlus Buds Z.
Unfortunately, BoAt Airdopes 441 does not support fast charging. Hence you can completely change the carry case normally in around 2 hours depending upon the charger.
But things get interesting with BoAt Airdopes 441 Pro, 2600 mAh battery! This will give a similar battery backup like 441 but it can also charge your smartphone in case of emergency.
So under the battery department, you have to figure out what matters most to you. Is it the fast charging? or the possibility to charge your smartphone in case of an emergency.
OnePlus Buds Z Vs BoAt Airdopes 441 Which is Better?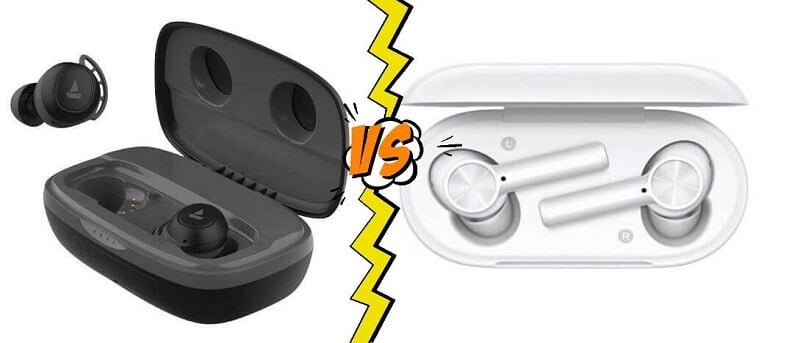 Both are very different from each other… Hence selecting one above the other will not be like doing justice. Hence we are going to break our experience for better and easy understanding.
If you are into gymming or professional workouts then we would recommend BoAt Airdopes 441. Simply because of the ear hooks.
Are you concerned about features? Then again we would say go with the OnePlus Buds Z takes a major leap here. For e.g. in-ear detection, Adobe atmos audio profiles, editable buttons on earbuds, etc.
Perhaps you need a tws earphones for better work from home? The OnePlus Buds Z is ahead with dual microphones on both earbuds.
As far as audio is concerned, then you will get great sound quality on both earphones. But with a deep and more powerful bass, and loudness, the OnePlus Buds Z takes the trophy.
If the battery is what matters the most to you then you will be good to go with any. But to take things a few notches above you can consider BoAt Airdopes 441 Pro and go as long as 150 hours or around 7 days without looking for the charger!
This makes it quite essential if you like to wander outside for trekking and music is your gateway.
Other than that, both are great pairs of tws earphones and are surely worth the money. Keeping in mind the price difference of about 1000 Rs BoAt Airdopes 441 is a more value-for-money choice.
So if you are tight on the budget, then Airdopes 441 is simply the best under 2000 Rupees, and there no denying that. But if you can stretch a little, the OnePlus Buds Z offers even more features, audio quality, and mic output.
There You Go, Guys!
We have shared our experience and detailed comparison based on most of the scenarios that can be a deal maker or breaker for you for both headphones.
We hope this OnePlus Buds Z vs BoAt Airdopes 441 comparison would be of any help in your decision-making!
If you have doubts or questions then do comment below or reach us out on the below social accounts we would love to help you out!
Thanks for reading the OnePlus Buds Z vs BoAt Airdopes 441 comparison! We hope to see you at the next one! Till then take care and stay safe…