[Updated on 2 Dec 2022] OnePlus Buds Z is discontinued and a new feature-packed OnePlus Buds Z2 is available. if your budget allows, you should check out the Buds Z2. It's by far the best TWS under 5000 Rs, However, if you are planning to buy a refurbished one, then this article is going to be quite helpful.
BoAt Airdopes 441 Pro vs OnePlus Buds Z Which is better? I don't have a OnePlus phone will it still connect with my Samsung phone? Should I buy OnePlus Buds Z or BoAt Airdopes 441 Pro? BoAt Airdopes vs One Plus Buds which is worthy of my money? If these questions affect you then you are in the right spot! As we have used both of them extensively we know which is better!
Here at PadhKeDekho, we have reviewed and compared so many headphones and earphones. And after using a device we share our review which is customer-centric as one would have the first experience with the product.
We not only compare the earphones on the basis of written technical specs but how the product behaves on a regular day. So this BoAt Airdopes 441 Pro vs OnePlus Buds Z comparison is going to be very important for you.
Therefore, without anything else, let's begin the comparison with PadhKeDekho's rating!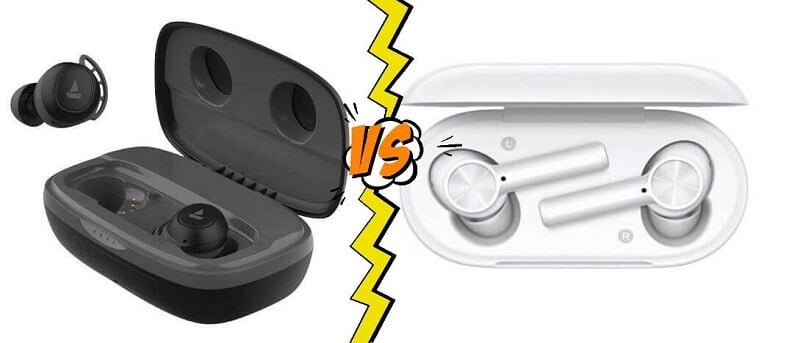 Pros And Cons
1. BoAt Airdopes 441 Pro (Pros And Cons)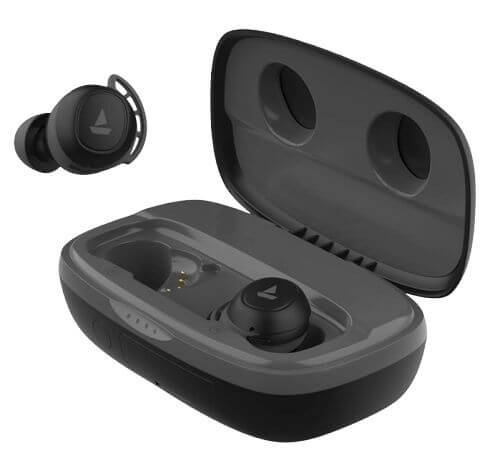 2. OnePlus Buds Z Pros And Cons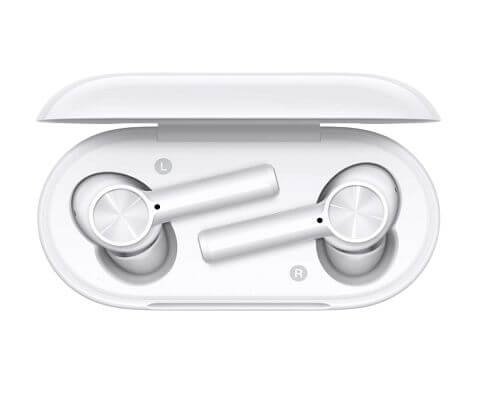 BoAt Airdopes 441 Pro Vs OnePlus Buds Z – Key Differences
Built Quality
We have used a few BoAt TWS earphones like BoAt Airdopes 121v2, BoAt Airdopes 131 but BoAt Rockerz 441 Pro is simply the best BoAt TWS we have ever tasted! It seems sturdy in the hands, and the earbuds are also strong and very soft while putting in or taking them out.
The charging cum carry case is also tough and can take up several falls we dropped a few times and it survived well. Not dropped intentionally but now you know!
To protect the Airdopes and the case BoAt has provided IPX7 dust and water-resistant. This is much needed and thankfully boAt didn't miss this feature this time. The charging port and a USB 2.0 port on the Airodpes 441 Pro are covered with plastic so that to protect the Airdopes from water or any liquid damage.
But next to the OnePlus Buds Z, the Airdopes 441 Pro in terms of built quality is slightly behind. OnePlus Buds give a "more premium" feel one expects at this price range. It goes the same way for the carry case. It is durable and has a proper click while closing the lid.
So in this BoAt Airdopes 441 Pro vs OnePlus Buds Z comparison based on built quality, we would give 8 marks to BoAt and 8.5 to OnePlus.
Comfort And Grip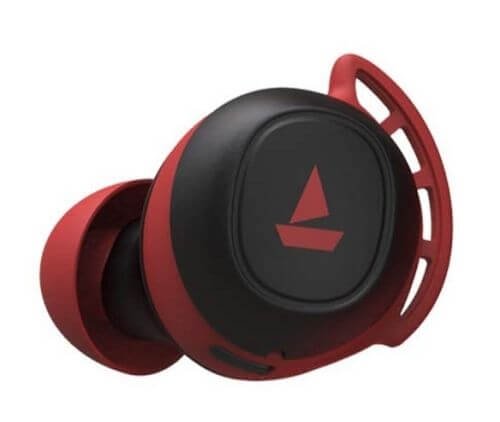 In terms of comfort and grip, we were quite impressed by both of them. They are soft in the ears and can be easily worn for 5 hours in a single stretch. They can go longer than 5 hours but the battery constraint stops them not the discomfort.
However, if you need a TWS earphone for your workouts and intense training then you should go with BoAt Airdoped 441 Pro due to their better snug fit thanks to the ear hooks.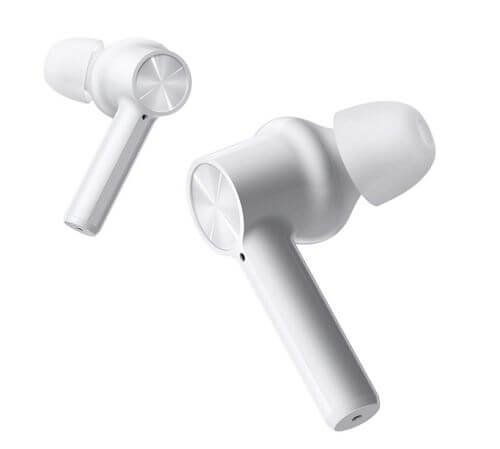 Don't get us wrong you can also wear OnePlus Buds Z for workouts and sprints but during instance workouts they did fall a few times. Unless you are not into intensive workouts then you can go with the OnePlus Buds Z.
Look And Feel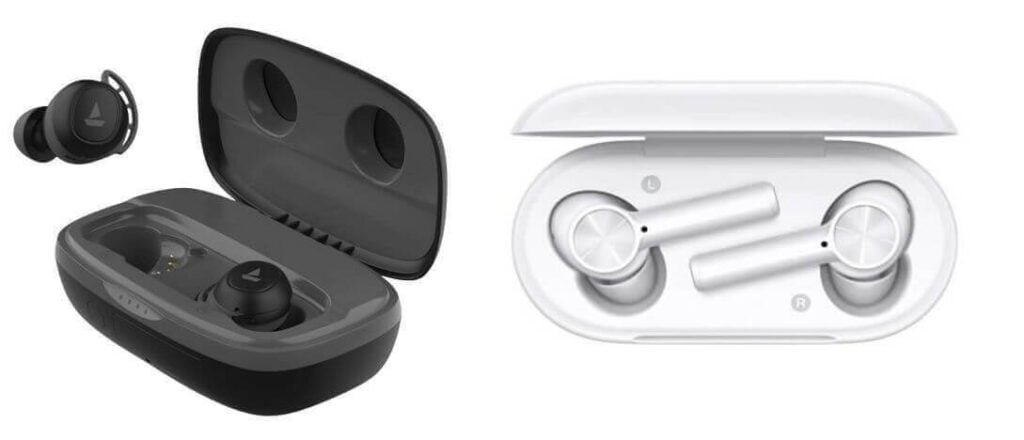 Both are in-ear types of earphones however the overall design language is different. One is tiny that goes into your ears entirely while one hangs a little out of your ears. It depends on what you like. But we had a mixed rating for both earphones. Some people liked Airdopes 441 Pro while some went with a more "Apple AirPods" kind of design however with an in-ear setup.
What makes them different from the entry-level TWS earphone is the touch-sensitive buttons. The plus point of going with touch controls is comfort while giving commands. With just a single or double tap you will give the instruction. Whereas, on the budget ones you have to press the MFB which pushes the earbuds inside hence displacing them from the comfortable spot.
Even though the overall construction of both is plastic but certainly, doesn't feel cheap in the hands or while wearing.
In this BoAt Airdopes 441 Pro vs OnePlus Buds Z look and feel department, we would give both equal marks and you will not be disappointed with any of them.
BoAt Airdopes 441 Pro Vs OnePlus Buds Z Features
When it comes to features BoAt has always given the best keeping in mind the price. One such feature is Insta Wake N' Pair. This feature makes sure as soon as the Airdopes are out of the case, they pair up with the last connected device by the time you wear them within seconds. This used to work flawlessly on Airdopes 131 as well as BoAt Airdopes 441 Pro.
Another USP of BoAt Airdopes 441 Pro is the monstrous 2600 mAh big battery! It can work for weeks or even charge your smartphone a few times when you need juice on the go! We will talk about the battery in the battery segment in a sec! And that's pretty much it. OnePlus has definitely done its homework and offered so many features on Buds Z.
OnePlus Buds Z comes with in-ear detection that works just like Apple AirPods. As soon as you take any of the earbuds out of your ear the music pauses until you put it back in. This works flawlessly until 3 minutes. After which you have to play the song or video again! At this price, you can't expect this from any other brand.
If you have any OnePlus 6 or above then you are in for a special treat! You get so many different features and options as well. To begin with, you get Dolby Atmos support that will provide you with different audio profiles like dynamic, movie, music, etc.
And you'll get an equalizer with which you can adjust the audio the way you like it! So definitely with the OnePlus Buds Z, you get so many features and customizations of controls on the earbuds. For e.g. you can change the double-tap or triple-tap to play or pause a song, activate voice assistant, previous track, or the next track with your OnePlus phone.
So these features will not work on my Non-OnePlus smartphone? No! To take care of this, OnePlus came up with a solution that is the HeyMelody app that will let you use the features and customizations on any Android phone or iPhone! The app is available in Google Play Store as well as App Store for free.
Then we have Quick Connect which basically lets you connect to 2 devices at the same time. All you need is to press and hold any touch capacitive button for 3 seconds.
So in the OnePlus Buds, Z vs BoAt Airdopes 441 Pro features comparison, we would pick the OnePlus Buds Z.
BoAt Airdopes 441 Pro Vs OnePlus Buds Z – Audio Quality
After testing both headphones back and forth we got a good share of feedback and this is what we experienced.
The good news is both are great pairs of earphones and you will have a good time listing to any kind of music. But there are a few things that make them different.
But before telling you about the differences, let's first share what similarities both share. The audio clarity is great even at full volume there is no distortion. Secondly, vocals, trebles, and instruments don't blend in and you can hear each and everything in detail.
Rest everything is different. The bass is decent on BoAt Airdopes 441 Pro surprisingly because BoAt usually excels in this department. While you get thumping bass on the OnePlus Buds Z.
While Airdopes 441 Pro is quite loud but OnePlus Buds Z with its 10mm audio drivers excel in loudness.
So if you need a TWS earphone that has good audio quality with a punchy bass then OnePlus Buds Z is the way to go. Otherwise, going with BoAt Airdopes 441 Pro is not a bad option either. Just slightly moderate bass and loudness.
In this BoAt Airdopes 441 Pro vs OnePlus Buds Z audio test, we will prefer the OnePlus Buds Z.
Which One Has A Better Mic?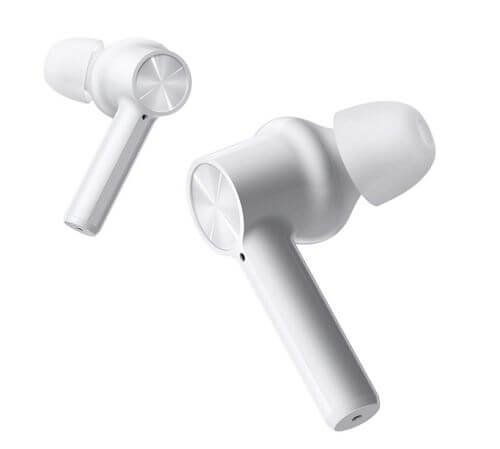 Since we have tested various BoAt headphones and earphones, not all have the best microphone except BoAt Rockerz 510 and Bassheads 900. But this time we can say BoAt has taken the mic game ahead.
With BoAt Airdopes 441 Pro you can definitely use it for calls or perhaps work from home, considering today's pandemic situation. The mic transmission is as clear as it can be with a single microphone. There were practically no issues while receiving or making calls indoors.
But next to the OnePlus Buds Z with dual microphones on both the earbuds takes the calling experience to the next level. Be it indoors as well as outdoors, the mics tend to capture your voice all the time. We tried taking calls on the roof in a windy atmosphere. It was Buds Z that provided a better calling experience.
If we have to choose between BoAt Airdopes 441 Pro vs OnePlus Buds Z in terms of calling, then the OnePlus Buds Z will be our pick.
So OnePlus Buds Z Vs BoAt Airdopes 441 Pro – Which is Better?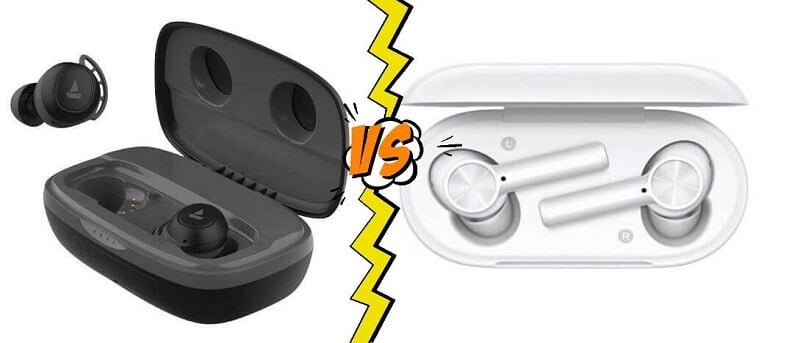 Both are great TWS earphones for sure. You would enjoy every second listing to the clear and crisp audio quality of your favorite playlist or your favorite show on Netflix. However, there are some points that make them completely different from each other.
And the first biggest difference would be the battery backup and size. If you are one of those who don't like to charge earphones every second day, then you would be better off with BoAt Airdopes 441 Pro without any doubt. The 2600 mAh battery can go for weeks even if you listen for up to 5 hours a day. This is just extraordinary.
Not just that, if you are out of battery on your smartphone, you can plug it in your Airdopes 441 Pro's charging case and use it as a power bank. We did charge iPhone 7 one time up to 80 percent and still left with some juice!
On the contrary, the OnePlus Buds Z can also work for around 5 hours on a stretch which is also good considering most budget earbuds don't go beyond 3.5 hours. A maximum of 20 hours can be extracted from the OnePlus Buds Z case which is 450 mAh. Believe us or not, is not bad either.
In terms of audio quality both do a fantastic job. Detail, vocals, clarity, treble, everything is great on both. But where the OnePlus Buds Z shines is the bass output. It is superb due to the 10mm audio drivers. If the bass is your almost priority then OnePlus is for you undoubtedly. Rest everything is almost the same. Kudos to BoAt, even though BoAt has only 6mm drivers still manage to produce good quality music.
The best part about both is distortion-free music even at full volume.
Just like the audio quality, the mic performance is also better on the OnePlus Buds Z. So need a TWS earphone that can cater to your music as well as professional needs then grab the OnePlus Buds Z.
Wrapping Up!
That's about it, folks! I hope this BoAt Airdopes 441 Pro vs OnePlus Buds Z comparison was of any help in your decision-making. If it did then do share it with your friends and family so that they also buy something which is not only good but meets their requirements.
Still, got queries about BoAt Airdopes 441 Pro vs OnePlus Buds Z? Then ping us on any of the social media accounts below. We would love to help you out! While we are at it, follow us as well on social media as we keep on bringing interesting reviews and comparisons every week!
Just like the above article of BoAt Airdopes 441 Pro Vs One Plus Buds Z, we share our 2 cents in the form of reviews, tips & tricks, comparisons and opinions so do check out those articles. Thanks, we will see you at the next one!
F.A.Q
BoAt Airdopes 441 Pro Vs OnePlus Buds Z Which is Better For Gaming?

OnePlus Buds Z comes with a dedicated game mode which actually helps in a slightly better gameplay experience.
If I Dont Have An OnePlus Device Can I still Use OnePlus Buds Z?

Yes, you can pair the OnePlus Buds Z with any phone. But you will need the HeyMelody app which is free and lets you control a few other features like Voice Assistant.
Which One Sounds Better Airdopes 441 Pro or OnePlus Buds Z?

Both are very clear and have distortion-free music output. However, we felt more bass and loudness on the OnePlus Buds Z. But there are other things you should also keep in mind before buying any of them. Click now to check our detailed comparison here!
OnePlus Buds Z or BoAt Airdopes 441 Pro Better Calling Experience?

With dual mics on each earbud, the OnePlus Buds Z is better in terms of calling.
Can I Charge My Phone With BoAt Airdopes 441 Pro Charging Case?

Yes, you can charge your smartphone with BoAt Airdopes 441 Pro charging case at least it will not let your phone die when you are out somewhere and require cellular service.
Is OnePlus Buds Z Ok For Kids?

Yes, kids can use OnePlus Buds Z for their online classes or listing to songs. OnePlus has given 2 additional ear tips (one pair is pre-applied) for a better fit.
Is OnePlus Buds Z Has Transparency Mode?

OnePlus Buds Z doesn't have transparency mode however, you get passive noise cancellation though which is very good.
Does OnePlus Buds Z Connect To Samsung Galaxy J2?

Yes, it can connect with Samsung Galaxy J2. To control some features you will need the HeyMelody app that supports Android 6 or above. The app is completely free and safe to use.