[Updated on Mar 21, 2023] Before upgrading to a 24-inch IPS monitor, I used a LED Tv as a primary display. Having a big tv as a computer monitor has its perks but comes with a few caveats too. So in this article, I will answer the second most asked question; should you use a TV as a display or a dedicated monitor?
To keep it fair I've upgraded from a 1080p TV to a 1080p IPS monitor for under 20,000 INR. So you should know what difference can be felt. Also, things can be drastically different if you compare OLED TV or new-age technology. Hence the scope of this article covers TVs and monitors under 20,000 INR.
So before anything else, welcome to Padhkedekho, and let's start with the pros & cons of using a tv as a Computer display!
Pros And Cons of Using TV as a Display
Now let's have a look at the 4 points you should know before switching to tv as a computer monitor!
#1 What Content You'll Be Dealing With?
The biggest difference between a monitor and a TV is your primary need. if you are willing to buy a tv or monitor just for the sake of watching video content be it on YouTube, Netflix, or other OTT platforms, then the TV will be better. Because that's what TV is for!
LED or LCD TVs have predefined video presets for movies. Which makes watching content detailed and colorful to the eyes. Most premium TVs have a good panel that delivers great blacks and greys. This, along with a 32, 40, or 55 inches display will make your viewing experience lavish.
Don't get me wrong, you can also watch great content monitors too. But the 21-inch or 24-inch might not appeal pleasingly like the TV. This was the biggest switch that took place with my work PC.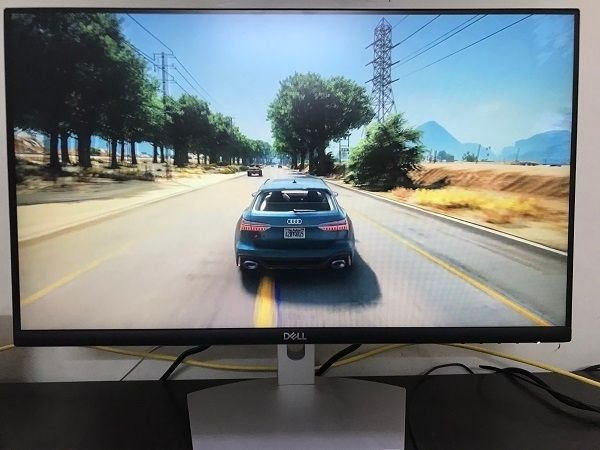 So if watching content is your only thing then the TV will be better. However, for anything else, you should go with a monitor.
Why? primarily because of the PPI. if you don't know PPI is pixels per inch that are scattered around the display be it tv or monitor. These are responsible for the content you will see on the screen. if you move close to your current display you can even see the tiny dots. These will be more prominent on a lower PPI display like a tv.
In general, it's monitors that have higher PPI. This results in good sharpness and details for the text content. Hence monitors, are great for working on text documents, reading, or multitasking. Moreover, PPI will not just help in the better text but also while editing or producing an image.
Hence, to sum up, if you want to consume content then TV is better. And for creating content, you should go for a monitor.
Read More: Dell S2421HN Review | Best IPS Display Under 15K?
#2 Do You Intent To Do Gaming?
if you are not serious about gaming then you can go with an LCD or LED tv. You will experience good detail and colors. Overall gaming will be good. But the moment you will switch to fast pace online games like CS: GO, Fortnight, Battlefield, or Call of Duty Series there you will hardly get any kills!
This is a major issue with budget TVs as they can't go beyond the 60hz refresh rate. Doesn't matter if your PC has a top-configuration GPU, SSD, and whatnot it will still perform slowly.
So to extract the best performance from your gaming computer, you need to have a faster refresh rate monitor. You can get great options from LG under 20,000 that can give you up to 144hz of refresh rate.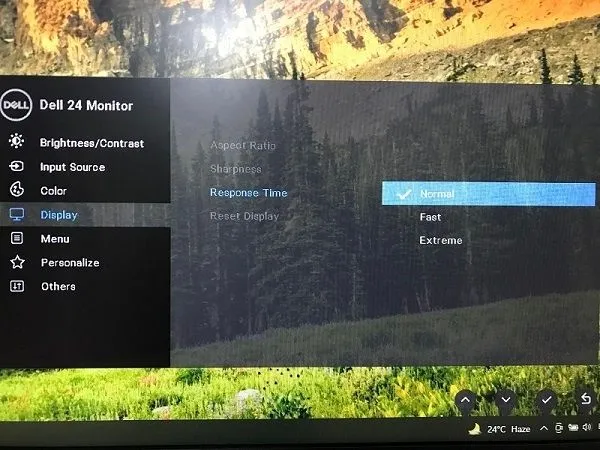 Another thing that is important for gaming is the response time. The moment you pressed the left button to fire it should happen as quickly as possible otherwise the enemy will move and the next bullet is for you!
Usually, response time is measured in milliseconds by switching from black to white or vice versa. But many brands calculate response time from grey to grey. They never say which grey-in-color pallet they are addressing. It can be super light grey to light grey. So in a way, they are just marketing and it works for them.
So if you have gaming in mind, go for any monitor that's above 60 Hz refresh rate. Response time around 5ms is okay. Don't necessarily aim for a 1ms response time. Because many brands are just targeting the 1ms as their USP.
#3 How Close You Will be Seating to The Display?
The next question you should ask yourself is "how far or close you are going to sit." I mean do you plan to sit under 2 meters from the screen or 6 to 7 meters away on a couch? The reason for asking this is simple which many people ignore and that's the size of the screen.
Having a 40 inches TV on the table and working on it up close will be too nerve-racking. Not only to your eyes but also to your neck thanks to the wider display.
Hence if you are going to sit under 2 meters then anything about 27 inches will be acceptable. But do remember to take your time off after a continuous 20 minutes of staring monitor! Look at things in your room for better eye accuracy.
Along with that, just remember the closer you are going to seat the better PPI you need. Because if the PPI is lower then the text will not be sharp enough or detailed while working on documents or reading up close. Moreover, you have to move a little back for the best possible experience.
This will now answer the question of whether you are going to sit up close or too far you need to have a higher PPI to compensate for your text documents or characters' needs.
#4 Cost to Feature Differences
Keeping in mind the cost, using a TV as a Computer monitor seems cheaper. For under 15000 INR, you can get a 32-inch LED tv whereas a computer monitor will be around 18 to 24 inches. That's where 2 years ago, I made the wrong decision!
For a casual user who will see the cost-to-feature ratio, a TV will make more sense. It will be bigger, have a better image and video quality, vibrant colors, a good viewing angle, and native app support to OTT platforms at a lower price than a smaller computer monitor.
But the moment, you realize you have to work. From that very moment, your experience will go downhill.
What makes a computer monitor better than a TV and perhaps expensive? Because of just a few things. A computer monitor is made keeping "work/gaming" in mind. Whereas, a tv, is meant for leisure/entertainment.
For any professional work, maybe photo/video editing, reading emails, working on PDFs, doing split-screen for Word documents, gaming for fun or serious in fast pace shooters you need a higher PPI and faster refresh rate.
Getting a TV with PPI and above 60 HZ refresh rate under 20000 Rs is not possible. Hence, now will need to try UHD or OLED TVs that will give monitors like PPI and refresh rate. So now you know where the cost-cutting is done.
Therefore you should always "get what you need rather than what's cheap."
Wrapping up!
There you go folks, here are our few cents for using the TV as Computer monitor. if you found it helpful then do share it with others who might be looking for this clarification. if you still have some doubts then feel free to reach us on any of the below social accounts. We love to help our readers.
F.A.Q
Should You Use TV as Computer Monitor?

Yes, you can use the TV as a computer monitor for watching movies and playing casual games on a big screen. Other than that, you need a dedicated monitor. Here is a dedicated article about my personal experience of using the tv as a computer monitor for 2 years. Click now to learn more!
Pros of Using Tv as Computer Monitor?

1: Cost-effective next to monitors

2: Big with vibrant colors

3: Best for watching movies and YouTube

4: Native support for OTT apps
Cons of Using TV as Computer Monitor?

1: Text will not be clear and sharp

2: Response rate and refresh rate will diminish your gaming experience

3: Working with documents (emails, docs, PDFs) will not be a pleasant experience.