If you are looking for a 24-inch monitor then Dell S2421HN must've got your attention. Because it's an IPS display unlike TN panels in this price range. This means there will be no screen bleeding! In this Dell S2421HN Review, we are sharing our one-month experience that will help you make an improved decision.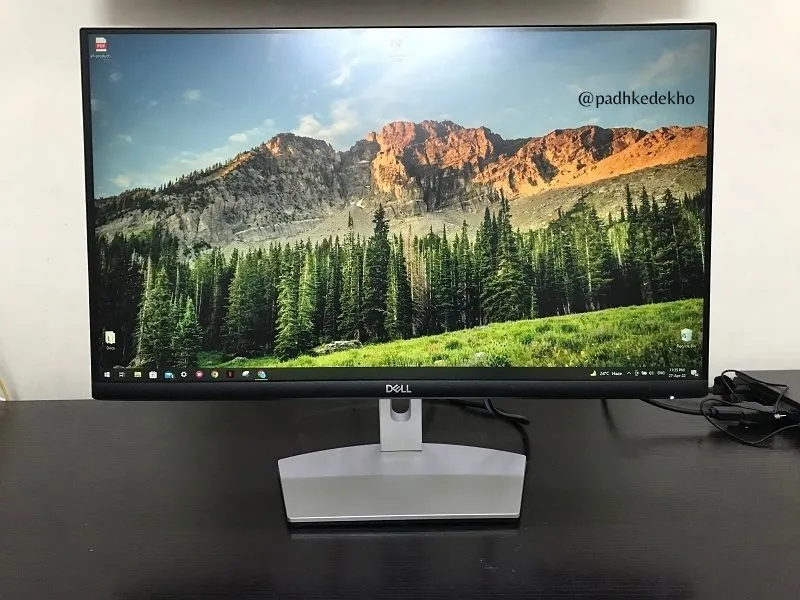 Don't worry we will not be confusing you by telling technical stuff, instead what we experienced with the monitor is shared with you. I know for some people buying a monitor is a yearly thing but if you are one of us who plan to use it for years to come then that's what we will talk about below.
In this Dell S2421HN monitor review, you will find the pros & cons, build quality, looks, features, practicality, compatibility, and finally our verdict.
Before going forward, here at Padhkedekho, you will find honest and customer-centric reviews and comparisons of products and services. Be rest assured, that what you will be going to read is 100% honest and written keeping customers in mind, not the brand. Hence you can trust, the opinion or feedback shared below.
That being said, let's begin the Dell S2421HN review with pros and cons!
Pros & Cons
Built Quality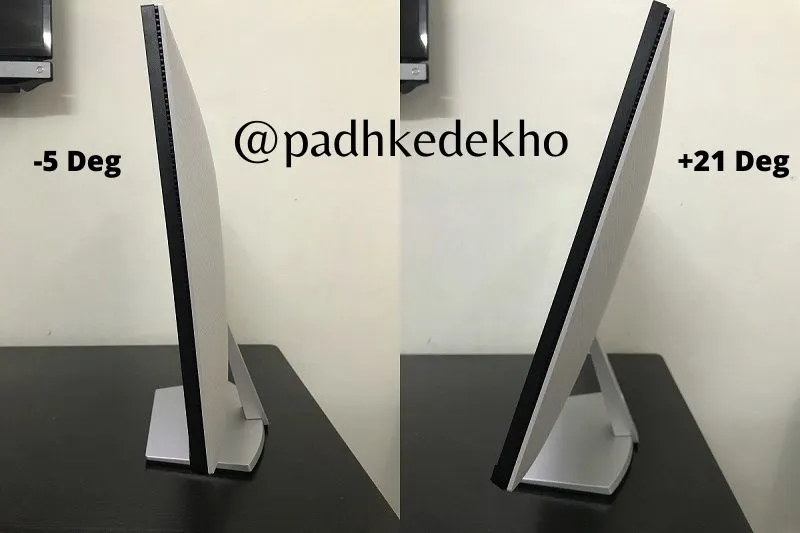 The most essential component in the monitor is the stand itself which has to hold around 6kg monitor. Dell has given a blend of plastic and aluminum stand riser and stands base. Though it is sturdy. You can tilt the monitor with both hands and it will not wobble on the table. And again there is no squeaking while lilting it.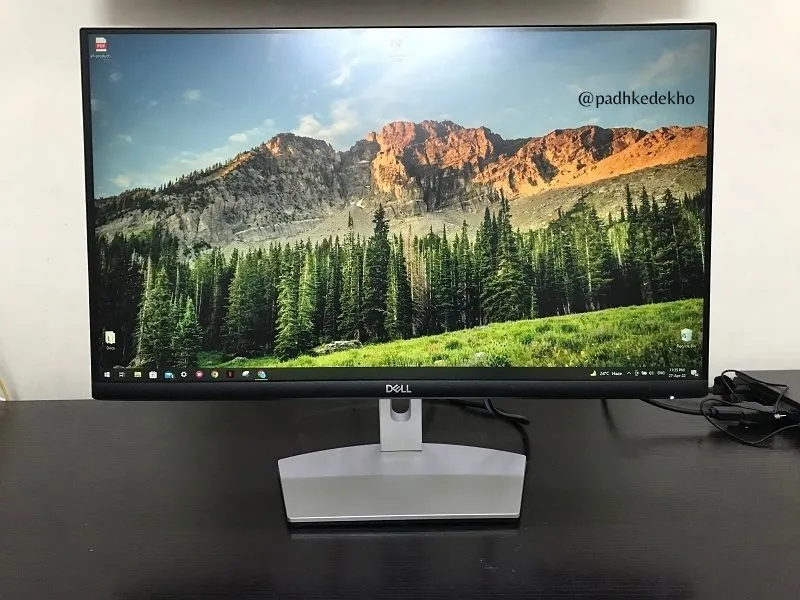 Now let's talk about the frame's built quality. The side frame is very thin but there's no panel pressing or squeaking. This is good keeping in mind the sale price of about 15k.
The buttons on the front right bottom are slightly raised and have a clicky feeling. During our testing, we found them satisfactory and can go for a few years. Then the last button on the right is the power button. The moment you will press it it will turn white and stay on. On the standby mode, the white light will be blinking.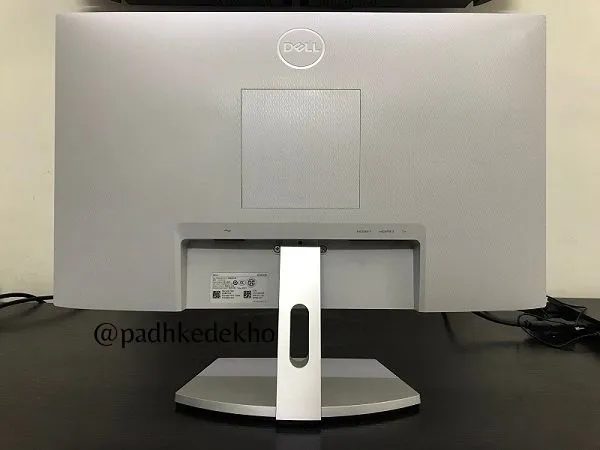 The back panel has a few soft areas that you can feel while holding it in your hands or while setting it on the table. The back panel squeaking is very common among monitors that we've tested so it is nothing to worry about.
So in terms of built quality, it's good and seems like a sturdy product. 4.5/5.
Look & Feel
At first look, the monitor appeals to be expensive and futuristic. Thanks to the thin bezels on the sides and top. The bottom signature bar of Dell is standard for a while now. Another thing that enhances the look is the matte display or anti-glare display. In other words, it will not behave like a mirror if you have light coming from the back. This makes it more suitable for recording how-to videos.
The front is all black and the bottom silver stand makes it quite a looker.
The back is entirely different from the front. You have a white texture with a Dell logo just above the MESA mounting holes. You get a cover if you don't wish to use the MESA mount just yet. Even then the back looks good. PS There is no MESA Mount available in the box.
So in terms of look and feel, the monitor feels futuristic and gets our recommendation for looks. Hence 4/5.
Compatibility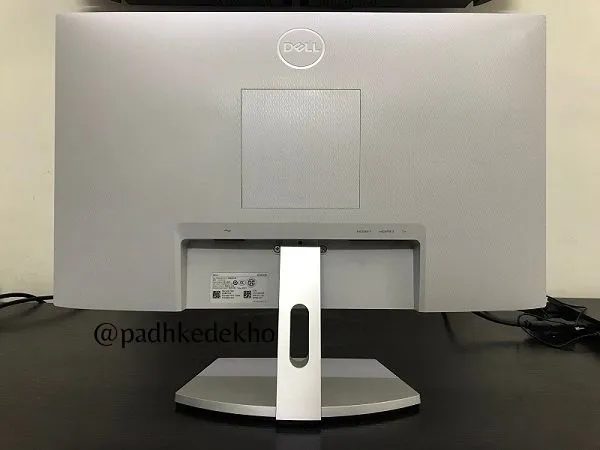 On the back, you have 2 HDMI 1.4 slots and an Audio out port. So you just plug in an HDMI cable and you are good to go. But if you have a VGA port or don't have a graphics card then you will need an HDMI to VGA connector.
You must be aware that a VGA cable cannot transmit audio for that you can buy this connector that will even allow you to transfer audio by using a USB Slot of your laptop or PC. So if you have a VGA cable then do order a VGA connector beforehand. Would've appreciated it if this monitor came with a VGA slot.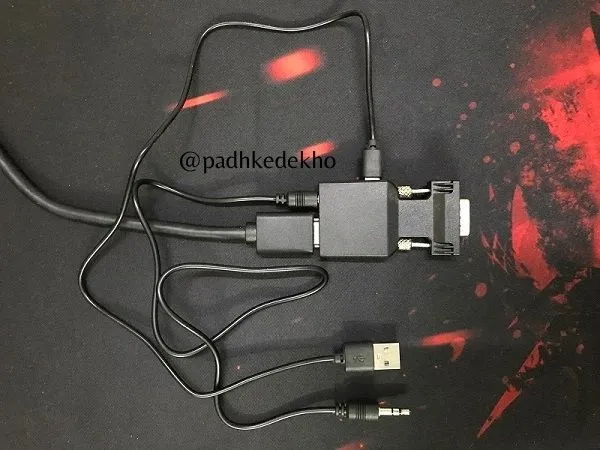 In the earlier model, the monitor used to come with a 16A plug, that's why you will find some negative reviews. But not anymore! We appreciate Dell choosing the Indian standard switchboard size. Though it is not a deal-breaker you can buy a socket for under 200 Rs easily in the local market.
Hence, in terms of compatibility, we will give it 4.5/5.
Work-Related Usability
Let's talk seriously now, that's why you will be buying this monitor. The 24inch monitor is perfect. Be it gaming, working on text documents, writing code, using split-screen apps, and whatnot. In other words, you don't need a bigger monitor than 24inch.
Sure you can buy 27inch or 32inch maybe use 32inch LED TV as a screen but the text will not be sharp enough for reading or writing. The reason for this noncrispy text will be 1080P resolution. It is fine up to 24inch. Higher than that, the PPI becomes bad and the text loses detail and sharpness.
So if you need to read or write a lot of content then don't go beyond 24inch. if you want to go big then go either with UHD be it 2K or 4K. But not with 1080P resolution.
What about viewing angles? Well, the viewing angles are always good on IPS displays. Be it from the sides, top to bottom, there is very less (no change) in the color that we could notice. As per Dell, the horizontal and vertical viewing angle is up to 178 deg.
Leasure/Entertainment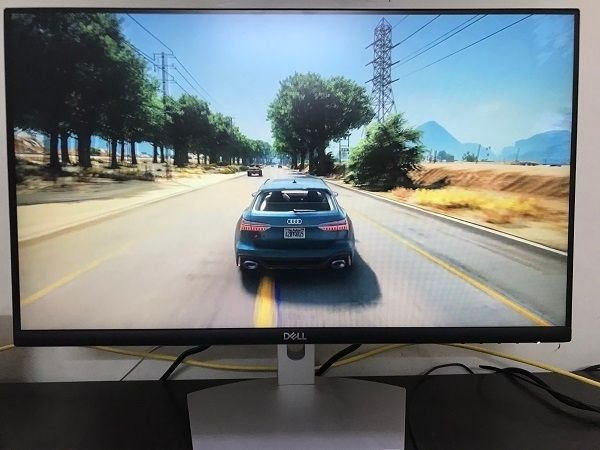 What about videos and movies? Well, if you'll be seating under 2 meters then 24inch is going to be perfect for you. Thanks to the 16:9 aspect ratio, the video experience is great. You can consume videos on full screen without any side borders. We've tested that on YouTube as well as Netflix.
if you are into gaming then Dell S2421HN will not disappoint either. You can max out the refresh rate up to 75hz. Which is remarkably better than 60hz. Sure it will not be as good as the 144hz refresh rate but hey you are getting an IPS display, not TN panels. Nothing wrong with TN panels but screen bleeding is an issue on many monitors.
What IPS display can do? Well, the color reproduction is close to the original. Unlike the monitors that boost colors, you will be experiencing the rich and original detail of the content. You can change the color settings as per your liking. More about this is below in the features section.
Features
The biggest feature of this monitor is the 75hz refresh rate. Doesn't matter if you got AMD graphics or Nvidia the moment you will connect with a PC/laptop that supports a higher refresh rate then you will be able to use it.
Next in the line of good features is the brightness. In terms of number, it's 250 cd/m2. But in day-to-day activities, you will enjoy the brightness.
You can also change the response time of the display from gray to gray. in the normal mode, it's 8ms. Switching to Fast will reduce it to 5ms and finally you can even drop to 4ms with Extreme mode.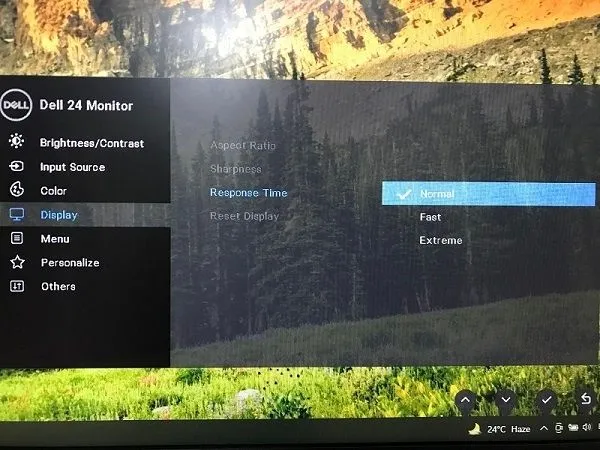 What about colors? Dell has given 8 presets modes namely; Standard, ComfortVew, Movie, FPS, RTS, RPG, Warm, Cool, and finally custom where you can make your changes.
I found ComfortView to be best when working in white background and black text/black background white text. Rest your try on yourself for the best results below. So these were the unique features of this monitor. Rest are the basic ones like changing the language or setting up a lock, etc.
Hence, in terms of features, it's good. 4/5.
Should You Buy Dell S2421HN Monitor?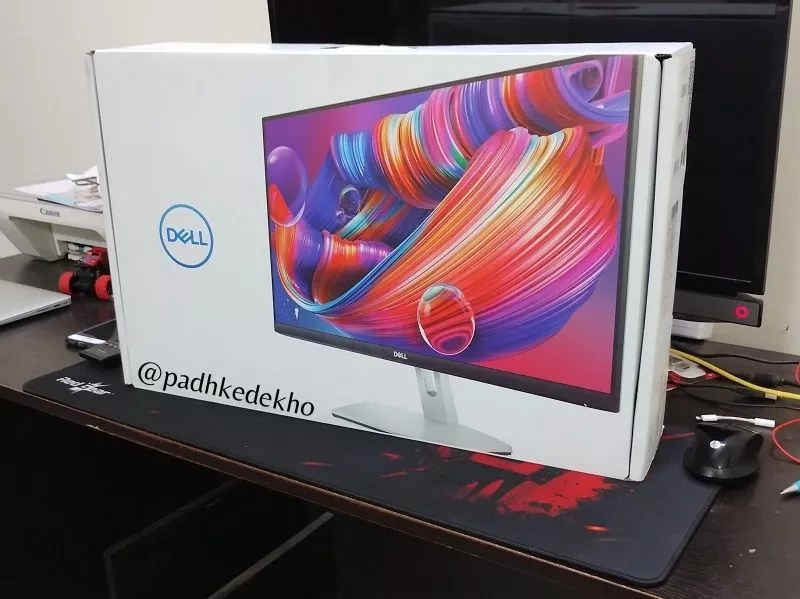 Dell S2421HN is a great 24inch IPS monitor for under 15000 Rs. It has everything one could've asked for in a non-gaming monitor. Sure you can do gaming but not as good as LG 24GL650F.
The biggest reason for going with Dell S2421HN is ZERO screen bleeding. if you don't know screen bleeding is leaking of backlight from the corners of the monitor. it's not risky but will certainly cause a little issue with black content on the display around the borders of the monitor. Fortunately, Dell S2421HN has no screen bleeding. You can perform a test here and check for yourself with your current monitor.
Then the icing on the cake is the 3-year warranty. So you have a longer piece of mind. Then Dell is a computer peripheral brand that deals with components or laptops only. Hence they know what they are doing!
This doesn't mean it has everything for everyone. The monitor doesn't come with speakers hence you would be required to buy speakers additionally. Secondly, the monitor only offers tiltability with no swivel or 90 deg rotation.
If these cons don't affect you then Dell S2421HN is a great buy. it gets our recommendation.
There is another monitor from dell that has everything above along with speakers it's just 500 Rs more that you can check out here.
Still, got any doubts regarding the monitor? Then please ping us on below social accounts. We would love to help you out in decision-making.
Wrapping up
There you go guys this was our Dell S2421HN Review after one month of use. if you found this article of any help then do share it with others so that they should also know what to expect.
Want to support local content? Then please use the below Amazon link to confirm your order. In this way, the brand will pay us a small commission that helps us keep the website up and running. It goes without saying that you will not be charged extra for that. Thanks for being a patron!

Sahib Singh
F.A.Q
Do You Really Need a 16A Socket For Dell S2421HN?
No, the monitor comes with a regular Indian socket which is not 16A.
Does it Have a 3.5MM Audio Jack?
Yes, you have a 3.5mm audio out port.
Is There Any VGA Port on Dell S2421HN?
No, you get 2 HDMI 1.4 Slots.
Is Dell S2421HN Comfortable For Reading?
Yes, Dell S2421HN is quite comfortable for reading text. I work and play for around 14 hours and it's great. No stain on the eyes.
Can we Connect Macbook With This Monitor?
Yes, you cannot Macbook with this monitor.