[Written on August 26, 2022 || Updated on 7 March 2023] Buying a good-quality keyboard is a tough task for under 1000 Rupees. Because some offer good key feedback while compromising on the build. What makes this more confusing is the introduction of RGB. We get tons of DMS where people ask only about RGB keyboards. Primarily RGB looks dope and seconds "looks" expensive. And that's the reason for this article. Not all the top-selling keyboards have similar RGB effects. So in this article, we are sharing with you the best RGB keyboards under 1000 Rs.
The selection process was very simple, the keyboard must have an RGB or backlit setup, some gaming features, and Windows key lock would be a brownie and that's it! Upon considering 10 keyboards we finally have narrowed them down to the top 5 RGB keyboards under 1000 Rupees.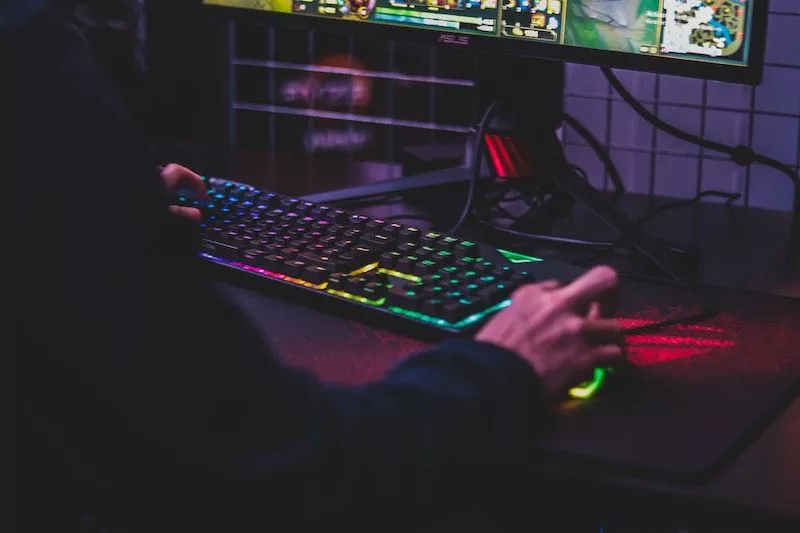 Best RGB Keyboards Under 1000 Rupees
| | | | |
| --- | --- | --- | --- |
| | | | |
| | | | |
| | | | |
| | Rainbow RGB + Breathing Mode | | |
| | Rainbow RGB + Breathing Mode | Best Compact RGB Solution | |
| | Rainbow RGB + Breathing Mode | | |
#1 Redgear Blaze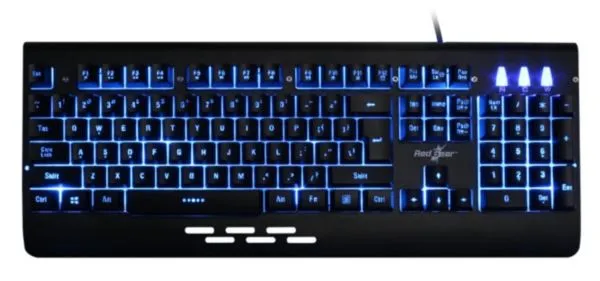 Redgear is a prominent name when it comes to budget gaming. Be it their most popular mouse pad MP80 that we've been using for the last few months. Here's the review that you can check out if you are interested.
Coming back to the Redgear Blaze, it is a great keyboard. The wire is a strong & braided one. The top sheet of the keyboard is aluminum and the lower part is plastic. The floating keys are quite above the base hence giving an impression of a premium mechanical keyboard.
The keyboard has media controls on the top which certainly helps in media consumption or to increase or decrease the volume while gaming or just content consumption.
We really loved the palm support inbuilt into the design. It actually helps to type. If you are looking for an RGB keyboard that offers palm support for under 1000 Rs then Redgear Blaze is the best choice.
PadhKeDekho Rating Based on RGB: 8.5/10
#2 Cosmic Byte CB-GK-02 (Our Pick)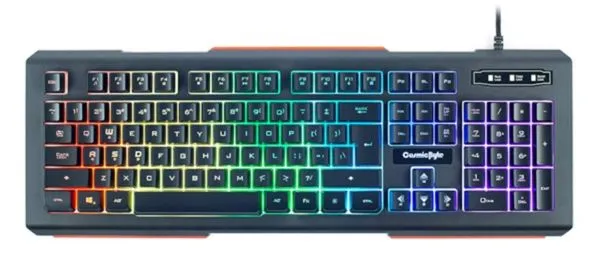 if you are looking for tons of RGB modes and effects then nothing comes to Cosmic Byte GK-02. There are a total of 9 effects and 7 color options. Not just that you can customize so much. If you want to change the intensity of the RGB? can do it. Change the flow of the RGB effect from left to right or from right to left. You can do it. Want to increase or decrease the speed? You can do that too! So it's an ultimate RGB keyboard for around 1000 Rs.
The USB cable is thick and well-braided. Unlike other keyboards in the article, this one is purely made of plastic which is of good quality. But has no match for aluminum per see. While working with it, it gives a solid feeling.
Just like the Redgear Blaze, the keys are floating keys i.e. high placed on a membrane keyboard. Though the keys are not laser unlike HP K500F coming up next. This means the keys will fade out as per your use.
With RGB in mind, for us, Cosmic Byte CB-GK-02 gets the highest recommendation.
PadhKeDekho Rating Based on RGB: 9/10 (Our Pick)
#3 HP K500F

HP K500F is for those who wish to have rainbow color RGB all the time on the keyboard. If you don't know the rainbow RGB stays the same and does not cause any discomfort or stress to your eyes. If you will be working on the PC for many straight hours.
This is the only RGB keyboard under 1000 that offers the least backlighting options. Unlike Cosmic Byte where you have a full set of RGB options, here you have 2 modes and 3 brightness intensities to choose from.
If you wish to use the keyboard without RGB then that's also possible. But since the keys are done by lasers on the keycaps the direct visibility is not that good. But at the same time, it will not fade.
The USB socket of the keyboard has HP branding however the wire is not a braided one. This is a cost-cutting and HP could've checked the competition.
The keys are high raised and thanks to the dual injection keys typing on this keyboard is a pleasure. Since our work involves more writing than gaming, we always pick HP K500F among all of the above.
PadhKeDekho Rating Based on RGB: 8/10
#4 Zebronics Transformer-K
This is a different keyboard in this best RGB keyboards under the 1000 list. Why? Because it's not an RGB keyboard! Zebronics did some homework and I really liked this on the Zeb Transformer-K keyboard.
Keyboards like HP K500F and Redgear Blaze have key caps characters that are done by laser and are transparent rather than printed. Hence they need RGB as well as backlit to easily let the user work. However, when you will turn off the RGB visibility becomes an issue if you have a habit of looking at the keyboard while typing. This is a con but it becomes a pro if you intend to use this keyboard for a long. Why? because the characters will not fade.
Whereas on Zebronics Transformer-K you will be able to type without the backlight. What Zebronics has done, they have given 4 different backlights that you can change "zone" wise as per your liking. Also, there will be no lights on the keys. i.e. Only the edges of the key will have light, not the characters. So yes, you will have a rainbow RGB kind of effect with breathing mode.
The cable, on the other hand, is a braided one, and the USB plug is gold-plated. Which makes it good in terms of price.
As far as keystrokes go, the keys are decent to type on. The key travel is good I would recommend Zebronics Zeb Transformer-K for gaming if you have no intentions to play at night. You have all your media controls on the keyboard which is good.
PadhKeDekho Rating Based on Backlit: 7/10
#5 EvoFox Fireblade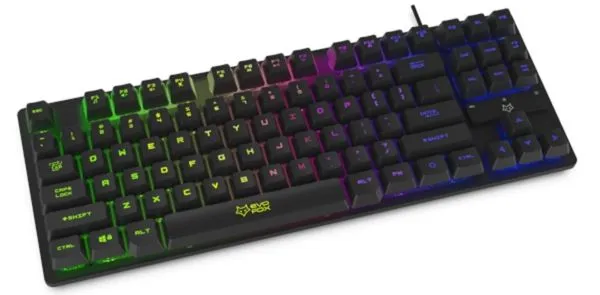 Do you have less space on your desk? Then Evofox Fireblade is a good option for you. It ignores the num pad. Take this with a pinch of salt that gaming keyboard doesn't need Num Pad?
Evo Fireblade is like HP K500F but without the Numpad. You have rainbow RGB which doesn't affect your eyesight by putting more stress. You can control the intensity of the RGB and 1 breathing mode effect. So if you need more RGB effects and features then Cosmic Byte GK-02 is the way to go.
The cable is 1.7 meters long and is well braided just like all the keyboards above except the HP K500F. One more thing, the USB socket is not a gold-plated one. Though it doesn't make a big difference though you should know.
The keys are well-lit even in very bright or dark environments. You can turn off the RGB and can use the keyboard without any issues. The key caps are printed hence visibility will never be an issue. But they might get fade with extensive use. While we are at it, the keys are not soft like HP K500F but register a keystroke without much effort.
You can use EvoFox Fireblade for work as well as gaming.
PadhKeDekho Rating Based on RGB: 7.5/10
So Which RGB Keyboard You Should Buy Under 1000 Rs?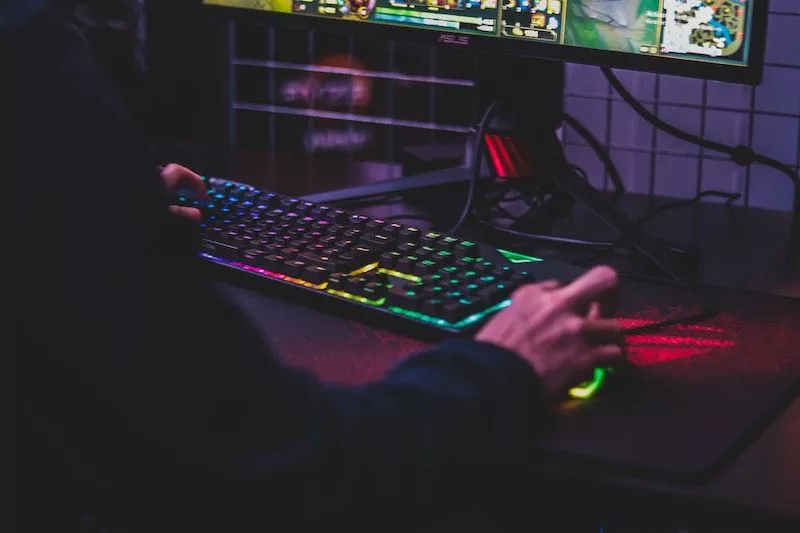 Here's a small summary based on different scenarios.
if you want to have the best RGB effects and features that will take you a month to find your favorite mode then nothing comes close to Cosmic Byte GK-02 with its 7-color RGB backlight. At number 2 we will recommend Redgear Blaze. It offers two models one with 3 RGB and 7 RGB backlighting.
But let's say you need an RGB keyboard that offers palm support then your choices are very limited to Zebronics Zeb Transformer-K and Redgear Blaze. It's Redgear which has slightly more comfortable palm support.
Need a small form factor RGB keyboard under 1000 Rupees? Then your only good option is EvoFox Fireblade. You can even comfortably carry it in your backpack.
Are you planning to use a keyboard for a very long time and wish not to have faded keycaps? Then you should consider HP K500F as the keys are laser engraved on the keycaps.
Do you intend to use the keyboard in extreme lighting like super dark or bright environments? Then you can choose between Redgear Blaze, HP K500F, and Cosmic Byte GK-02. Thanks to the RGB and keyboard backlighting the characters will be visible to type on.
Rest if I had to choose one for myself, then I would give importance to Cosmic-Byte CB GK-02. Because getting more RGB features is always good!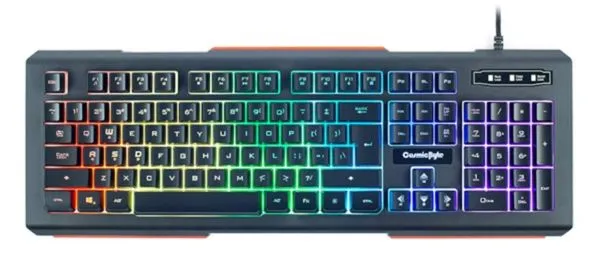 | | | | |
| --- | --- | --- | --- |
| | | | |
| | | | |
| | | | |
| | Rainbow RGB + Breathing Mode | | |
| | Rainbow RGB + Breathing Mode | Best Compact RGB Solution | |
| | Rainbow RGB + Breathing Mode | | |
wrapping up!
These are the 5 best RGB keyboards around 1000 Rupees that you can buy right away! These will surely make your gaming as well as typing experience quite the best. But you should also keep in mind, that 1000 Rs is the entry-level price for gaming keyboards. Hence keep your expectations from that on. So we hope this article would have cleared some air and the misinterpretation. A simple share with friends will be appreciated!
Got questions? Feel free to reach us on below social accounts. We love to help our readers.
If you have shortlisted one of the keyboards above, then please use the below Amazon button to place your order. In this way, you will be supporting local content at no additional cost to you! Thanks for the support so far!
F.A.Q
Are These High Raised Keys on Membrane Keyboard Better Than Regular Keyboards?

Yes, We've owned many keyboards be it regular membrane ones or high-raised ones. The difference is quite visible while typing and gaming. The keys don't need much pressure to type. Secondly, due to more travel, you will start getting the habit of typing without looking at the keyboard.
Does RGB Will Affect The Eyes?

if you are in a dim/no light environment then yes it can but you can control the intensity/brightness which practically makes the effect unnoticeable. Rather you will appreciate the lights that will help you focus more on the work.