[Updated on July 19, 2023] It's been over 3 years and it's going strong with time! Even today it's among the few headphones that have totally replaceable Aux cable. Back to the Motorola Pulse 2 review!
if you are looking for lightweight travel-friendly wired headphones on a budget then you are in the right spot! In this Motorola Pulse 2 Review, we will talk about everything i.e. its built quality, look & feel, audio quality, mic output and so much more.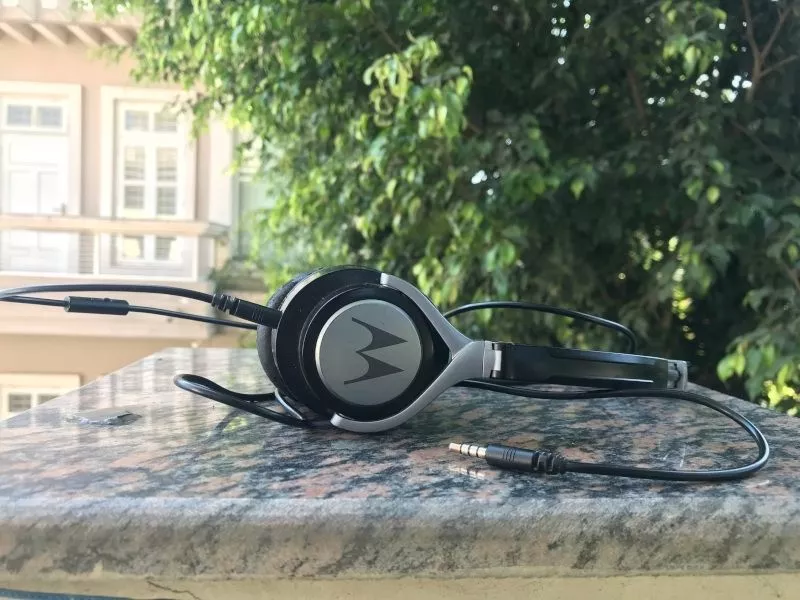 Padhkedekho.com is supported by readers like you. Some of the links below are affiliated links that help us earn a small commission if you shop using Amazon. This, however, doesn't affect our review of the product.
Built Quality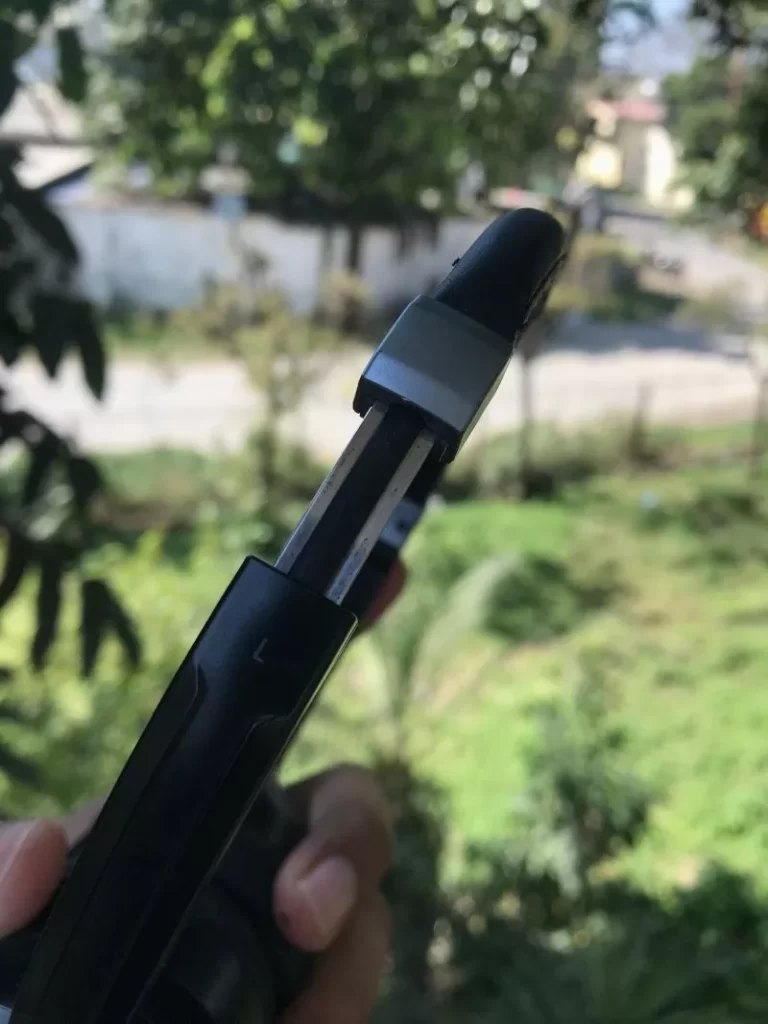 If you want great built quality then you have to leave the idea of flexibility and foldability. Because the hinges that allow movements are made up of plastic. So applying too much pressure can break it.
Unlike other headphones that are entirely made up of plastic, this one is different. You will find elements of stainless steel on the headband. This means that the frame is sturdy and can handle some rough use.
Now for the best part, the 3.5mm cable. It's a meter long hence it can be easily used with a smartphone, tablet, etc. Unlike other headphones like JBL T250si that have dedicated wires for the earcups, on Moto Pulse 2 their only one cable hence cable management is not an issue.
Another great thing about this Moto headphone is the detachable cable. So you can replace the wire if it becomes old or gets damaged. At this price, you will not find many wired headphones with detachable cables.
So in terms of built quality (keeping foldability and cable detachability in mind), it's good.
Built Quality: 4.5/5
Motorola Pulse 2 Review Look & Feel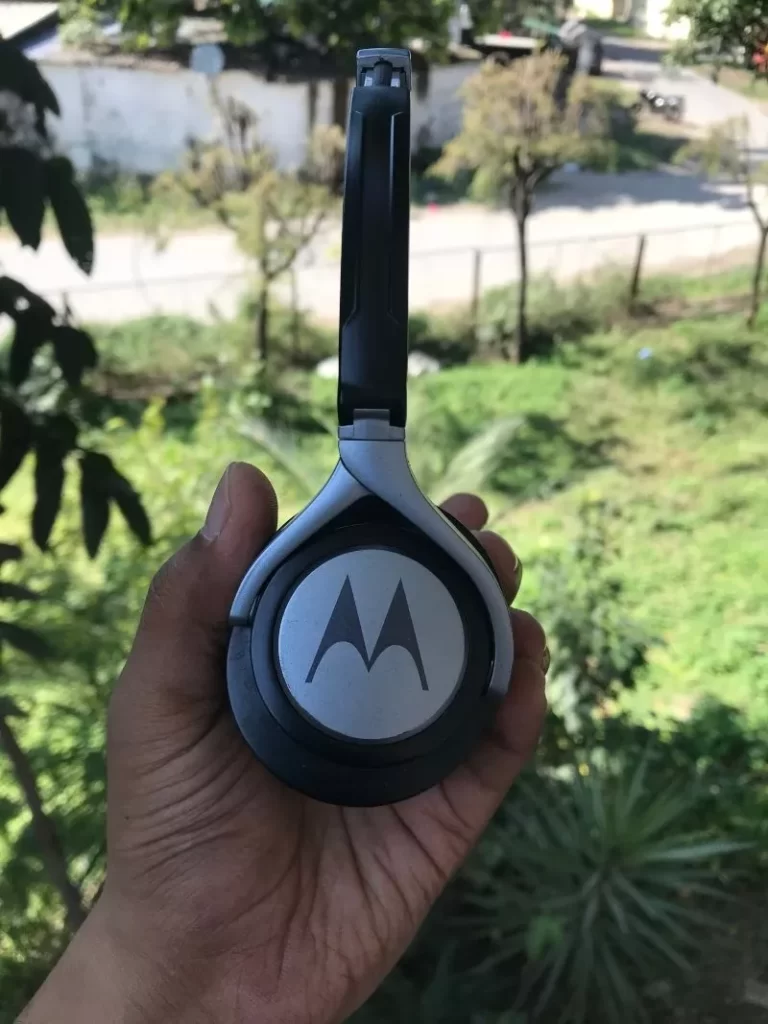 As far as looks go, Moto Pulse 2 comes with 2 color schemes; black and silver. Then on both sides, you get Moto branding which looks distinctive.
The headband offers soft fabric which gives it a matte look. Moreover, the earcups offer a non-reflective matte paint job. So in terms of looks, the headphone is very different from all-black headphones in the price range.
Let's now talk about comfort.
Since the clamping force is low, the headphone doesn't even put a little pressure on your ears. Even though, on-ear headphones typically have a higher clamping force. This lesser clamping force gives an advantage for long hours. You can very comfortably wear it for many continuous hours.
Since the earcups are tiltable, you can wear them just like the DJ! Due to the tilt-ability of the earcups, you can adjust them for the best comfort. The padding on the cups is not the softest but as the clamping force is low the earcups feel very comfortable.
Do you wear spectacles? if yes, then you will love Moto Pulse 2 even more. Generally, with on-ear headphones the spectacles sticks get a lot of pressure hence wearing those headphones for long hours becomes uncomfortable. Well not anymore on Moto Pulse 2!
So in terms of looks and comfort, it gets good marks!
Looks: 4/5 || Comfort:4.5/5
Audio Quality
In this area, Moto will not disappoint many listers out there. As far as audio drivers are concerned they are 36mm ones and do a decent job.
Since the clamping force is not high, the bass is not the strong point. If you like deep and heavy bass then you can consider other headphones. For e.g. Boult Audio Bass Buds Q2 or BoAt Bassheads 900 or BoAt Bassheads 950v2.
Moto Pulse 2, shines in terms of vocals, treble, and instruments. The overall audio quality is crisp and with plenty of detail. It doesn't do any audio distortion even at full volume. So if you like to hit the tarmac with full volume then you can do that without any stress or unpleasant distortion.
When it comes to loudness, it's not the best but it's quite good. At full volume, you will not be able to hear any ambient sound around even from the dessert cooler (tested personally).
So in terms of audio quality, it's good.
Overall Audio Quality: 4/5 || Bass: 3/5 || Vocals: 4/5|| Loudness: 3/5 || treble: 4/5
Motorola Pulse 2 Review Mic Quality
If you plan to take calls via Moto Pulse 2 then here's a piece of good news for you. The inline mic on offer works great! You can take calls without any issues. The mic produces very good audio quality. We've tried many headphones under 2000 and there are only a few ones that pack in good mic.
Moto Pulse 2 is on the list! Secondly, if you want to take the call quality to the next level then you can always buy a new 3.5mm audio cable with an inline mic! So for calling it gets our recommendation!
Mic Quality Test: 4.5/5
Should You Buy Motorola Pulse 2 Wired On-ear Headphone?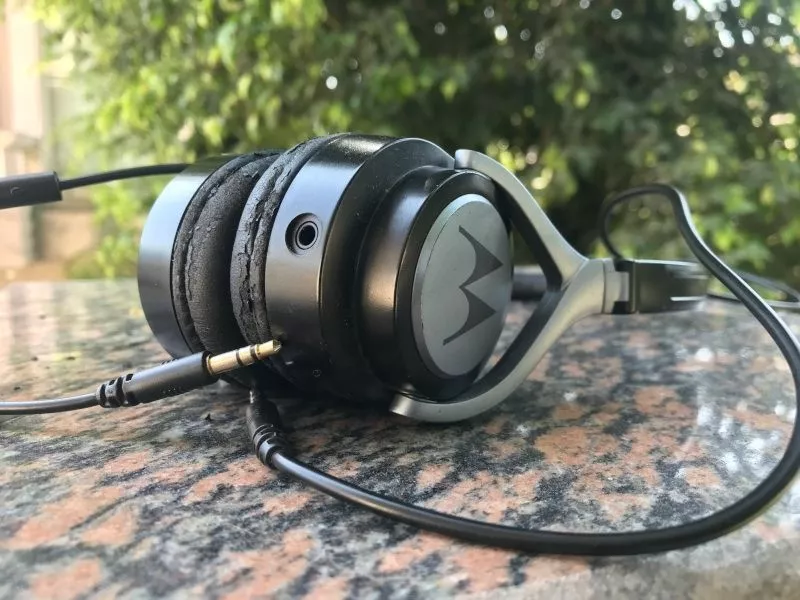 As per our experience with Moto Pulse 2 on-ear headphones of over 3 years, we are happy we bought it. Like all headphones, this one also has its pros and cons that are important for the longer run. Luckily this headphone has a few niggles. Let's talk pros first.
It's a very lightweight headphone probably the lighter we have tested. The headband adjusters offer elements of stainless steel. So the headphone is fairly durable. As far as comfort goes, the earcups are decently soft. The earcups offer tilt-ability which means you can find a very comfortable spot in which you can wear for very long hours.
If you like audio that is rich in mids and highs then this is a good one. Don't get me wrong, the bass is there but it's not a thumping one. So need a powerful bass-centric headphone then this is not the best one.
This headphone is even great for calling. We don't usually say this for many budget headphones but this is actually quite good.
So it's all good? No! There are 2 quirks with Moto Pulse 2. To begin with, the build is not the strongest point. Being portable and tiltable the hinges are of plastic hence applying too much force can break it.
Secondly, the audio quality is great but not very base-centric. Other than the two cons the headphone is pretty durable and will checkmark most of the boxes.
Wrapping up
There you go, guys! This was our Motorola Pulse 2 Review. if you found this helpful, then do share it with your friends and family who might be looking for good budget on-ear headphones. And you can always reach us out on the below social accounts if you have any doubts or queries about headphones, earphones, or even neckbands. We love to help our readers.
Liked the content and want to support Padhkedekho without paying a dime? Then please make your purchase using the below Amazon button. It will help us earn a small commission at no additional cost to you. With this, we ensure you honest and customer-centric reviews of products and services.
Similar Articles For You!
F.A.Q
Is Moto Pulse 2 Good?

Motorola Pulse 2 is a good on-ear headphone. USPs are lightweight, portable, and detachable cables. We bought it 3 years ago and it's still in decent condition. So it is certainly a great buy under 1000 Rs.
Are Motorola Headphones Good?

We've owned and reviewed 2 Motorola headphones (On-ear as well as over-ear) and they are certainly of good quality. Built quality is not the best but as per price, they are acceptable.
Motorola Pulse 2 Wire Size?

Moto Pulse 2 has about a Meter long cable that is detachable.
Can Motorola Pulse 2 be Used For Calling?

Yes, Moto Pulse 2 can be used for calling. The in-line mic offers great output. The best part is there is no static disturbance.