BoAt Bassheads 900 is undoubtedly the best headphone under 1000 Rupees. But things get interesting when headphones like pTron Studio or Zebronics Thunder are offering wireless connectivity below 1000. So what is better for you boAt Bassheads 900 or pTron Studio? Therefore, in this article, we are bringing to you BoAt Bassheads 900 Vs pTron Studio Comparison!
Update: Both headphones are available at a huge discount on Amazon's Great Freedom Festival sale. Click now to check out the deals!
This pTron vs BoAt comparison considers essential factors like built quality, audio quality, mic performance, noise cancellation, soundproofing, and what not! Thus, the pTron Studio vs boAt Bassheads 900 comparison is going to be an interesting one for you!
Here at PadhKeDekho, we have done multiple headphones and earphone comparisons. If you are interested you can check those out too. These comparison articles are written after using the products for a while, or feedback from customers, and some technical specs provided by the manufactures. So as you should know what to expect from your next purchase before buying it!
BoAt Bassheads 900 Vs pTron Studio Comparison
For your convenience, you can click on any of the upcoming characteristics of the comparison to learn about them. This will save you time and you'll get to know what you seek to know! Let's first have a look at the differences that sets them apart. And then pros and cons, built quality, audio test, mic test, noise cancellation, soundproofing (audio leak), and battery backup! That being said, let's check out the differences!
BoAt Bassheads 900 Vs pTron Studio Differences
pTron Studio Headphones Pros And Cons
BoAt Bassheads 900 Pros And Cons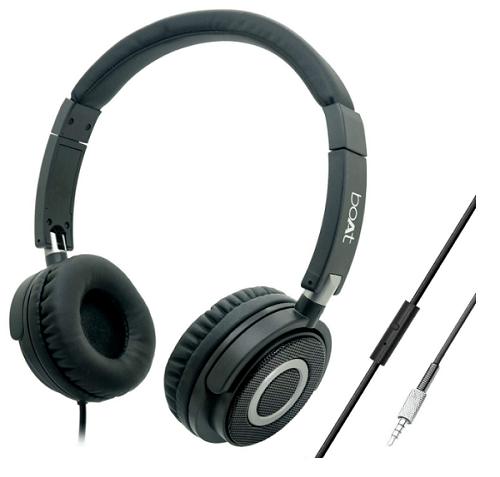 Built Quality Test BoAt Bassheads 900 Vs pTron Studio
It is evident, pTron has really put effort into the design. In the first look, the pTron Studio doesn't appear like a budget headphone. The glossy matte look and the white circular ring around the pTron logo on both sides enhance the look and feel. If you like matte finish headphones then pTron Studio is a good option for under 1000 Rupees. The same matte treatment is followed on the headband. Luckily, both the headphones offer plain headbands without any branding on them. This is something which I like personally.
But when it comes to built quality both are good choices under 1000. Keeping in mind pTron, this headphone is way better than other generic headphones that are available on Amazon or Flipkart. I have used quite a few headphones under 1000 and pTron Studio hit a mark. However, I will keep boAt Bassheads 900 above it. Why you may ask? Because there are 2 reasons.
The first one is the use of plastic to adjust the headband. Even at a lower price boAt Bassheads 900 offers stainless steel adjusters. This can be an issue for someone who keeps headphones for a long time. Secondly, the earcups are not tiltable I mean you cannot move them for better adjustment. Though the headband can be adjusted for better comfort fit.
Let's now talk about comfort. On Both the headphones you will find soft cushioning on the earcups as well as beneath the headband. But it is boAt that offers the best overall pleasant experience. Due to the tiltable ear cups, the headphones offer a great snug fit. Which is somewhat lacking on pTron Studio. Don't get me wrong here, both provide a good comfort level and can be worn for a few hours once they are adjusted to your head size perfectly.
Which One Sounds Better?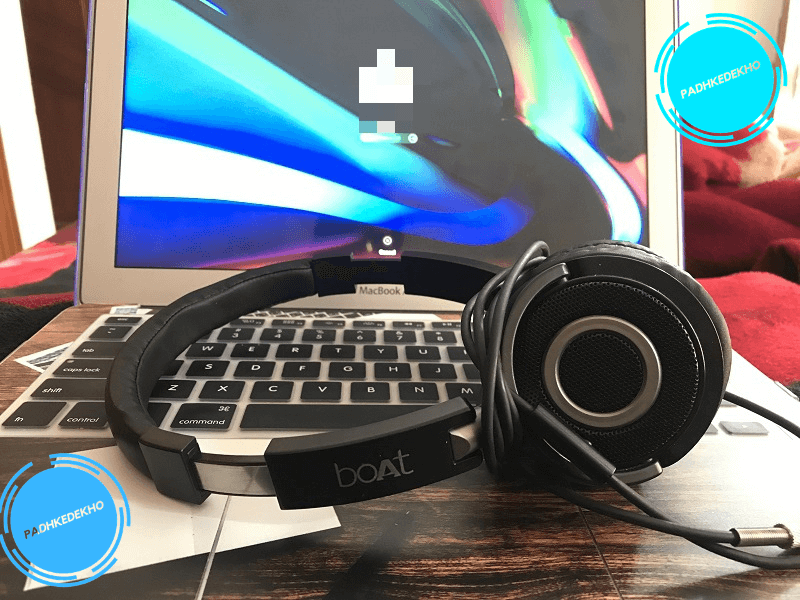 Both of these are inclined towards deep and powerful bass. Because the majority of Indians like heavy beats. If that's what you are looking for then BoAt Bassheads 900 is the best option under 1000 Rupees. Beats don't exist you enough? Then you might like clarity, instruments, loudness, and detail. Even then BoAt 900 will checkmark most of the boxes. The level of audio distortion is also lower on BoAt Bassheads 900. So if you are an audiophile on a budget then nothing is better than Bassheads 900.
If you don't prefer boAt products then we would recommend trying Sony 310AP which is also a good option under 1000 Rupees. We have used it and also compared it boAt Bassheads 900. You can check that article below.
Read More: Sony 310AP Vs BoAt Bassheads 900
With pTron Studio you can experience good details too. In fact, we really enjoyed listing to podcasts and tonnes of qawwali! Instruments and vocals are the strong points of this wireless headphone. But for that, you have to limit the volume up to 80. Otherwise, the audio distortion is quite prominent.
pTron Studio offers two types of connectivity. You can choose either the AUX mode or Bluetooth connectivity. So if you are running low on battery or want to preserve for a longer period then you can go with AUX mode. With Bluetooth or wireless connection, it gives you the flexibility to enjoy music without physically connecting your smartphone, laptop, or even computer!
Battery Backup
As per pTron, this headphone comes with a 400 mAh battery and can be used for a maximum of 12 hours with a Bluetooth connection. We did our thorough testing and this is what we have to say. Battery backup is directly proportionate to the volume on which you use the headphone. At full volume and Bluetooth connection, you can expect the headphone to last about 5 hours. A slightly lower volume around 70 and 80 can give you juice for 8 hours. Which is good considering wireless connection. With the supplied 3.5 mm cable in the box, you can last as long as your connected devices can!
Now, regarding the Bluetooth range, the company says about 10 meters. However, we had some issues with it. While listening to music or watching videos if you keep the phone in hand or on the table then you will not face any issue. But the problem will arise when the smartphone is in the pocket or a little way from the phone.
We have also received mixed feedback from customers. Few people have pointed out auto disconnection and sometimes latency issues. Which we haven't experienced. So for better connectivity try to keep the devices in close proximity. Or switch to the wired connection.
Note:-
We would say for better peace of mind, you can go with Infinity Glide 500/501 by JBL. We have been using the headphone for a few months now and had never experienced issues regarding Bluetooth. You can find our review and video for the same below. Do check them out!
 Read More: Infinity Glide 501 Review
Mic Test
While testing the microphone, we were quite impressed with pTron Studio. We took few calls outdoors and the other person was able to hear us without issues. Though not as clear as Infinity Glide 500 or 501. But it was better than boAt 900. The mic of Bassheads 900 captures more background noise than the person who is speaking!
Things for boAt 900 change when we talk about indoor calling. Where it tends to send a slightly heavy and depthful voice. This can be a good thing if you do online streaming or record audio for videos. Moreover, it can be used for online meetings where you want to sound confident!
Note:- For a better calling experience we would recommend using the wired mode instead of Bluetooth for more reliable connectivity on pTron Studio.
Audio Leak And Noise Cancellation Test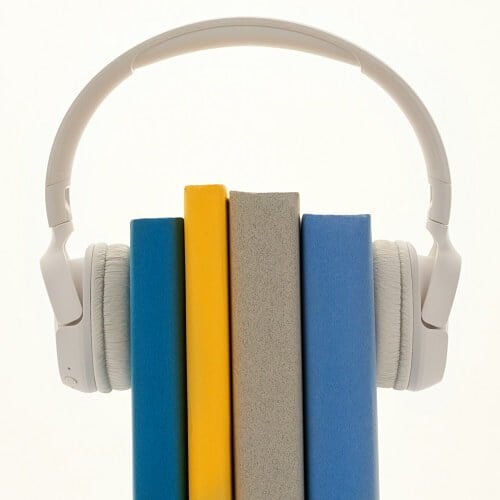 An audio leak or soundproofing is a very important factor to know while searching for a headphone. This is something that people usually don't care about before buying and then later regret when people sitting close tell you to lower the volume! Even we had to go through this so many times. The latest example was while testing pTron Studio!
So audio leak is an embarrassing situation in which the audio from the headphone leaks into your surroundings. This can be inappropriate while in public transport or when unknown peoples are in your close proximately. Thus, to avoid yourself from this awkward position you can decrease the volume to 60 to 80 percent. Or else, you can go with boAt Bassheads 900 to avoid the problem!
Usually, people get confused between soundproofing and noise cancellation. Though they sound something similar yet they are different. Noise cancellation means the mechanism that prevents the outside noise like people chatting on road, horns of vehicles next to your house, or grandparents watching the news at high volume! So these noise cancellation headphones can be of help.
Both the headphones offer passive noise cancellation and actually, they do restrict some noise breaking in your audio experience but not completely. For that, you need to buy headphones with active noise cancellation like JBL TUNE 750 or Sennheiser HD450BT that do come at a high price.
If you want to know more about the audio leaks and types of noise cancellation or health issues with headphones and earphones then you can check out our article for the same below.
Read More: Headphone Vs Earphone Comparison
So Which One Should You Buy?
Unlike the previous comparison we did of boAt Bassheads 900 vs Sony 310AP, this one is fairly simple to conclude. If you are looking for a wireless over-ear headphone under 1000 Rupees then pTron Studio fills in perfectly. Also, it comes with an Aux mode that is like icing on the cake!
In terms of built quality, it is not going to disappoint either. Keeping in mind the price, the quality of the headband, earcups, and even the threading on the fabric doesn't look cheap.
pTron Studio is more tilted towards listeners that need a good battery headphone under 1000 with the latest Bluetooth 5.0. Moreover, it offers good overall audio quality and bass that will satisfy most people.
But if you need more of everything i.e. built quality, audio quality, durability then look no further and get your hands on boAt Bassheads 900 until stocks last. As of today, it is the best selling headphone under 1000 on Amazon. There must be reasons for it! And if you need to know more about boAt 900 then you can check out our boAt Bassheads 900 review before pressing the buy now button!
Wrapping Up
There you have it, folks! This was our BoAt Bassheads 900 Vs pTron Studio Comparison. If you think we helped you in decision making, then please support us by buying any of the headphones from the below Amazon link as it will help the website grow at no cost to you! Thanks for being a patron!
If you have any issues or queries regarding pTron vs BoAt headphones then please reach us out at PadhKeDekho's Twitter, Facebook, and Instagram. We would love to help! And do share this with your friends and family so that it can help more people in decision-making. Thank you so much for reading and if you are new to our website, then hit the red bell icon on the left to be notified of our new coverage.
Just like the above article, we share our 2 cents in the form of reviews, tips & tricks, comparisons and opinions so do check out those articles. And if you liked the content do share it with your friends and family! Thanks, we will see you at the next one!
Stay Healthy And Stay Safe! Peace! #PadhKeDekho
F.A.Q
Which Is Better BoAt Bassheads 900 Vs pTron Studio?
Both are good headphones from different categories. BoAt Bassheads is a wired on-ear headphone. Whereas, pTron Studio is wireless Over-Ear headphone. We have compared them on the basis of built quality, audio quality, noise cancellation, and much more! So do read our comparison.!
pTron Studio Battery Backup?
Battery backup is entirely dependent on the use case scenario. In our testing at full volume in Bluetooth mode, it gave up after 5 hours. And with 80 percent volume, it went for 8 hours!
pTron Studio Pros And Cons?
Pros 1: Dual Audio Mode 2: Battery Backup 3: Over-Ear Headphone 4: Good Audio Quality With Base Cons 1: Audio Leak Is More Evident 2: Sometimes Disconnects In Bluetooth Mode >>More in the article!