Should I buy budget headphones or go with slightly expensive audio gear? Cheap vs expensive earphones what are the differences? Do these questions pop into your mind or even more? if yes, then you are a sensible buyer who values products based on money. We get so many questions like these. So in this article, we will prominently cover are expensive earphones worth it?
Since we love to try new earphones and headphones but covering all of them is not possible. Because there are new launches happening every day. So we buy those products which people ask us about.
At PadhKeDekho, we have used multiple headphones and earphones but most readers have asked about entry-level or around 3 thousand Rupees headphones or earphones. That's why most of the reviews and comparisons are of that category.
Quite recently we have started receiving queries about premium headphones or earphones. This brings the big question; should you buy the entry-level headphone/earphone or go with a slightly expensive one?
The answer is both yes and no. Let start with why you should not!
Why You Should Not Buy Expensive Headphones or Earphones?
Over the past few years, audio gears like earphones, headphones, TWS, neckbands, etc in the budget category have grown quite phenomenally. Due to high competition brands are trying very hard as a result, the customers end up with a product which is actually worth it!
For e.g. under 1500 Rs BoAt Airdopes 121v2, BoAt Airdopes 131, Mivi DuoPods A25 has really impressed us. Upon a slightly upper range, OnePlus Buds Z and BoAt Airdopes 441 Pro are great budget TWS options that roar quality and killer audio!
So you don't need to go for earphones at about 5k. But saying that will be wrong! For a casual lister, it might be a valid and justified step. But for someone who likes seamless connection, feel of premium device and miles ahead audio as well as the mic performance. You have to try at least once.
Why Expensive Earphones Are Worth it?
There are so many reasons to buy premium earphones. Let's start with the 3 major differences.
#1 Better Calling Expereince
After testing various headphones and earphones both wired and wireless even TWS options for below 2000 Rupees have always left us desired for better mic output.
This is because generally, companies give only one mic in the case of headphones. Two for TWS and again one for neckband earphones. Secondly, to achieve the attractive cost, the mic used is not always the best quality. As a result, you get a robotic voice that doesn't appeal much.
We are not saying all the headphones and earphones under 2000 have bad call quality. The mic quality might be okay for someone who doesn't play with earphones or headphones very often, but we can definitely tell the difference.
So to save your money from earphones with even inferior mic, here are our recommendations that you can check out. 
if your budget is tight or under 2000, below are a few decent headphones with good mic that we tested extensively. BoAt Rockerz 510, BoAt Rockerz 550, Infinity Glide 500 & Infinity Glide 510.
If you need casual calling then TWS under 2000 then BoAt Airdopes 121v2, Mivi DuoPods A25, Realme Buds Q2 (slightly above 2k) are good options. You can get decent/good calling experience with OnePlus Buds Z, BoAt Airdopes 441 Pro, but these are around 3000.
But for the exceptional calling experience, Jabra Elite 65T and Sony WF-XB700 are the way to go! However, these do come at a cost of around 5000 to 8000. The reason for the improved calling is the use of multiple high-quality microphones along with noise cancellation.
Under 3000 Rs, some brands are claiming noise cancellation and are getting the hype but didn't impress much!
Hence, going with a premium earphone or rather TWS earphones gives an edge with better mic output.
#2 Rewarding Audio Quality
Do you also believe bigger audio drivers = better audio quality? Then you have been played before by someone! Well, it technically means louder but doesn't always ensure better!
Loudness is not the only factor for the audio quality check. For us, vocals, instruments, treble, bass then comes loudness. A good blend of these makes the killer audio experience. Some brands tend to cover their subpar audio with extra bass and it works for many general users.
In fact, we blind-tested few headphones on the team just to pick the headphones that sounded great. We were expecting people to pick up Sony or JBL but instead, people went with BoAt and Skullcandy!
For many brands, playing with bigger audio drivers usually drive in more sales. Because it makes the comparison quantitative rather than qualitative. 
For instance, Sony ZX310AP has 30mm, audio drivers, while BoAt rockerz 510 has 50mm, drivers. So on paper, BoAt seems better. But in reality, Sony has a better detailed audio signature. While BoAt has a bass-heavy audio signature.
This bigger driver game is usually played under the 3000 price range. Because the "bigger is better" card always wins. Under 3000 Rs, for TWS, our best choices are OnePlus Buds Z and BoAt Airdopes 441 Pro. They sound great, best comfort, and have good call quality.
For headphones, our picks are Blunkpunkt BH11, BoAt Rockerz 550, Infinity Glide 510, AKG K52 simply because of the studio music quality, killer battery (except AKG K52 which is wired), and comfort on offer.
Any neckband design lovers? Then don't worry! We have few best recommendations as well! Skullcandy INKD Plus & Sony WI-C200 will answer your questions!
#3 Better Built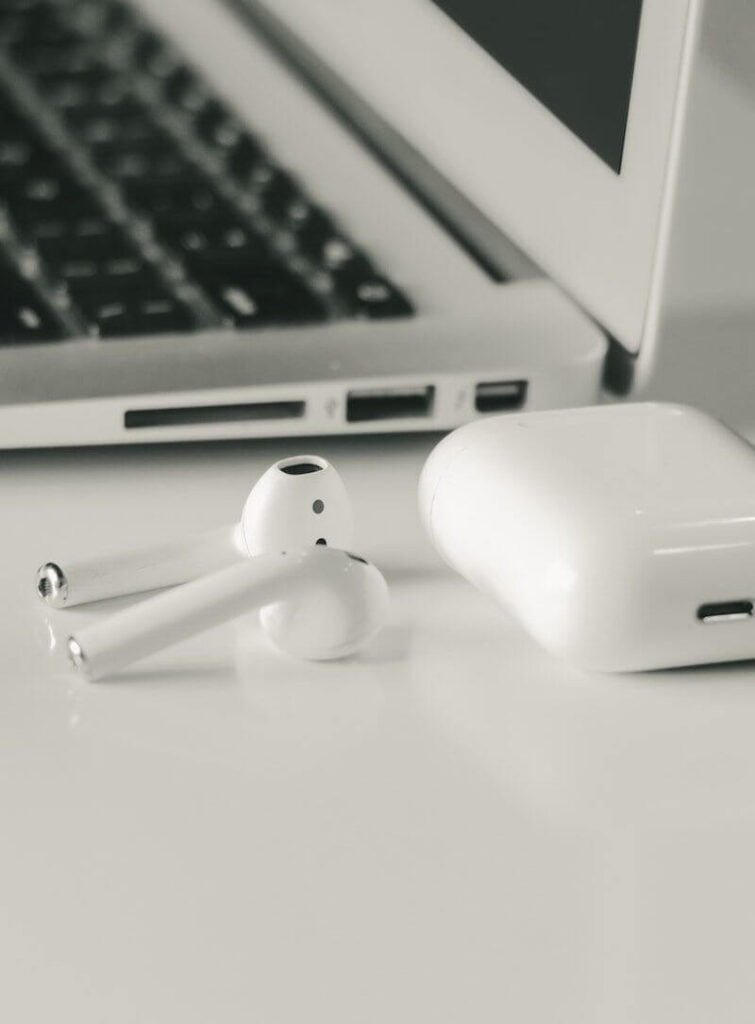 Cheap vs expensive earphones
Built quality is quite important because if it's in one piece then only you can use it! We believe one should use the headphone or earphone for atlest a year. If it still has the battery capacity or the headband of the headphone still works without taping then you can go even more!
Most brands give so many features but ultimately compromise on the structure or frame of the headphone. The biggest cost-effective measure is plastic. As you as seen under 2000 Rupees most of them are completely plastic. Even the headband adjusters are plastic.
What happens is plastic is not bad, but the quality of plastic plays a major role. So if it is weak the headband or headphone will break without applying much force.
For e.g. On the budget side (below 2000 Rs) we were quite impressed with Infinity Glide 500/501, Infinity Glide 510, and BoAt Rockerz 550. While Infinity has used high tensile plastic and BoAt went with aluminum/metal headband adjusters.
Usually, headphones under 5000 majorly have plastic built all around. Some headphones like JBL Tune 700BT & Infinity Glide 4000, though completely plastic but are very durable. One in our team owns both for a year and has never complained about it.
Unfortunately, not all have good built quality under 2000 Rupees. Some have exposed wires next to ear cups and some have inferior headband adjusters that break. So if you prefer good quality headphones then the above suggestions are worth considering!
One brand that partially impresses is with good built quality is Skullcandy. In other words, the "all-rounder" word defines Skullcandy quite well. Specially Skullcancy Uproar under 3000 Rs and Skullcandy Hesh 3 under 6000 Rupees!
So Finally Are Expensive Earphones Worth it?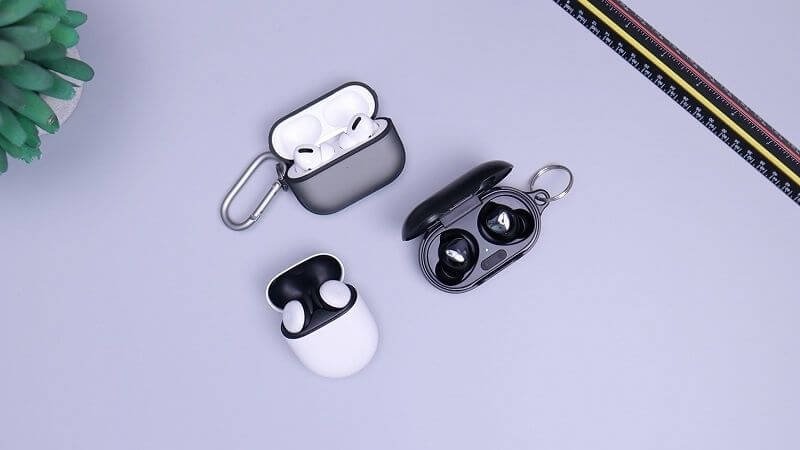 Yes, expensive earphones are totally worth it. Everything from built quality, look & feel, comfort, detailed audio, mic quality, etc just takes the overall experience to a whole new level. The difference is so immediate that we were like "wow" after listening to a few songs on Airpods Pro spatial Audio after switching from Samsung Galaxy Buds Plus!
So buying premium or expensive headphones are worth it? Yes. But only because of the killer noise cancellation and ultra comfort. If you are brand conscious then there must be other things like an ecosystem, feel-good factor and so much more.
This doesn't mean the cheaper ones are bad. We've been using BoAt Airdopes 121v2, 131, One Plus Buds Z, BoAt Airdopes 441 Pro they have been going strong even after 8 months of use!
Due to the high competition under 3000 Rupees, brands are giving their best products. So they are also good but you should know that you will be making few compromises in terms of built quality, comfort ad most importantly audio & mic output.
Since we have tested many headphones and earphones here are links to the other articles we have covered.
There You Have it, Guys!
This is our honest opinion about how expensive earphones are worth it! if you are having trouble finding the best headphone/earphone/neckband/wireless speakers then worry not! Ping us on the below social accounts, we will love to help you out!
Thanks for reading! PadhKeDekho, signing off!
F..A.Q
Are Exensive Earphones Worth Buying?

Yes, expensive earphones are truly worth it but it depends on the need of the user. We have used many and the 3 primary differences are in terms of built quality, audio output, and mic performance. Do you actually need premium earphones? Check out this article, we have talked about that too.
Are Cheap Earphones Worth it?

Yes, they are VFM and surprisingly offer decent to good quality. Due to high competition brands are trying their best and it's the user who takes advantage! We have tested many earphones for under 3000 Rs and some of our best are mentioned in this article. Checkout now!