[Updated on 19 July 2023] We've been using this earphone for over 4 months now. It's been going well and no major cons have come up so far. You can certainly check it out. Back to Sony MDR EX150AP Review.
As far as wired earphones go, you can pretty much get a decent product from BoAt or other brands for half the price as Sony mdr ex150AP. Even then, it's the best-selling one. How is that happening? Is it really that good? Does it justify the price tag? Let's find that out in this review!
In this Sony MDR EX150AP Review, I will talk about that along with pros and cons, built quality, look and feel, features, audio quality, mic test, and finally our verdict. To save you time, clicking on the links prior will take you to the particular section of the article.
if you are first time here at Padhkedekho, we cover consumer products and services and share our honest customer-centric reviews. Just like all the articles on Padhkedekho, this one also is not a sponsored review. The opinions shared below are true from the heart of our editorial team. Just to give you an honest picture of the earphone.
Sony MDR-EX150AP Pros and Cons
Built Quality
The overall construction of the earphone is rubber and plastic which is common under the 3k category hence it's fine. The wire used by Sony is not the thickest nor braided but it is durable. Mine got stuck in the zipper dozens of times but survived 4 months of backpacking and pocket traveling without any issues.
The L-shaped 3.5mm jack prevents the wire from unexpectedly disconnecting from a device. Though, it's a personal choice whether you like a straight 3.5mm jack or an angled one. Generally speaking, the angled one has a longer life.
So keeping in mind the 1000 – 1200 Rs price that that to a product of Sony is good. Out of 5, I will easily give it 4.
Look N Feel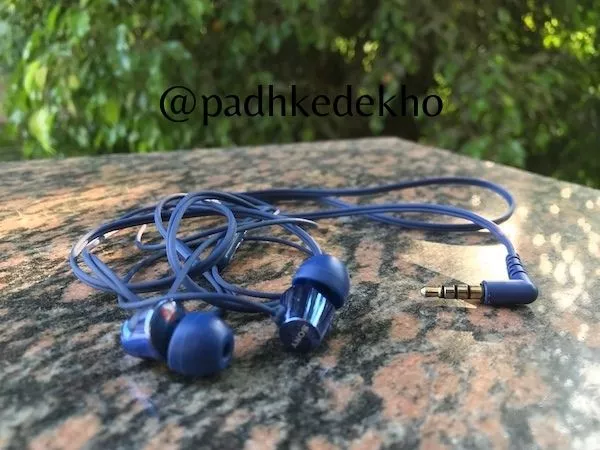 Sony MDR-EX150AP is available in two colors; Black and Blue. We bought blue because it looks more alive and certainly reminds the good old days of Sony Ericson phones. Gosh, we miss those!
As you can see in the above image, the silicone ear tips are matte just like on any other earphones but the earbud has a shiny finish to it. And you have Sony branding in white on both the buds. The wire is exactly of the same tone as the ear tips and looks quite good.
In the looks department, Sony EX150AP is a good-looking wired earphone for around 1000 Rs.
We went out and asked the public opinion about the earphone and many take these as 2 to 3k worth of earphones may be due to Sony branding. Hence, Sony has really made this earphone look more expensive than the cost.
Thus in terms of looks, it gets sold 4.5/5.
Comfort
The moment you will put on the earbud you will feel them small. Since I was using BoAt Bassheads 242 for a while it has those ear hooks that help them stay in the ears while working out. So I found Sony EX150AP earbuds to be small.
Unlike other earphones that come with 2 additional pairs of ear tips, Sony offers 1 more pair with ultra-small ear tips. Which gives Sony an edge.
I've applied the large one as it fits perfectly and doesn't let the earphones fall. You can play around with the ear tips and find your comfortable spot. If you have big ears, then the large ones or the medium ones will be more appropriate.
So the question is how comfortable is Sony MDR-EX150AP?
Well, they are quite comfortable. The earbuds have no rough edges hence they don't pain. moreover, the ear tips are very soft and offer a snug fit even when you are resting on the couch and watching your favorite movie.
The overall weight of the earphone is around 4 grams including cable and it's so lightweight you will not feel it. I have tried watching a few movies and the whole season 2 of Umbrella Academy! Had no issues and really had a good time with it.
Another good thing about this earphone is the size. Since the earbuds are small they can easily fit the ears of kids or people with small ears. My niece is 12 years old and she uses these for her classes. Hence it's kids approved.
Audio Quality
Many people judge earphones or headphones on the basis of the size of the audio drivers. There is a perception that bigger is better. Brands know this and go for bigger numbers instead of the quality driver. Sony has never gone for the big numbers because they work on quality.
For context, Sony Zx110 is a 600 Rs headphone that just has 30mm of drivers. But the audio quality is killer. In the same way, Sony MDR-EX150AP has 9mm drivers. In this price range, you can get 10 or even 12mm drivers. So the question is how good is Sony 150AP?
Sony's sound profile is different. It's cleaner in a simpler sense. To be honest, it's a Sony product after a long that gave us a nostalgic feeling. The overall sound signature is very sharp. Even at 30 percent volume, you can hear your favorite song in full detail.
Below 50 percent of volume, the vocals, instruments, and treble are very strong, and as soon as you go beyond that the bass kicks in. It's not heavy bass but you will experience great frequencies of the bass. So if you like good quality bass then Sony EX150AP is a good alternative.
How loud is Sony MDR150AP? Well, it's very loud. At 100 percent volume, you will be disconnected from the world. By loud I mean you can jam into your favorite songs and keep the party going!
But for good hearing, we always advise volume around 60 to 80 percent. If you wish to listen at 100 then don't use audio gears continuously for 3 hours.
So in terms of audio quality, Sony MDR 150AP scores a good 4.5/5.
Features
When it comes to features, wired earphones are a tad behind wireless earphones or earbuds in context. But brands, try their best to add in a few things that will make life easier for the users. Usually, all wired earphones have an MFB that can let you play or pause music or take/end calls. But Sony did something big here.
Sony MDR-150AP comes with a unique feature in this price range. You can customize the MFB (Multi-Function Button) with one tap, double tap, or triple tap. So you can choose accordingly.
The app you need to download is the Sony Smart Key app which is free on Android as well as iOS. So you can set features as per your liking.
So in terms of features, Sony did not disappoint this time.
How's The Mic of the Sony MDR-150AP?
Mics on wired earphones are generally good. We've tested around 30 earphones and more than 70 percent had good mic quality.
The good news is Sony MDR 150AP has a good microphone. We can recommend it for work-from-home or professional calls. We've tried taking calls in the Metro, in public places, and even indoors the mic picks up the voice quite well.
What about background noise? Yes, it does capture background noise if in case you are wondering. But it filters out about 40 percent of it. or you can override that by being a little louder.
Hence mic gets a solid 4/5.
Latency Test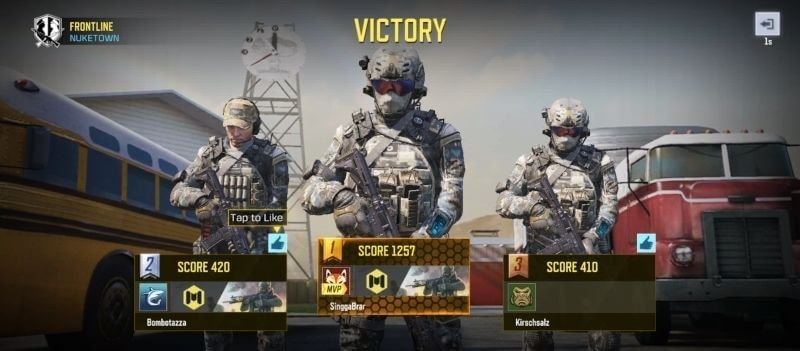 That's the beauty of wired earphones you don't get any latency while gaming or watching videos. Be it on Amazon Prime, Netflix, or Hotstar you get an ultimate experience. I've tested Sony MDR 150AP with iPhones, Oneplus 7, Moto G51, etc.
To be more specific, these earphones can easily let you hear the footsteps of the enemy and make out their next move.
So Should You Buy Sony MDR-EX150AP?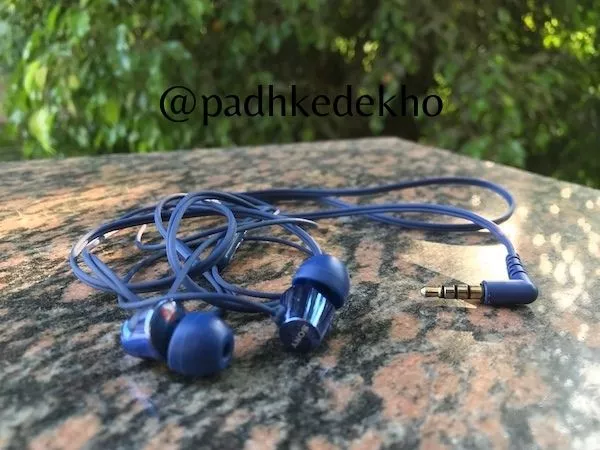 This time Sony has not done crazy pricing though it's a tad bit more than the likes of BoAt and JBL. But the end product is worth the price. Everything from its built quality to its look and feel is just great. So should you buy it at this price?
y get it, you can buy earphones like BoAt Bassheads 242 (review) or even JBL C100SI for under 600 Rs which are quite great deals.
But here, Sony shines through the clear vocals and strong mid-range. It packs in good audio drivers and a great microphone for calling. So if you need a good audio experience or need a good call quality earphone then buy Sony MDR-150AP you will not regret it.
Now for the most important part, comfort! Because it will make sure how long you can wear it. I am happy to report, that you can easily wear it for a couple of hours without any strain or discomfort. This is achieved by using a very light body and soft ear tips.
Sony MDR-EX150AP is also great for people with small ears. This cannot be said for many earphones out there. The outer earbud is tiny which helps in being compact. My niece uses it for online classes and she did not report any pain. So you can easily give it to your kids or if you have normal to small ears, you should consider it.
One thing that Sony missed out on is in terms of water resistance or sweat resistance. Hence for workouts, it might not be a good option. So if you need one for workouts then I would recommend checking out BoAt Bassheads 242.
Other than that, Sony MDR-150AP is a great earphone for under 1000 Rs and it gets our approval.
Wish to support local content without paying a single penny? Then please shop using the below Amazon button. You will not be charged extra. Amazon will pay us a small commission that will help us try new products which ultimately benefit readers like you with honest customer-centric reviews. Thanks for being a patron!
Wrapping up!
There you go, guys! This was our Sony MDR 150AP review after one month of use. If you found it helpful then do share it with your friends and family! And do you still got some doubts about this earphone then do ping us below on the below given social accounts. We love to help our readers!
Articles That Will Interest You!