Well, congratulations on successfully building your own assembled computer! You have finally managed to turn it on and work on it. But still, the performance and visual look are not pleasant. Because you are still behind in installing Windows 10 driver on Assembled PC.
If you buy a prebuilt PC, then it comes with a DVD for the essential drivers. But for custom-built PCs, things are not as easy out of the box.
But how will you find the drivers for Windows 10 for an assembled computer? So in this article, we will tell you 4 methods that will let you install Windows 10 driver on assembled pc for free in 2023!
Here at PadhKeDekho, you will find interesting tips and tricks like this, reviews, unboxings, and comparisons of products and services.
With that said, let's check out the things required to set up your Windows 10!
How To Find Windows 10 Drivers On Assembled Pc
Windows 10 is the most popular or updated version of Windows. If you are new to Windows 10 then you should definitely check out the best 11 things to do in Windows 10. There are so many things that make Windows 10 a much-awaited update. Also, you can tune it for better productivity.
1: Using Windows Update
The best place where you'll find drivers for your Windows 10 assembled computer is through Windows update. But wait! Older version of Windows also used to get Windows updates?
Yes, what makes Windows 10 updates better is that depending on your hardware they can provide you with the best drivers automatically without doing much for it. Which was not the case with older versions of Windows.
All you need is a strong internet connection and click "Check for updates" in Windows 10 Settings. If you are doing it for the very first time, then have patience because Windows will first download the essential pending updates and then it will install them.
This process can take up to 20 mins depending on your PC's hardware.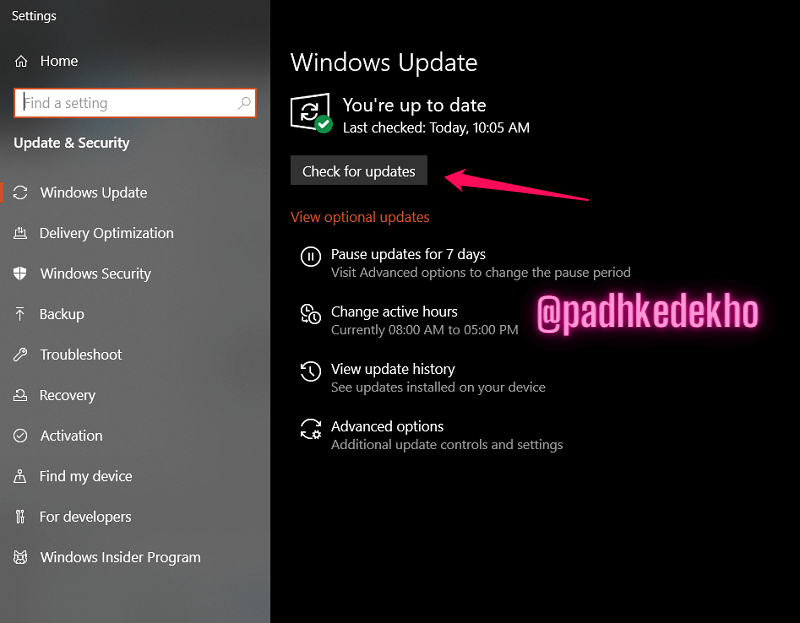 2: Using Device Manager For Finding Driver On Assembled PC
If you don't have strong internet or let's say you use mobile internet as a hotspot, then you can download an update for a specific feature.
To do so, go to Device Manager by right-clicking on the Start button on the taskbar. Or press Windows + X key combination, and then press the M character on the keyboard.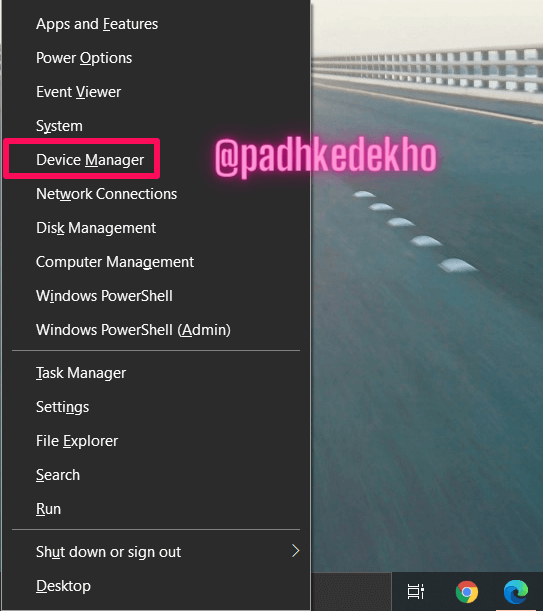 Once Device Manager opens, you will find a yellow exclamation mark next to the features that are missing the drivers. Right-click on the particular feature you need and click the Update driver option from the list.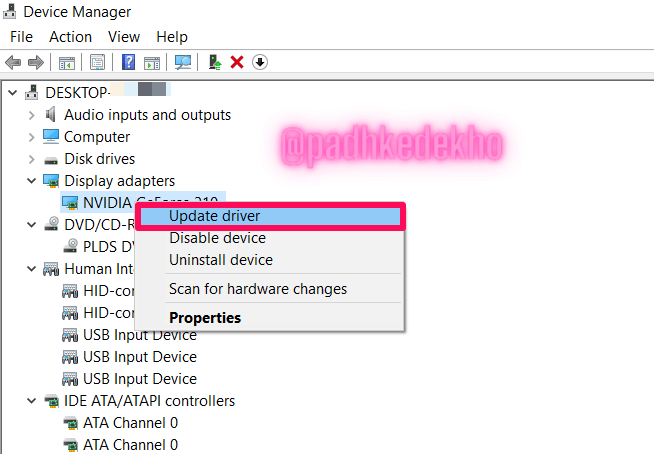 After clicking the Update driver from the list, click on Search automatically for drivers. Windows 10 will find and latest versions on the internet.
And once the installation is done, for some changes to take effect restart is required. So do perform a restart after installing any software.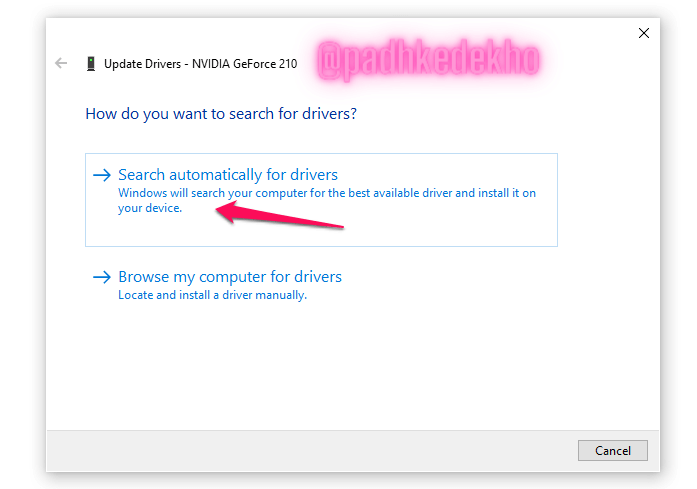 3: Getting The Latest Drivers From The Manufacturer's Website
Most of the computer peripherals makers have stopped giving CDs/DVDs in the box. Which is a good thing. Because the odds of the company releasing a new version that is better performing could hit the market.
Thus, making the one with you obsolete. This mostly happens with the graphic drivers. So whenever you need to install the driver download the latest one from the vendor's website.
Another reason for downloading the latest version via the manufacturer's website is that it gives you early access to the new version. This usually is the case with graphic card drivers.
However, for that particular update to be available in the Windows software updates takes time. So if you have paired a brand new RTX 3090 then it's better to get the driver from the Nvidia instead of a Windows update.
4: Using DRP.SO Or Similar Websites
Are you getting errors while installing Windows 10 drivers? This is quite normal and happens on the new machines. You can always run Windows update troubleshooter.
But let's say you still had no luck with that, then don't worry there are some websites that have tons of options that can let you find Windows 10 Driver On Assembled PC. Rather than downloading all the software and wasting tons of data, you can check out DRP.SO website.
What's so special about this website is that it has a wide variety of drivers depending on the components inside your assembled PC.
Since you have assembled the PC, you must be aware of the components inside. Let's say you have a network card of TP-LINK then you check out the specific driver on this website.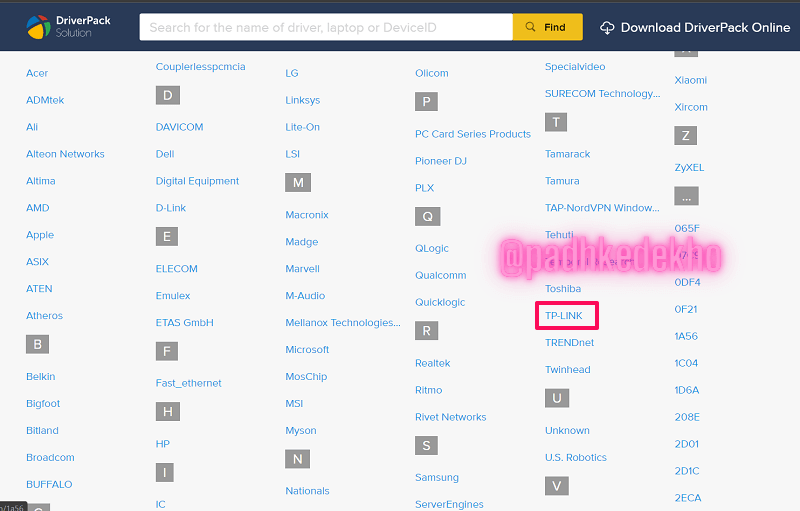 If you don't want to get so technical and need simple software that will check the components and install the required ones, all by itself, then this website provides you with that option for free!
Just open the website and click the green Download button saying "Install drivers for Windows 10" and depending upon your internet speed, it will download an . EXE file that will do the required work!
If you are having trouble using this website then you can also check out the Softonic website. But here, you will need to search for the driver as per the components in your assembled computer.
Which Method Should You Choose?
We will recommend the methods in the order of our writing. I.e. first try to update Windows drivers using the Windows updater even if you are getting errors keep on trying or use a Windows update troubleshooter. Then use the Device Manager if you are looking for something specific like an audio driver or USB 3.0 driver.
And if you are not having any luck with the two methods above then you can check out the vendor's website. If don't want to do so much work then DRP.SO will do all the work for you for free! This is the procedure that we follow when we are setting up our new Windows 10 assembled computers.
Since you don't need to worry anymore about the drivers that means your Windows 10 experience will be great. So, if you have decided to get your hands on Windows 10 then check out Amazon as there are a few great deals going on.
FAQ
How do I download drivers for assembled pc?
We get this question a lot! And just like that, we have 4 methods through which you can download drivers for assembled PC. Read this article.
Does Windows 10 have inbuilt drivers?
Yes. Windows 10 comes with the most common drivers as per your computer's configuration. And as soon as you are connected to the internet it will start downloading the latest versions and bug fixes.
What drivers to install after building a pc?
Pretty much everything. However, the most important ones are the display adapter, graphic card driver, audio drivers, and LAN or WI-FI driver.
Thanks for reading guys! We hope this article would have helped you find Windows 10 driver on assembled PC. If you have any queries or feedback do comment below or reach us out on PadhKeDekho's Twitter, Instagram, or Facebook! We would love to help!
Just like the above article, we share our 2 cents in the form of reviews, tips & tricks, comparisons and opinions so do check out those articles. And if you liked the content do share it with your friends and family! Thanks, we will see you at the next one!