When it comes to headphones, BoAt is extremely active and launches new products very often. Sometimes the differences are subtle on paper but make the headphones entirely different.
For instance, BoAt Rockerz 370 and 450 are almost having the same specs. But are very different from each other. So in this article, we are going to compare BoAt Rockerz 370 vs 450. Not on the basis of technical specifications but after using the products extensively with all factors that can be a deal maker or breaker for you!
Update: Both headphones are available at a huge discount on Amazon's Great Freedom Festival sale. Click now and check out the deals!
At PadhKeDekho, we have reviewed and compared various BoAt headphones like BoAt Rockerz 400, 450, 510, and even 550. Since BoAt has so many headphones getting confused in buying one is normal. So how will you find the best BoAt headphones for you?
Then here, we come into the picture! We aim to provide the best possible information to our readers so that they choose something that is not only good but suits specific user requirements.
Padhkedekho.com is supported by readers like you. Buying anything using the below Amazon links will help us earn some commission from the brand at no additional cost to you. This, however, doesn't affect our feedback about the products.
So that being said, let's begin the BoAt Rockerz 370 vs 450 comparison with our ratings!
Pros And Cons
1. BoAt Rockerz 370 Pros And Cons
BoAt Rockerz 450 Pros And Cons
BoAt Rockerz 370 Vs 450 – Built Quality And Design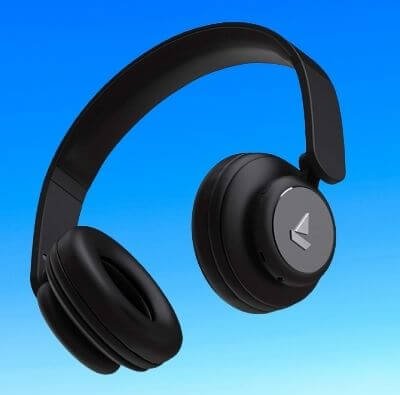 On both headphones, you will see plastic even the headband adjusters. However, BoAt Rockerz 450 seems to have been even better built overall. The earcups are tiltable and foldable on both so this is a plus point if you are going with any of the headphones. Another strength of these is the weight and portability. They are very lightweight at 140 grams and ticks mark all the requirements one can have while traveling.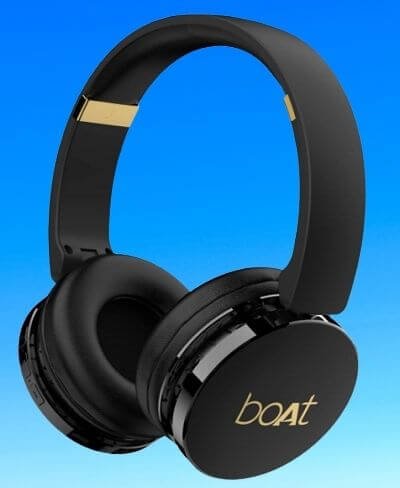 In terms of design, BoAt Rockerz 450 has a matte design going all around. Whereas, you will see some glossy panels on the Rockerz 370. Especially on 370, you will notice the golden metal left and right indicators on the headband. Which looks classy, to be honest!
So if you like a totally matte finish then Rockerz 450 is for you. Otherwise, Rockerz 370 is definitely a looker and seems more expensive.
BoAt Rockerz 370 Vs 450 – Audio Quality Test
Both the headphones have the same 40mm audio drivers but the frequencies are different. So there are totally distinct lows, mids, and highs.
BoAt Rockerz 370 has very strong and clear vocals and instruments. Along with that, the treble is on the same notes. While the bass is not that strong. And if you are concerned about the level of loudness then it is certainly very loud. "You will not be able to handle it" types of loud! But staying at 60 to 80 percent of the volume is absolutely a sweet spot!
If you aim to enjoy vocal-heavy songs and want to experience detail in music then BoAt Rockerz 370 is a good option under 1500 Rs.
While BoAt Rockerz 450 is very different from Rockerz 370. The primary difference is the bass. You will witness a deep and powerful bass.
If the bass is what excites you, then BoAt Rockerz 450 is better than 370.
Other than that, you will experience various frequencies of lows and highs. Whereas, 370 has a strong mid. In other words, it also offers the best vocals, instruments, clarity, and a wide range of bass. You will certainly have a good time if you like to crank up the full volume!
Based on the audio quality comparison of BoAt Rockerz 370 vs 450, we would go with BoAt Rockerz 450.
Mic Test – Best Wireless Headphone For Work From Home?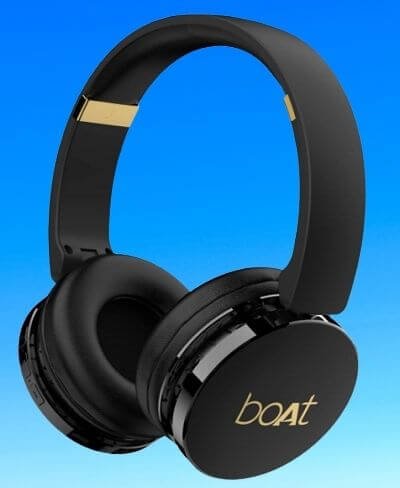 Due to the current pandemic and work-from-home orders, people are not only concerned with the audio quality but also the mic while buying the next headphone or earphone. A good mic is one that focuses more on the transmitter's voice, rather than the background noise of utensils cleaning in the kitchen! So what type of mic output you can expect on both headphones?
We use both the headphones and it is BoAt Rockerz 370 that was better in terms of mic quality as well as better connectivity. In simple words, Rockerz 370 transmitted a more natural voice rather than a robotic one on Rockerz 450.
While keeping work from home in mind, BoAt Rockerz 370 bought a special call redialing feature which is not present on Rockerz 450 or perhaps any other headphones we have tested. This can be engaged by double-pressing the play/pause button. This is a nice touch for headphones targeting work from the home audience!
So in this BoAt Rockerz 450 vs 370 comparison, we will recommend going with BoAt Rockerz 370 if you need a better mic.
BoAt Rockerz 370 Vs 450 – Battery Backup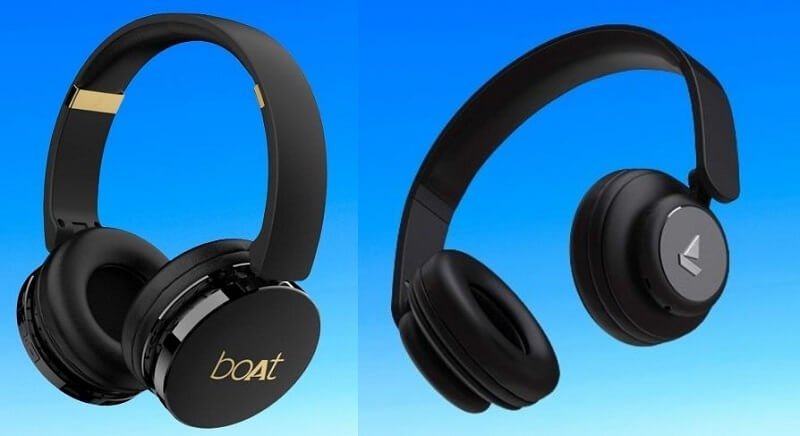 You are listening to your favorite playlist and then suddenly you hear "low battery". Anxiety hits and you run to grab the charger and put it on before the headphone dies. Are you familiar with this situation? If yes, then both of these are going to bring a smile to your face because BoAt has provided dual-mode.
if the battery is going low or you want to preserve it for future use you can switch to Aux mode and enjoy the rest of the playlist. Or perhaps you working a shift! if you'll buy BoAt Rockerz 450 you will need to purchase the aux cable separately because now it doesn't come in the box.
Fortunately, Rockerz 370 comes with an aux cable! But there's a catch it doesn't come with a mic. If you plan to take calls via aux cable, then you will need to buy an aux cable with a mic for both the headphone.
Don't wish to go old school with the aux cable then no worries, you can use any of the headphones wirelessly via Bluetooth. Once you are connected via Bluetooth then the 300 mAh battery comes into play.
On some websites, BoAt Rockerz 450 claims to provide battery backup of 15 hours which is not true apparently. You can get a maximum of 8 hours of battery backup on both headphones.

Just think about it, Since both have a 300 mAh battery how can the difference of double exist! I get it, one is Bluetooth 4.2 and the other 5.0, but it can't cause such a difference.
Noise Cancellation And Audio Leaks
Since both are on-ear types of headphones rather than covering your complete ear they rest above the ears. Hence outside noise will be filtered out but not completely blocked. So yes, some noise cancellation will be there but not much.
In terms of noise cancellation, BoAt Rockerz 450 handles slightly better as the earcups are a little tight. This can cause you some pain after a few hours of use.
But when it comes to Audio leaks both are on the same level but not in a good way!
Both headphones leak a lot of audio for sure. So you must keep the volume below 80 to not disturb people around you on the bus or metro!
So Which Is Better BoAt Rockerz 370 or 450?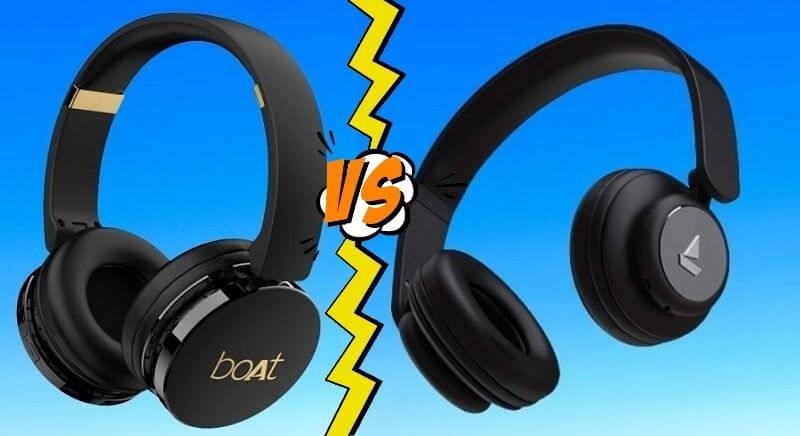 After using both the headphones extensively this is what we have to say. if you are looking for a headphone that is durable and can work for years, then BoAT Rockerz 450 is in the lead.
Even though both are made up of plastic the design and looks are strong points of both. Nevertheless, BoAt Rockerz 370 offers more premium looks. From a distance, it's Rockerz 370 that impressed most of our team in terms of design and looks.
So if you like a headphone that looks way above their price then it's BoAt Rockerz 370. Whereas, BoAt Rockerz 450 is a sweet spot for someone who likes a matte finish headphone that is a "blend-in" type of headphone. For me personally, I liked the BoAt Rockerz 370 in the Buoyant black color!
Is it the audio output that matters the most to you? Then rest assured both are clear and distortion-free music. However, it depends on what you aim for.
if bass is the prime decision making factor then you should buy BoAt Rockerz 450. While Rockerz 370 is for those who enjoy instruments and vocals with a little moderate bass.
Or perhaps you need a wireless headphone for better work from home? In that case, you should grab Boat Rockerz 370. The mic on it is the best we have experienced on any boat headphone other than BoAt Rockerz 510. With the redialing feature, it makes more sense for those who need to continue their work.
That's About It, Folks!
I hope BoAt Rockerz 370 vs 450 comparison would have helped in your decision-making. If it did then do share it with friends and family so that they should also buy what suits their requirements.
If you have any doubts or concerns about any of the headphones, then do comment below or reach out at PadhKeDekho's Twitter, Facebook, Quora, and Instagram. We would love to help!
Thanks for reading our BoAt Rockerz 370 vs 450 comparison guys! We hope for good health and prosperity for you all! PadhKeDekho signing off!
F.A.Q
Which One Has Better Built BoAt Rockerz 370 or 450?

In terms of build, both are plastic however, BoAt Rockerz 450 is more durable.
BoAt Rockerz 370 or 450 For Calling?

If you need better calling experience or perhaps for work from home, then Rockerz 370 is better.
How Long Does The Rockerz 370 Battery Last?

The claimed value is 8 hours and can be achieved at 60 percent of decibels. At full volume, you can expect around 6 to 7 hours.
Is Rockerz 370 Good?

Yes, BoAt Rockerz 370 is a great on-ear Bluetooth headphone. It packs in high-grade audio quality and above all the mic is a performer. In this article, we have put it against Rockerz 450. Click now to learn more!