On heavy demand, today we bring you the comparison of BoAt Airdopes 141 VS Mivi DuoPods A25. Both the TWS falls under the price bracket of 1400 Rs and are loaded with tons of features. But the question is which is better and in which use case scenario one will shine.
After using both the earbuds in the case of Mivi it is over 6 months and Airdopes 141 is relatively fresh at about 2 weeks. So I genuinely know what they do and how well they work!
So without anything else, let's check out the comparison for BoAt Airdopes 141 vs Mivi Duopods A25.
Padhkedekho.com is supported by the readers. By purchasing anything using the below Amazon links will let us earn some commission from Amazon at no additional cost to you. This, however, doesn't affect our view/reviews for the products.

Admin
Mivi DuoPods A25 VS BoAt Airdopes 141 Differences
| | | |
| --- | --- | --- |
| | | |
| | | |
| | | No, (Takes About 5 Seconds) |
| | | |
| | | |
| Can Be Used Straight For (Claimed) | | |
| | | |
| | | |
| | | |
| | | |
BoAt Airdopes 141 Pros & Cons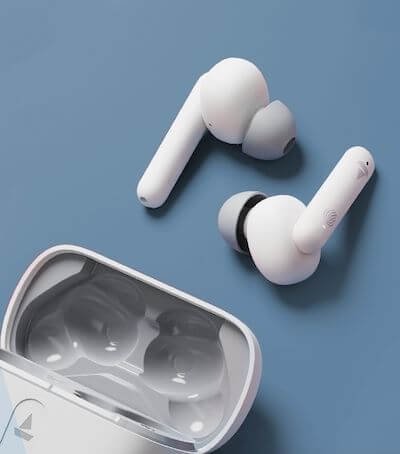 Mivi DuoPods A25 Pros & Cons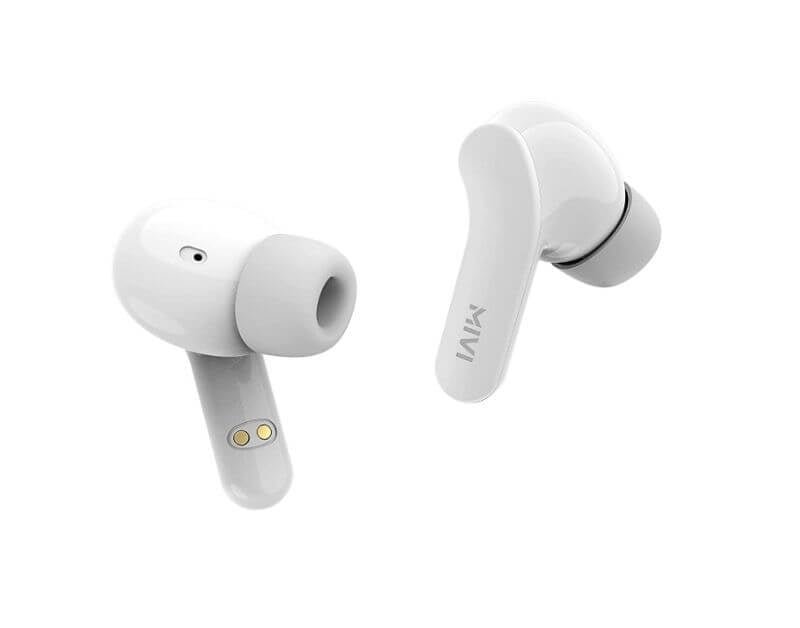 Built Quality + Look N Feel
As far as built quality goes, it's certainly DuoPods A25 that feels more premium. Be it the outer case or the earbuds. While on the other hand, the hinges have more feel on 141. Though both are very durable and will certainly be usable for years.
The earbuds are just like their cases and are quite similar in this context. The buds are also made up of plastic but a good grade one. if you have plans to use any of the buds for longer, then these will not disappoint.
Let's have a look at the design as well as the feel factor.
BoAt Airdopes 141 offers a glossy design on the buds as well as the carry case. While Mivi DuoPods A25 is completely matte. So as per your preference, you can go with any of these. If you are going for glossy then you have to take care of it by preventing it from getting scratches. So you are better off buying cases and covers separately. Otherwise, matte is always good at hiding scrapes.
Airdopes 141 vs Mivi DuoPods A25 Audio Quality
After spending a good time with these, here's what I think of these about the audio quality.
This time around BoAt has not gone overly crazy with the bass. if you have owned any other BoAt Airdopes in the past, this one doesn't sound like those. It's got clear vocals and mids with plenty of treble on offer. Since it's not bass-heavy, you can enjoy many genres on these.
While on DuoPods A25, you will also get crispy vocals and instruments but there will be an addition of punchy bass. It's not only the super low end but you will experience great variations of bass. The 10mm drivers help in not overpowering bass by diminishing the vocals or mids.
So, both of these have good quality music on offer. But if you like more bass, then Mivi DuoPods A25 is a better overall package.
Mic Test
To be honest, we've tried many TWS earbuds and we can count the ones which offer great call quality! You will be pleased to know that both of these are good when it comes to calling quality. In fact, they are so good you can use these for official interview calls or regular meetings on Zoom or Google meet.
The final vocal output is crisp and clear. But when it comes to noise isolation from the background it's the BoAt Airdopes 141 that better by about 20 to 30 percent. So if you are in silent surroundings you can go with DuoPods A25. Otherwise, Airdopes 141 is a good overall package.
Airdopes 141 vs Mivi DuoPods A25 Gaming Test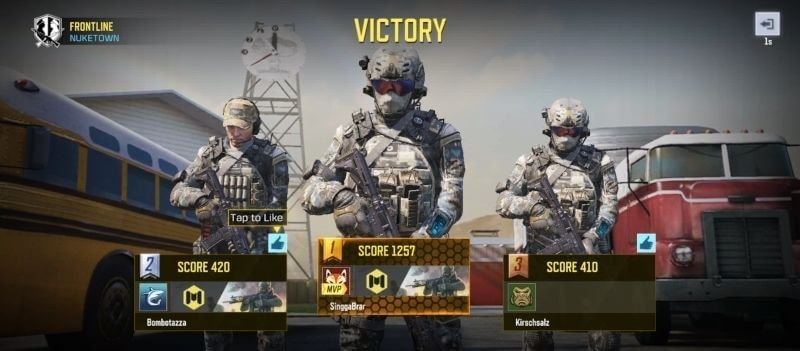 If you are a casual gamer then you can go with any of these. I've tried games like Plants Vs Zombies, Need For Speed No Limit, Asphalt, Dead Trigger 2, etc. had no problems with delay. But if you are a little more serious about gaming then BoAt Airdopes 141 is the best choice. Since it comes with a low latency mode you can cut the delay and can play fast pace games with a better gaming experience.
So gaming in mind? Then choose BoAt Airdopes 141 instead of Mivi DuoPods A25!
Battery Backup
When it comes to battery backup, it's Mivi DuoPods A25 that can be used for longer or a stretch. Mivi claims about 7.5 hours and you can expect anything around 6 hours at 80 percent volume. Whereas, BoAt Airdopes 141 claimed figure is about 6 hours and can be continuously used for about 4.5 hours at 85 to 100% volume.
However, the carry case has a different story! While the Airdopes 141 give lesser juice on a single go the carry case can charge the buds 4 to 5 times. Whereas, Mivi DuoPods A25 carry can only charge about 3 times.
So if you need a longer battery on a stretch then Mivi is better. Otherwise, you can go with Airdopes 141.
BoAt Airdopes 141 vs Mivi DuoPods A25 Which is Better?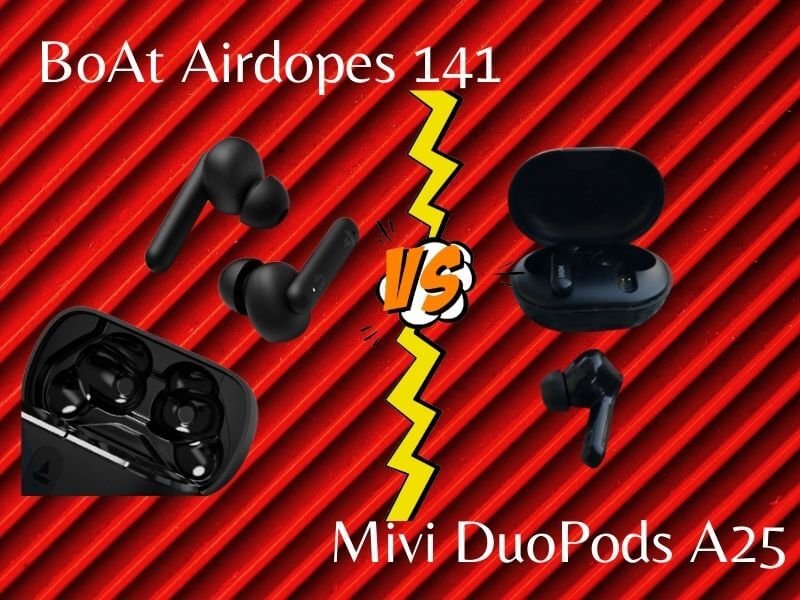 Coming to the conclusion part of the article, if you are looking for a good TWS under 1500 Rs, then you can go with any of these. Touch controls, Bluetooth 5.0, voice commands, call quality, etc. Both are great and you will not be desired for more. But if you need to know exactly which one is made for what type of user then here's what you need!
BoAt Airdopes 141 is for those who enjoy different genres of music with more focus on vocals rather than bass. Whereas, Mivi DuoPods A25 does all that with better detail, sharp/crisp vocals, and deep bass! Certainly, the 2mm audio drivers make the difference!
Next biggest difference the biggest feature that is available on Mivi DuoPods A25 is the in-ear detection.
If you don't know this feature will let you pause or play music depending upon the status. I mean if you are listening to a song and had to remove the earbud then the song will automatically pause. And will re-play the song as soon as the earbud is back in the ear. This may or may not be as per your liking but it does make a lot of difference.
To compensate for the feature of Mivi, BoAt has given IWP which is Insta Wake N Pair that within 3 seconds connects to the last paired device. This is way faster and more pratical. With BoAt Airdopes 141 I haven't had to go into Bluetooth settings for making a connection.
So, the choice is yours! If you ask me after using both the earbuds, I would like to go with Mivi DuoPods A25 due to the better audio and in-ear detection!
| | | |
| --- | --- | --- |
| | | |
| | | |
| | | No, (Takes About 5 Seconds) |
| | | |
| | | |
| Can Be Used Straight For (Claimed) | | |
| | | |
| | | |
| | | |
| | | |
Wrapping up
There you have it guys, this is our detailed comparison of Airdopes 141 vs Mivi DuoPods A25. if you have found this article helpful then do share with others and be a good samaritan! Got last-minute queries? Don't worry! Reach us out on the below-mentioned social accounts. We love to help our readers.
if this article helped in your decision-making, then do use the below Amazon button to make your purchase, This will help us earn some commission from the brand at no additional cost to you. In this way, you encourage us to buy more products and bring more detailed comparisons and reviews for you!
F.A.Q
Which is Better Airdopes 141 or Mivi A25?

Both are good TWS options under 1400. We've done a detailed comparison here that covers every essential aspect for better decision-making. Click now to choose better!
Mivi DuoPods A25 VS BoAt Airdopes 141 Which Sounds Better?

if by the sound you mean bass, then Mivi DuoPods A25 is better. In terms of audio quality, both are quite similar but still, it's entirely dependent on you and your listing habit. We've done a detailed comparison here. So click now to make a better choice.