[Updated on Apr 17, 2023] Noise is India's #1 tech wearable brand. Price can be a factor but the features and workout modes are the biggest highlight. Since we've been using the Noise ColorFit Pulse Grand smartwatch (review) for the last 9 months we've compiled the best Noise smartwatch features list for you!
If you are considering any Noise smartwatch then this article is going to be of great help. We cannot assure you that the smartwatch you will buy will have the same features but for reference, the current version covered in this article is R214.4.4.
So that being said, welcome to PadhkeDekho and let's begin the list.
#1 Flashlight
Just like your smartphone, you can always light up your Noise smartwatch. It is bright enough to navigate your way out of the dark. You must be wondering how bright it is? Well if you have an LCD display smartphone then it's 30 percent brighter than your phone's full brightness and also the beam spread is quite far. Below is a fine example. The phone used below is Moto G51.
Moreover, the flashlight will bypass the auto screen off/lock. This means the light will stay on for the time you need. I've tried it on for 5 mins and it was fine with that.
#2 Weather Updates

The second thing after life is the weather which is unpredictable. Thanks to Doppler radar and Sattelite data we all access the weather forecast in the newspapers, on smartphones, and now on our wrists!
Noise has really taken advantage of the 1.6-inch display. You get a big display of the current weather number along with a small pictorial of the current weather condition along with the low and high temperatures of the day. on the bottom, you can see the area name too. Gosh, it was very hot when I took the pictures for the Noise ColorFit Pulse Grand review.
Swiping from the bottom will give the next 5-day forecast. So you can carry things as per your need. Or perhaps take two or four-wheelers for the next office day!
For this feature to work you will need to give permission from the NoiseFit app on your connected smartphone.
#3 Drink Water Reminder
Do you know water not only helps to satisfy your thrust but also helps in improving your concentration, ultimately helping to reduce stress and anxiety? I know you get busy and forget to drink even water. For you, a smartwatch can do the trick. NoiseFit app offers drink water reminders which you can customize as per your liking.
if you don't like to drink a lot of water in a single go, then you can start with just a glass of water but make sure your time interval is around 1 hour. Through the NoiseFit app, you can set the duration from one hour to 4 hours for the next 24 hours. Since you will not be waking up in the night just to drink water you can set the time duration at 24 hours when you don't need the alert.
Let's say not after 12 AM as you would be sleeping by then and but you'll need updates from 10 AM in the morning. You can do all that, from the NoiseFit app.
#4 Idle Alert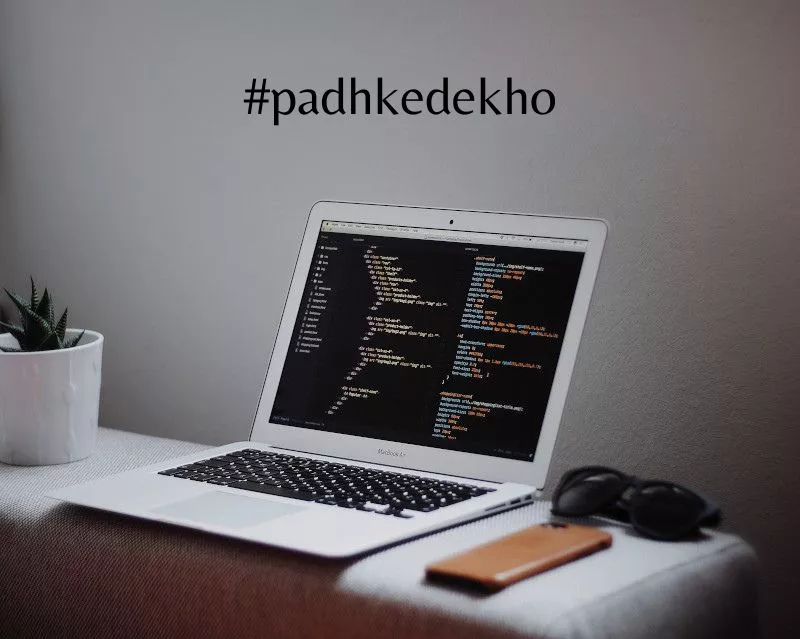 My next favorite feature of the Noise ColorFit Pulse Grand smartwatch is the idle alert. That's the primary reason I went with a smartwatch. Because when you are writing code, working on CSS files, video editing, or playing games you might be losing track of time.
This means you are continuously seating and staring at your monitor for hours for fixing the silly error! This will ultimately affect your spine placement or god forbid cervical spontaneous is on the rise. It's not the only thing that causes such a big disease but you will ultimately fall into the pit.
To avoid this or to gain more concentration you need to move a little or go for a little walk. Not everyone wears out in one hour but experts say one should take a break every 25 to 90 mins of continuous seating work. For me though, it's around 1 hour and 20 mins when I start to lose concentration. And that's where my Noise smart watch notifies me to drink water and move a little to stay hydrated and regain focus.
On the NoiseFit app, you can set the ideal alert between 1 to 4 hours. I would advise going with an hourly alert based on your wearing out and increasing gradually if you can't take so many breaks while working.
Just like the Water alert, you can set the duration based on the 24 hours when you will be needing those. It will be handy when you work night shifts or late nights.
#5 Media Controls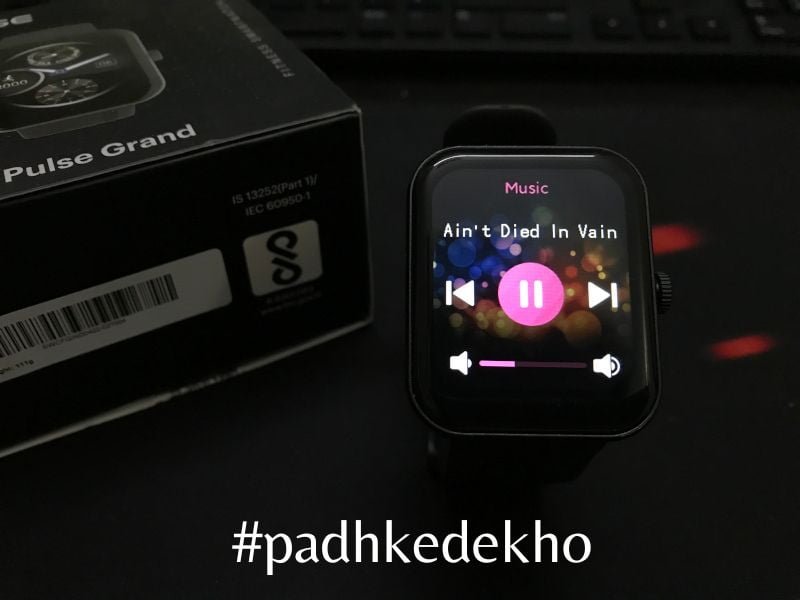 Everyone buys smartwatches for three reasons: design, sports features, and convenience. Noise smartwatches have all three elements. Once the smartwatch is connected to your smartphone you can control the volume and change the songs as per your preference without operating the phone.
It came to me as a surprise when I was driving an old-school car that was paired with an aux cable to my phone. Secondly, when working out controlling media from the wrist is very convenient and gets the job done quickly as possible. Hence you don't need to take out your phone and make the change resulting in pausing your activity which no one wants to do.
While driving or riding, getting a call is the biggest distraction as you don't know who is calling you. It can be a spam call or might be important. So what will you do? Either you will take your phone out and take your and your loved ones and even unknown people's lives in danger which we do not recommend and encourage our readers to do so.
What you can do, you can set custom ringtones for different people or enable Announce Calls from your smartphone. The latter one is present in every phone that you can find in the settings. Or you can buy a smartwatch like Noise Colorfit Pulse Grand for 2000 and get all the call alerts on your wrist!
So, if you need convenience in your life then Noise smartwatches are perfect.
#6 Customizations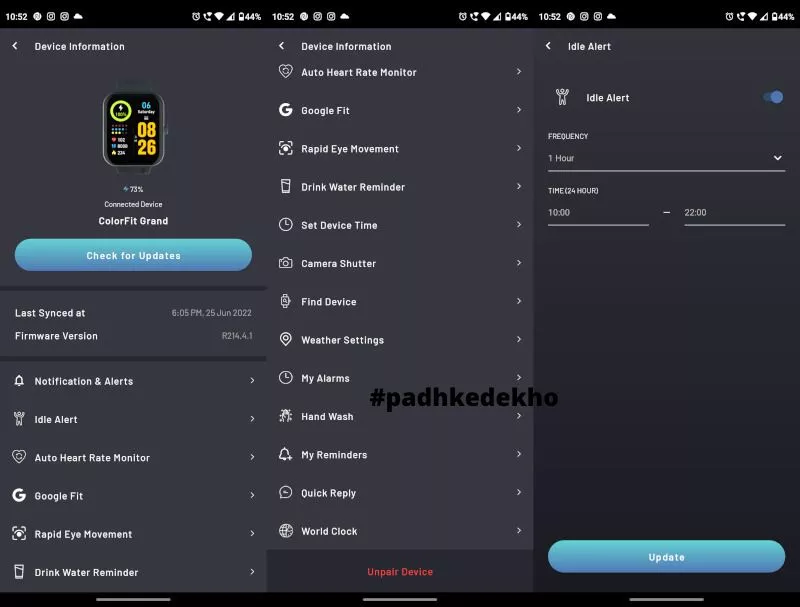 How can we not talk about customizability? To be honest, Noise smartwatches have impressed me a lot for the sake of customizations. That's the reason for it being here in this best Noise smartwatch features list!
Be it idle alert, auto heart rate monitoring, rapid eye moment, drink water reminder, or weather statistics will keep you occupied.
And if that's not impressive then you have 100+ top-quality watch faces to choose from. Moreover, if you wish to take customizations to the next level, you can make your own watch faces.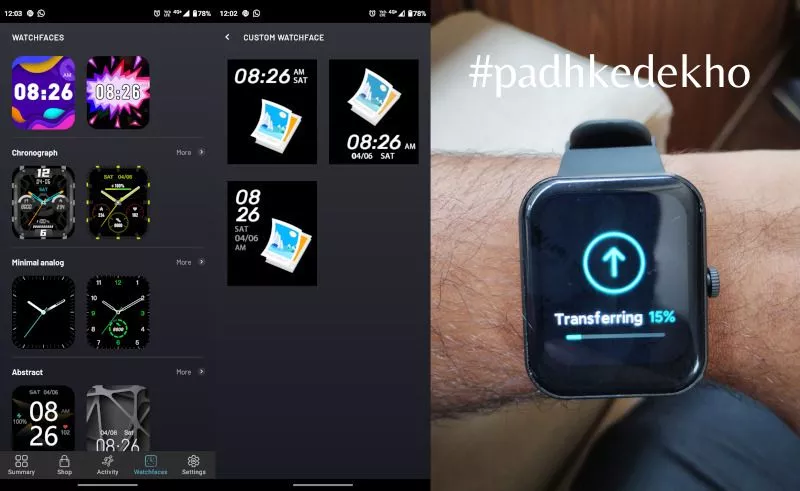 Noise has really nailed the customizations on their smartwatches.
#7 Notifications
Many people are commenting on Amazon or Flipkart that Noise smartwatches don't show notifications or have limited options. Well, you can see for yourself how many apps are supported by the NoiseFit app.
All the major ones like Sms, Whatsapp, Instagram, FB Messenger, FB, Twitter, etc are all available. You can filter out what you need and don't need by simply googling the blue box.
So I am guessing, that maybe those peeps haven't set up the watch properly? I don't know about those, but I am pretty satisfied with the notifications. One thing though, sometimes you will see the same notifications a few times. It's a little annoying but Noise can work on that.
But do keep in mind, that all these notifications will drain a lot of battery because the smartwatch vibrates as it doesn't have a speaker (keeping Noise ColorFit Pulse Grand as a benchmark). Though you can change the intensity of vibration still battery drain is inevitable. The more notifications you get the sooner the battery will drain. So choose wisely.
#8 Workouts
Many people buy smartwatches for the sake of workouts; cutting calories and getting fit. I respect that because that's why we bought this smartwatch! If you are into workouts or want to track your statistics then Noise will keep you covered with 60 sports modes including Running, Walking, Cycling, Zumba, Yoga, Badminton, Cricket, Football, Volleyball, etc.
During a workout, you can control the media like songs and volume. moreover, you can pause or resume a workout after taking a break or get some distraction in the park or the gym. So for workout-centric peeps, Noise is quite serious for the features it offers while not ignoring the price.
I've written this article after using an entry-level model of a smartwatch brand. That's why I plan to try smartwatches from other brands too.
That will allow us to compare other smartwatches on this blog too. So for that, do subscribe to our YouTube channel or bookmark our website.
Wrapping up!
There you have it, guys! These are the best 8 Noise smartwatch features that will certainly make your life healthier and easier. if you have any issues or questions about any tech product then do drop a ping on any social account below we will revert as soon as possible.
I hope this article will have helped in your decision-making whether you should get a smartwatch or not. If it did then please use the below Amazon link to make your purchase. This will help us to keep the website up and running. And we assure you you will not be charged a single penny extra other than the product cost!
Got any suggestions for Noise Smartwatch Features? Then do drop us a mail directly at care@padhkedekho.com we will revert asap!
F.A.Q
Does Noise Smartwatch Offers Good Features?

Yes, Noise has packed in their smartwatches with great fitness features, customizations, and even smartphone notifications like SMS, Emails, Caller alerts, WhatsApp Messages, Snapchat Alerts, Instagram DMS, etc. Here in this article, we have talked about just that. Click now to learn more.
Are Noise Smartwatches Good?

Noise is the #1 tech wearable brand in India and that says a lot. They offer good built quality, features, customizations, and above all countless spot and workout-centric modes. In this detailed article, we have covered 8 features that will make your life easier. Click now!