[Updated on Apr 17, 2023] Windows is the most practical choice for many users out there. Let your requirements be gaming, photo & video editing, audio production, content management, etc. It's a one-stop solution, period. However, Windows can be a pain on old hardware, so either you can go with Google Chrome OS Flex or Linux distros. A few months ago, I made the call; Windows to Ubuntu switch! And here's my experience.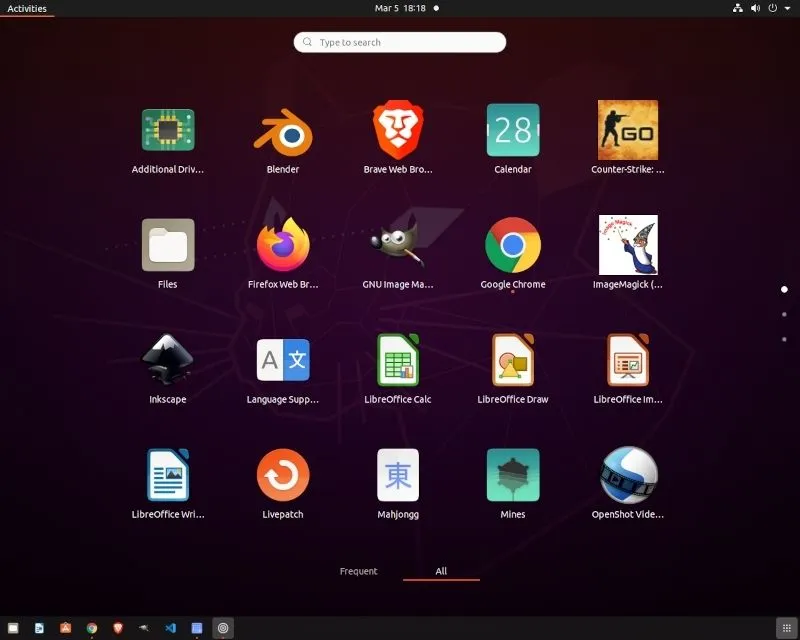 I made the switch from Windows 10 to Ubuntu 20.04 around 6 months ago. And, to be honest, I was not very sure about sticking long. Yes, things need time to adjust and Ubuntu was no different. So let's have a look at some of the pros and cons I had with Ubuntu and also how to deal with the cons!
With that said, welcome to PadhkeDekho, and let's talk first about why Ubuntu is better than Windows!
Why Ubuntu is Better Than Windows
#1 Snappy Performance
Since my computer setup is Intel i5 Intel® Core™ i5-2400 CPU @ 3.10GHz × 4, 8 GB RAM, and 400 GB SSD. So my PC specs are not very bad but certainly quite old. However, after upgrading to Ubuntu 20.04 (now running 22.04.2 LTS), my computer's boot-up and shutdown speed become very fast. In other words, Ubuntu gave more breathing room to the old hardware.
Usually, with Windows 10, the ideal boot-up time was around 40 seconds which now is just 23 seconds. This makes a day and night difference. In the same way, the shutdown timing on Windows 10 was about 20 to 25 seconds is now just 3 to 4 seconds. One thing to point out here is that shutting down with Windows 10 was very smooth. Whereas, on Ubuntu, it is kind of abrupt. Like someone has turned off the power switch! 
Other than Boot-up and switching off, the overall feel of Ubuntu is very snappy. Maybe, it's because of the minimum animations. With Windows 10, opening File Explorer used to take good 10 seconds. But with Ubuntu, it is just 3 seconds.
Even when keeping 10 tabs open in Google Chrome, you can feel the difference. So now you got some hint that Ubuntu feels snappy.
#2 Solid UI/UX (What Made Me Switch to Ubuntu)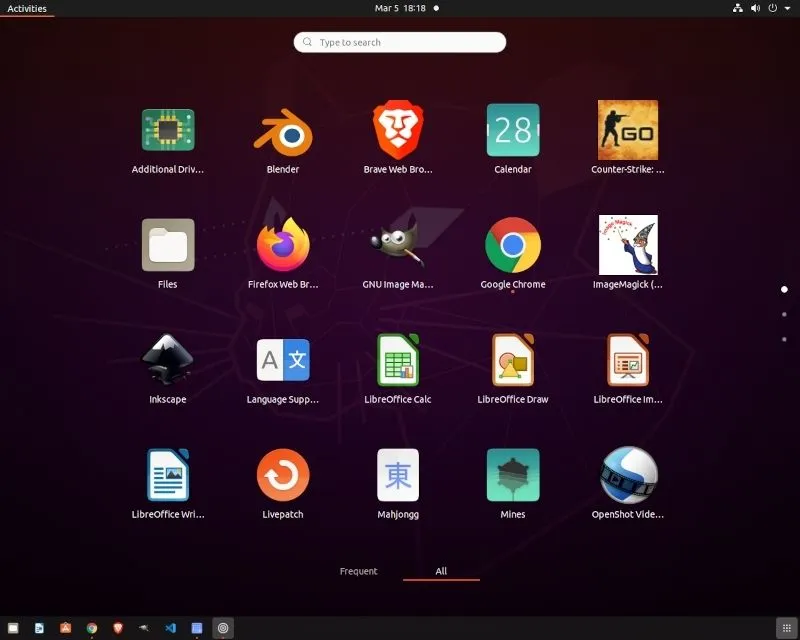 This was a major concern for me. Since my PC hardware is around 5 years old Windows 10 was not very stable. Watchdog expectations and other Blue screens of death were killing me.
Keep in mind all the work being done in the background is for nothing and have to do it again. I tried many tips and tricks and the one that worked for me was switching from Windows to Ubuntu, which I don't regret.
The issue of the Watchdog exception and others as per the Mircosoft website is due to faulty components as a result when the computer is left ideal for 10 or 15 mins you will see the error.
The moment I created the Ubuntu Bootable USB this was the thing I wanted to test. I left my computer ideal for 30 mins and when I came back it was where I left it. You cannot believe how happy I was at that moment.
So the same "faulty hardware" is working absolutely fine with Ubuntu 20.04 (now running on 22.04.02 LTS). Then I don't know what was faulty! Hence certainly a solid UI/UX experience.
#3 Sorted Software Updates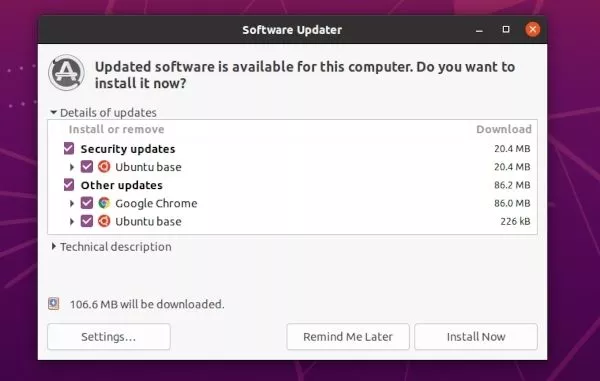 When it comes to software updates on Windows 10, many times things don't go as per plan. Even with an Active time setup, still things get messed up. Sometimes you are in a hurry and press "Restart And Install updates" rather than shut down and sometimes Shutdown is never an option! So we all have experienced that!
But on Ubuntu, things are very sorted. You get a Software updater, that based on your preference pops up with a few recommendations. or if you want to manually look for updates, you can do that too! And the best part is that the updates on Ubuntu 20.04 are very lightweight (Depending on the apps you use).
In my recent experience, downloading and installation of updates happen within minutes. Other good things about updates on Ubuntu are "all at one spot" I.e. all the system and 3rd party apps you have installed can be updated from Software Updater. You don't personally need to do that.
Unlike Windows where every update is important that you cannot skip, on Ubuntu, it's not like that. You can skip any update as per your liking. So in Ubuntu 20.04, you get a little more extra when it comes to software updates.
#4 No Ads or Blotware
Since Windows 10 is a free upgrade from the older version came with a quirk of giving "recommendations" or "ads" if you will. You can see that in the Start menu or even in Settings.
This is not an issue for many users as distinguishing between an Ad and a Windows message is not very different. On the other head, Ubuntu is very clean and ad-free in Settings or anywhere in the File Explorer.
At the time of installing Ubuntu, you can choose the type of installation you want to do. You can choose between Normal installation or Minimal installation.
In normal mode, you will get web browsers, utilities, office software, games, and media players. Whereas on Minimal installation you get a web browser and basic utility. So that's great Ubuntu gives you the option.
For the best result, go with Normal installation and remove the pre-installed apps from Ubuntu software.
So all in all, you can have an ad-free experience and if you like a minimalistic feel then Ubuntu is going to be great.
#5 Lite System Requirement
I came to know of Ubuntu with version 10.04 (Lucid Lynx) when my prebuilt Compaq PC used to struggle with Windows Vista out of the box. So that's the beauty of Ubuntu or Linux-based distros. Since many people don't upgrade their PC every year, switching to a lightweight operating System gives more air to breathe for a dying machine.
I still have an Intel Core 2 Duo PC with just 2GB of RAM running Ubuntu 18.04 without being weird even as of today. I highly doubt it will be able to play Windows 10. For context, below are the system requirements for the latest LTS version of Ubuntu.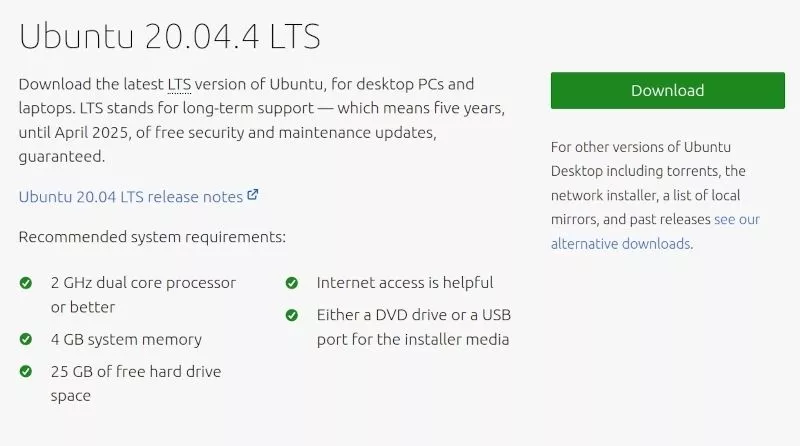 #6 Free For Life
Another big feature for my Windows to Ubuntu Switch was being free! I don't know about you but a machine that's 5 years old and is "unfit" for Windows doesn't give me the confidence to try different or older versions of Windows hence I went with Ubuntu.
For Home users or personal computers, Ubuntu is and always will be free. But for enterprise users who need more security and open-source infrastructure applications do come at a cost.
You must be thinking about how it can be free in a world where water comes at a cost. Well, that's because Ubuntu is based on Linux which is free to code, or is open source where developers as a hobby or profession contribute to making Linux better. As a result, all the Linux-based distros code is free and easily editable for betterment.
The thought of how Ubuntu earns must've come to your mind. Well, Ubuntu earns money from the professional services given to enterprise users incorporates. Hence, if you are a home user you are free to use it and distribute it for free legitimately!
What About Security? Don't worry about security as Canonical (the parent company of Ubuntu) takes care of it, for free! Hence, Ubuntu is as safe as the newest versions of Windows. You will find many debates comparing Ubuntu and Windows in terms of security and in my 6 months of use, I never had a security problem with Windows or even Ubuntu.
Ubuntu is Ideal For
1) if you are majorly dependent on Google Docs or work based on Internet services then you don't even notice a single change. Just log in to Chrome or Brave browser and you are up and running. 
2) Are you a software developer? Then you will be very happy here! Ubuntu supports Android Studio, Visual Code, and so many more. If that is not enough then you can always find a Repository for any other software and download it.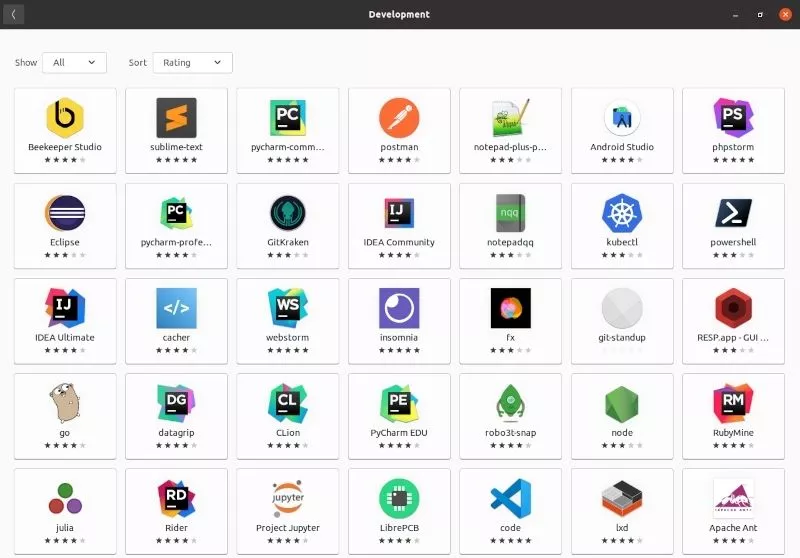 if your favorite app is not available then you can use software like Wine that can let you launch the ".EXE" file (Windows executable file). This, however, is a little tricky and you can seek YouTube videos for the best and most convenient results.
3) Ubuntu is great for media consumption be it songs or videos. Generally, you can use web logins of Netflix, Hotstar, Amazon Prime, etc since native app support is yet to come. For music, however, you have app support for Spotify & many other apps.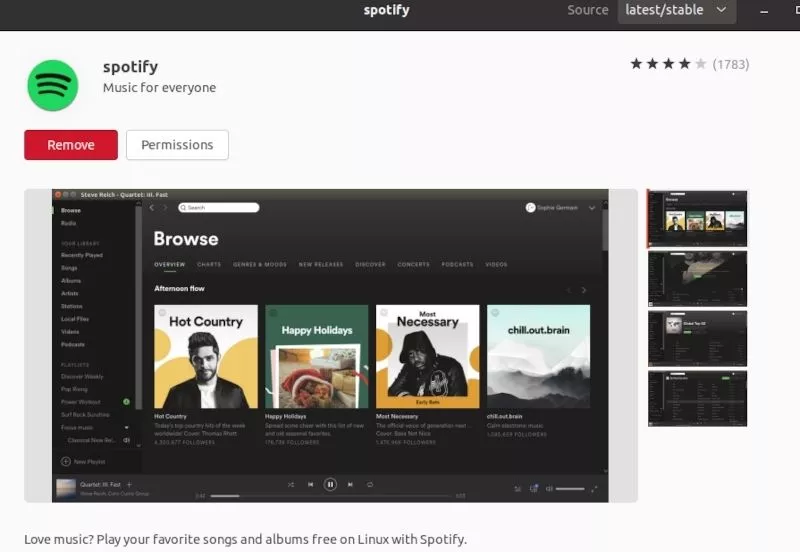 4) Do you prefer to develop content? Then Ubuntu will not disappoint either. You get complete support from Audacity and other audio production apps like Transitions DJ, MuseScore, etc. For video editing, you can use OpenShot, kdenlive, Blender, Lossless Cut, and so many other options.
Why Windows is Better Than Ubuntu
#1 People Who Are Entirely Dependent on Microsoft Office Offline Suit.
Unfortunately, you don't get support for Microsoft's MS Office on any version of Ubuntu.
Way Around: You can use software like Libre Office suite. You'll get options like "Writer" for text documents, "Impress" for presentations, "Calc" for "Excel" for features, and last but not the least, "Base" to manage the database.
if you need Support for MS Office then you can either buy the Office 365 subscription or move to Online MS Office on Outlook.com by creating an account. Or, you can try installing Office via Wine.
#2 Gamers Stay Away From Ubuntu!
Whenever gaming comes to mind many people think Windows is the best as no other operating system can do that. Well, that's not entirely false! Gaming on Ubuntu is also possible.
Since you cannot double-click the .exe file your CS: GO setup on Ubuntu and run the setup. Hence, that's why games clearly mention "compatible with Windows", and "compatible with Mac" for a reason!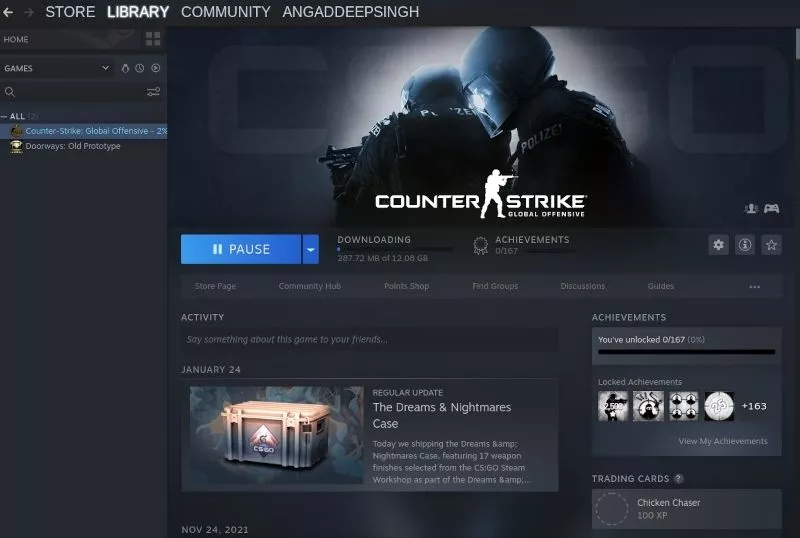 Way Around: You can install Steam! With support from Steam, you can play Linux-compatible games. if this is going to be your first time with Steam, then you would require to buy your favorite games digitally. You can also find many good quality games there as well.
But still, it's no match for Windows. if gaming means a lot to you then you can buy a Playstation 5 or something otherwise, Windows is always a great alternative. Here Windows to Ubuntu switch will not be ideal.
   #3 Support for iTunes or Apple Services
if you own many Apple devices or iPhones and iTunes is your go-to music app then Windows is better than Ubuntu. Since Mac is based on Unix their code is private hence the Ubuntu developers can't open it. Therefore, you get no support for iTunes or iCloud for that matter.
One piece of good news is that you can use file transfer via lightning cable from a computer/laptop running Ubuntu. It will not be very intuitive but photos and videos can be copied from the iPhone to the computer.
Way Around: if you have bought many songs, albums, or podcasts on your Apple id then you can copy those on a Windows machine before upgrading to Ubuntu. There is no other option for Apple Music on Ubuntu "legitimately".
Since there is no dedicated app from Apple hence for iCloud or Files, you can always log in to iCloud.com from any browser.
Should You Switch From Windows to Ubuntu?
if you have old hardware or it's fairly new but on the budget-oriented side then Ubuntu is a better choice. You can also check out Chrome OS Flex but for that, you need at least 4GB RAM which can be an issue if you have lower than that.
Ubuntu 20.04 or the latest versions are fairly easy to understand as the GUI makes it very easy. You have a file explorer, support for many apps, dedicated software store. All the Windows shortcuts are the same plus you can also define other hotkeys. All this is to make your Windows to Ubuntu switch more convenient.  
Ubuntu also supports hardware like Fax machines, printers, etc devices, and mostly just like Windows 10 it's all plug and play. For some reason, if you have some trouble then you can always use the brand's website for drivers for Ubuntu that are .deb package.
Another reason for Windows to Ubuntu switch will be the cost of the Operating system. In India, Windows 10 has two variants namely Home and Professional. Both of these are above 8000 Rs. Whereas Ubuntu is free. You can always help by donating to the developers on Ubuntu's website. So if you want to use an operating system legitimately with updates to security and privacy then Ubuntu will be a good alternative.
Wrapping up!
So to sum up, you can give Ubuntu a try. You don't need to install it before getting your hands on it. You can make a live cd or USB drive and give it a shot. As for me, I am not looking forward to going back to Windows at least on this machine.
There you have it folks! This is our Windows to Ubuntu switch experience. If you are also willing to do the same and have queries then feel free to ping us on the below given social accounts. We love to help our readers as much as we can!
PadhkeDekho Out!
Windows to Ubuntu Switch – F.A.Q
Is Ubuntu Better Than Windows?

Yes and no! Totally depends on what you are looking for. In this article, we have shared 6 pros and 3 cons of our Windows to Ubuntu Switch experience. Tap now to learn more and make a better-informed decision.
Is Windows Better Than Ubuntu?

Yes. Windows is a great overall Operating System. We've been using Windows from XP and decided to switch to Ubuntu and here's what we felt. Tap now to learn more.