[December 3, 2021, || Updated on 7 Mar 2023] Is your Apple charging cable not working anymore? or has been torn from the connector side? then you need to buy a new lightning cable. You would have come across BoAt and AmazonBasics lightning cables. Hence, BoAt lightning cable vs AmazonBasics comparison is quite an important decision for you.
We went through it and kept ourselves the BoAt LTG 500 anyways. Here's our detailed review of it. But we borrowed the AmazonBasics lightning cable from a friend to do a comparison. So here is our detailed BoAt lightning cable vs AmazonBasics lightning cable comparison.
Buying any lightning cable using the below Amazon links will help us earn a commission at no additional cost to you. This doesn't change our feedback regarding a product. All you get is 100% unbiased reviews and opinions.
AmazonBasics Lightning Cable vs BoAt Lightning Cable – Differences
BoAt Lighting Cable Pros & Cons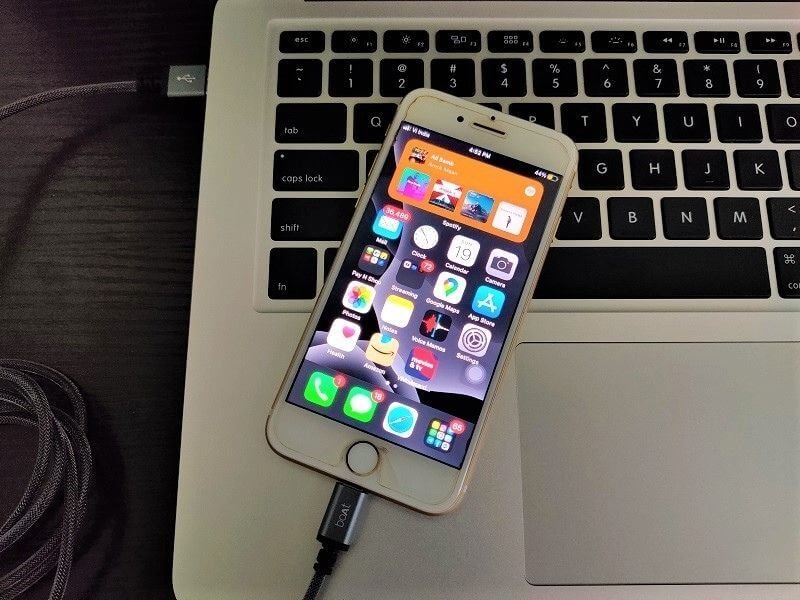 AmazonBasics Lightning Cable Pros & Cons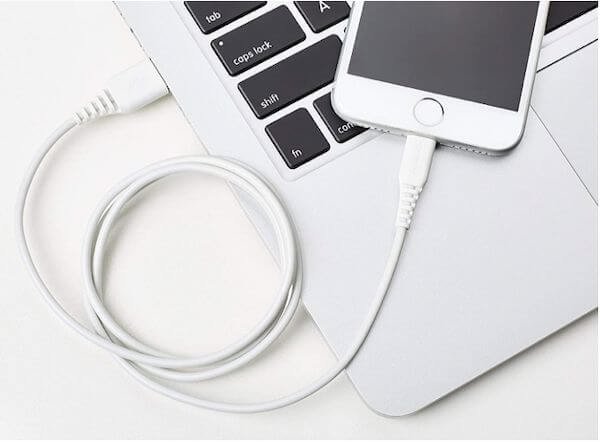 BoAt Lightning Cable Vs AmazonBasics – Built Quality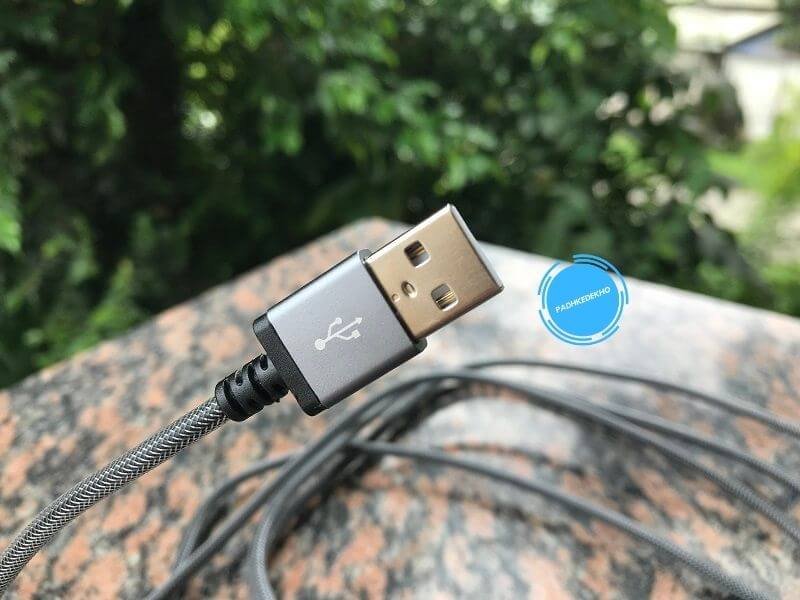 Without a doubt, BoAt LTG 500 is a superior product. Be it the braided Aluminum wire, Aluminum housing on ports, or the connectors themselves, it feels more durable and premium.
While you will not find aluminum braiding on the outside of the AmazonBasics cable. We've tested bending & twisting the wires for the durability test and both survived with ease. But we felt more confident experimenting on BoAt LTG 500!
So in terms of built quality, both are good and will serve you for years. But I would recommend going with BoAt LTG 500 because of the 2-year warranty. In the past, I've experienced boAt service and my product got replaced so I feel confident buying boAt products.
Usability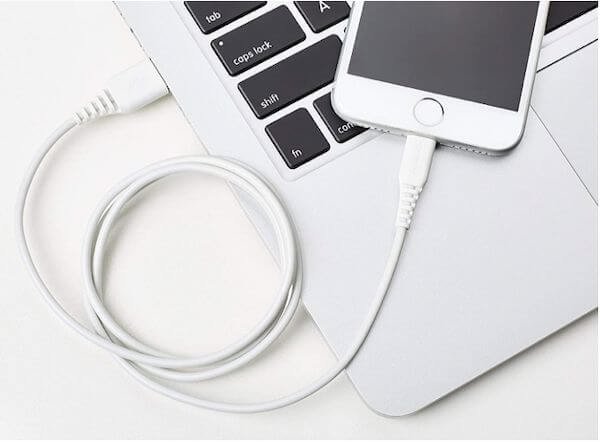 if you are worried about compatibility issues, then throw that thought away and grab any of these. After using these cables for a while now, I've not received any popup of "accessory not supported". This is a good thing, as we have tested many lightning cables bought online as well as offline and they failed to impress us.
Both of these are Apple MFi certified which means you can use these just the way you have used the lightning cable that came with your iPhone, iPad, or iPod. For e.g. You can sync data, copy files, iTunes backup, mobile hotspot, or just for charging without any issues.
In simple words, both are great and will do just fine as the Apple-supplied lightning cable.
AmazonBasics vs BoAt Lightning Cable – Length
BoAt LTG 500 is more than double the length of the original Apple's supplied cable as well as the AmazonBasics Lighting cable. So if you need a longer cable then BoAt takes the lead here.
There are many scenarios where a long cable can be of help. For e.g. when you are traveling on the train and leave your phone or tablet for charging. With this BoAt LTG 500, you can keep the device in the backpack and retain your phone or another device safe.
Secondly, if you have the charging socket quite far away from the bed or side table then BoAt LTG 500 can make your life easier.
However, BoAt LTG 500 needs more space while carrying. Secondly, if you have a habit of leaving your charger on the power socket, then be prepared the lighting port will touch the ground and ultimately come under your shoes or sleepers quite often.
But on the bright side, my cable is 3 months old now and has been coming below my shoes and still holding pretty well even without a scratch.
While AmazonBasic's lighting cable is almost similar to Apple cable. Hence, if you didn't have any issue with it, then AmazonBasics will be just fine. Here are some pros and cons based on my experience.
So Which Lighting Cable Should You Buy?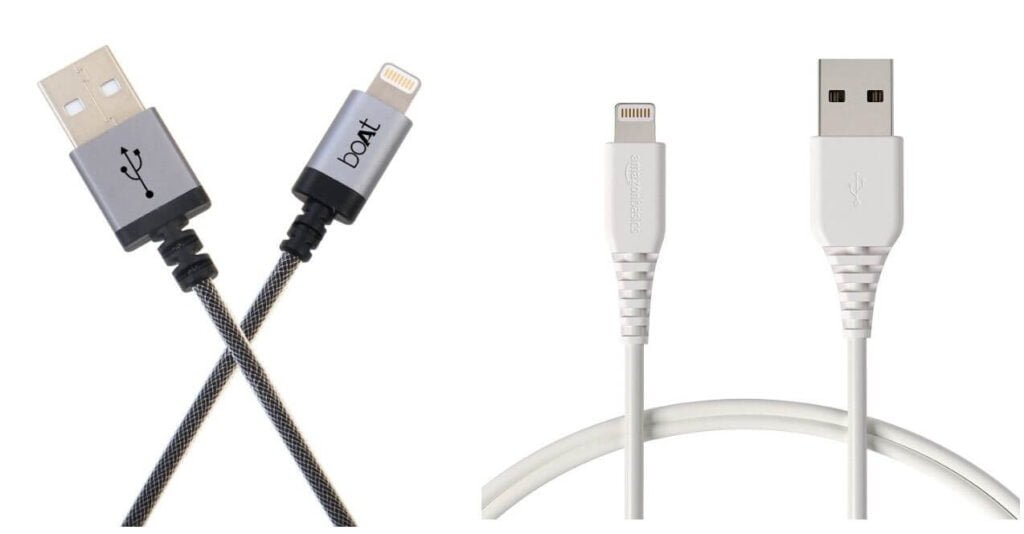 After using both cables for months now, I think both are meant for different audiences. Let me break down my experience as a summary.
if you need a decent size lightning cable, which is compatible with every Apple product that has a lighting port that is capable of data syncing, iTunes, hotspot, and charging then AmazonBasics is a great cable.
But if you travel a lot or plan to travel to unknown places then you should consider a cable that is sturdy enough to take some beating in the backpack. Secondly, on the move, you never know the electricity socket placement or situation. So a strong and long cable can be of great help. What's even better, is the 2-year warranty!
Since I own both of these and keep on switching among them, I feel more confident with the BoAt LTG 500 lightning cable.
That's a Wrap, Guys!
This was our comparison of BoAt Lightning Cable Vs AmazonBasics. if you have any concerns or queries you can reach us on any of the social accounts below. We'd love to help you out!
Was this comparison of any help? Then do support us by buying the lightning cable using the below Amazon button. We will earn a small commission from the brand at no extra cost to you! With your contribution, we can maintain the website with 100% genuine customer reviews. Thanks for being a patron!
F.A.Q
Are BoAt Lightning Cable Good?
We've been using BoAt LTG 500 lightning cable for a while now and it is sturdy, durable, long, and value for money most importantly it is MFi certified which means can be used for data syncing, hotspots, and charging. The icing on the cake is a 2-year warranty.
Are AmazonBasics Lightning Cable Good?
Yes, AmazonBasics lighting cables are durable while being durable. Unlike some others that are available online as well as offline.
Are BoAt Cables MFi Certified?
All the lighting cables from BoAt are MFi certified which means you will not encounter any issues while charging, or data syncing via iTunes, hotspot, or file transfer.
Does MFi Certification Matter?
Yes, MFi certification matters a lot for Apple iPhone users. Because the "Made for iPhone" logo or written assures you to have a fully compatible cable that can use used for data syncing via iTunes, mobile hotspot, and file transfer without any issue, if not then you will get an error like "accessory not supported".