BoAt has just dropped BoAt Airdopes 121 Pro which is a TWS earbud that is an upgrade of the highly popular BoAt Airdopes 121v2. We've had 121v2 for over 1.8 years now and seems like a good time to upgrade to a newer model. We got a chance to try Airdopes 121 Pro and here's our BoAt Airdopes 121v2 vs 121 Pro comparison.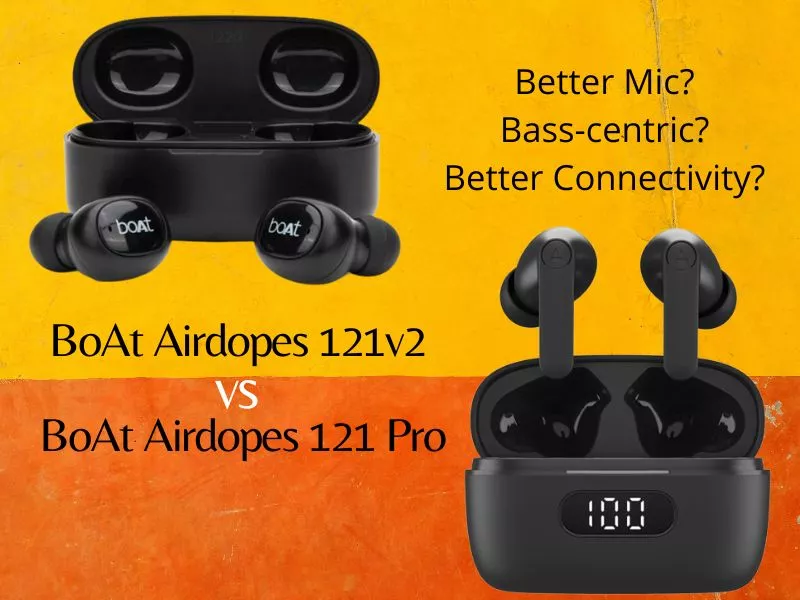 So in this comparison, you will find all the differences, pros & cons, built quality, look and feel, grip, gaming, features, audio quality, mic output, battery backup, and finally our verdict. You can skip to any specific part by clicking the prior links but we'd advise reading the complete article so that you'll know what to expect.
At PadhKeDekho, we provide customer-centric reviews and comparisons of products. We speak for the customers so what you are going to read is 100% honest feedback upon using the devices for at least a month. if we helped in your decision making then please support us by placing your order at Amazon using the links in the article. We assure you will not be charged a Rupee extra. Thanks for the support so far!

Sahib singh
That being said, let's shoot the comparison with the differences.
Differences
BoAt Airdopes 121v2 Pros & Cons
BoAt Airodpes 121 Pro (Pros & Cons)
PadhKeDekho Ratings
| | | |
| --- | --- | --- |
| | | |
| | | |
| | | |
| | | |
| | | |
| | | |
| | | |
| Clarity (Vocals & Instruments) | | |
| | | |
| | | |
| | | |
| | | |
| | | |
Built Quality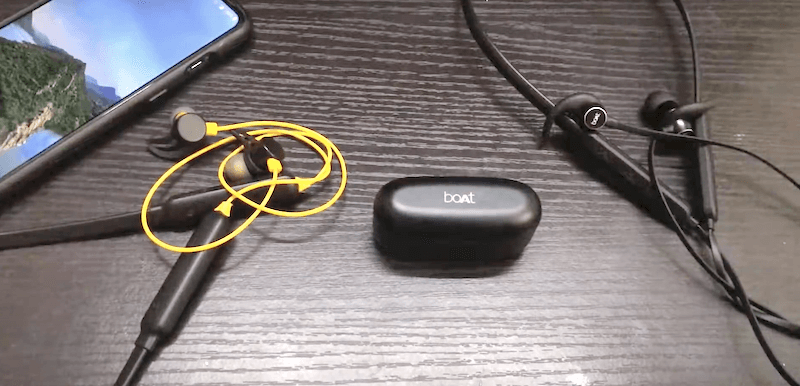 Many reviewers say you can't expect good built quality under 2000 but that's not 100% true. There are earbuds like BoAt Airdopes 141, BoAt Airdopes 441, BoAt Airdopes 131 that have steller built quality.
In the BoAt Airdopes 121v2 review, we mentioned the slightly weak carry case of Airdopes 121v2 though it lasted around 2 years and is still going fabulous. The newer, BoAt Airdopes 121 Pro is indeed an upgrade and offers next-level built. So yes as far as the carry case goes, the build has improved many folds.
Whereas the earbuds have the same build which is good for the price. We've used buds that are flimsy and have sharp edges these two are not on the list! So if you need a great build then Airdopes 121 Pro is better.
BoAt Airdopes 121v2 Built Quality: 7/10 || BoAt Airdopes 121 Pro Built Quality: 8.5/10
Look & Feel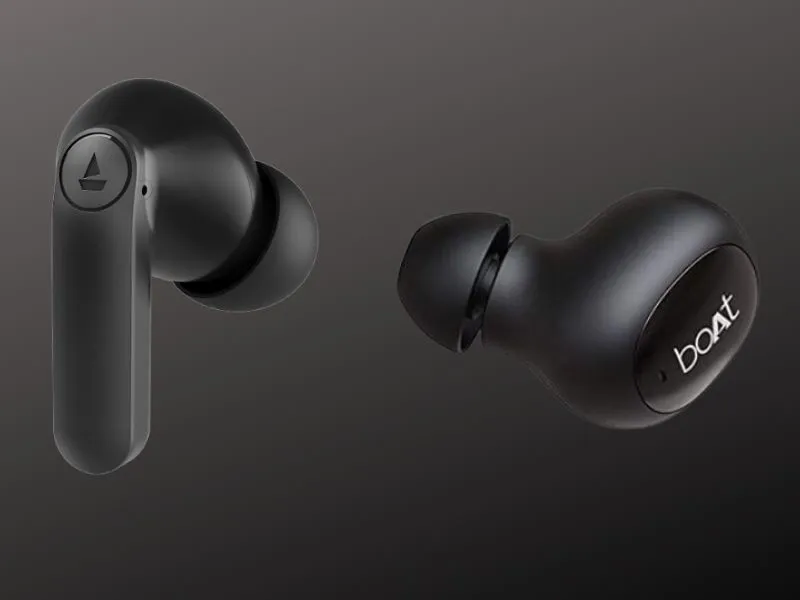 Here, both are very different. Earlier with BoAt Airdopes 121v2, the earbuds were very small. Which makes it quite compact in the ears. This makes them not visible when if you are wearing a bandana or a winter cap. On the contrary BoAt Airdopes 121 Pro has a stem design.
Hence if you need compact earbuds then BoAt Airdopes 121v2 is still the best in this price range.
What about the feel? Are both comfortable? Or which one takes the lead? In this department, both are very comfortable for long hours. I prefer earbuds over headphones when working or chilling by watching movies.
BoAt Airdopes get the maximum share when I choose earbuds. BoAt has really nailed the design in a perfect way that you can easily wear these for 3+ hours. Do remember, both the earbuds come with two additional ear tips to adjust the comfort and grip. So don't just stick to the ones which come pre-applied. BoAt Airdopes 121v2 vs 121 Pro which offers more grip? Find out just below.
BoAt Airdopes 121v2 Look & Feel: 9/10 || BoAt Airdopes 121 Pro Look & Feel: 8/10
Grip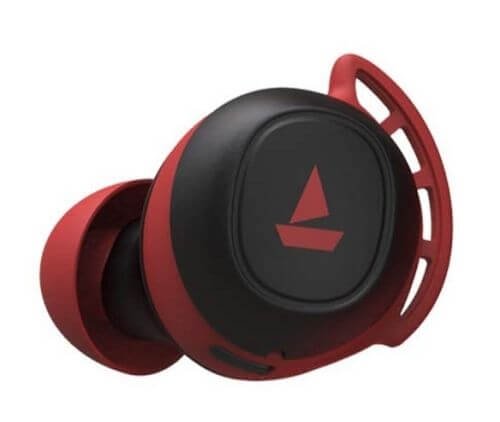 If we talk about the grip then both are quite decent. You can go jogging or walk with these without any issue other than sweat.
You can take the buds out, clean them out with a dry cloth and you are good to go for the next 20 to 30 mins. I do that with my Airdopes 121v2 even though it has no water resistance at all. So. if you are not a hardcore sports enthusiast then these are great for you.
But if you have plans of buying workout-centric earbuds then we would advise checking out BoAt Airdopes 441, BoAt Airdopes 441 Pro, and BoAt Airdopes 621.
So BoAt Airdopes 121v2 gets an 8. While BoAt Airdopes 121 Pro gets 9
Audio Quality
BoAt Airdopes 121v2 is a good-sounding tws that we've tested. We have so far used more than 20 earbuds before making this statement. The audio quality of Airdopes 121v2 is not a bass-centric one but the quality of instruments, and vocals are good. You will enjoy a vast amount of genres of music and there's no denying it. Another good thing about Airdopes 121v2 is the distortion-free audio quality. Be it at full volume the audio will not sound unbearable.
However, this BoAt Airdopes 121 Pro takes the game a few notches above. Moat importantly it has to gain the BoAt signature sound profile which is base-centric while making the vocals pop out without mixing in between. In simple words, 121 Pro offers great bass along with clear vocals. This audio signature is perfect for listening/vibing to the music.
This difference is possible thanks to the upgradation of the audio drivers from 8mm to 10mm. Though, this doesn't mean bigger is always better. This happens in very less cases. In this comparison, it happened.
As far as a rating for audio quality goes BoAt Airdopes 121v2 gets a solid 8 while Airdopes 121 Pro gets a 9. Thanks to extra bass and overall louder audio quality.
Mic Quality
We took a great time testing the mic output in this BoAt Airdopes 121V2 VS 121 Pro comparison. Because calling is an essential thing nowadays. So how is the mic on these? Can you make quality calls? Well, we have good news for you!
The mic on Airdopes 121v2 is decent and gets the job done. Whereas, Airdopes 121 Pro with its NXT technology takes the leap and is 40% better than AIrdopes 121v2. This 40% percentage difference helps better audio quality and focuses a little more on your voice rather than the surrounding noise.
if calling is your number one priority then we would recommend going with Airdopes 121 Pro, Mivi DuoPods A25, and Noise Buds VS103.
BoAt Airdopes 121v2 Mic: 5/10|| BoAt Airdopes 121 Pro Mic: 8/10
Features
BoAt took " featured packed" Airdopes 121v2 and give it a few needed upgrades.
Airdopes 121 Pro comes with IPX4 water resistance. Though it never stopped me from working out while wearing 121v2! But still having a certified product is always better than the non-recommended one.
Then Airdopes 121v2 comes with a Micro-USB charging slot, which is now a USB-C on 121 Pro. This is a big change as the same charger that charges your phone can charge your earbuds too.
Bluetooth 5.0 on BoAt Airdopes 121v2 is not the strongest. It starts to lose signal under 3 meters from the connected devices. Even early if you have concrete walls without windows in them. Whereas, Bluetooth 5.3 on BoAt Airdopes 121 Pro is remarkably strong. Be it 3 meters or 5 meters from the connected devices you will hardly notice any audio breaking.
Earlier BoAt Airdopes 121v2 used to take a good 3 hours to completely charge the carry case. Whereas, Airdopes 121 Pro takes half the time. Thanks to fast charging you can not only get the 100 percent battery quickly but also can get up to 60 mins of playtime with just 5 mins of charge.
Gaming performance on Airdopes 121v2 was average like most of the wireless earbuds due to latency. BoAt Airdopes 121 Pro comes with beast mode which helps to drop the latency up to 65ms. In real life the difference is present and you can say it's 50 percent better than Airdopes 121v2.
Another major difference is in terms of media or calls control buttons. BoAt Airdopes 121v2 has the physical clickable buttons. Whereas, BoAt Airdopes 121 Pro gets the new touch capacitive buttons.
So these are the major difference between the two. Hence you can make a fair choice. For better future proofing, BoAt Airdopes 121 Pro takes the bigger pie of the cake.
Battery Backup
Both the Airdopes have great battery backup be it on single-use or overall battery backup. You can easily watch a full movie and take a few office calls without any issue on these. There are a few differences in terms of paper specs.
BoAt Airdopes 121v2 comes with a 380 mAh carry case along with a 40 mAh small battery on both the buds. Whereas Airdopes 121 Pro has a 400 mAh battery case and the buds have the same 40 mAh battery each on the buds.
So more or less, the battery backup is almost the same. As per BoAt you can get up to 3.5 hours of juice on Airdopes 121v2 and 3 hours on Airdopes 121 Pro. however, our testing says otherwise!
if you enjoy music on full volume then you expect around 4 hours of continuous playback. Lowing it down to 80% can give you 4.5 hours. While being a little over 50% can cross the 5+ hours of audio backup. This is a great battery backup keeping in mind the price. We have more expensive earbuds like Airdopes 441 Pro and Airdopes 621, the battery backup stays around 4 to 6 hours.
In terms of battery backup, both are similar but will give Airdopes 121 Pro more marks. Why? because of fast charging!
BoAt Airdopes 121v2: 8/10 || BoAt Airdopes 121 Pro: 9/10
The 400 mAh carry case of Airdopes 121v2 takes more than 3 hours to charge. And the buds take a good 1.5 hours to charge completely. Whereas, Airdopes 121 Pro case gets charged in under 2 hours and the buds in just 30 mins. This is all possible with the support of fast charging and the introduction of USB-C charging.
BoAt Airdopes 121 Pro vs BoAt Airdopes 121v2 Which One Should You Buy?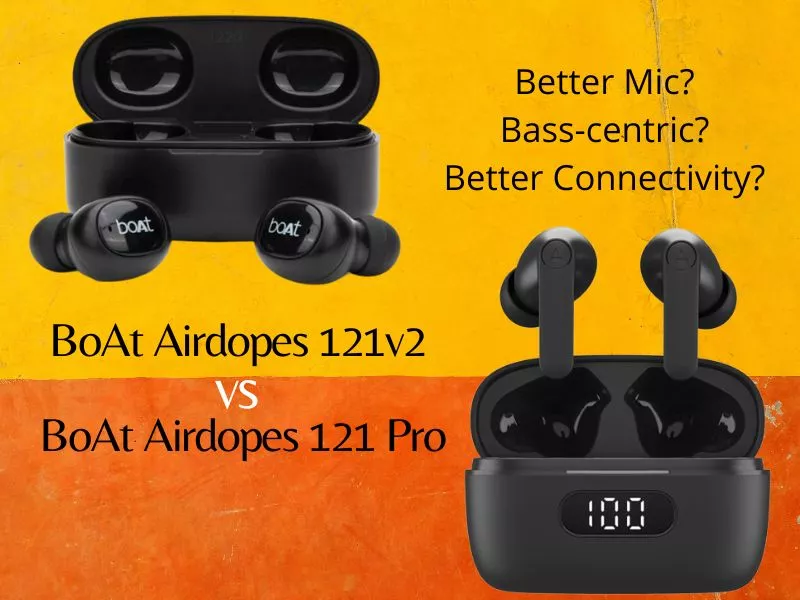 Both Airdopes offer great things to the table and choosing one is actually quite simple in this comparison. Let me break a few use case scenarios of how your experience will be.
If you go with BoAt Airdopes 121v2 you will have a great battery backup easily for 4 to 5 hours on one go, good overall audio quality, decent bass, and above all lightweight and tiny form factor. This is good if you don't wish to show people that you are wearing earbuds. You will get acceptable call quality decent Bluetooth range and within 5 seconds connection to your paired device. The only caveat going with BoAt Airdopes 121v2 is the Micro USB slot for charging. This means you will need to carry an additional charging brick which is not more than 5 watt 2 amp.
Whereas, BoAt Airdopes 121 Pro is from 2022 and packs in all the latest tech like Bluetooth 5.3, touch controls, 10mm audio driver that offers good audio quality with great bass. It even caters to gamers' need for low latency mode. The difference is quite evident and you will feel about 60% better than Airdopes 121v2.
For faster connectivity, it comes with Insta Wake N Pair which connects within 3 seconds to a paired device, a Type-c charging port along with support for fast charging. This means you can use your phone's charger and not need to carry any added cable or charging brick. One thing where BoAt Airdopes 121 Pro doesn't seem like an upgrade is the different design for the earbuds. Earlier, BoAt Airdopes 121v2 was a small and tiny form factor.
Wrapping up
If you are okay with the half stem design, we recommend checking out BoAt Airdopes 121 Pro. If we have to rank both of these on the basis of features, portability, and all other factors then these are our grades.
| | | |
| --- | --- | --- |
| | | |
| | | |
| | | |
| | | |
| | | |
| | | |
| | | |
| Clarity (Vocals & Instruments) | | |
| | | |
| | | |
| | | |
| | | |
| | | |