[Updated on 23 Feb 2023] Do you want to protect your iPhone from damage due to unexpected falls? If yes, then you are at the right spot! In this, you will get to know about Spigen Rugged Armor Back Cover model number 042CS21188. Also, you'll check its build quality, cutouts, camera protection, screen protection, weight, buttons feel, etc.
Therefore, without saying much let us present to you…
Spigen Rugged Armor Back Cover Review – Unboxing
We purchased the Spigen Rugged Armor Back Cover 042CS21188 in Midnight Blue color. You can check the latest price here at Amazon for iPhone 7.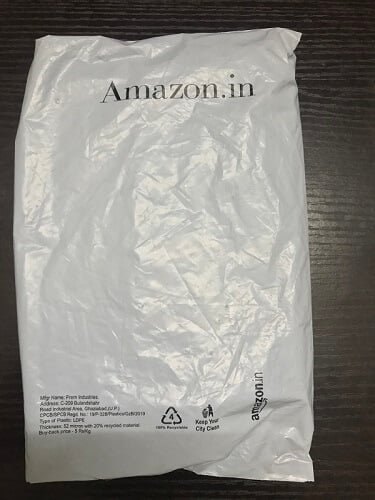 It came in a thin packet that was sealed and had no sign of tempering. In the box some vital information is present. I.e. The origin of the Cover, month and year of import, etc.
You will be happy to know that it's not made in China! The country mentioned in the packet is the Republic Of Korea. The import month and year of this product are February 2020.
After taking it out you will see the cover in plastic wrapping without any taping on it. You will not find any protective air bubbles in the package since it's already a rugged armor case so you don't need to worry!
Review Of Spigen Rugged Armor Back Cover
As the cover offers only one layer of protection, putting it on the iPhone was very easy. Unlike some protective covers, it felt very light as well as soft in the hand. My initial experience so far has been a positive one. I am very satisfied with the back cover. Let me break down my experience for you!
Look And Feel – 4/5
Spigen Rugged Armor Back Cover weighs just 59 grams which makes it very light in the hand compared to other rugged mobile protectors like Urban Armor Gear (109 grams) and DOB Hybrid Back Cover (99.8 grams).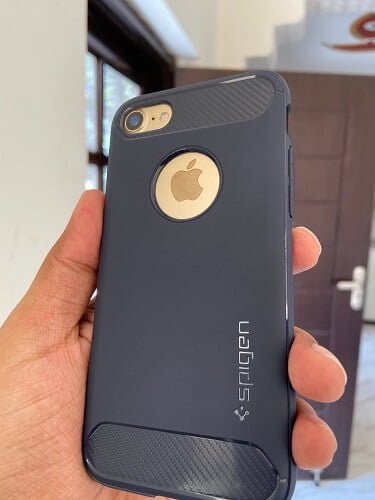 Spigen has made this cover very sleek. The primary reason is the single layer of protection. For its construction, the material used is TPU which will feel very soft in your hand and tough on the ground! Volume controls and the power buttons are very soft, unlike some rugged cases that have very hard buttons. Another good thing about this Spigen rugged case is the fit and finish.
You will not find any sharp edges anywhere on the case. Even not near the mute/unmute slider where usually some cases have sharp corners. Not just protection for your smartphone, Spigen has also offered the case with a shining carbon fiber pattern that makes the back cover eye-catchy!
Personally, I found the case to be a little slippery which I was not expecting so that is why I deducted 1 point.
Camera Cutouts And Apple Logo – 5/5
Are you also concerned about the cutouts of a case designed for the iPhone? If yes, then you be happy to know what we are gonna tell you. Unlike some cases, the Spigen Rugged Armor Back Cover has accurate cutouts for the camera module, Apple logo, Lighting port, speaker grill as well as ring/silent switch.
You will not be required to take off your case while putting your iPhone on charging or connecting with an AUX cable to the music system.
How Well Can Spigen Rugged Case Protect Your iPhone? 5/5
Armor cases not only safeguard your smartphone from unexpected drops but also can protect your smartphone's hardware to touch any surface. With Spigen's rugged slim armor case, your smartphone is all covered!
In the below picture, you can see that the Spigen case is higher than the display itself. This is a protective measure that will prevent the screen of your iPhone from breaking if it falls facing down.
The same can be said for the rear camera! Apple iPhone 7 has a protruding rear camera that gets scratched easily if you have a habit of putting it on a table camera facing down without any covering. With this back cover, your camera module is safe from any type of damage except water.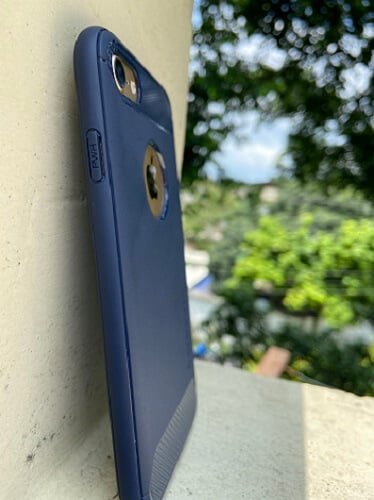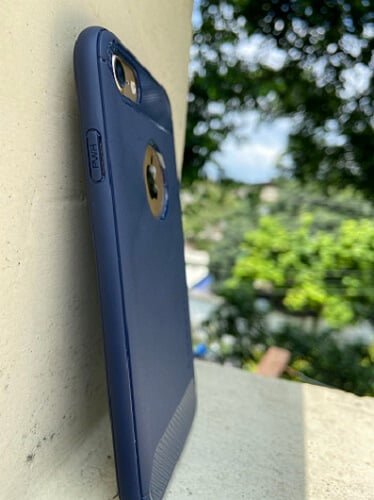 I have been using such types of cases for the last 3 years now because of which my iPhone's camera doesn't have any visible scratches.
Are Spigen Cases Worth It?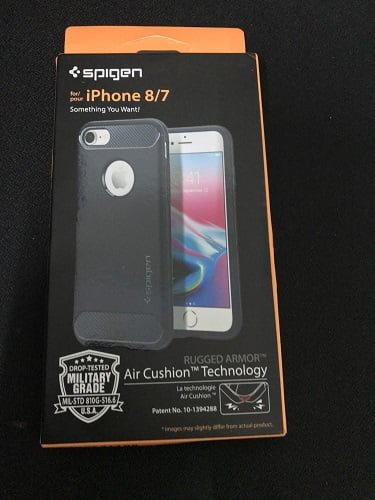 Spigen cases are slightly on the expensive side. When you put in factors like premium built quality, overall protection (screen, camera), lightweight, and tactile feel on the buttons then it justifies the price.
This cover has been tested at a military-grade level so that you can rely on its structure and keep going with your daily chores while the phone is jiggling in your track pants.
So if you are in the market looking for a lightweight rugged armor case for your iPhone then don't hesitate and make your purchase with this one!
And if you want the avail the best price, place your order with Amazon until stocks last!
Hello there! If you have liked the case so far and are interested in buying the Spigen case then we would appreciate it if you can buy using our Amazon link as it will keep us motivated in bringing such high-quality content for you!
Just like the above article, we share our 2 cents in the form of reviews, tips & tricks, and opinions so do check out those articles. And if you liked the content do share it with your friends and family! Thanks, we will see you at the next one!
Do you have doubts or queries? Then connect below or reach us out on the below social accounts. We would love to help you out! Thanks for reading guys!