Are you looking for a budget Android phone for yourself or to gift someone this Christmas then you are at the right spot! In this article, we are sharing with you the best smartphones under 8000 rupees in India with 3GB RAM!
At PadhKeDekho we have thoroughly researched and selected smartphones purely based on best in class features, top-notch performance, maximum storage capacity, best battery backups, and much more! And more importantly, they are readily available to buy!
For your convenience phones offering 3GB RAM and 32GB Storage are selected so that you get a great blend of performance and storage while being on a budget. All the phones support MicroSD card to increase storage. So without further, we do, let's begin the list.
Top 5 Smartphones under 8000 in India
To save your time, you can click on any of the links below to read about the desired smartphone.
1. Samsung M01(Blend Of Performance And Entertainment)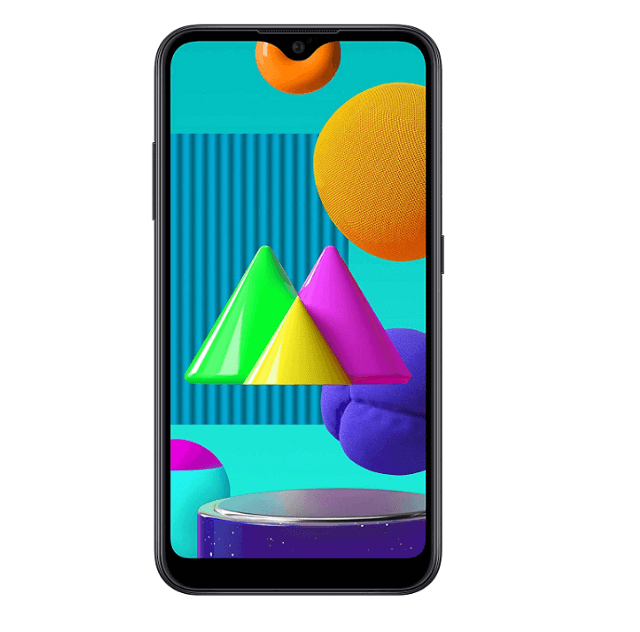 Without a doubt, Samsung M01 is the best Smartphone under 8000 in India, period. It has so many qualities on its sleeves. To begin with, it's Samsung which is known for its durability and top-class after-sale services.
Secondly, most of the components used in any Samsung smartphone are made in India so technically due to China/India standoff, most peopling are preferring Samsung. If you also feel the same way then it's our duty to tell you something. By buying Samsung smartphones you are contributing to China but not like any other China-based company.
Samsung Galaxy M01 Specifications
M01 packs in Qualcomm Snapdragon 439 processor paired up with Adreno 505 GPU which means that you will get enough horsepower to take care of your daily tasks without any major hiccups or lags.
If you wish to play PUB-G or Call Of Duty Mobile or FAU-G(when it arrives) on low to medium settings then you can go with Galaxy M01. But as it just has a 5.7-inch display we will recommend Poco C3 (6.53 inch) for a better gaming experience.
Samsung Galaxy M01 Display
Galaxy M01 display is a 5.7-inch HD+ panel which is very bright and colorful. On our list, M01 offers the smallest screen so it is very easy to use with one hand and comfortable to hold. Therefore, if you are looking for a compact phone then Samsung Galaxy M01 be your ideal choice.
Unfortunately, to keep the cost low, Samsung has not provided any screen protection. So you will need to buy a tempered glass separately.
Software On Samsung Galaxy M01
Samsung Galaxy M01 comes with Android 10 out of the box and it is running on proprietory One UI 2.0 which offers a lag-free experience and overall smoothness. M01 will most likely receive an Android 11 update once it is available to the public.
Samsung Galaxy M01 Battery Backup
Galaxy M01 battery is a 4000 mAh unit that can provide you 1 day+ battery backup (around 1.5 days to be precise). You can expect 6 to 7 hours of the screen on time (SOT).
In the box, a 5 Watt charger is given. Because of which the Samsung Galaxy M01 charging time is more than 3 hours.
Samsung Galaxy M01 Camera Review
On this phone, you'll get a dual camera on the back and a single camera on the front. It packs a 13 MP(f/2.2) primary shooter and the other one is a 2MP(f/2.4) depth sensor. The front holds a 5 MP camera for your selfies.
Samsung Galaxy M01 cameras do a great job in decent to good lighting conditions. However, in dark/indoor conditions the results turn out to be average. By tweaking the camera settings a bit, you can take decent shots.
Both the rear and front cameras are capable of recording 1080 HD video at 30 FPS. Since there is no image stabilization you are going to get a shakey video. Other than that, the videos seem to be of decent quality nothing to brag about.
Suitable For
All in all, it's a good phone for someone who is not going to push it to the limits. So if you aim to keep a secondary phone or to gift your parents/grandparents then you can defiantly go for it. As it is a Samsung device rest assured you are not going to see any inappropriate ads in the interface!
Not Suitable For
If you want to watch alot of movies and serials then you should consider Poco C3. By any means we are not saying that the screen is not good it's just a bit small for content consumption. Not interest in Poco? then no worries the list of smartphones under 8000 in India is going strong, keep on reading!
Samsung Galaxy M01 Colors
2. Poco C3 (Decent Performer With Good Cameras)
Poco is a subsidiary of Xiaomi mobiles and is formed to keep the cost low of their smartphones. Xiaomi's Poco C3 is comparatively better than Samsung Galaxy M01 in various ways. However, you will have to deal with ads though they are less in numbers compared to any Xiaomi phone.
You should also keep in mind that Xiaomi or any other Chinese brands have invested so much in India and because of which many of us are earning a living. There are always two sides to a coin and that's what we had to express.
Now coming back to the smartphone.
Poco C3 Specifications
Here Mediatec Helio 635 Octa-core processor is teamed up with PowerVR GE8320. As a result, the phone is capable of blazing through basic tasks like surfing the web, checking out Facebook, and Instagram posts/stories.
Samsung Galaxy M01 can do gaming, but Poco C3 pulls the bar up. You can play games like COD Mobile, Asphalt 8, etc with better frame rates and less lag. Turning to the lowest resolution settings will enhance the gaming experience.
Poco C3 Display
On C3 Poco has offered a massive 6.53-inch HD+ display which is a 720P panel. The display quality is surprisingly bright and punchy. Being bigger than Samsung Galaxy M01, you will have a great time while consuming content on YouTube, Netflix, or any other streaming service. Moreover, it is Widewine L1 certified!
Unlike Samsung Galaxy M01 which offers no protection at all, Poco C3 comes equipped with a Panda glass protection. For added protection, most people apply a tempered glass protector anyway. But it's good Poco is providing screen protection in this price range.
Poco C3 Software Support
On Poco C3 you will get highly customizable MIUI12 that is running on Android 10. MIUI has always been packed with great and practical features for the users. However, due to the criticism Xiaomi got on the whole Ads seen, MIUI12 has limited the ads for a better user experience. So ads will be there but not as deeply integrated as on previous MIUI versions.
If we talk about the software support then generally Xiaomi devices get up to 3 major MIUI updates. Poco is no different either. So you can rest assured Android 11 will be supported when it arrives. MIUI 12.5 is around the corner and Poco C3 will support it!
Poco C3 Battery Backup
This smartphone provides a beefy 5000 mAh battery which justifies it as has a huge display and powerful processor to feed! If you are a heavy user you can expect a battery backup of 1 day. For a casual user, the battery will last you around 1.5 days which is not bad.
In the box, you will find a 10 Watt regular charger. Keeping in mind the battery size, this charger can charge the smartphone in 2.30 hours which is somewhere between good and acceptable. It's good to see that Poco has not given a 5-watt charger as Samsung does on Galaxy M01!
C3 Poco Camera Review
Poco has really done their homework and C3 reflects it! On the back, you'll get a triple camera setup. There's a 13 MP (f/2.2) primary camera, 2 MP depth, and 2 MP macro sensor. For your selfies, Poco C3 has a 5MP shooter.
The photos taken will have decent detail and quality as per the price range. If you compare it with Samsung Galaxy M01 shots, then you will find better photos and videos on Poco C3. Both the rear and front cameras can record videos up to 1080P at 30 FPS.
Just like Samsung Galaxy M01, you will also not get any image stabilization either.
Suitable For
Poco C3 is ideal for someone who is a casual user. Streaming content, day to day tasks, gaming, and multi-tasking will work best on this phone. Call quality is also great so if you happen to take multiple calls a day then you'll not be disappointed.
Not Suitable For
If you are gifting this phone to your parents then the ads can bother their user experience. For that, we would recommend you Samsung Galaxy M01 or Panasonic Eluga I8.
On Flipkart Poco Days Sale is going between 10 to 14 December where you can buy Poco C3 for an unbelievable price of only 6999 rupees. Below links are for Flipkart.
Poco C3 Colors
3. Xiaomi Redmi 8A Dual (Durable Phone With Best Battery Backup)
When we talk about smartphones under 8000 in India how can we forget Xiaomi Redmi 8A Dual! This phone by far offers the best value for your money and looks the most premium in this price range. Moreover, it offers features that are available in 12000 rupees phones!
The primary reasons for putting this smartphone on the list are explained below.
Xiaomi Redmi 8A Dual Specifications
With this smartphone, you'll get Qualcomm Snapdragon 439 Octa-Core processor along with Adreno 505 GPU. This combination is best for every use case scenario.
If you'll go with 3GB RAM then watching movies, surfing on Google Chrome, capturing memories, playing games, taking zoom calls, etc will be taken care of in the breeze.
The gaming experience on Xiaomi Redmi 8A will be decent on low to medium settings. But don't expect it to play heavy games liked PUB-G or COD Mobile or others in maximum quality.
Redmi 8A Dual Display
This phone comes with a massive 6.22 inch LCD IPS display which is very bright and sharp. Although just like all the phones on the list, this smartphone is also a 720P display panel. Maybe in 2021, we will see budget phones with a beautiful 1080P display!
The icing on the cake is the inclusion of the Gorilla Glass 5 protection. At this price, having this kind of protection is unthinkable! Kudos to Xiaomi for thinking about it.
Redmi 8A Software And Support
Out of the box, the phone comes with Android 9 Pie. On Xiaomi devices, you'll find MIUI which is a highly customizable and stable Android version that brings numerous features (more than what stock Android offers).
Redmi 8A Dual is currently running on MIUI 12 that is based on Android 10. Very soon MIUI 12.5 will be available and the good news is that Redmi 8A will be supported!
However, as of now, it is not confirmed whether MIUI 13 or Android 11 will ever make a presence on Redmi 8A Dual.
Redmi 8A Dual Battery Backup
Just like Poco C3, Redmi 8A Dual comes with a massive 5000 mAh battery. Because of the processor and GPU and stable MIUI you can expect great battery life on this phone. If you are a casual user who does anything but gaming then you could get more than 2 days of battery backup!
For someone who does light to heavy gaming then you will get juice to run a complete day! Which is cool!
What is not cool, is the 10-watt charger in the box. Even though the phone supports 18 Watt fast charging! As a result, Redmi 8A charging time is anywhere around 3 hours to charge the smartphone. But keeping battery backup in mind, we think this is fine.
Redmi 8A Dual Cameras
Smartphones under 8000 in India mostly have a 13 MP primary camera and 5 MP selfie shooter. That also holds true for Redmi 8A Dual but it offers an 8 MP front camera. Therefore, you'll get better selfies and videos using the front camera.
On the back, you'll find a dual-camera setup. A 13 MP(f/2.2) and a 2 MP depth sensor. The camera performance of the Redmi 8A Dual is at par as Poco C3 but better than Samsung M01 significantly.
So if you are looking for a phone for doing zoom meetings or Google Meet video calls then Redmi 8A Dual will be a better choice.
Suitable For
This one is for everyone. I.e. you can use it for any purpose. From watching YouTube content to taking photos/videos. Even low to medium demanding games likes Asphalt 8, Free Fire will work at playable framerates.
Not Suitable For
Someone who is looking for a small form factor phone. Using Redmi 8A Dual is hard for one-hand use. If that's the case, then we will recommend you try Samsung Galaxy M01 because of its form factor.
Xiaomi Redmi 8A Dual Colors
4. Panasonic Eluga i8 (Non-Chinese Alternative)
Eluga i8 is a good alternative for you if you are aiming for a budget smartphone that is anything but Chinese. Panasonic is a Japanese company and Eluga i8 is a made in India product.
The best part about Panasonic is that they offer 2 years(24 months) warranty for their phones and 6 months for the in-box accessories!
Let's have a look at the specifications.
Panasonic Eluga i8 Specifications
So far as we have seen that smartphones under 8000 in India come with decent specifications as per price. Panasonic Eluga i8 is no different either. This smartphone is powered by an ARM Cortex-A53 Octa-core processor that provides peak power of up to 2GHz.
Since the phone comes with 3GB RAM and almost stock android you are going to breeze through apps and multitasking with ease.
However, in terms of gaming don't have high hopes for it. If you play casual games like Ludo, Candy Crush, or other similar titles then you'll have a great experience. Games like Free Fire and COD Mobile and PUB-G will work on playable low to medium settings.
For a better gaming experience, you can go with Samsung Galaxy M01 or Poco C3.
Panasonic Eluga i8 Display Quality
On Panasonic Eluga i8 you will get a 6.22 inch IPS LCD display which is not very bright but offers vivid colors even outdoors under direct sunlight. To keep the cost low manufactures use 720P displays as standard across smartphones under 8000 in India. Panasonic has also followed the trend but has offered a great display panel.
For protection, the Eluga i8 comes with a Panda scratch-resistant display. Additionally in the box, you will find a screen protector!
So Panasonic has offered a phone which is ready to use out of the box. Moreover, a plastic back cover is also provided at this price range. A big thumbs up to Panasonic from our side!
Eluga i8 Software Support
Panasonic Eluga i8 is running on Android 9 Pie and most likely it will receive an Android 10 update in the future. As far as apps support go Android 4.1.2 (Jelly Bean) is still supported even though it is from 2014. So rest assured all your favorite apps will be supported for a very long period.
The phone is running on proprietary Fithome UI on top of Android 9 Pie. Eluga i8 user interface is almost like a stock Android device. For a better user experience, there are multiple features added by Panasonic on the Fithome UI.
Eluga i8 Battery Backup
Smartphones under 8000 in India are offering a variety of battery capacities between 3000 to 5000 mAh battery. In the same format, Panasonic Eluga i8 packs in a 4000 mAh battery. As the processor is not power hungry and along with an almost stock Android, you will be able to survive more than a day with this battery.
Just like smartphones under 8000 in India, the Eluga i8 also comes with a normal charger (10 watts). And maybe in 2021, we might see entry-level budget Android smartphones coming with an 18-watt fast charger! The best part about Panasonic Eluga i8 is the charging time. It charges between 1.5 to 2 hours which is good considering the battery backup and battery size.
Panasonic Eluga i8 Camera Review
On Panasonic Eluga i8 you will not find either a dual camera or a triple camera setup. Only a single 13 MP camera is available. For your selfies, an 8 MP camera module is present. Both cameras can take better than average photos. If the lighting condition is good then you'll be able to take good shots.
Unfortunately, videos can only be recorded up to 720P unlike any other phone in the list where you can record videos up to 1080 HD 30 FPS. If you are looking for a good camera phone then Samsung Galaxy M01 will do the trick. Since it is also a non-Chinese product.
Suitable For
You can buy or gift this phone for the first time smartphone user or someone who is going to use it moderately.
Not Suitable For
If you plan on using this phone primarily for gaming and photography then we would advise you to go with Samsung Galaxy M01.
Panasonic Eluga i8 Colors
5. Nokia C3 (Best Budget Stock Android)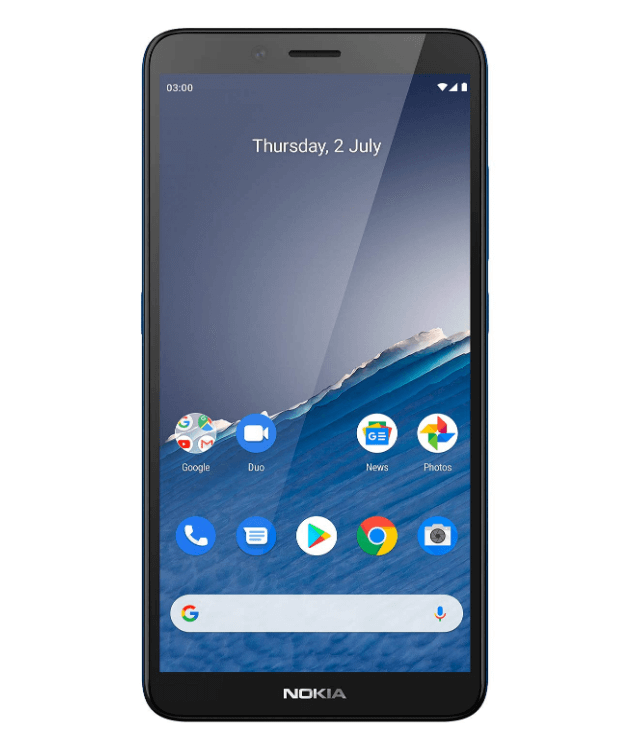 Nokia phones require no introduction that is because their phones offer great value and longevity. C3 is Nokia's recent attempt to capture the budget Android market-dominating by many players.
Moreover, Just like Samsung, Nokia smartphones are also Made In India and that's why recently there's a new fan base associating with Nokia as well.
Let's see what Nokia C3 has on offer!
Nokia C3 Specifications
This smartphone packs in Unisoc SC9863A which is an octa-core processor along with a PowerVR GE8322 GPU. Such a combination is for a budget centric device that is not meant to be used for hardcore gaming like Need For Speed No limits, PUB-G, etc.
Smartphones from Nokia are running on stock Android which means you will witness a fast pace performance, quick software updates, bug fixes, and what not! And Nokia phones are usually among the top devices that receive updates frequently. If you are among the users who need to be on the latest software for a longer period then Nokia C3 will be an ideal choice.
Nokia C3 Display Quality
Here you'll get a 5.99-inch HD+ IPS panel that offers natural-looking colors and less saturated images. The screen is not very bright therefore outdoor visibility can trouble you. Because of the screen size, Nokia C3 is the second phone on our list for one-hand usability after Samsung Galaxy M01.
As Nokia C3 has an HD+ display accessing 720P content of YouTube, Hotstar, Netflix will be pleasant to the eyes. However, due to cost-cutting Nokia C3 misses on any protection on the display. So we would recommend you getting tempered glass for added protection.
Moreover, the display on Nokia C3 is a classic one(16:9). Because of which you will see thick bezels all around the display and no drop notch or punch hole cutout. So in a first glance, the phone will definitely feel like from 2017.
Nokia C3 Software Support
Arguably stock Android is considered to be the finest user interface for Android. As it is lightweight and software updates are given to stock Android frequently. Tough updates are in the hands of the manufacturer, Nokia is known for timely updates.
Nokia C3 is running on the latest Android 10 software. In day-to-day activities, you will find no lag whatsoever but under heavy load lag is prominent.
Unfortunately, Nokia C3 is not an Android One device so Android 11 will most likely not be offered. But bug fixes and security updates will be provided which is equally good.
Nokia C3 Battery Backup
On Nokia C3 a 3040 mAh battery is offered. The best part about this is that it is user-replaceable like old golden times. This comes in handy when the phone hangs and a restart has to be made.
Additionally, if the battery dies after a few years a user can simply buy a new one and replace the faulty battery. Whereas in other phones professional services are required!
Under light to moderate use, you can expect Nokia C3 battery backup for around 1.5 days. For a heavy user, the Nokia C3 screen on time will be 7 to 8 hours.
In the box, Nokia C3 comes with a 5 Watt charger. Because of which the Nokia C3 charging time is around 3 hours.
Nokia C3 Camera Review
This phone comes with a single rear and front camera. On the rear, you will get an 8 MP(f/2.4) camera. For your selfies, a 5 MP(f/2.4) camera is made available.
Both the cameras are decent and you'll need good lighting to capture a decent image. The phone is capable of recording 1080P HD video at 30 frames per second. Videos captured from the rear camera will have decent dynamic range and sharpness.
Suitable For
If you need to have a phone with a physical fingerprint sensor then you should buy it as it has a very fast unlocking one! Also, it is a reliable budget Android phone for calling, WhatsApp, social media, and much more!
Not Suitable For
Someone who wants to play medium to heavy games or aiming to record videos and edit them should refrain from buying it. Perhaps you can go with Samsung Galaxy M01.
Nokia C3 Colors
So Which Are The Best Smartphones Under 8000 In India?
In our list, we have taken Android smartphones under 8000 In India with 3GB RAM. The best Android phones selected are Samsung Galaxy M01, Poco C3, Xiaomi Redmi 8A Dual, Panasonic Eluga I8, and Nokia C3.
Every phone has its share of pros and cons that we have mentioned in the article as well. Clicking on any specific link above will take you to a particular section regarding the phone respectively.
All the above phones are good performers and can take care of your requirements. However, in terms of gaming performance, we would recommend you Samsung Galaxy M01, Poco C3, and Xiaomi 8A Dual.
The phones above come with face unlock but only three phones come with a physical fingerprint sensor. If you are looking for an Android phone with a fingerprint scanner then you can go with Nokia C3, Redmi 8A Dual, and Panasonic Eluga i8.
For Photography you can go with either Samsung Galaxy M01, Poco C3, and Redmi 8A Dual.
That's it, Folks!
These are our recommendations for the best smartphones under 8000 in India. We hope you will find our article helpful. If it was helpful do share it with your friends and family!
Got any doubts or queries? Do let us know in the comments section below or reach us on our social accounts Facebook, Instagram, Twitter, and YouTube.
Hey there! Just like the above article, we share our 2 cents in the form of reviews, tips & tricks, so do check out those articles. And if you liked our content do share it with your friends and family! Thanks, we will see you at the next one!